Toddler bed rails can be used to prevent your child from accidentally falling out of their bed. These crib-like rails are typically attached to the side of the frame or at the foot. The CPSC advises toddler bed rails should never be used with children under 2 years old. Bed rails and bumpers are training tools in beds for toddlers. Best toddler bed rails include Regalo swing down crib rail, Comfybumpy store bed rails for toddlers, and more!
Your child is growing up and you are getting ready to transition them from a crib to a toddler bed. You know that they will be safer in the new bed, but you don't want them falling out of it at night.
Toddler beds look more like adult beds than cribs, which means your little one may not recognize that they're actually sleeping in their own space instead of with mom or dad.
This can lead to accidents if your child falls out of the bed during the night!
One preventable measure you can do is to use rails on all sides of the toddler bed so there's no way for your little one to roll off!
Are Bed Rails Safe For Toddlers?
If you ask the CPSC (Consumer Product Safety Commission), they will tell you that bed rails are NOT safe for infants under 2 years old.
Toddler bed rails have been linked to more than 155 deaths in the US, and the organization has advised parents to stop using certain brands on cribs and toddler beds, all of them have been recalled by their respective companies.
Safety is your first concern as a parent. Your toddler is experiencing a newfound freedom as they continue to grow and develop.
This post will shares the best toddler bed rails that are safe for your little one. But like any good parent, we encourage you to do your research before making a purchase for your little one.
I research, test, recommend, and select only the best products for my readers.
If you click a link on this site and buy something, we may earn an affiliate commission. Thank you for supporting this small family business.
The Best Bed Rails For Toddlers
Bed rails are best used when you're going from a crib to a toddler bed.
Just make sure the rail is at least 3 inches shorter than your childs' height to prevent them from climbing over it and falling out of their bed. You can ask for help installing your child's new bed rail to avoid having any accidents.
The Regalo Swing Down bed rail guard allows it to pivot down and out of the way when getting in or out, making access easy for your child.
The bed rail measures 43-inches long with a 20″ tall construction provides extra security for your little ones.
Certified by both American Testing Society (ATS) and Juvenile Product Manufactures Association (JPMA).
For use on twin to queen size beds only; not recommended for bunkbeds due its height requirement–must be at least 6 feet from the ground below top platform edge.).
To ensure proper fit please follow fit guidelines; care instructions are spot or wipe clean fabric which is machine washable if needed because it's durable nylon mesh that encloses steel frame on top rail cover!
Customer Review: "I was hesitant to purchase this due to other reviews saying it wouldn't work without a boxspring, but we needed something to keep our 2 year old from falling out of bed and onto hardwood floors at night…It ended up being a very secure solution to our problem and my daughter hasn't fallen out of her bed." – Lauren
Hiccapop's convertible crib rail is the only one that can be firmly anchored to a bed frame with steel clamps for 100% safety.
It has hardened steel throughout and made from heavy-duty fabrics.
Hiccapop designed, manufactured, and sold 500,000 units (and offers a lifetime guarantee) because of the quality they provide customers.
Their product folds down for stories at night which makes transitioning your child's organic crib mattress into a toddler bed of fun without any stress on your part!
They assemble within minutes so you don't have any tools needed or time wasted trying to figure out how it works!
Customer Review: "Our sleep trainer recommended this for our 2-year old that just recently began climbing out of his crib (boo!) and moved up to a toddler bed. The rail piece that came with the toddler bed was very short and would provide more coverage she said. Well, we were apprehensive especially my husband who was worried about the bars under the mattress being uncomfortable for our "big" kid. Turns out he LOVES it and so do we. It makes him feel more secure (like his crib) but he can get out of bed easily still which makes him feel like a big boy. Glad we purchased this!" – Carli
The Hiccapop's foam bed bumper is a simpler, safer alternative to clunky and expensive metal bed rails.
It has been designed at Stanford University as an inexpensive, convenient system that installs in seconds and fits perfectly on any side of the child's bed.
The cover is machine-washable which makes cleaning easy.
This product is suitable for any type of bed, from twin through king. This brings a greater peace of mind to parents who find themselves co-sleeping with their children.
The side rail works by lifting up vertically instead of sliding in/out which makes it easier to open.
The side rails are sold individually, so you'll need to buy enough depending on how many sides of the bed you'll want to cover. Don't forget to measure your bed before purchasing this bed rail, so you can order the appropriate size for your bed.
No matter where your toddler sleeps, you can keep them safe with this safety guard rail.
Fit this bedrail to the side of their mattress so they sleep securely without falling out and getting hurt. If your toddler tends to sleep like a starfish and toss and turn at night, no sweat – this bed rail holds firm.
The fold down feature also allows you easy access when cleaning around the room, reading a bedtime story together or changing your toddler's bedsheets.
Customer review: "This is exactly wat I needed for my sons bed! He is 2yo and a very toss and turn kinda sleeper so this will give me piece of mind knowing he won't roll out of bed. The fabric is mesh so if pushed up against it he can still breathe. Also I love that it folds down very convenient when not in the bed I leave it down. It's just the right size I like that it doesn't go all the way down so that if he wakes up before me he can get out without trying to climb over. I am very happy with this bed rail!" – Kayla
When your toddler transitions to a big bed, it's an exciting milestone. But you don't want them falling out of the bed and hurting themselves.
Munchkin Sleep Bed Rail is perfect for this transition because they combine safety with modern style in one design. The durable aluminum frame makes sure that kids are safe while sleeping on their own mattress while the straps prevent gaps between rails and mattress- making them extra safe!
Customer Review: "We tried several others but none folded down completely FLAT against the bed & most don't work well with a toddler bed / convertible crib. Overall, it works perfectly & my almost 3 yo LOVES it!" – Michelle
The KoolDoo designed their bed rail with safety in mind. You'll find your toddler's rail and safety belt (that is safe for use) with detailed instructions.
This bed rail can be used from twin mattresses up to king sized mattresses.
Parents love how easy this bed rail is to install and the sheer fabric, which doesn't block your toddler's view.
Customer review: "This bed rail was a life saver. We tried so many other brands and none of them worked with my sons platform bed. Easy to set up and install. We did not use the strap provided but rather, used 4 short screws and secured it to the platform itself. Super sturdy and pretty high up for a thick mattress!" – Breanne
This toddlers bed rail will keep your baby safe and sound while providing you with convenience.
Exclusive seamless design, double safety lock, 4 adjustable positions for different mattresses – all of these features make this product perfect to help protect against falling out during sleep or playing!
The sturdy iron frame is wrapped in polyester which makes it more stable than other products on the market. This bed guard fits most beds making it even better!
Customer review: "Easy enough for a busy mom to assemble but very sturdy, toddler tested! Love the height adjustment so I got it perfect for my extra thick mattress." – Evie
Is A Toddler Rail Necessary?
Your child is growing up and you are getting ready to transition them from a crib to a toddler bed. You know that they will be safer in the new bed, but you don't want them falling out of it at night.
Toddler beds look more like adult beds than cribs, which means your little one may not recognize that they're actually sleeping in their own space instead of with mom or dad. This can lead to accidents if your child falls out of the bed during the night!
One preventable measure you can do is to use rails on all sides of the toddler bed so there's no way for your little one to roll off! If you choose rail covers as well, those will also give parents peace of mind.
What Bed Should A 2 Year-Old Be In?
As much as you want to keep your child in a crib, they will eventually grow out of it. That's why one of the first big transitions to come for parents is moving their young children from cribs into toddler beds.
This transition may be more difficult than some other major milestones because it means that he or she is growing up quicker than you would have ever imagined!
When choosing a bed for your toddler, do consider everything about this next step in his/her life before rushing off to the local store and making an investment.
You should know that many experts recommend waiting until your child is at least 2 years old before they decide to make the transition from a crib to a toddler bed. And even then, you should still use safety
There are two options for parents in respects to the type of bed your toddler can sleep in at night. The first is a toddler bed, which often comes with rails pre-attached. The second choice would be to put your child in a twin bed.
The defining factor is the height of your 2 year old. Are they at least 35 inches in height? If so, you can get away with putting them in a twin sized bed as long as you use rail covers to make it safe.
What Age Is A Toddler Bed Suitable For?
There are many things to take into consideration when choosing a bed for your toddler. You will want to choose a bed that meets their needs, such as comfortability and style.
Another thing to think about is how safe the bed you have chosen is for your child.
Many people recommend waiting until your young child turns 2 years old before making the transition from cribs to anything else because it gives you plenty of time to look at what type of new sleeping arrangement would work perfectly for them so they can sleep better than ever before!
Not only should toddlers be transitioning out of their crib, but also their swaddle blankets and pacifiers should be phased out as well.
It's important that once your little one makes the switch from cribs into beds that you make sure they are in the most comfortable position for them.
That's why it is best to try out the bed before you buy it if you can! Before buying any toddler beds, make sure that the mattress is at least 6 inches deep and fits snugly into the frame.
What Materials Are Toddler Bed Rails Made Of?
If you are buying a bed for your toddler, there's one important question that needs to be answered. That would be about the type of material it is made out of.
The fact is there are many different materials used for toddler bed rails, such as metal, plastic, wooden, or padded rails. Each material has their benefits and drawbacks with helping your little one sleep better in their new bed.
Does A 3 Year-Old Need Bed Rails?
As your child gets older their range of freedom and independence grows. Your toddler might be like mine and sleep like a starfish, which means they're all over the bed (even in places you didn't think possible). Or your child might sleep in the same position throughout the night.
If you find your toddler is on the move, and has the tendency to get up during the night or even sleepwalk than it may be best to use bed rails. You can always reevaluate their sleeping habits as they get older.
When Should You Use Bed Rails?
Bed rails are a great way to keep your child safe as they transition from a crib into a toddler bed. Using some type of rail will help keep your young one in place while they sleep without having to worry about them rolling out or getting stuck in the sides.
Your child may be able to climb out of their bed if it is too short for them, so make sure that you're measuring correctly before you make an investment! You don't want to buy something that isn't going to last long because you didn't know what size you needed for your little one.
The toddler bed rails I've suggested will make it easy for you to keep your little one safe while they sleep. As a mother of five, I know how difficult it can be to find the right bed rail. You want a bed rail that's safe for your toddler and friendly on your budget.
All of these options are durable, reliable, and affordable—making them worth checking out if you need new bed rails. Have fun shopping around and don't forget that safety comes first.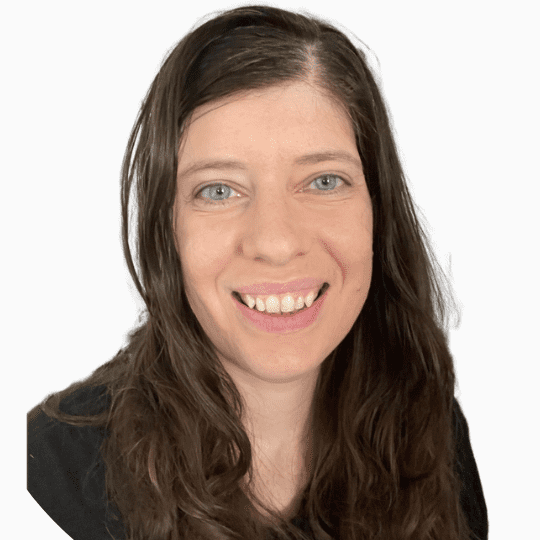 Micah Klug is a wife, homeschooling mother to five children, and author. She teaches time-tested solutions to help parents remember what matters most in life, including strengthening their home, faith, and family relationships. To learn how a child who grew up in an authoritarian home is now creating an environment of peace and joy in her own home visit this page. If you want to contact Micah, send her an email here or email [email protected].