This is the ultimate list of things to do when bored out of your mind! I share the best ideas for teens and kids who are stuck at home all day. Plus, there's a bonus list of ideas when you have no money.
It's said that boredom is one of the greatest tortures*.
*Quote from Erich Fromms', The Dogma of Christ.
Will you take a minute and think back to your childhood? How often were you bored because your sense of curiosity wasn't being fulfilled?
Probably more than you think.
Teenagers, and especially children, have a developmental need for constant stimulation in ongoing learning.
Now, this doesn't mean you have to be their constant source of entertainment! But you can't expect them to sit still for hours each day.
They desperately crave those moments that satisfy their curiosity in a good book, to see new places, or to feel a sense of accomplishment in doing something difficult.
This is one of the many reasons why I want to share with you many of my family's favorite boredom busting ideas and resources.
I research, test, recommend, and select only the best products for my readers.
If you click a link on this site and buy something, we may earn an affiliate commission. Thank you for supporting this small family business.
IDEAS FOR KIDS WHO ARE STUCK AT HOME ALL DAY
I remember being home all day as a kid, not because I wanted to but because both of my parents worked. I grew up in the "latch-key generation."
And when you're stuck at home, the question begs to answer, what can kids do when they're bored at home all day?
More than you'd think, especially in today's age of increased opportunities and resources.
Crafts For The Win! You can never go wrong with giving kids the opportunity to express themselves in a creative manner. I lived off of crafts as a kid when I had surgery to correct my scoliosis. They were lifesavers and these window arts might be yours, too. Check them out HERE.
Enjoy time outside playing with a jump rope. There is something wonderful for children about letting them get outside for a few minutes and breathing in the fresh air. It's like a balm to their souls. You can find this colorful jump rope HERE.
Learn through ABC Mouse. Your children will LOVE to learn (without realizing they're learning). My kids have to earn computer time with a maximum limit of 20 minutes a day. They do this by reading. For every page they read, either with me or on their own, they earn one minute of computer time. You can try your first month for free HERE.
Live Streams of Zoo OR Create A Pretend Zoo. You and your children can watch the penguins, pandas, apes, polar bears, koalas, and other animals from the San Diego Zoo. I was surprised by how great their cameras are for streaming. You'll find all of your live stream options the zoo is offering HERE.
STEAM Activities To Keep Your Kids Thinking. There are a handful of times my kids are quiet. One is when they're doing something they're not supposed to and the other is when they're doing a craft or an experiment. This book has 100+ fun STEM projects you can do from home. Or, if you're looking for a pre-made kit, then this robotic building kit would keep any kid busy and learning.
An indoor jungle gym doesn't need to be difficult to put together. Kids are not meant to be inside all day. Trust me, as a mother of several very active boys, I wish I had this indoor jungle gym for their bedroom. If this isn't in your budget or you don't have the room, I found creating your own obstacle course with pillows, paper, or tape is just as entertaining and fun.
Play The Floor Is Lava. One of the things I love most about this game is the activity cards that are included. Your kids will have to touch their toes, jump up and down, do a squat, and other physical activities that will hopefully wear them out. Then you can tuck them into bed a little early and enjoy some rest yourself.
Practice Writing Letters
If they're in school, have them practice writing their letters with our Most Comprehensive Handwriting Practice Bundle (with 1,400+ pages).
This is also a good way to teach them the importance of spelling and how we write each letter.
You can grab your child's handwriting bundle HERE.
Other quick ideas you can do with your child include…
Indoor Hide-and-Seek
Cooking Kid-Friendly Meals In The Kitchen
Play-Doh With Cookie Cutters
Make Cereal Necklaces
Work On A Puzzle Together
Spend Time Digging In The Dirt
Plant An Indoor Garden
Build An Indoor Fort
Craft A Tree House
Make Slime
Blow Bubbles
You Also Might Like This List of Indoor Games For Active Kids! Check Them Out HERE!
THE BEST IDEAS FOR TEENAGERS TO KEEP THEM MOTIVATED
Our youth are social by nature. And they need each other more than we realize.
In your hopes of helping your teenager navigate the ebbs and flows of their teenage years, you can try these ideas to keep your teen motivated and active during whatever season they're facing in life right now.
Find New Ways For Them To Have Fun.
Find a sport that they can play year round, such as lacrosse or swimming. Help them find other hobbies outside of sports, like art classes or volunteering at their favorite animal shelter.
Discover More About Their Interests.
Encourage them to explore outside of sports and try new things with friends, like cooking or music classes.
You can offer some variety in your own routine as well; find an activity that you can do together, so that it doesn't feel like you're just sitting around.
Let's Exercise!
Figure out a way for them to keep up with their fitness goals and get some exercise in, even during the winter months when it's cold outside! Things such as indoor rock climbing or swimming are safe options that will still provide an adequate workout.
Offer Your Support
Offer your support more than words of wisdom. Your teen needs your support, and if you're struggling with being supportive they may not feel as motivated to do the things they know are good for them.
Play Board Games
There are plenty of board games that you can pull out and teach them how to play, like checkers or Uno.
Cook Together
Head to the grocery store and pick up some ingredients for a recipe you're both excited about cooking together. They'll learn the importance of following directions while also bonding over family time in the kitchen.
Create a Photo Collage
If there are any pictures around the house, grab some from Instagram and use your imagination to create something funny.
Try New Foods
Take them grocery shopping and see if there are any new foods on display for you to try together. They'll enjoy trying something new while also being introduced to more flavors in their diet.
Visit an Amusement Park
One of the best ways to keep kids entertained is by heading to an amusement park.
You can make this trip special when they go on (or near) their birthday. Some amusement parks include Disneyworld or Six Flags.
Your teen can enjoy the rides, play games, try new foods, and enjoy the excitement of being in a new place.
KEEP BOREDOM AWAY WITH THESE NON-GAME IDEAS YOU CAN DO FROM YOUR PHONE
There are so many great apps out there that you can download to your phone. Here is a list of some fun things you can do on your phone:
Scroll through your social media feeds and say hi to a friend.
Search for recipes and browse through food blogs.
Jump to the top of the news feed on any website with a single tap.
Track your fitness by logging daily steps, miles walked/run, or hours spent exercising.
Read an entire book digitally on your phone, or download one of the many free eBooks that are available online.
Listen to music without buying a CD or digital album from iTunes.
This list can go on with ideas since there are so many different apps available to us today. Have fun exploring what you can do with your phone!
THE ULTIMATE LIST OF FUN PHONE GAMES
If you're looking for a fun and easy way to spend time, try your hand at one of these games on your phone.
Candy Crush Saga
This is a puzzle game with countless levels that can be played indefinitely. The goal is to match the colored candies in rows or columns by swapping them around until they disappear.
Temple Run
This is an action game in which the player runs towards a temple with hordes of monsters chasing him. The objective is to avoid obstacles and grab coins while running as far away from the monsters as possible.
Fruit Ninja
In this arcade style game, players slash fruit that are thrown at them by different kinds of throwing weapons.
WHEN YOU'RE BORED AND HAVE NO FRIENDS, DO THESE IDEAS!
Make a Craft
Find some paper from around the house and have them make something creative, such as an origami crane. Older kids might enjoy crafting with clay or cutting out shapes from construction paper.
Read Books
Pick a spot on the floor, grab a blanket and a few books, and curl up for some reading time. You can also use this as an opportunity to practice their letters or have them read the book aloud so you'll learn more about what they're interested in.
Visit the Library
The library is always an option if your child is feeling bored, especially with kids books scattered on shelves all around. It's also a good way to teach children about reading and the importance of books.
Visit a Museum
Head to a museum in your area and enjoy all it has to offer, like animal sculptures or paintings from their favorite artist. They'll have fun exploring while also learning about something new that they may not know much about.
BOREDOM BUSTING IDEAS WHEN YOU HAVE NO MONEY
Draw and Color
Grab crayons or markers and paper and let your child draw their own doodles on the paper. This will help with creativity while also providing the opportunity to play with colors.
You can even place their paper over a large piece of cardboard so your child can draw on it without making messes all over their room.
This is also a good way to keep their drawings in one place and not all over their bedroom.
Play Outside
If it's nice out, bundle up and head outside to play games like tag or freeze dance.
Pick Up Trash
If you have some free time, put on some garden gloves and head outside to pick up any trash you and your children see on the ground. This is a great way to have a conversation about why we need to take care of our environment.
Play with Animals at the Pet Store
Most pet stores offer an opportunity to interact with animals, such as a fish tank or a bird cage. This will help them learn skills in caring for animals and possibly even interest them in owning one of their own someday.
Play Games Outside
Get outside with your child on nice days and play a game like frisbee or soccer. They'll have fun running around and playing games outside while also getting some physical exercise.
Play with Toys
If they're feeling bored at home, pull out some toys from their room that they haven't played with for awhile so you can spend time together in an enjoyable way.
Make Your Own Recipes
Check online to find a few recipes that you think they'll enjoy making with you. Try out different dishes to find their favorite one and keep adding new ones for them to try each time.
Take Photos
Grab your camera, some snacks, and head outside to take photos of the scenery or a nature walk together. They can pick an interesting spot where something is going on and snap a few shots.
Catch Bugs Outside
If you0 live close to nature or near some fields where bugs are usually found, head outside with your child and see if they can catch anything. They'll have fun with this activity while also learning about nature and how to care for bugs.
Go on a Hike
Take your kids hiking in your area, such as up near the mountains or along some trails by the waterfalls. They'll love exploring new places close by and getting exercise in the process.
Play with Toys Around the House
Turn your child's room into a toy store by bringing out all of their old toys and playing together, or hide small trinkets around the house for them to find later on.
Friend, I would love for you to share this list with someone who needs these boredom busting ideas!
You can let them know which idea was your favorite.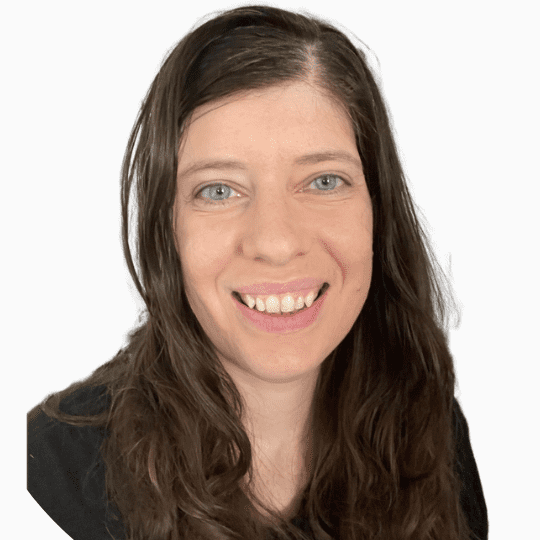 Micah Klug is a wife, homeschooling mother to five children, and author. She teaches time-tested solutions to help parents remember what matters most in life, including strengthening their home, faith, and family relationships. To learn how a child who grew up in an authoritarian home is now creating an environment of peace and joy in her own home visit this page. If you want to contact Micah, send her an email here or email [email protected].