With 4th of July just around the corner, it's time to prepare for the most patriotic day of the year in the United States.
While everyone's busy with fireworks, barbecues, hanging up their American flag, and fun parades, it's also a great opportunity to share some love on Instagram with your partner.
Whether you're feeling lovey-dovey or just in a playful mood, capture your outfit, your food, or those couples' selfies with one of these cute 4th of July quotes.
And don't worry, you can swipe one of these many clever caption for your post.
137 Cute Couples 4th of July Quotes For Instagram Captions
To help you get started, here are some of the best couples July 4th quotes for your social media captions that are sure to capture the essence of the day (U.S. of yay!).
You'll also find patriotic quotes and some song lyrics you can add to your social media posts or photo dump of the day.
Creative and Cute Fourth of July Captions
1. "A perfect bond of friendship and love, celebrating 4th of July together is a blessing from above."
2. "We pledge allegiance to the love that unites us forever. Happy Independence Day!"
3. "Red, white & boooyfriend!"
4. "The stars and stripes of our love will never fade."
5. "Happy 4th of July, my sunshine! ????"
6. "My heart belongs to you, America! ????"
7. "Fourth of July cuddles are sweeter than apple pie."
8. "Together we are the perfect blend of freedom and independence."
9. "Our love is brighter than any fireworks display!"
10. "We pledge allegiance to each other, every day of our lives. Happy Independence Day!"
11. "Boom boom, kiss kiss, 4th of July bliss."
12. "The fireworks aren't the only thing lighting up tonight ???????????????? #FourthofJuly"
13. "Red, white, and in love ❤️????????"
14. "Our love may have sparked on the 4th of July, but it's been burning bright ever since ????❤️???? #ForeverStrong"
15. "You light up my life like a firework ✨????????"
16. "We may not have fireworks, but we have an undeniable spark"
17. "Red, white, and my boo"
18. "Our love shines brighter than the fireworks in the sky"
19. "He's my American dream and I'm his Fourth of July princess"
20. "Our love is like fireworks – colorful, explosive, and unforgettable"
21. "Feeling more patriotic than ever with you by my side."
22. "Not only did we light up the sky with our sparklers, but also with our love for each other."
23. "We come in stars and stripes, but always together."
24. "Sparks are flying, and so are the fireworks!"
25. Celebrating our love and America on this special day."
26. "The only fireworks I need are the ones between us."
27. "Fourth of July kisses make all the difference!"
28. "Happy Independence Day, my love! ???? Our love is a symbol of freedom and joy!"
29. "The 4th of July gives us a chance to celebrate the bond we share with each other and our nation ????"
30. "Let freedom ring! And let love thrive in every moment ????"
31. "Red, white, and you!"
Funny Captions For Any 4th of July Picture On Instagram
32. American made
33. "You're welcome." – George Washington
34. My heart beats red, white, and blue
35. Happy Birthday to my favorite country
36. She's an American beauty
37. I think I know which holiday is America's favorite
38. Food, family, and fireworks
39. Sending love to the land I love
40. The best kind of tea? There is none! It's America!
41. Est. 1776
42. Glow like a firework
43. Current mood: Cue the sparklers ✨
44. American dreamin
45. Partying like it's 1776
46. What's flashier, the fireworks or my outfit?
47. Flip-flops, fireworks, and freedom
48. Pretty sure I was a sparkler in another life
49. Made in America
50. So. Many. Hot dogs. ????
51. Red, white, and my crew
52. I like my soda cold, my coffee black, and my tea in the harbor
53. Miss American Pie
54. Keep calm and sparkle on
55. Sparkling so hard, I could be a firework
56. I'm just here for the BBQ
57. Sorry, can't hear you over the sound of freedom ringing
58. Party like a patriot
59. America is my only country
60. Due to the spirit of the holiday I have every right to BBQ and light off fireworks
61. On the 4th of July, we all have a license to grill
62. America is so popular. It had an entire country show up to its' party!
63. "He makes me melt like a popsicle on the 4th of July." — The Little Rascals
Patriotic 4th of July Captions
64. Happy birthday, America!
65. Happy Birthday America, you don't look a day over 244
66. America is so popular, it had an entire country show up to its' birthday party
You can play this couples question game at your 4th of July party.
This game will get every couple laughing and talking in no time.
67. Too cool for British rule
68. Bold stripes, bright stars, brave hearts
69. God bless America
70. You really showed your true colors last night, America
71. Proud to be an American
72. Making America sparkle since 1776
73. Unapologetically American
74. U.S. of yay
75. Liberty and justice for all
76. My patriotic heart beats red, white, and blue.
77. Glory, glory, hallelujah!
78. Land of the free and home of the brave
79. Let freedom shine like fireworks in the sky
80. 4th of July: A day to remember what it means to be an American
81. ICYMI: It was America's birthday
82. Red, white, and true blue forever!
83. Freedom is never free
84. Home of the brave since 1776
85. Sweet land of liberty
86. Uncle Sam called, he wanted his freedom back
Independence Day Quotes For Your Patriotic Post
87. "I had always hoped that this land might become a safe and agreeable asylum to the virtuous and persecuted part of mankind, to whatever nation they might belong." —George Washington
88. "My fellow Americans, ask not what your country can do for you, but what you can do for your country." – John F. Kennedy
89. "In the unlikely story that is America, there has never been anything false about hope." —Barack Obama
90. "I would like to be remembered as a person who wanted to be free… so other people would be also free." —Rosa Parks
91. "America is another name for opportunity." — Ralph Waldo Emerson
92. "We're blessed with the opportunity to stand for something—for liberty and freedom and fairness. And these are things worth fighting for, worth devoting our lives to." — Ronald Reagan
93. "Where liberty dwells, there is my country." — Benjamin Franklin
94. "I believe in America because we have great dreams, and because we have the opportunity to make those dreams come true." – Wendell Wilkie
95. "Dreams are the foundation of America." — Lupita Nyong'o
96. "God grants liberty only to those who love it and are always ready to guard and defend it." – Daniel Webster
97. "Freedom is nothing but a chance to be better." — Albert Camus
98. "From every mountainside, let freedom ring." – Samuel F. Smith
99. "America is a tune. It must be sung together." — Gerald Stanley Lee
100. "This nation will remain the land of the free only so long as it is the home of the brave." —Elmer Davis
101. "Men born to freedom are naturally alert to repel invasion of their liberty by evil-minded rulers. The greatest dangers to liberty lurk in insidious encroachment by men of zeal, well-meaning but without understanding." – Louis D. Brandeis
102. "Liberty is the breath of life to nations." — George Bernard Shaw
103. "One flag, one land, one heart, one hand, one nation forevermore!" — Oliver Wendell Holmes
104. "God bless America, my home, sweet home." — Irving Berlin
105. "Honor, justice and humanity call upon us to hold and to transmit to our posterity, that liberty, which we received from our ancestors. It is not our duty to leave wealth to our children; but it is our duty to leave liberty to them." – John Dickinson
106. "The land flourished because it was fed from so many sources—because it was nourished by so many cultures and traditions and peoples." — Lyndon B. Johnson
107. "We become not a melting pot but a beautiful mosaic. Different people, different beliefs, different yearnings, different hopes, different dreams." — Jimmy Carter
108. "That these United Colonies are, and of Right ought to be Free and Independent States." – the Declaration of Independence
Happy 4th of July Quotes For All The Party People
109. "America's a family. We all yell at each other, and it all works out." – Louis C.K
110. "Look around, look around, how lucky we are to be alive right now." — Hamilton
111. "On second thought, I do like to brag…'Cause I'm mighty proud of the ragged old flag." — Johnny Cash
112. "Freedom lies in being bold." — Robert Frost
113. "Who ever walked behind anyone to freedom? If we can't go hand in hand, I don't want to go." — Hazel Scott
114. "Patriotism is not short, frenzied outbursts of emotion, but the tranquil and steady dedication of a lifetime." — Adlai Stevenson
115. "With freedom, books, flowers, and the moon, who could not be happy?" — Oscar Wilde
116. "The greatness of America lies not in being more enlightened than any other nation, but rather in her ability to repair her faults." — Alexis de Tocqueville
117. "For when people get caught up with that which is right and they are willing to sacrifice for it, there is no stopping point short of victory." —Martin Luther King Jr.
118. "Let every nation know, whether it wishes us well or ill, that we shall pay any price, bear any burden, meet any hardship, support any friend, oppose any foe, to assure the survival and success of liberty." —John F. Kennedy
119. "The life of the nation is secure only while the nation is honest, truthful, and virtuous." —Frederick Douglass
Perfect Time To Share Your Favorite Song Lyrics & Celebrity Quotes
120. "It's 4th of July weekend, or, as I like to call it exploding Christmas." — Stephen Colbert
121. "We're all American girls, hear what we say, know what we mean." — Sister Sledge, 'All American Girls'
122. "She was an American girl." —Tom Petty, 'American Girl'
123. "Baby, you're a firework." — Katy Perry, 'Firework'
124. "Just own the night like the Fourth of July." — Katy Perry, 'Firework'
125. "We're the kids in America." — Kim Wilde, 'Kids in America'
126. "Oh, sweet freedom, may you stay in our land and lives always." — Dolly Parton, 'Color Me America'
127. "Freedom, gotta have some faith in the sound." — George Michael, 'Freedom! '90'
128. "America, to me, is freedom." — Willie Nelson
129. "You could say we've always been red, white, and blue." — Lynyrd Skynyrd
130. "This land was made for you and me." — Woody Guthrie, 'This Land is Your Land'
131. "Brought to you courtesy of the red, white, and blue." —Toby Keith, 'Courtesy of the Red, White and Blue'
132. "Our love was made in the U.S.A." — Demi Lovato, 'Made in the U.S.A'
133. "It's a party in the U.S.A." — Miley Cyrus, 'Party in the U.S.A'
134. "Anything you want we got it right here in the USA." — Chuck Berry, 'Back in the USA'
135. "In America, in America. My hope, my prayer in America." — John Legend, 'In America'
136. Why are there not any knock-knock jokes about America? Because freedom rings.
137. Did you hear the joke about the Liberty Bell? It'll crack you up.
Celebrating Independence Day with your partner this 4th of July is the perfect way to honor the freedom we have been granted.
Whether you're sharing an Instagram post, a celebratory video, or caring words, cherish the moment you have with each other.
My favorite thing about America are those who still believe in her and who she can become.
Our founding fathers once said, "We hold these truths to be self-evident, that all men are created equal."
Let us remain in the right place – united and loyal to our American. Her strength is insurmountable— She stands for liberty and justice for all.
So this July 4th, let's remember those brave enough to fight for our freedoms, celebrate what makes our country unique and appreciate the unity we share as Americans.
Happy Independence Day.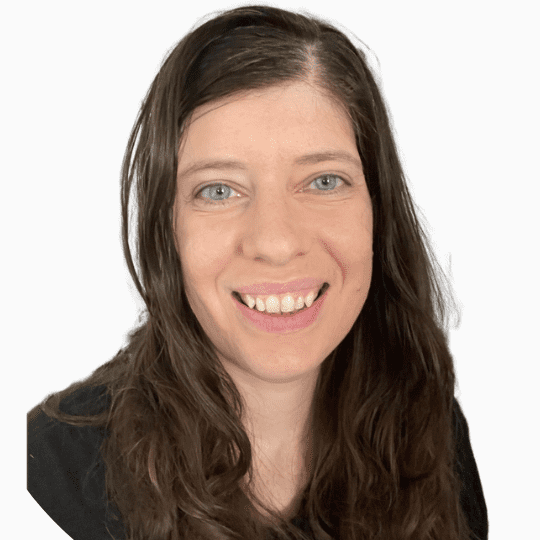 Micah Klug is a wife, homeschooling mother to five children, and author. She teaches time-tested solutions to help parents remember what matters most in life, including strengthening their home, faith, and family relationships. To learn how a child who grew up in an authoritarian home is now creating an environment of peace and joy in her own home visit this page. If you want to contact Micah, send her an email here or email [email protected].