These free monster Valentine's Day cards can be printed at home for your homeschool or classroom party. Your children will love the bright colors and happy monsters. And the best part is this free printable will save you a ton of time! There are 12 distinct designs to choose from, each with its own unique style.
My kids are BIG on holidays.
Any holiday that allows them to create art, receive gifts, or involves sugar – they're all over it!
And Valentine's Day meets this criteria.
So, how does a busy mom maintain her sanity, while staying on budget for each kid?
With these free monster Valentine's Day printable cards she can print from home, of course!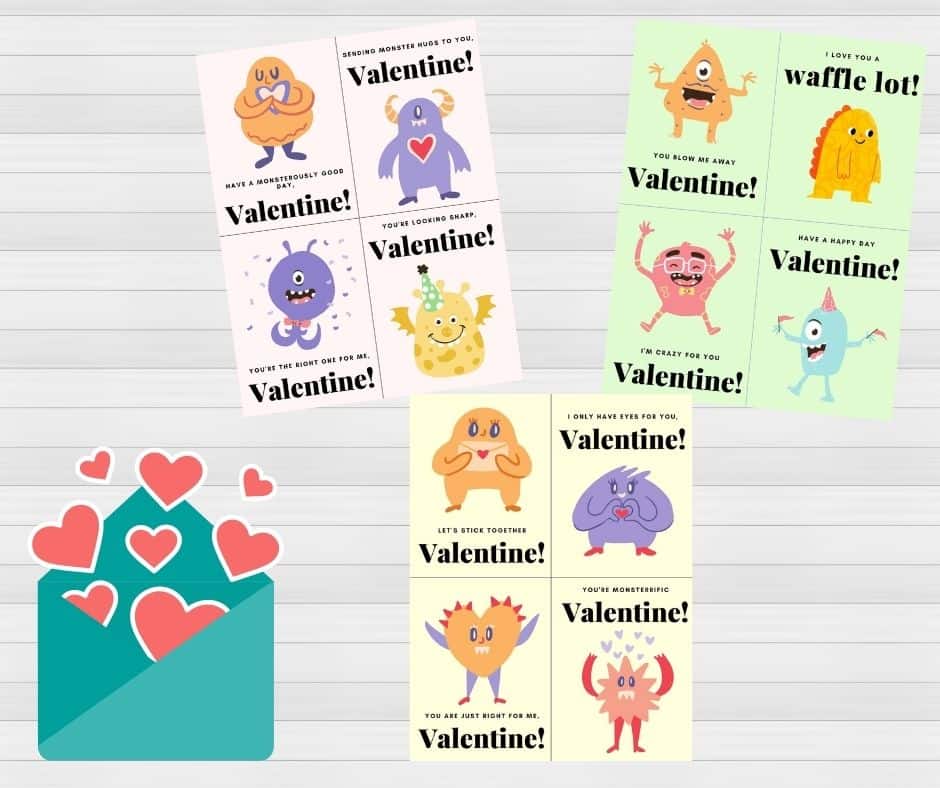 In all seriousness though, our children grow so fast.
What begins as a frustration for glitter messes ultimately turns into the memories we will cherish tomorrow.
You can download these free printable monster Valentine's Day cards at home.
Feel free to attach some candy, pencils, or other treats to your child's cards for their siblings, friends, or classmates.
Cute Monster Valentine Sayings:
Here are some cute Valentine sayings you can write on your child's lunch bag, sneak a note in their sack lunch or backpack, or write on your family's calendar to give everyone a smile.
I have my "eye" on you.
You are monsterrific!
Eye love you a waffle lot.
You're the sweetest monster I know!
Have a spook-tacular Valentine's Day!
We hope you have a great Valentine's Day and encourage everyone to download their free printable monster Valentine's Day cards.
There are lots of different designs to select from, so these free printable monster Valentines day cards can be perfect for any family. You can download your copy below!
Download Your Monster Valentine's Day Cards
Wait! Before You Go! Don't Forget About This…
Valentine's Day Preschool Activities Bundle
Our Valentine's Day Preschool Activities Bundle includes everything your toddler/preschooler needs to get excited about Valentine's Day and their learning.
The one thing I love about Valentine's Day is the opportunity we have to share our love with others, including our family members. This is why I created this special Valentine's Day Activity Bundle for you and your little one to enjoy together.
This bundle is specifically made for toddlers and preschoolers (ages 2-5).
In this bundle you will receive 100 pages packed with learning activities including:
✔️ Letter Recognition
✔️ Letter Tracing
✔️ Color Recognition
✔️ Color Matching
✔️ Tracing and Cutting Practice
✔️Maze
✔️ Connect the Dots
✔️ Phonics
✔️ Shapes
✔️ Counting Clip Cards
✔️ Number Tracing
✔️ Writing Practice
And more!
Grab your copy of this holiday themed packed learning resource by clicking the button below.
Happy Valentine's Day!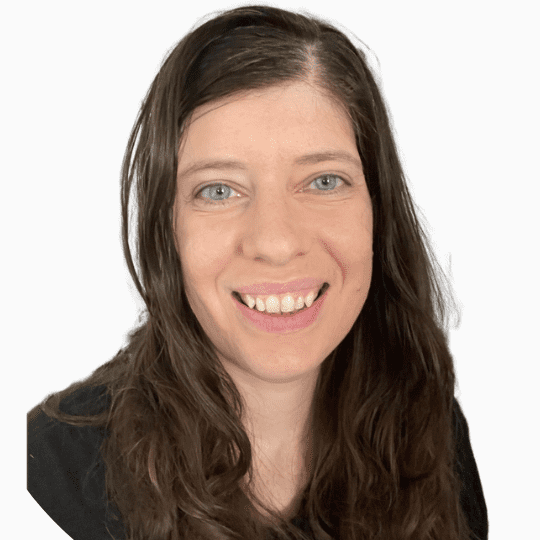 Micah Klug is a wife, homeschooling mother to five children, and author. She teaches time-tested solutions to help parents remember what matters most in life, including strengthening their home, faith, and family relationships. To learn how a child who grew up in an authoritarian home is now creating an environment of peace and joy in her own home visit this page. If you want to contact Micah, send her an email here or email [email protected]