If you're looking for a fun way to help your children learn about the season of Lent, why not print out some free coloring pages?
Children love coloring and this is a creative way to introduce them to the Christian traditions and values associated with Lent.
Plus, it's a fun activity that can be done together as a family.
So, let's take a look at some of the best free Lent coloring pages available for you to download and print from your phone for your personal use.
I research, test, recommend, and select only the best products for my readers.
If you click a link on this site and buy something, we may earn an affiliate commission. Thank you for supporting this small family business.
Free Lent Coloring Pages For Your Children
One of our main roles as parents is to teach our children about Jesus Christ and his gospel.
And as a mom of 5 active children, I know firsthand that children don't respond to lectures.
They might teeter between wakefulness and sleep from gospel reading, but there is one thing they do respond to – fun activities and coloring sheets.
Now, to help you teach your children, you can download this free Lent coloring book.
It's a digital file that will be sent straight to your inbox, so you can print these Christian coloring pages and start teaching your little children about this beautiful Easter season.
With that said, please feel free to use this for your Sunday school class as well.
I think it's wonderful when children learn about Jesus Christ and his teachings.
Jesus Taught His Gospel
In this Lent coloring book, you will find one of Jesus' most famous miracles when he fed the five thousand people with a few loaves of bread and two fish.
This miracle is a great way to introduce your children to the gospel message of Jesus and the power of love.
Good Friday and Easter Sunday
You'll also find coloring pages featuring Jesus' entry into Jerusalem, the cross, an empty tomb, and the resurrection of Jesus that you can use as teaching tools.
Send this Lent coloring book straight to your inbox and print these pages below:
You can select your favorite playful coloring sheet and teach your child the beauty of Palm Sunday, how to spend time reflecting on Holy Saturday, and the importance of learning how to listen to the holy spirit as we learn to hear Jesus in our lives.
Prayer And Scripture Cards
As you teach your children about the life of Jesus Christ, the purpose of our reflection and service during this holy week, and the purpose of the Savior's mission, why not print out some scripture cards too?
These 12 scripture and prayer cards feature Bible verses you and your child can read together to provide encouragement, support, and help them feel God's love for them.
This digital download is available right now and can be printed out at home or sent to your local print shop.
They are also a great way to encourage your children to focus their thoughts on Jesus during Lent.
1. So, What Is Lent?
Lent is a Christian religious holiday that lasts for 40 days.
It begins on Ash Wednesday, which is the day after Mardi Gras, and ends on Easter Sunday.
During Lent, Christians typically give up something that they enjoy, such as social media, soda, or television, as a way of sacrificing for their faith.
The good news of the gospel is that during this time of sacrifice and reflection, Jesus Christ gives us tremendous power to get through any challenge or difficulty.
He offers us strength, love, comfort, and hope.
We just need to remember his promises and live by them always.
2. Why Do People Give Up Things For Lent?
People give up things for Lent as a way of sacrificing for their faith.
By giving up something that they enjoy, they are reminded of Jesus' sacrifice for them.
Additionally, by giving up something for Lent, people can focus on their relationship with God and grow closer to Him.
If you feel like your children are too little to understand the lesson of sacrifice, don't lose hope.
This coloring book serves as a great tool to help them understand the importance of the journey of Jesus Christ and all he's done for us.
3. What Are Some Other Ways To Celebrate Lent?
In addition to giving up something for Lent, there are many other ways to celebrate the holiday.
One way is to attend special religious services, such as Ash Wednesday or Good Friday services.
Additionally, people may choose to give up certain foods for the entire 40 days of Lent or may only give up certain foods on certain days, like meat-less Friday.
One of my favorite family traditions is reading a Bible story picture book where my children can see colorful images of Jesus and his miracles.
This tradition helps keep them focused on the real reason why we celebrate this holy season.
4. How Can I Help My Child Celebrate Lent?
There are many ways that you can help your child celebrate Lent.
One way is to encourage them to give up something for the 40 days of Lent.
They can give up dessert, complaining, fast food, or snacks.
You can also help them to focus on their relationship with God by attending religious services with them or reading the Bible together.
You'll also find plenty of free bible lessons on our website that your children can learn from.
You can also encourage them to participate in Lenten activities, such as this coloring book.
These activities help remind them of the importance of Jesus' sacrifice and provide a fun and engaging way for them to learn more about God during this time.
No matter what your family decides, remember to teach them about the importance of serving others by volunteering with them in your community.
5. What Are Some Fun Activities For Lent?
There are many fun activities that you can do with your children during Lent.
One activity is to make a special Lenten calendar where you mark off each day of Lent with a special activity or act of kindness.
Another activity is to create a "Lenten prayer garden" where each day you pray for someone and place the flower in your prayer garden.
As your child's garden grows bigger, it will serve as a reminder of the progress made during Lent.
You can also have your children participate in Lenten-themed crafts such as the learning about the stations of the cross.
These Christ-centered activities will help your child stay focused on the joy and celebration of Easter Sunday.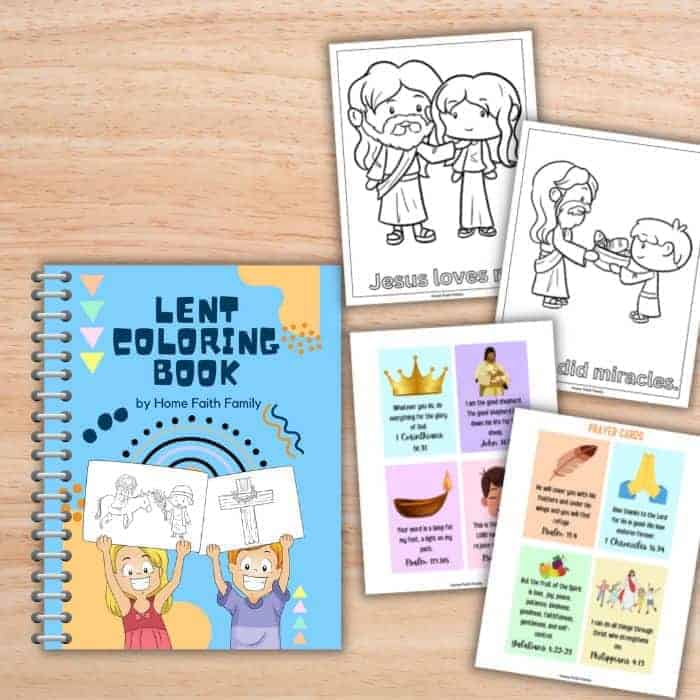 Grab Your Free Lent Coloring Book
So, before heading off to spend time with your family, grab your own copy of this free Lent coloring book.
It's filled with fun activities to help your children learn more about the importance of the savior's sacrifice and help them see Jesus' face in their every day lives.
We hope that you and your family will have a blessed Lenten season, filled with joy, peace, comfort, and hope.
May our Lord continue to bless you on this journey of faith!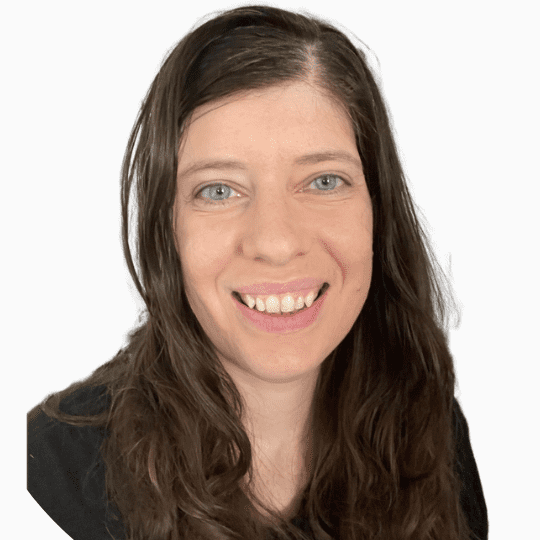 Micah Klug is a wife, homeschooling mother to five children, and author. She teaches time-tested solutions to help parents remember what matters most in life, including strengthening their home, faith, and family relationships. To learn how a child who grew up in an authoritarian home is now creating an environment of peace and joy in her own home visit this page. If you want to contact Micah, send her an email here or email [email protected].