Raising a son can be one of life's most rewarding experiences, but it can also be one of the most challenging.
As a parent, you want the best for your child, and what better way to nurture him than through the teachings of the Bible and in the instruction of the Lord?
The Bible passages in this post are powerful verses to help your son navigate through life's ups and downs with the grace and strength he needs.
Remind him to be of good courage and to wait on the love of our Heavenly Father because he is one of the heirs of God, so long as he is faithful to the Lord God.
In this blog post, we'll be sharing some of the best Bible verses that every parent needs to know.
Whether you're looking to strengthen your son's faith or you need to renew your joy in God's word, this post is for you.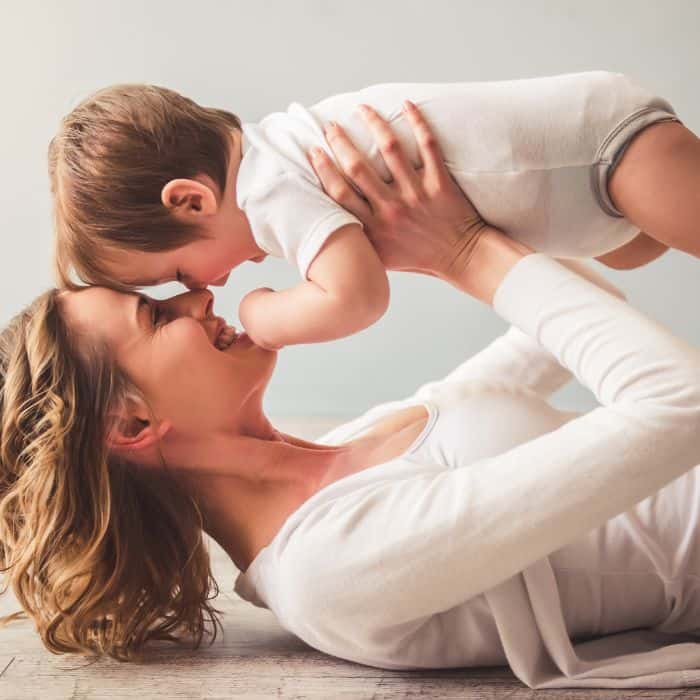 47 Powerful Bible Verses For Your Sons
The scriptures you will read come from the King James Bible.
May you be blessed to strengthen your own son.
My prayer for you today is for your son to become a mighty warrior in the law of the Lord.
May he be blessed with good health and the heart of a child.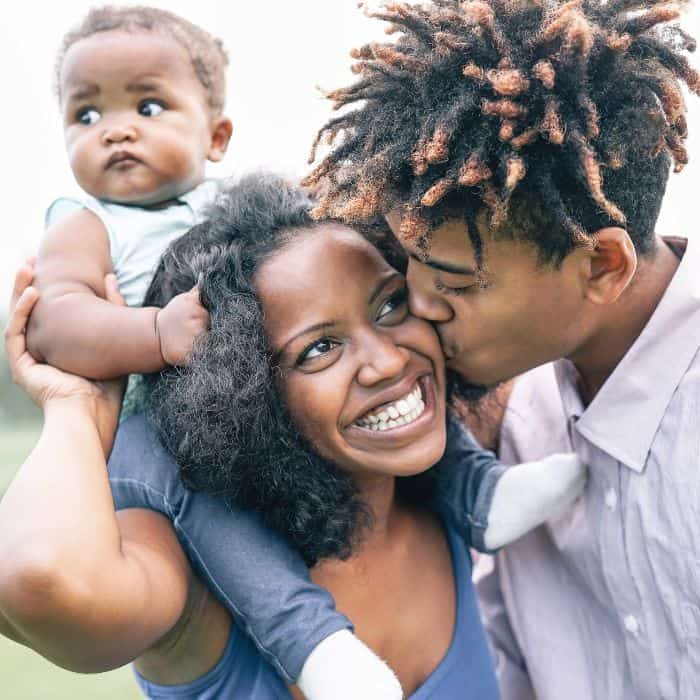 Old Testament Scriptures
Genesis 17:18-20
"And Abraham said unto God, O that Ishmael might live before thee!
God said, Sarah thy wife shall bear thee a son indeed; and thou shalt call his name Isaac: and I will establish my covenant with him for an everlasting covenant, and with his seed after him.
And as for Ishmael, I have heard thee: Behold, I have blessed him, and will make him fruitful, and will multiply him exceedingly; twelve princes shall he beget, and I will make him a great nation."
Genesis 22:6-12
"Abraham took the wood of the burnt offering, and laid it upon Isaac his son; and he took the fire in his hand, and a knife; and they went both of them together.
And Isaac spake unto Abraham his father, and said, My father: and he said, Here am I, my son. And he said, Behold the fire and the wood: but where is the lamb for a burnt offering?
Abraham said, My son, God will provide himself a lamb for a burnt offering: so they went both of them together.
And they came to the place which God had told him of; and Abraham built an altar there, and laid the wood in order, and bound Isaac his son, and laid him on the altar upon the wood.
Abraham stretched forth his hand, and took the knife to slay his son.
And the angel of the Lord called unto him out of heaven, and said, Abraham, Abraham: and he said, Here am I.
And he said, Lay not thine hand upon the lad, neither do thou any thing unto him: for now I know that thou fearest God, seeing thou hast not withheld thy son, thine only son from me."
Isaac was helping his father do a good work, trusting in God's promise that he would provide a lamb for the burnt offering.
Abraham completely trusted God with his younger son, and his faith was rewarded when God provided a ram caught in the thicket for the offering instead.
Our true God will always provide for us in our time of need.
Genesis 45:8-11
"So now it was not you that sent me hither, but God: and he hath made me a father to Pharaoh, and lord of all his house, and a ruler throughout all the land of Egypt.
Haste ye, and go up to my father, and say unto him, Thus saith thy son Joseph, God hath made me lord of all Egypt: come down unto me, tarry not:
And thou shalt dwell in the land of Goshen, and thou shalt be near unto me, thou, and thy children, and thy children's children, and thy flocks, and thy herds, and all that thou hast:
And there will I nourish thee; for yet there are five years of famine; lest thou, and thy household, and all that thou hast, come to poverty."
Deuteronomy 8:5
"Thou shalt also consider in thine heart, that, as a man chasteneth his son, so the Lord thy God chasteneth thee."
The Lord loves us enough to make us better than we are today.
Even in our old age and live a blessed, long life.
God will always be there for us and we can rest in the steadfast love of the Lord.
Proverbs 1:8-9
My son, hear thy father's instruction, and forsake not thy mother's teaching:
For they shall be an ornament of grace unto thy head, and chains about thy neck."
The peace of your children comes from the instruction of your parents.
Parents should teach their children about God's love and mercy for them, as well as his standards for living a holy life.
God knows that it is difficult to obey him but he will always provide guidance and strength to help us in our journey.
Proverbs 13:22
"A good man leaveth an inheritance to his children's children: and the wealth of the sinner is laid up for the just."
Proverbs 15:20
"A wise son maketh a glad father: but a foolish man despiseth his mother."
The praise of children brings joy to their parents.
Parents should raise their children in the fear and admonition of the Lord, teaching them how to live life according to his ways.
Proverbs 17:6
"Children's children are the crown of old men; and the glory of children are their fathers."
Proverbs 19:18
"Chasten thy son while there is hope, and let not thy soul spare for his crying."
Proverbs 29:17
"Correct thy son, and he shall give thee rest; yea, he shall give delight unto thy soul."
Joel 2:28
"And it shall come to pass afterward, that I will pour out my spirit upon all flesh; and your sons and your daughters shall prophesy, your old men shall dream dreams, your young men shall see visions."
Isaiah 9:6
"For unto us a child is born, unto us a son is given: and the government shall be upon his shoulder: and his name shall be called Wonderful, Counsellor, The mighty God, The everlasting Father, The Prince of Peace."
Psalm 2:7
"I will declare the decree: the Lord hath said unto me, Thou art my Son; this day have I begotten thee."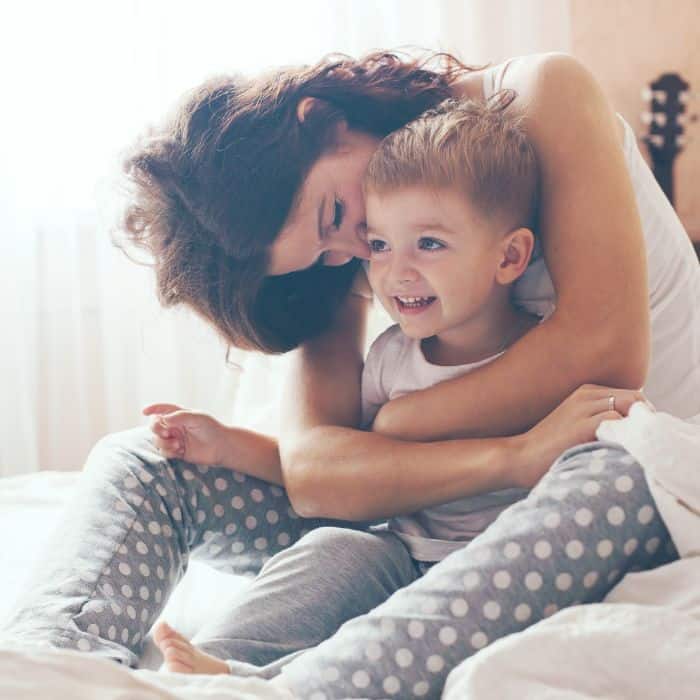 New Testaments Scriptures
The son of man came to Earth to save us from our sins.
He taught us children are precious and should be honored.
Earthly fathers and mothers have a short time to raise their children in the fear and admonition of the Lord.
Matthew 3:17
"And lo a voice from heaven, saying, This is my beloved Son, in whom I am well pleased."
Matthew 7:9-11
"Or what man is there of you, whom if his son ask bread, will he give him a stone?
Or if he ask a fish, will he give him a serpent?
If ye then, being evil, know how to give good gifts unto your children, how much more shall your Father which is in heaven give good things to them that ask him?"
Matthew 9:2
"And, behold, they brought to him a man sick of the palsy, lying on a bed: and Jesus seeing their faith said unto the sick of the palsy; Son, be of good cheer; thy sins be forgiven thee."
Matthew 10:37
He that loveth father or mother more than me is not worthy of me: and he that loveth son or daughter more than me is not worthy of me."
Matthew 19:14
"But Jesus said, Suffer little children, and forbid them not, to come unto me: for of such is the kingdom of heaven."
Mark 10:15-16
"Verily I say unto you, Whosoever shall not receive the kingdom of God as a little child, he shall not enter therein.
And he took them up in his arms, put his hands upon them, and blessed them."
Mark 12:29-31
"And Jesus answered him, The first of all the commandments is, Hear, O Israel;
The Lord our God is one Lord: And thou shalt love the Lord thy God with all thy heart, and with all thy soul, and with all thy mind, and with all thy strength: this is the first commandment.
And the second is like, namely this, Thou shalt love thy neighbor as thyself. There is none other commandment greater than these."
Luke 11:11-13
"If a son shall ask bread of any of you that is a father, will he give him a stone? or if he ask a fish, will he for a fish give him a serpent?
Or if he shall ask an egg, will he offer him a scorpion?
If ye then, being evil, know how to give good gifts unto your children: how much more shall your heavenly Father give the Holy Spirit to them that ask him?"
Luke 12:53
The father shall be divided against the son, and the son against the father; the mother against the daughter, and the daughter against the mother; the mother in law against her daughter in law, and the daughter in law against her mother in law."
Luke 15:31
"And he said unto him, Son, thou art ever with me, and all that I have is thine."
Luke 18:38-39
"And he cried, saying, Jesus, thou Son of David, have mercy on me.
And they which went before rebuked him, that he should hold his peace: but he cried so much the more, Thou Son of David, have mercy on me."
John 1:12
"But as many as received him, to them gave he power to become the sons of God, even to them that believe on his name."
John 1:34
"And I saw, and bare record that this is the Son of God."
John 3:35
"The Father loveth the Son, and hath given all things into his hand."
John 3:36
"He that believeth on the Son hath eternal life: and he that believeth not the Son shall not see life; but the wrath of God abideth on him."
John 12:36
"While ye have light, believe in the light, that ye may be the children of light. These things spake Jesus, and departed, and did hide himself from them."
Acts 9:20
"And straightway he preached Christ in the synagogues, that he is the Son of God."
Romans 8:14
"For as many as are led by the Spirit of God, they are the sons of God."
Romans 8:16
"The Spirit itself beareth witness with our spirit, that we are the children of God."
Romans 9:26
"And it shall come to pass, that in the place where it was said unto them, Ye are not my people; there shall they be called the children of the living God."
2 Corinthians 6:18
"And will be a Father unto you, and ye shall be my sons and daughters, saith the Lord Almighty."
Galatians 4:6
"And because ye are sons, God hath sent forth the Spirit of his Son into your hearts, crying, Abba, Father."
Galatians 4:7
"Wherefore thou art no more a servant, but a son; and if a son, then an heir of God through Christ."
2 Timothy 1:5
"When I call to remembrance the unfeigned faith that is in thee, which dwelt first in thy grandmother Lois, and thy mother Eunice; and I am persuaded that in thee also."
2 Timothy 3:14-15
"But continue thou in the things which thou hast learned and hast been assured of, knowing of whom thou hast learned them;
And that from a child thou hast known the holy scriptures, which are able to make thee wise unto salvation through faith which is in Christ Jesus."
Titus 2:3-5
"The aged women likewise, that they be in behavior as becometh holiness, not false accusers, not given to much wine, teachers of good things;
That they may teach the young women to be sober, to love their husbands, to love their children, To be discreet, chaste, keepers at home, good, obedient to their own husbands, that the word of God be not blasphemed."
Hebrews 1:2
"Hath in these last days spoken unto us by his Son, whom he hath appointed heir of all things, by whom also he made the worlds."
Hebrews 12:5-6
"And ye have forgotten the exhortation which speaketh unto you as unto children, My son, despise not thou the chastening of the Lord, nor faint when thou art rebuked of him:
For whom the Lord loveth he chasteneth, and scourgeth every son whom he receiveth."
Hebrews 12:7
"If ye endure chastening, God dealeth with you as with sons; for what son is he whom the father chasteneth not?"
1 Thessalonians 5:5
"Ye are all the children of light, and the children of the day: we are not of the night, nor of darkness."
Philippians 2:15
"That ye may be blameless and harmless, the sons of God, without rebuke, in the midst of a crooked and perverse nation, among whom ye shine as lights in the world."
1 John 3:1
"Behold, what manner of love the Father hath bestowed upon us, that we should be called the sons of God: therefore the world knoweth us not, because it knew him not."
3 John 1:4
"I have no greater joy than to hear that my children walk in truth."
Revelation 3:19
"As many as I love, I rebuke and chasten: be zealous therefore, and repent."
Every parent wants to see their son thrive and feel God's love for them.
My dear friends, by helping your son build a strong foundation of faith, with the help of the Bible verses shared today, we can prepare them to be responsible, honorable, and successful in all aspects of life.
These verses remind us of our responsibilities as parents to guide, teach and raise God's children up in His word, so that they may be well-equipped to impact the world in a positive manner.
This doesn't make our job or their obedience easy.
Their whole life will be a test to see if they will have the fear of the Lord with them always.
May God bless them with His unconditional love and the good news of His son Jesus Christ, that they may grow in wisdom and understanding.
When we look to the power of scriptures, we are reminded that with God's help and guidance our sons will be able to persevere through any challenge.
And come closer to Him because of it.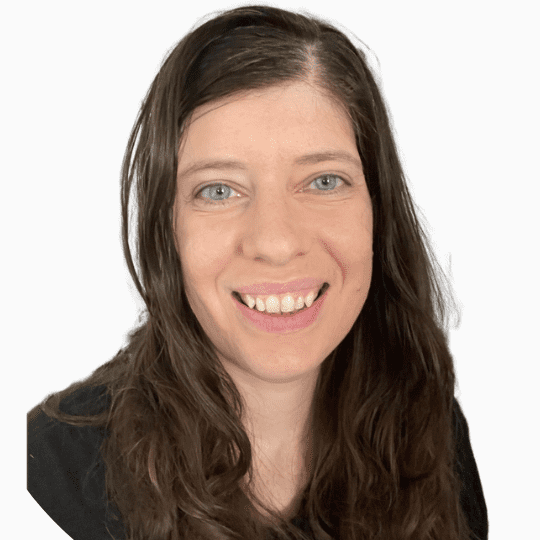 Micah Klug is a wife, homeschooling mother to five children, and author. She teaches time-tested solutions to help parents remember what matters most in life, including strengthening their home, faith, and family relationships. To learn how a child who grew up in an authoritarian home is now creating an environment of peace and joy in her own home visit this page. If you want to contact Micah, send her an email here or email [email protected].