Ready to get your teens laughing and talking? This is the only list of board games for teens they'll love playing with their family and friends. You'll find everything from 2-player games for a more intimate time to board games that last all day for those cozy home-bound days.
Some days you may feel like you have better luck pulling out an alligator's tooth than you do getting feedback from teenagers.
But you know that if you had that *one thing* that would get them laughing, talking, and sharing, you'd be able to reach their hearts and have the influence you're always hoping for in their lives.
Studies have proven that play time is one of the best ways to open up the line of communication and talk with our children. This is still true for teenagers and board games is one of the perfect ways to have this enjoyable time together.
With thousands of board games on the market, it is not easy to find one that will be perfect for teens or family gatherings, parties, or your next family game night! In this article, we will share our top picks of board games you'll be glad you had in your collection.
Your teenagers are going to love playing these games with family and friends alike!
This post contains affiliate links at no cost to you. Thank you for your support. Disclosure policy.
Readers Favorite Board Games For Teens
Here To Slay
Players: 2-6
Here to Slay is a new strategic roleplaying game from the creators of Unstable Unicorns. To win the game, you need to be the first to slay 3 monsters or assemble a full party of 6 classes.
Build a party of valiant heroes, use magic and item cards to give you an edge, or roll the dice and try to slay a monster. With different roles to play and over 130 cards, every game is bound to be different.
Here to Slay rose to popularity on Kickstarter, where it was one of the top 50 most backed projects of all time! It was designed by the creators of Unstable Unicorns, which was the winner of the 2019 People's Choice Award for Toy of the Year and one of our family's personal favorite games.
Unstable Unicorns loves creating games that allow people to share meaningful experiences while actively working to screw each other over.
Other fun games created by TeeTurtles include Llamas Unleashed and Happy Little Dinosaurs.
Cards Against Humanity – Family Edition
Players: 3+ (The More, The Better)
Cards Against Humanity took on the world by storm with being one of the MOST played game by adults. My husband looked through the original CAH game and some of the cards made him blush (and it takes A LOT to do that).
But, in good news for those who love side splitting, belly laughing, hilarious games, Cards Against Humanity redid their entire game and tested this family edition with over 1,000 families. You have all the laughs without having to worry about any (gruesome or uncomfortable) adult content.
My husband and I have played the family edition to this new Cards Against Humanity game set (our sides still hurt from laughing) and we found that 8-9 years old is an appropriate age for children to understand the jokes and humor.
Blokus
Players: 4
Fit as many of your pieces on the game board as possible while strategically blocking your opponents. This fun family strategy game has only one rule: each piece you play must touch another of the same color at the corners.
Don't let the simple rules fool you — Blokus board game is full of brain-teasing fun and fierce competition for your teenagers and the entire family.
Taco vs Burrito
Players: 2-4
Taco vs Burrito was created by a 7-year old with a passion for taco Tuesdays (because, let's be honest, who doesn't want to make Taco Tuesday a national holiday?!).
You simply collect disgusting foods for your taco or burrito and try to have the most points by the end of the game! This game is good for silly kids or adults with a sense of humor.
Games for 2 Players These board games are perfect for two players. Some times you want that one-on-one time with your teen but you want to do more than play a video game or watch a movie.
Instead, grab one of these fun two-player games.
Czech Games Codenames: Duet – The Two Player Word Deduction Game
Players: 2
Work as a team to find your secret agents before your time runs out!
Based-on the original party game hit, Codenames Duet is a co-op adventure that sends you and your partner on a top secret mission to a crowded city. Your objective? Contact 15 agents while avoiding a band of enemy assassins.
You know the agents that your partner can contact safely; they know the agents you can contact safely. By giving each other one-word clues that can point to multiple words on the board, you must try to find all the agents before your turns run out.
…I should have known that! Trivia Game
Players: 2+
Is starboard on the left or right side of a boat? How do you say "Japan" in Japanese? Is a penguin a bird? How long did Sleeping Beauty actually sleep?
…I should have known that! is an addictively entertaining trivia game with over 400 questions about things that you should know.
Test your teens (and your) knowledge in this trivia addicting game.
Couch Skeletons
Players: 2
These spooky sassy skeletons are looking for a couch to crash on. Your goal is to fill up your couch while competing to knock your opponent's skeletons off their couch. Once you've filled the couch with your own skeletons you can declare yourself victorious.
Monopoly Deal: The 15-Minute Card Game
Players: 2-5
This is the simple card version of the classic board game.
Be the first collect 3 full property sets of different colors, and you'll win the Monopoly Deal Card Game.
You'll pick up cards when it's your turn and play Action cards to charge players rent, steal their cards or demand money for your birthday.
Build up property sets, gather piles of money and keep wheeling and dealing until you're the Monopoly Deal winner!
Mastermind Game : The Strategy Game of Codemaker vs. Codebreaker
Players: 2
Test your code-cracking prowess with Mastermind, the challenging game of logic and deduction.
The Codemaker sets a secret code, and the Codebreaker tries to match the code using logic, deduction, and maybe even a little bit of luck. After each move, the Codemaker gives clues to the Codebreaker.
Make the code even more devious by using multiple pegs of the same color or by leaving one or more peg holes empty. With so many possible code combinations, every game is guaranteed to be a brainteaser!
Card Games

Buffalo Games Chronology – The Game Where You Make History
Players: 2-8
Think you know which came first – the invention of mayonnaise or decaffeinated coffee? Lincoln's Gettysburg address or John Deere's first plow?
Test your knowledge with Chronology by Buffalo Games – the game of all time!
In Chronology, each player builds his or her own timeline of cards. On your turn, someone will read you a historical event from a card. You decide where that event falls in your timeline.
If you are right, you keep the card and your timeline grows. The first player to build a timeline of 10 cards wins!
60 Second Slam!
Players: 2-6
Can you think of things in the kitchen that start with each letter of the alphabet? How about cartoon characters? Add a 60 second time limit and you have a seriously fun challenge on your hands!
Day Long Board Games
Pandemic
Players: Two to Four
A cooperative crisis management game, Pandemic involves a team of four elite members of the Centre for Disease Control, and their mission is to prevent four deadly virulent diseases from spreading. The goal of the game is to work together to plan a strategy to conquer these diseases by find cures of those diseases before they take over the world.
Evolution: Climate
Players: Perfect for two to six players
Follow up to the popular game evolution, Evolution: climate can be played as an extension to the original or a standalone game. This hour-long game is a fun way to spend time during holidays as each player creates their own species in an active ecosystem with limited food, unpredictable weather, and lurking predators. Characteristics like horns and the hard shell will protect your creatures against predators, whereas traits like a long neck will give you the advantage of getting food from trees. There are over two hundred thousand ways in which your species can evolve and lead you into a new adventure.
Monopoly voicebank
Players: Two to Five
Revamp of one of the classics, Monopoly voicebank, adds a twist to the very well-known game of monopoly. Everyone knows how to play monopoly. You go around the board, buy properties, and then you try taking other players' money through rent. One of the biggest arguments arises when players are choosing a banker. Well, this new monopoly has taken care of that. The game uses a voice recognizing the top hat in the center of the board as the banker that keeps track of everyone's money. You buy properties and pay rent by simply speaking up, and the top hat keeps a record of your money. This is sure to make the game smoother to play!
Easy To Learn Games For Teens and Adults
abc
Best Party Games For Teens
Players: Two to Five
This is one crazy game! And don't worry, no kittens are harmed in this game. The game starts with the deck of cards facing down on the table. Each player draws a card until you get an exploding kitten card, which ends up exploding you. Your goal is to avoid being exploded, and you can do that by using the defuse cards like laser pointers, kitten therapy, and catnip sandwiches. There are also other actions card which you can use strategically to avoid the explosion. These include, but are not limited to, skipping your turn by wearing portable cheetah butt or peeking at cards by rubbing the belly of a pig-a-corn. It is a silly, fun game that will test your strategic skills.
Codenames
Players: Four to Eight
A fun party game for the teens, codenames are a weird combination of two popular games, clue and guess who. This two teams wordplay game is played by two competing spy network that communicates with their secret agent through codenames while trying to avoid the deadly assassin. The team that contacts all their secret agent first wins the game. The game can be a bit of a head-scratcher and will need your real problem-solving skills to win!
Spontaneous: A Singing Game
Players: Four to Ten
A perfect game for a family who loves to sing! Each player has a hit list that has a list of words from the song's different artists. The first player says a trigger word from their hit list, and the race begins! The first person to burst out the song containing that word gets to roll the dice and advance on the board. The first one to reach the end wins! It would be a great party game that would keep the atmosphere high and full of energy!
Throw Throw Burrito
Players: 2-6
A great way to release the stress, throw burrito is a dodgeball card game that tests your dodging skills. The goal of the game is very simple: collect the matching sets of cards before your opponents.
Each matching set gets you a point!
Now you must be wondering where does burrito come in all this? Well, while you are collecting the matching set, you can start a burrito war or a burrito brawl using your set. This would require the players on each side to pick up a burrito and throw it on each other.
The player who gets hit first gets a burrito bruise, which makes them lose points. The game ends when all the burrito bruises are used up. The player with the most points wins the game!
Warning: Do not play it in your living room or anywhere near valuables.
Apples to Apples
Players: Up to eight
Another party game on the list, apple to apple, consists of a green deck of cards with a description on them and a deck of red cards with things on them. During the game active player draws a green card that describes something; for example, the card may say the word "Glamorous" or "Spooky." The other players then each select a red card from their cards that are best described by the green card and put it on the table facing down. The active player then chooses the thing that he thinks is best matches by the description on the green card. This player receives the green card and is the next active player of the game. In the end, whoever ends with the greatest number of green cards wins the game. The best part of this game is the argument/discussion among the players about why they choose a certain card!
Cranium Dark
Players: Three or more people
Cranium Dark is a classic game of cranium but with a small twist! There are two decks of cards: Cranium and Action. The player picks an action card and shows it to the rest of the group. Then you secretly pick a cranium card. Now your goal is to make the other players guess what is on that cranium card while performing what is on the action card. For example, make your friends guess "ants in the pants" while drawing with your left hand. The person who collects the seven cards first wins the game. It is a hilarious party game that would make it a night to remember!
Bears vs. Babies.
Players: Two to Five
From the creators of exploding kittens and throw throw burrito, bears vs. Babies is about cool bears and horrible babies. The goal of the game is to build adorable and glorious monsters that can eat horrible babies like Tank baby, Angler baby, and laser ptero baby. The player who eats the most babies wins! You might be wondering how the monsters are built! Well, you have a shared deck of cards with different body parts on them that you draw and match to create your baby eating monster. For example, your monster might be a "bald eagle in a business attire wearing spooky cat feet" or " a handsome salmon which is also a sushi." The kids will surely love creating these magnificent mismatched creatures!
If you're looking for more board games to play as a family, you'll want to check out these games. My family and I have spent hours playing these games, even with a small army of toddlers playing along.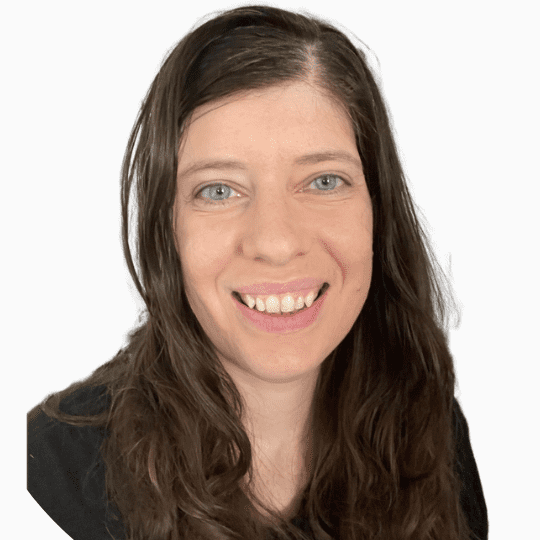 Micah Klug is a wife, homeschooling mother to five children, and author. She teaches time-tested solutions to help parents remember what matters most in life, including strengthening their home, faith, and family relationships. To learn how a child who grew up in an authoritarian home is now creating an environment of peace and joy in her own home visit this page. If you want to contact Micah, send her an email here or email [email protected].