I love playing board games with my family! If you're looking for fun board games for adults or kids, then these games are for you!
One of the things I love about playing board games with my husband is we can reconnect, talk, and laugh with each other.
If the game is played in good humor, then we have fun flirting and make some incredible memories.
He and I also use board games to connect with our children and have some in-depth crucial conversations with them.
When we are playing one of these games with our children, we start talking about school, questions they have about life and faith. Travis and I open up and share stories of life when we were kids.
Our children feel like they can ask us anything because of this casual environment, whereas they might feel nervous about telling us something in front of everyone at the dinner table.
Here are the best adult board games
My husband and I love a good board game, especially for our Friday date nights.
We have one problem though.
The majority of board games need to have at least four or more players.
Now, Travis and I love opening our home and inviting other couples over for a double date. This is something we use to do a lot before our children came along.
But sometimes (and I know I'm being selfish), I want time with just him.
I have to share him with work, our children, and by the time life is done getting in the way, we can finally sit down and spend some quality time together.
This is one of the reasons why we play board games for our date nights (instead of watching a movie or simply going to bed early). We have the chance to laugh, reconnect, and flirt with each other.
This post contains affiliate links at no cost to you. Thank you for your support. You can read my disclosure policy here.
With nearly 10 years of marriage behind us, we have found some of the best board games for couples (with only 2-players needed), along with a few games for family fun.
My husband and I have played each of the games on this list (nearly all of them are in our family board game collection).
Do you love those board games where you can enjoy a few "cloak and dagger" moments, but you know by the end of the game you still love your husband?
This is one of the reasons why I love the game "Selfish" so much!
We just started playing this game, and it does not disappoint.
The backstory of Selfish is there's only enough oxygen on the ship for one person and the first person to the ship wins. You have a handful of oxygen in your hands, but with a few sneaky cards, you can steal other player's oxygen supplies or throw their little astronaut back a few spaces.
You can check out this board game here.
Do you remember sitting at a computer that looked more like a cardboard box and spent a few minutes pushing buttons as you made your way from Missouri to Oregon?
I remember playing Oregon Trail in elementary school and nearly every time I played, I died of dysentery (as a kid, I really thought this game was out to get me).
And now Oregon Trail is a card game!
My husband and I have played this game a few times for date nights. I will warn you, this board game is a walk down memory lane, especially if you remember playing the computer game in school.
Oregon Trail does take a few minutes to set-up, and my husband and I spent some time reviewing the rules. Once you know how the game is set-up and the flow of the cards, Oregon Trail is a lot of fun
You can check out Oregon Trail here.
Stratego is a classic game of Battlefield strategy and one of the first games Travis and I played together.
Each player devises a plan and deploys their troops. You use strategic attack and clever deception to break through your opponent's line, but beware, of their bombs and spies.
Once you capture the flag, you win!
I will provide a warning to this board game, Stratego is a very competitive and addicting game.
You can check out Stratego here.
My husband found the trailer to Unstoppable Unicorns and we've added this game to our "must play" list.
The purpose of the game is to build up an army of unicorns to take over the world. Who doesn't want to play that game?
If you've played, Unstoppable Unicorns, be sure to let us know in the comments what you think of this game.
You can check out Unstoppable Unicorns here.
The Best Family Board Games to play together
One of the things I love about Apples to Apples is there is always an opportunity to laugh. And I appreciate how clean the answers are in the game.
You don't have to worry about embarrassing moments or any adult content when teenagers or young kids play with you.
You can check out Apples to Apples here.
Catan (aka The Settlers of Catan) has been awarded "Game of the Year," "Hall of Fame," and even "Game of the Century" honors in Germany, the United States, and a host of other countries worldwide. An international favorite, it's been called the "Perfect Social Game."
Each player in the game represents a settler establishing colonies on the island of Catan. Players work together to build settlements, cities, and roads to connect them as they settle the island.
My husband helped find the rules for 2-players so we can enjoy this game together. This game is a little slow-moving with two players, but on those crazy stressful days, sometimes slow is a good thing.
You can check out Settlers of Catan here.
I love this game…a lot (you can ask my husband). Risk is a "take over the world" game and is great if you've always wanted to achieve world domination.
Each player begins with a select number of army men and can build up their colonies and armies from there. The ultimate object of the game is to take over each country. There are various versions of Risk, but I've always found the traditional game to be less distracting and more energetic.
You can check out Risk here.
If you have a couple of hours to spare, then Monopoly is a great board game to play with your family.
If you're looking to teach the concept of capitalism, economics, or cost to your kids, or simply love to take over everything, then this is your perfect game.
You can check out Monopoly here.
My husband and I were given this game as a wedding present. We LOVE it!
Players take turns placing 21 pieces on the board. Each piece played must touch another piece of the same color, but only at the corners. The purpose is to fit as many of your pieces on the board as you can while blocking your opponents.
This game requires 4 people but can be played with 2 people as long as these 2 people don't mind being 2 different colors (which is what we do).
You can check out Blokus here.
Have you played this fun board game?
Ticket to Ride is a cross-country train adventure game where you collect train cards and connect railway stations to cities throughout North America. The longer the routes, the more points you can earn.
You can check out Ticket to Ride here.
Diplomacy is a classic game of negotiation, cunning, and deceit (with a ton of fun) set during pre-World War I Europe.
Your success hinges not on the luck of the dice, but your cunning and cleverness as you form alliances and unhitch traitorous plots.
If you love a longer game with a backstory, then you'll love Diplomacy.
You can check out Diplomacy here.
I would love to hear from you, what are some of your favorite board games? Which ones are in your family collection? Leave a comment below and let me know!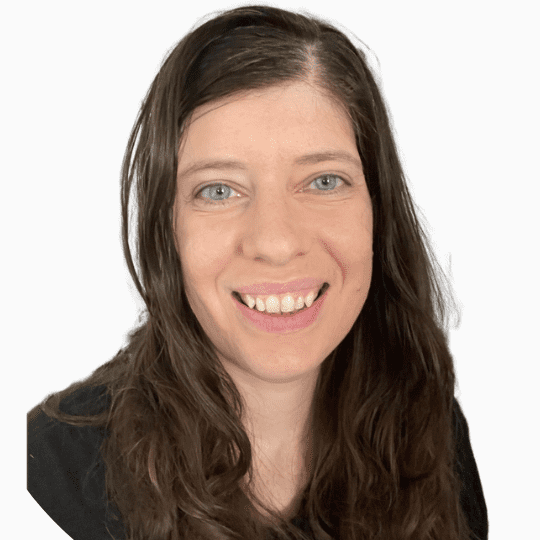 Micah Klug is a wife, homeschooling mother to five children, and author. She teaches time-tested solutions to help parents remember what matters most in life, including strengthening their home, faith, and family relationships. To learn how a child who grew up in an authoritarian home is now creating an environment of peace and joy in her own home visit this page. If you want to contact Micah, send her an email here or email [email protected].