Everyone wants their children to grow up with a creative spirit and the skills necessary to do something they enjoy. Sewing is one of those hobbies that can be both fun and make for an excellent skill set. You may not know where to start when it comes to purchasing a sewing machine, or you might have some misconceptions about what types of machines are best for kids. In this article we will go over the best sewing machines for kids on the market today!
In the world of sewing, a machine is an essential tool.
But if you're just starting out in the hobby, you might not know what kind to buy.
And that's where we come in!
In this article, we'll share some info on our favorite machines for kids and give you a few tips on how to choose one.
We hope these pointers will help make your search easier and less stressful!
Happy sewing!
Sewing Machine Name | Pros | Cons | Summary
Pros:
37 unique built-in stitches.
Automatic needle threader and drop-in top bobbin.
Cons:
Dim LED light.
Known thread tension issues.
Summary: The Brother GX37 comes with an automatic needle threader, 6 sewing feet, and is perfect for everyday sewing and quilting projects to more advanced skill levels.
Pros:
Built-in needle threader and drop-in bobbin system.
100+ stiches to select from, including 6 different styles of buttonholes.
Cons:
Dim LED light.
Known thread tension issues.
Summary: The Singer 7258 is the big brother of my daughter's sewing machine and it's WONDERFUL! We love this machine and as parents we love the money we're saving by having this sewing machine grow with her skill level and interest.
Pros:
6 essential stitches for sewing, including buttonholes.
Preset stitch length and width for simple selection.
Light-weight and portable.
Adjustable thread tension.
Cons:
Known to chew up thread.
Might have difficulty registering machine on Singers website.
Summary: Beginners will find this machine easy to use. The best part is this machine will meet them at their skill level, from beginning to more advanced.
Pros:
32 stitch applications.
Sew hems and cuffs with ease.
Easy top drop-in bobbin.
Light-weight and portable.
Adjustable thread tension.
Cons:
Small machine.
Known to chew up thread.
Might have difficulty registering machine on Singers website.
Summary: This machine is smaller than most consumers would like. If your child wants to learn how to sew clothes, including skirts, shirts, pants, etc. then this machine would be a great for them.
Pros:
Safety needle-guard for fingers.
Double threads design.
42 piece sewing accessory kit included.
Cons:
Small in size.
Thread tends to break (thread tension).
Does not back stitch.
Summary: The Magicfly Mini Sewing machine is an ideal gift for beginning sewers who want to explore this craft without the commitment.
Pros:
Automatic bobbin.
12 stitches.
Manufacture claims machine can sew 5 layers of thin denim.
Cons:
Maximum sewing thickness is 2.5mm.
The power supply and battery cannot be used at the same time or machine won't work.
Summary: The NEX Portable sewing machine is great for beginning sewers who love to sew with others.
Pros:
12 preset stitch patterns.
2 speeds – high or low.
Built-in needle threader.
Light weight.
Cons:
1 year limited warranty.
Known jamming issues.
Threading issues.
Summary: The Donyer Power machine is great for beginning projects and basic sewing techniques.
What's The Best Sewing Machine For A Child?
You'll want to look at what your child's interest is, their skill level, and your budget!
If you're just starting your child out in the hobby, you don't need anything too complicated – something reliable but not overwhelming will work well.
My 8 year-old daughter was thrilled when we bought her a sewing machine.
She was careful to open the box, remove the wrapping, and place it carefully on the craft table.
She read the manual herself, asked plenty of questions, and with a little parental guidance sewed a few baby burp towels.
And now these are the only burp towels we are allowed to use in our home.
Brands such as Brother SE400 now offer beginner models that have all the necessary features without being intimidating (they're also affordable!).
While there are some heavy duty machines available for kids interested in learning industrial sewing skills, those options may be better suited to older children who can handle heavier equipment with more precision.
For younger kids looking to sew decorative pieces like pillows or blankets on their own time, lighter weight units from Brother or Singer will be perfect.
At What Age Can A Child Use A Sewing Machine?
The age at which a child can use a sewing machine is up to you!
I remember learning how to sew with a basic needle and thread at the age of eight, and inherited an old machine that looked like Mother Eve used, when I was a little older.
My daughter has started sewing at the age of 8.
Children who are 10 years old or older may be able to handle heavier machines with more precision, but it's ultimately up you, as the parent.
When deciding on what kind of machine would best suit your child, you'll want to consider what they want to sew, how skilled they are with needle and thread, and if you're looking for an industrial model or something lighter that better suits beginners.
Can An 8 Year Old Use A Sewing Machine?
Yes!
As a parent, if you feel your 8 year old can learn how to sew and make some beginning projects, such as burp rags for new moms or pillow covers (this book would be a great resource with all the pictures inside)., then get your child started.
What Are The Different Types Of Sewing Machines?
There are many options available on the market for kids interested in learning or continuing their skills with a needle and thread.
The type of machine can depend on your child's interest, skill level, and budget.
Some features to consider when selecting which model to purchase include:
Is it best suited for beginners or more experienced sewers?
What kinds of projects does my child want to work on (decorative pillows/ blankets)?
Do I need an industrial model that is bigger with heavier materials or something lighter weight so they don't get overwhelmed?
How much money am I willing spend? There are plenty out there at various price ranges!
Should Kids Learn To Sew?
Sewing is a skill that many people, including children and adults, enjoy.
It's also something that can be done to make money or as a hobby.
If you're looking for an inexpensive way to teach your child how to sew then the following article may be of some help in guiding you through the process.
How Much Does Sewing Machines Cost?
The cost of a sewing machine depends on the brand you decide is best for your child combined with the sewing machine's features.
Some of the bigger name brands include:
Singer
Brother
Janome
Pfaff
Each of these brands (and others) will vary in price depending upon what will be the best sewing machine for your child.
You'll want to research the sewing machines features and compare this to your child's skill level.
What should you look for in a sewing machine?
With your child in mind you'll want to determine the answers to these questions:
When is it appropriate to teach your child how to use the machine?
What kind of features do they need (experienced vs no experience)?
Which are the best brands out there based on price and quality?
How many children have used this type of machinery before them?
Next, we want to examine some other factors when looking at buying a new or refurbished sewing machine: size, weight, stitches per minute (SPM), types/functionality, speed control buttons. These all play an important role in choosing which model will be most beneficial for your child.
Why should I buy my kid their own sewing machine?
It can be hard enough teaching children how to sew without having to figure out what kind of machine they need too.
Buying them one with all the bells and whistles means less time wasted figuring things out when it could just be more fun being creative!
A good beginner model is perfect because they offer versatility but won't overwhelm or confuse little ones.
How do I choose the right sewing machine for my child?
The first thing you'll want to do is figure out what they want to sew, how skilled they are with a needle and thread, and if you're looking at an industrial model or something more lightweight that's better suited to beginners.
Then make sure any features listed on their desired models have been considered as well – kids can get really frustrated when something doesn't work like it should!
If all of these things match up then go ahead and add it to your shopping cart!
What is the difference between an industrial machine and one that you would teach children how to sew with?
Industrial models tend to be bigger in size and handle heavier materials than smaller ones made specifically for kids.
They can also run more expensive; however there are some budget friendly options available if this isn't an issue for you. These types of sewing machines typically don't come pre-threaded.
There is not much difference other than material handling capabilities as well as cost; however, some children may need something that will take their skill level into account when choosing a machine.
Is it better to purchase a heavy duty model or lighter weight model for your beginner sewers?
The answer depends on what kind of project you are working on.
A heavier duty machine will be more appropriate for children who plan to sew with a lot of thick materials, such as leather or denim; while lighter weight machines work best for thinner fabrics like cotton and polyester.
How does the age at which a child can use their sewing machine affect what type they should buy?
The type of sewing machine is going to depend on your child's interest in sewing and how skilled they are with needle and thread.
For example, if an older child wants to do some basic mending or minor alterations around the house, then something lightweight may be better suited for them because it won't take up too much space in their bedroom or your family's craft room.
We hope our list has helped you narrow down your options so you can find the best sewing machine for your child's next project!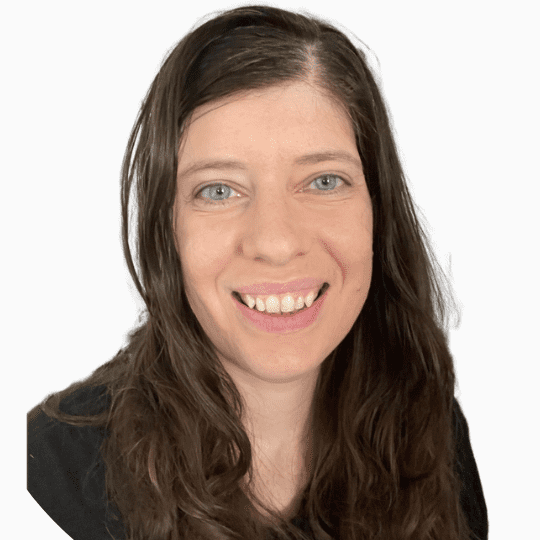 Micah Klug is a wife, homeschooling mother to five children, and author. She teaches time-tested solutions to help parents remember what matters most in life, including strengthening their home, faith, and family relationships. To learn how a child who grew up in an authoritarian home is now creating an environment of peace and joy in her own home visit this page. If you want to contact Micah, send her an email here or email [email protected].