The Bark App is protecting 5.2 million children and has prevented 16 school shootings. This is my brutally honest review on this technology-driven parenting app and how the Bark App is changing my family of 7.
So, you have to know this about me and the Bark App…
I didn't want to be one of those helicopter parents who is constantly monitoring their child's every move.
But then I learned about all the ways the Bark App can help keep children safe, and I decided to give it a try.
And I'm so glad I did!
Teenagers today are much more tech-savvy than we were growing up.
I remember looking forward to visiting the public library as a teenager.
The feeling of walking into an air-conditioned building and the smell of books.
My siblings and I would sign-up for a computer and spend 20-minutes on the internet.
It was completely new to us and we LOVED it!
One day I found myself in a "teen chat-room", or so I thought the members were teens.
There was one person I found myself chatting with who claimed to be a 15-year-old boy living in New York.
I was so excited because at the time that was my age!
Eventually, our summer chats turned into an invitation for me to come to visit him.
There was no way I could afford a trip to New York, especially since I lived on the other side of the country!
He offered to pay for my ticket and told me how to sneak out of my house, so I could meet someone who would give me a ride to the airport.
In less than a minute, that sweet 15-year-old boy turned into someone very different.
I told him, no, and he was persistent.
He wouldn't leave me alone.
Not in the chatroom or via my inbox.
Thankfully I didn't share personal information, such as an address, phone number, or photos with him.
I hate to think about what would have happened if I had.
My parents never talked with me about internet safety, and this experience changed how I approach online predators with my children.
Homeschooling parents often have to find creative ways of teaching their children at home, but this can be difficult when you don't want to use technology.
In short, we shouldn't keep our children off of tech when they're learning.
From books on the Kindle to educational apps, technology is a part of our homeschooling day.
While I'm grateful for the many resources we have at our fingertips, it does make me nervous about some of the content my kids are consuming.
As a result, we have put parental controls and monitoring in place for all devices in our home.
Even with these safety measures, I still worry about what my kids are exposed to online.
That's where the Bark App comes in.
UPDATE: The Bark Phone is officially here!
I research, test, recommend, and select only the best products for my readers.
If you click a link on this site and buy something, we may earn an affiliate commission. Thank you for supporting this small family business.
The Bark App has already prevented 16 school shootings and is protecting 5.2 million children.
It uses cutting-edge technology to monitor children's online activity and identify potential risks.
And it doesn't just flag potential dangers – it also provides guidance on how to address them.
As a result, the Bark App is changing my family for the better.
We are now more informed and proactive when it comes to keeping our children safe online.
I would highly recommend this app to any parent who is looking for peace of mind.
The Bark App is a technology-driven parenting app that helps parents monitor their children's online activity.
It works by connecting to your child's device and sending you alerts if there is something concerning detected.
The app will also provide tips on how to address the issue with your child.
I love that the app isn't just a monitoring tool, but it's also a resource for parents.
As a mom, I cannot expect my children to be soldiers in such a sin-sick world.
They're still learning and growing themselves, and as busy parents, we cannot read every text message or browse every search history.
There needs to be a balance that allows children to maintain their dignity while protecting them online – and this is where Bark comes in.
Bark is an app that partners with parents and schools to help protect children online.
What Does The Bark App Do?
Bark monitors your child's texts, email, YouTube, and 30+ apps and social media platforms for issues like cyber-bullying, adult content, sexual predators, profanity, threats of violence, and more.
Parents receive text or email alert only when something potentially problematic occurs online. You won't have full access to everything on your child's phone — just the things you might need to know about to help keep them safe online.
Bark also offers screen time management and web filtering. You and your child can decide how long they need to be online and which websites you don't need in your home.
How Does Bark Work?
Bark is an app that you download to your phone and then link to your child's device.
Once it's set up, the app will monitor your child's online activity and send you alerts if it detects something concerning.
You can also set up rules for how much screen time your child gets and which websites they can access.
I love that the app is so user-friendly and easy to set up.
It only took a few minutes to get everything going, and I was immediately impressed with how well it works.
The Bark App is available for the majority of cell phone devices, desktops, laptops, tablets, and more.
You can also set up the app to monitor your child's Chromebook or laptop, which is a HUGE reason to homeschool your child. (You're in control of their tech, not the school district).
How Much Does The Bark App Cost?
There are two options you can select with your Bark account depending on the level of protection your family needs.
Bark Jr. (their basic plan) provides screen time management and web filtering. You can check out this option HERE.
Bark (the highest plan) is a comprehensive solution that includes everything from Bark Jr. PLUS content monitoring targeting for cyber-bullying, threats of violence. sexual predators, and more. You can check out this option HERE.
As always, Bark offers a FREE trials on both plans for you to test and decide which is best for your family.
Once you *know* which plan you would love to have your family join.
And Now Bark Has A Phone Just For Teens!
Your kids are growing up in a digital world and it's hard to keep them safe.
That's why the Bark Phone was created.
It has all the features of a state-of-the-art smartphone and comes with the exclusive Bark parent control feature built right in.
The Bark Phone is sleek, stylish, and discreet, so your kids won't be embarrassed using it like they would with a clunky "kid's phone."
With this one device you get everything your child needs – from texting and emailing to scrolling through their favorite apps – plus robust malware protection and easy to use parental controls.
Bark automatically scans text messages, emails, social media posts, and app activity for signs of cyberbullying or online predators.
And if Bark detects something concerning, alerts are sent directly to you letting you know what action is needed.
On top of this peace of mind that comes with the Bark Phone, there is no upfront cost or long term contract required!
You can cancel anytime or choose one of the flexible plans starting at just $49/month.
Plus, when you purchase a Bark Phone you also get access to the patented Premium family plan which means everyone in your house has access to the same powerful monitoring features designed by experts in technology safety specifically tailored for kids!
When it comes to protecting your kids against digital dangers – nothing beats the Bark Phone!
Get yours today to provide 24/7 security that travels wherever your children go.
Click here now for more information about the plans that fit every budget!
Is Bark A Good App?
Bark is incredible with their generous features and their desire to help parents keep their children safe online.
This monitoring app helps parents and children manage screen time, provide limitations to social media sites, and helps children be responsible in a digital world.
One of the things I love most about Bark is there is currently no limit to the number of children or devices you can upload on your account. This makes Bark parental control the PERFECT parenting app for technology-driven families large or small.
Can Bark Block Apps?
I love that Bark understands each child and their technology needs are different.
Because they understand this, parents have the option of deciding which websites and apps are allowed and which apps and websites will be blocked (on both WiFi and cellular data).
You can also decide how long your child can use specific apps and websites for.
I appreciate this feature because I want my children to learn how to manage their time wisely online without me being too restrictive.
Bark App Review: The bottom line…This is an amazing app that has quickly become one of my favorites!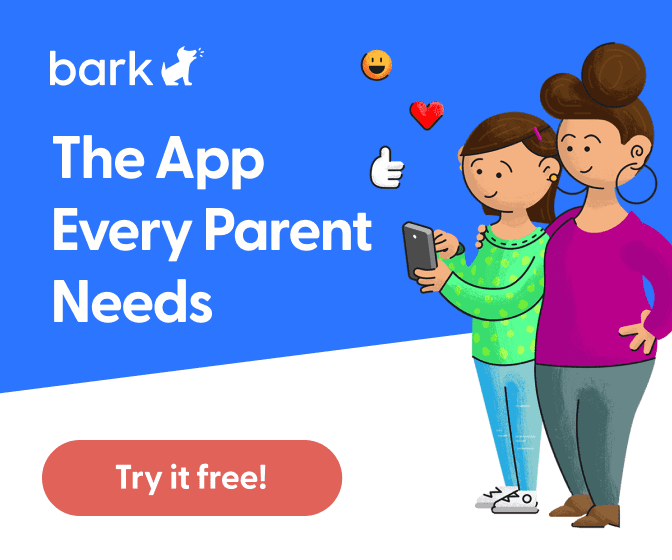 Benefits Of Using A Parental Control App Like Bark
As any parent knows, raising children is a full-time job.
Not only do you have to provide for their physical needs, but you also have to keep them safe from harm.
With the advent of the internet, this task has become even more challenging.
Fortunately, there are now parental control apps like Bark that can help.
Bark monitors your child's online activity and flags any questionable content.
It also allows you to set limits on screen time and filter out inappropriate websites.
As a result, Bark can help you keep your child safe from online predators, cyberbullying, and other dangers.
In addition, Bark can also help you teach your child responsible internet use.
By using Bark, you can give your child the freedom to explore the internet while still keeping them safe.
Reasons Kids Need A Parental Control App
In today's digital world, it's more important than ever for parents to have a way to monitor their children's online activity.
There are a number of reasons why a parental control app can be beneficial for kids.
First, it can help to protect them from inappropriate content.
With so much of the internet being unmoderated, it's all too easy for kids to stumble across things that they're not ready to see.
A parental control app can help to filter out this content, keeping kids safe from harmful or explicit material.
Second, a parental control app can also help to teach kids about responsible internet use.
By setting limits on screen time and monitoring their activity, parents can help their children learn how to use the internet in a healthy and balanced way.
Finally, a parental control app can give parents peace of mind.
Knowing that they can check in on their kids' online activity at any time can help ease worries about what they might be up to when they're not under direct supervision.
For all these reasons, a parental control app is an essential tool for any parent who wants to keep their kids safe in the digital world.
What If My Child Doesn't Like Bark?
If your child doesn't like Bark, there are a few things you can do.
First, have open and honest communication moments with your teenager to make sure they understand why you're using the Bark App.
While some children take to the app right away, others may need some time to warm up to it.
The important thing is to not give up.
Having your teen use the Bark App does not mean you don't trust them.
You're using the Bark App because you care enough about them to protect and teach them responsible technology useage.
Finally, make sure to praise your child when they use the app correctly and encourage them to keep up the good work.
With a little patience and effort, you should be able to help your child develop a love for Bark.
Why Bark Helps Build Trust Between You And Your Child
As a parent, you want to create a strong bond with your child from the very beginning.
This relationship will provide the foundation upon which all future interactions will be built.
One of the simplest, yet most effective, ways to create this bond is through engaging in respectful communication.
This means listening to your child without judgment and responding in a way that shows that you value their thoughts and feelings.
The Bark App will allow your child to experience the world through technology while giving you peace of mind knowing you have an active parental monitoring system sending you alerts with resources to help your child.
What Is Bark Home?
Bark Home brings all of the best Bark features together into one device to help you manage all of the devices in your home.
Moms and dads can use Bark Home to:
Get an overview of all internet activity in the home
See which devices are being used the most
Set limits on screen time for individual devices or the entire home
Filter out inappropriate content on any device in the home
Receive real-time alerts if there is potential
Bark Home is the perfect solution for parents who want to keep their kids safe online without being too intrusive.
You can learn more about how Bark Home works and whether this is something your family needs.
Monitoring Features Of Bark
The Bark App has a number of features that make it helpful for parents and teenagers.
Bark uses an advanced algorithm to actively alert parents of their child's online activity, including if they experience:
Cyberbullying
Sexting
Threats of violence
Signs of depression
Suicidal thoughts and trigger words
Online predators
Adult content
and more.
I am so grateful this program exists to help parents today and I wish this company was around when I was a teen, especially with the experiences I had online.
It's important to remember that Bark does NOT replace the responsibility we hold as parents to help our children, but they make talking to our children (and keeping them safe online) easier by partnering with us!
Do you use the Bark app?
Or do you have any questions about this parenting program?
Leave a comment and let me know!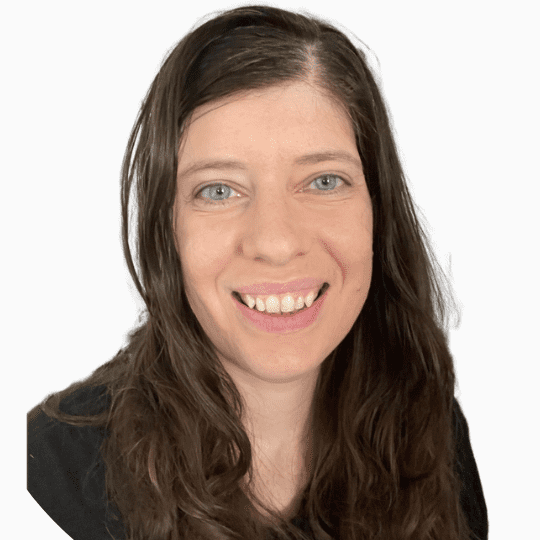 Micah Klug is a wife, homeschooling mother to five children, and author. She teaches time-tested solutions to help parents remember what matters most in life, including strengthening their home, faith, and family relationships. To learn how a child who grew up in an authoritarian home is now creating an environment of peace and joy in her own home visit this page. If you want to contact Micah, send her an email here or email [email protected].