These money-saving tips are perfect for buying cute outfits for school that won't have you going broke. learn how you can save money while shopping for cute back to school clothes. (#3 is my favorite tip).
"I don't like that outfit."
My daughter and I were at our favorite clothing store. She was tearing through the racks like a hungry lion.
She had to find the perfect outfit.
I asked her. "Okay, what about this one?" She gave me a shoulder shrug.
"Oooh, this one is awesome!" My six going on sixteen-year-old little girl held up a shirt shinier than the surface of the sun.
I think I went a little blind.
You see, my daughter is getting ready to go to school for the first time.
Part of me is over-the-moon excited for her with a little fear and trepidation in hopes that I've taught her everything she needs to know about being on her own.
And while today she is only so young (but acts like a teenager), the one thing she's most excited about is shopping for school clothes.
Depending on where you live, I'm sure you're noticing backpacks, pencils, lunch boxes, and other school supplies dotting the aisles of your local store before the previous school year ended.
And while I write this, the time for children to end their summer adventures and return to school is almost here.
Time.com published an article stating in 2015, "American parents (collectively) with kids in kindergarten through 12th grade will shell out $24.9 billion dollars…On average, a family with school-aged kids expects it will spend $630.36 per child. The biggest chunk of parents' overall back-to-school budget goes to clothes, which around 93% of families buy."
WHAT!?!?!?!?!?
I'm not sure about you, but our family WILL NOT be spending over $630 per child per year on clothes.
And truth be told, we will NEVER spend that amount on something they won't remember wearing three days from now.
Yes, children grow faster than weeds and even though it seems like when you buy your child a couple of outfits they turn around and outgrow them.
The best way to save money on school clothes is to be smart about how you shop.
These smart mom-approved money-saving tips will help keep more money in your wallet as you brave the department stores.
This post contains affiliate links at no cost to you. Thank you for your support. If you have any questions, please read my disclosure policy here.
Before you start warming up your printer and go coupon crazy, you will want to do this one thing first.
Sit down with your children and have an honest conversation about how much money each child will receive for clothing.
The key to success in back to school shopping is to include your children as much as possible.
These money-saving tips are easy to do by yourself but the success comes from teaching your children these principles, so they remember and become more financially responsible.
1. MY ABSOLUTELY FAVORITE WAY TO SAVE MONEY ON SCHOOL CLOTHES
One of the things I love most about going clothes shopping with my children is having that intentional time to speak with them.
We cover topics from their favorite video games, friends, and the gospel of Jesus Christ.
You can take advantage of these verses to teach your preteen daughter.
But, once you decide on the stores and the amount of money you want to spend, consider visiting the store's actual website for codes, printable coupons, or other deals so you can plan your trip.
My two favorite secret weapons for saving a TON of money on back-to-school clothes are:
Groupon – I love how easy you can search for specific deals in the area where you live. You can sign-up for a FREE Groupon account HERE and start saving money on school clothes.

Ibotta is an amazing app that is now offering money-back rewards for scanning your recipes. They have a category dedicated to clothing stores. You can also shop online through this app and earn money back from your purchase. To learn more about iBotta and join our AMAZING team, click HERE.
Shopping for clothes online – You can now shop for clothes online in the comfort and convenience of your own home. With so many fashion choices available, it's never been easier to find exactly what you're looking for. Whether you're shopping for basics or something more stylish, online stores offer a wide selection of apparel and accessories to choose from. This is where can find some of the best online stores for clothes.
2. USE THIS TRICK TO SAVE MONEY
I will be the first to admit that there are some incredible deals online, especially with coupon codes.
One trick my family and I use to save money online is by knowing our children's sizes ahead of time.
Knowing this information has saved us so much time!
We know exactly where my daughter's dresses are at her favorite store to what size my kids need at Payless shoes.
Most stores will allow you to return items you order online in case something doesn't fit or wasn't what you were expecting.
If you're looking for more ways to "trick" yourself into saving money, then here are 15 brilliant money saving hacks you need to try.
3. PEOPLE WON'T KNOW YOU SHOPPED HERE
I have found some of the best (and cutest) clothes on the clearance racks for pennies on the dollar.
There was a time when I went shopping with a friend who asked why I would buy something hanging on the clearance rack.
I promptly responded, "no one is going to know. I'm not planning on wearing the tag with the outfit."
Not all clothes on the clearance rack will be cute, but if you shop around and look hard enough, you will find many fun, flirty, and modest outfits that will be perfect for back to school.
You can also request free catalogs to be mailed to your home, so you can plan ahead with your school shopping.
4. THIS IS ONE OF MY FAVORITE PLACES TO SHOP
I love thrift stores!
There are so many benefits of thrifting for your family and depending on the thrift stores in your area, you can easily find several cute clothes to include in your back to school outfits for your children.
One of the best parts of shopping at thrift stores is the creativity needed to leave the store looking like a star.
Which, if your teenager is interested there is a long list of movie stars who choose to shop at thrift stores.
For example, Drew Barrymore in 2010 was reported to wearing a dress she purchased from a thrift store for $25. She wore this dress on the red carpet.
5. HAVE YOU TRIED THIS TRICK WITH YOUR YOUNGER CHILDREN?
I have two sisters who are less than two years apart, and they were always trading and wearing each other's clothing while they grew up.
And I was always happy to hand down my clothes when I outgrew certain outfits.
Talk to your children about the idea of letting the younger children "shop" their older siblings outfits.
The younger kids feel "cool" knowing they're wearing clothes from someone they admire. And your older children clean out their closet and are able to buy a few fun outfits.
No matter how you spend your money, do what you know is financially best for your family. There is wisdom in using coupons, browsing through the clearance rack, and shopping at thrift stores.
Do you have any tips or tricks to save money for your family when buying clothes? Leave a comment down below and let us know.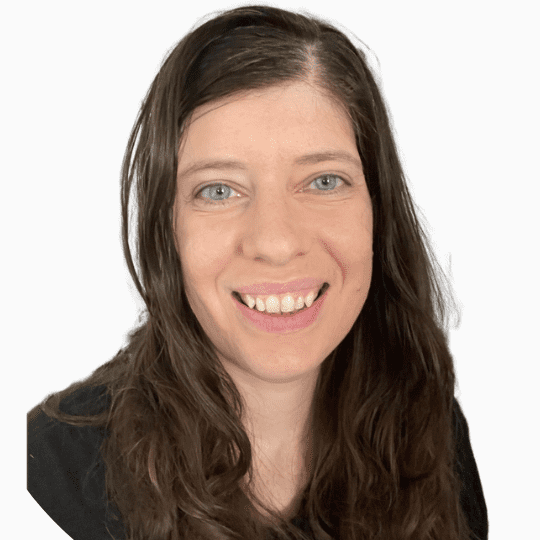 Micah Klug is a wife, homeschooling mother to five children, and author. She teaches time-tested solutions to help parents remember what matters most in life, including strengthening their home, faith, and family relationships. To learn how a child who grew up in an authoritarian home is now creating an environment of peace and joy in her own home visit this page. If you want to contact Micah, send her an email here or email [email protected].