As a new mom, you have enough to worry about without having to figure out what to wear home from the hospital after giving birth. Will you be comfortable? Will you feel like yourself? Here are a few things to consider when choosing your post-birth outfit.
As a mom of 5, I've experienced both C-sections and vaginal births. From one friend to another, comfort NEEDS to be at the top of your list.
I know after nine months of pregnancy, you might be impatient to get out of those maternity clothes and into something that feels more like "you."
But your body is going to experience the fourth trimester, so you need to maintain a level of self care.
And comfort should be your top priority when choosing what to wear home from the hospital after giving birth.
You don't want to deal with anything tight or constricting— and if you're nursing, you'll want clothing that's easy to breastfeed in, too.
With that in mind, here are 10 comfy and chic looks new moms need to consider (from one experienced mom to another) as you choose your post-birth outfit.
What To Wear Home From The Hospital After Giving Birth: 10 Comfy and Chic Looks From A Mom of 5
I research, test, recommend, and select only the best products for my readers.
If you click a link on this site and buy something, we may earn an affiliate commission. Thank you for supporting this small family business.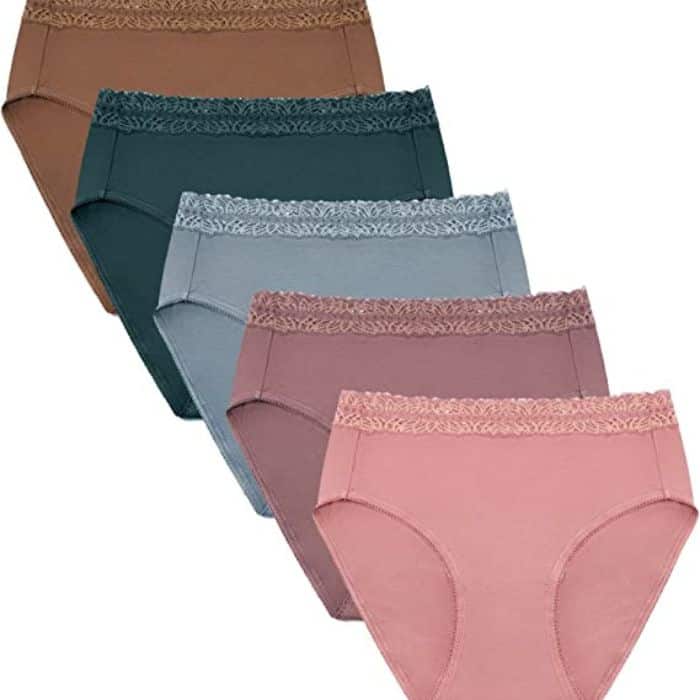 Postpartum underwear
The postpartum period can be a difficult time for any woman. Not only is your body going through major changes, but you are also adjusting to life with a new baby.
One thing that can help make this transition a little bit easier is a good pair of postpartum underwear.
This maternity underwear are designed to provide support and comfort during one of the most delicate times in your life.
They often have wide waistbands that won't bind or pinch, and they often have extra panels to provide additional coverage.
In addition, many postpartum panties are made from breathable fabrics that will keep you cool and comfortable.
So if you're looking for a little bit of extra support during the postpartum period, be sure to invest in a good pair of postpartum underwear.
Nursing Bra
A nursing bra is a must-have for any new mom. Not only does it provide support for your breasts, but it also makes it easy to breastfeed your baby.
Nursing bras come in a variety of styles, so you can choose one that fits your needs.
There are seamless bras that are perfect for everyday wear, sports style nursing bras that offer extra support (I use these and they're my favorite!)
You may want to try a few different styles to see what works best for you. And don't forget to stock up on nursing pads!
These disposable pads absorb leaks and help to keep your clothing dry.
Nursing bras and pads are an essential part of a new mom's wardrobe, so be sure to add them to your list of must-haves.
Slip on shoes
After having a baby, it can be difficult to find the time or energy to take care of yourself.
But there are some simple things you can do to help you feel better and getting dressed each day.
One of them is to make sure you have a comfy pair of slip-on shoes.
You won't need to wear them all the time (especially not around your house).
But when you need to get to your newborn's 1 week check-up or your 6-week OB appointment, these slip-on shoes will be perfect for your healing body.
They will be easy to put on when you're bleary-eyed from lack of sleep and they won't require any bending or stooping that might hurt your postpartum body.
So don't forget to pack a pair of slip-on shoes in your hospital bag for those first few months after baby arrives.
Warm socks or slippers
A new baby is a joyous occasion, but it can also be a time of immense exhaustion.
The late-night feedings, the constant holding and rocking, and the never-ending cycle of diaper changes can take their toll on any new parent.
Thankfully, there are some simple things that you can do to take care of yourself.
One of these ways is a pair of warm socks or slippers.
After a long day (or night) of caring for your baby, there's nothing quite like slipping into a cozy pair of socks or slippers.
It's a small comfort, but it can make a world of difference.
So be sure to pack a pair of socks or slippers in your hospital bag, and maybe even pack an extra pair for your partner too!
Nursing top
After having a baby, many women find that they need a little extra support when it comes to breastfeeding.
Nursing tops are designed to provide easy access for nursing while also offering a bit of extra support.
There are many different styles available, so you can choose one that fits your lifestyle and needs (this one is my favorite).
Nursing tops are a great way to make breastfeeding easier and more comfortable, be sure to check out one of my favorite cozy nursing tops here!
Because heaven knows breastfeeding can take some time for you and your little one to learn what works best for both of you.
Especially when you're learning how to produce more breastmilk for your new baby.
Loose Cardigan
One of the best things you can do for yourself is feel comfortable as you care for and nurse your new baby.
If you're giving birth in the fall or winter, one of the best ways to do that is to invest in a loose cardigan.
Cardigans are great because they can be easily pulled on and off as you nurse your baby.
And I love how you can slip these cozy sweaters on and off easily when you're wearing your baby.
Especially if you find yourself running cold all the time.
Slip one of these sweaters on after you put on your carrier and you're all set (bonus: here are some baby carriers for petite moms and more baby carriers for plus sized women.)
They also provide an extra layer of warmth, which can be helpful if you're nursing in a chilly room or during some of the coldest months of the year.
So if you're looking for a way to make breastfeeding more comfortable, be sure to check out these loose cardigans for your wardrobe.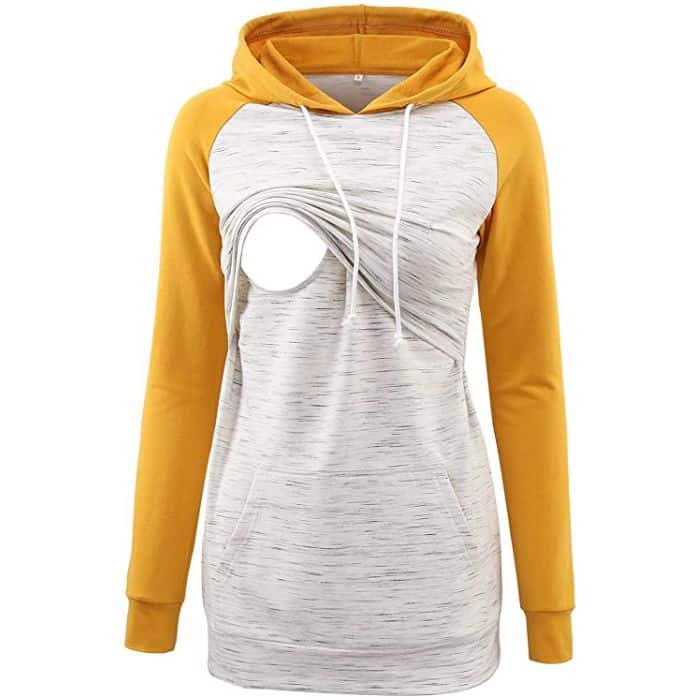 Nursing Hoodies
As a new mom, you have enough to worry about without also having to worry about what you're going to wear.
That's why nursing hoodies are the perfect solution for postpartum fashion.
Not only are they comfortable, but they also offer easy access for nursing.
Whether you're trying to get a little sleep or read these Bible verses about babies while snuggling with your newborn at home, nursing hoodies make it easy to feed your baby without sacrificing style.
And because they come in a variety of colors and designs, you can find a nursing hoodie that fits your personality and wardrobe.
So don't stress about what to wear after baby arrives – nursing hoodies have you covered.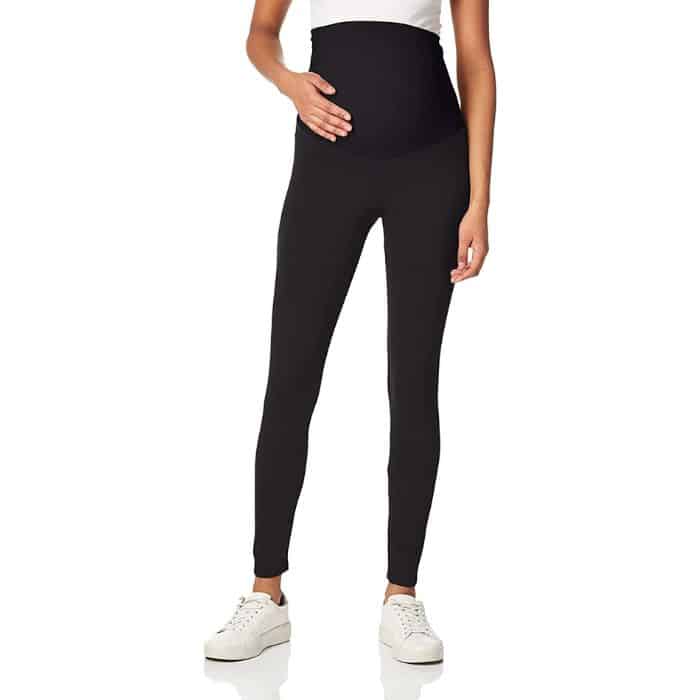 Stretchy Pants or Maternity Leggings
One of the best things about having a baby is that life suddenly becomes a lot more casual.
No more need for dresses and skirts, you can finally break out the comfortable pants!
But what kind of pants are best for a new mom?
Stretchy pants, or leggings, are a great choice for after having a baby.
They're comfortable, easily adjustable as your body changes, and can be dressed up or down.
Plus, you can find pairs with pockets for holding all the extra things you need to carry around these days.
So if you're looking for a stylish and comfortable way to get through your post-baby body, don't wait any longer – check out these stretchy pants or maternity leggings today!
From one mom to another, as a mother of 5 I know how it feels to not have your body.
Don't be in a rush to start working out right away.
Your body needs time to heal.
But when you're ready to do some light workouts, I recommend learning how to fix diastasis recti, which is a post pregnancy body concern for a lot of women.
Maternity Hairbands
After having a baby, many women find that their hair has changed texture and become drier and more brittle.
In addition, hormonal changes can cause hair loss.
All of these factors can make it difficult to style your hair, leading to feelings of frustration and self-consciousness.
Maternity hairbands and hair ties are a great solution for postpartum hair issues.
They are designed to be gentle on the scalp and can help to protect the hair from damage.
In addition, they can help to keep hair out of your face, giving you a polished look that is easy to achieve.
Whether you are dealing with postpartum hair loss or simply want an easy way to tame your new post-baby frizz, maternity hairbands are a great option.
Nursing Scarf
I love my nursing scarf! It's so handy, especially when my family and I are out and about.
The scarf provides privacy while nursing, and was also used as a light blanket on the go for my baby.
I would strongly recommend buying a nursing scarf – they're an essential for any breastfeeding mom!
And they make the best go-to blanket for your sleeping baby, especially if you're looking trying to figure out your little's 1 month old sleep schedule.
Weekend To Go Hospital Bag
Everyone talks about "the hospital bag" and what you need to pack before heading to the hospital to have your baby.
But what about the bag itself? Which bag is best?
There are a few things you'll want to keep in mind when choosing a bag to take with you to the hospital.
First, choose a bag that is large enough to fit everything you need, but not so large that it will be cumbersome to carry.
Second, look for a bag with multiple compartments or pockets to help keep you organized especially for any snacks you bring in your hospital bag.
And finally, choose a bag that is comfortable to carry, whether you're using the handles or wearing it as a backpack.
With these things in mind, the following bags are our top picks for the best hospital bag:
1. The Weekender Bag by Sucipi
2. The Overnight Bag by Vecave
3. The Mominside Leather Diaper Bag by Mominside
You can also check out these budget friendly messenger bags for women.
These are just a few of the many great options available when it comes to choosing a hospital bag.
The One Outfit You Need For Your Newborn
After your stay in the hospital it'll be time to bring your newborn home.
You may be wondering what the best outfit is for your baby to wear home.
As a mom of 5 children the best thing you can do is keep it simple!
Select a onesie or sleeper that is comfortable and easy to put on and take off.
Avoid anything with too many buttons or snaps, as you'll likely be doing a lot of diaper changes in the early days and you don't want to waste time fumbling with clothing.
A cute pair of socks or booties is a nice touch, but not necessary.
And finally, make sure you have a warm blanket for your baby to snuggle up in on the ride home.
With these things in mind, you'll be all set to choose the perfect outfit for your newborn's homecoming.
Consider the Weather
If you're giving birth in the middle of summer, you'll obviously want something different than if you're having your baby in the middle of winter.
In warmer weather, go for something light and airy like a nursing dress or shorts and a nursing top.
If it's cold outside, opt for layers that you can easily take on and off as needed—a loose cardigan over a nursing tank has been my go to outfit for my 5 babies.
Pick Something That Makes You Feel Comfortable
The last thing you want to be doing is fiddling with buttons, undoing zippers, and adding more stress to your life from complicated outfits.
When you pick your going home outfit after birth, make sure it's something that you feel comfortable in.
Whether you're going back to work after maternity leave or you're trying to create a stay at home mom routine that works for you, make sure you feel as best as you can – for you!
That doesn't mean you have to go for the most boring outfit in your closet—just make sure it's something you can easily breastfeed in, and that won't add any extra stress to your post-birth recovery.
After giving birth, it's so important to feel comfortable in whatever you're wearing. Whether you've had a C-section or a vaginal birth, make sure to choose something that will make you feel good.
Share with your friends who are pregnant— they'll appreciate your advice!
And if you're looking for more postpartum tips, be sure to check out my other blog post about the 5 things I wish I had known before giving birth.
Until next time, happy healing!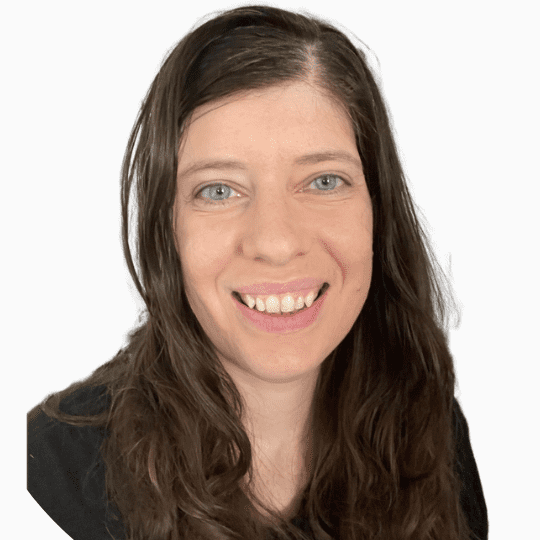 Micah Klug is a wife, homeschooling mother to five children, and author. She teaches time-tested solutions to help parents remember what matters most in life, including strengthening their home, faith, and family relationships. To learn how a child who grew up in an authoritarian home is now creating an environment of peace and joy in her own home visit this page. If you want to contact Micah, send her an email here or email [email protected].