Ponder and pray over these 50 Bible verses about unborn babies as you prepare to welcome your newborn into your home. God has a plan for your child.
Although you can't see your baby yet, God sees and knows your unborn child.
He knows the number of hairs on your child's head, and He has a plan for their life.
Isn't that just thrilling to know?!
And as you wait (im)patiently to meet your little one, take comfort in knowing that God is watching over your baby and that He loves them (and you) more than you can imagine.
50 Heartfelt Bible Verses About Unborn Babies
Especially during the chaos and the emotional instability that pregnancy hormones can cause, we often need these beautiful reminders that every unborn baby is fearfully and wonderfully made by our Heavenly Father.
And here are 50 heartfelt Bible verses about unborn babies to help you pray for your own child and meditate on God's love for your gift from heaven because every life is valuable and worth fighting for.
As a pregnant woman you can turn to these helpful Old and New Testament verses when you need encouragement or are feeling anxious during the remainder of your pregnancy. May they fill you with hope and remind you of God's never-ending love for you and your baby.
Psalm 139:13-14
For you formed my inward parts; you knitted me together in my mother's womb. I praise you, for I am fearfully and wonderfully made. Wonderful are your works; my soul knows it very well.
Jeremiah 1:5
Before I formed you in the womb I knew you, and before you were born I consecrated you; I appointed you a prophet to the nations.
Isaiah 43:1
But now thus says the Lord, he who created you, O Jacob, he who formed you, O Israel: Fear not, for I have redeemed you; I have called you by name, you are mine.
Ephesians 2:10
For we are his workmanship, created in Christ Jesus for good works, which God prepared beforehand, that we should walk in them.
Deuteronomy 7:13
He will love you, and bless you, and multiply you. He will also bless the fruit of your womb and the fruit of your ground, your grain and your wine and your oil, the increase of your herds and the young of your flock, in the land that he swore to your fathers to give you.
Deuteronomy 28:4
Blessed shall be the fruit of your womb and the fruit of your ground and the fruit of your cattle, the increase of your herds and the young of your flock.
Ecclesiastes 11:5
As you do not know the way the spirit comes to the bones in the womb of a woman with child, so you do not know the work of God who makes everything.
Ecclesiastes 12:7
And the dust returns to the earth as it was, and the spirit returns to God who gave it.
Ephesians 4:16
From whom the whole body, joined and held together by every joint with which it is equipped, when each part is working properly, makes the body grow so that it builds itself up in love.
And if your body is feeling queasy and you're spending more time in the bathroom than you want, you need to learn the best foods for morning sickness.
Exodus 23:26
There shall nothing cast their young, nor be barren, in thy land: the number of thy days I will fulfil.
Galatians 1:15-17
But when he who had set me apart before I was born, and who called me by his grace, was pleased to reveal his Son to me, in order that I might preach him among the Gentiles, I did not immediately consult with anyone; nor did I go up to Jerusalem to those who were apostles before me, but I went away into Arabia, and returned again to Damascus.
Galatians 4:6-7
And because you are sons, God has sent the Spirit of his Son into our hearts, crying, "Abba! Father!" So you are no longer a slave, but a son, and if a son, then an heir through God.
Genesis 1:26
Then God said, "Let us make man in our image, after our likeness. And let them have dominion over the fish of the sea and over the birds of the heavens and over the livestock and over all the earth and over every creeping thing that creeps on the earth."
Genesis 1:27
So God created man in his own image, in the image of God he created him; male and female he created them.
Genesis 9:6
Whoever sheds the blood of man, by man shall his blood be shed, for God made man in his own image.
Genesis 25:22-23
The babies jostled each other within her, and she said, "Why is this happening to me?" So she went to inquire of the Lord. The Lord said to her, "Two nations are in your womb, and two peoples from within you will be separated; one people will be stronger than the other, and the older will serve the younger."
Hebrews 11:11-12
By faith Sarah herself received power to conceive, even when she was past the age of childbearing, because she considered him faithful who had promised. Therefore from one man, and him as good as dead, were born descendants as many as the stars of heaven and as many as the innumerable grains of sand by the seashore.
Isaiah 8:18
Behold, I and the children whom the Lord has given me are signs and portents in Israel from the Lord of hosts, who dwells on Mount Zion.
Isaiah 44:2
This is what the Lord says—he who made you, who formed you in the womb, and who will help you: Do not be afraid, O Jacob, my servant, Jesse's offspring, whom I have chosen.
Isaiah 49:1
Listen to me, O coastlands, and give attention, you peoples from afar. The Lord called me from the womb, from the body of my mother he made mention of my name.
Isaiah 49:5
And now the Lord says, he who formed me from the womb to be his servant, to bring Jacob back to him; and that Israel might be gathered to him—for I am honored in the eyes of the Lord, and my God has become my strength—
Isaiah 54:13
All your children shall be taught by the Lord, and great shall be the peace of your children.
Isaiah 59:14
And justice is turned back, and righteousness stands far away; for truth has stumble in the public square, and uprightness cannot enter. Truth is lacking, and he who departs from evil makes himself a prey. The Lord saw it, and it displeased him that there was no justice.
James 1:17-18
Every good gift and every perfect gift is from above, coming down from the Father of lights with whom there is no variation or shadow due to change. Of his own will he brought us forth by the word of truth, that we should be a kind of first fruits of his creatures.
Jeremiah 20:17
Because he did not kill me from the womb, so my mother would have been my grave, and her womb forever great.
Jeremiah 29:11
For I know the plans I have for you, declares the Lord, plans for welfare and not for evil, to give you a future and a hope.
Job 1:21
And he said, "Naked I came from my mother's womb, and naked shall I return. The Lord gave, and the Lord has taken away; blessed be the name of the Lord."
Job 10:10-12
You clothed me with skin and flesh, and knit me together with bones and sinews. You have granted me life and steadfast love, and your care has preserved my spirit. Yet these things you hid in your heart; I know that this was your purpose. When I was in my mother's womb, you knew me, and before I was born you set me apart.
Job 10:19
If only I had never come into being, or had been carried straight from the womb to the grave!
RELATED: From savory to sweet and even reader's favorites, here are 30 snacks for your hospital bag that new moms need to help curve their cravings.
Job 31:15
Did not he who made me in the womb make him? And did not one fashion us in the womb?
Judges 13:24
But the woman gave birth to a boy and named him Samson. And the child grew, and the Lord blessed him.
Luke 1:15
For he will be great before the Lord. And he must not drink wine or strong drink, and he will be filled with the Holy Spirit, even from his mother's womb.
Luke 1:41
And when Elizabeth heard the greeting of Mary, the baby leaped in her womb. And Elizabeth was filled with the Holy Spirit.
RELATED: This stay at home mom routine and schedule can help you determine the schedule that works best for YOU! Let's schedule and organize your day.
Luke 2:40
And the child grew and became strong, filled with wisdom. And the favor of God was upon him.
Luke 18:15-16
Now they were bringing even infants to him that he might touch them. And when the disciples saw it, they rebuked them. But Jesus called them to him, saying, "Let the children come to me, and do not hinder them, for to such belongs the kingdom of God."
Matthew 19:14-15
But Jesus said, "Let the little children come to me and do not hinder them, for to such belongs the kingdom of heaven." And he laid his hands on them and went away.
Proverbs 22:6
Train up a child in the way he should go; even when he is old he will not depart from it.
Psalm 22:9
But you are he who took me from the womb; you made me trust you at my mother's breasts. On you was I cast from my birth, and from my mother's womb you have been my God.
Psalm 71:6
Upon you I have leaned from before my birth; you are he who took me from my mother's womb. My praise is continually of you.
RELATED: Here are 50 heartwarming stay at home mom quotes that will give you the inspiration and encouragement you need for your day.
Psalm 100:3
Know that the Lord, he is God! It is he who made us, and we are his; we are his people, and the sheep of his pasture.
Psalm 113:9
He gives the barren woman a home, making her the joyous mother of children. Praise the Lord!
Psalm 127:3-5
Behold, children are a heritage from the Lord, the fruit of the womb a reward. Like arrows in the hand of a warrior are the children of one's youth. Blessed is the man who fills his quiver with them! He shall not be put to shame when he speaks with his enemies in the gate.
Psalm 51:5
Behold, I was brought forth in iniquity, and in sin did my mother conceive me.
RELATED: Here are 10 comfy and stylish outfit ideas from a mom of 5. This is what you really need to wear home from the hospital after you give birth.
Psalm 144:12
That our sons in their youth may be like plants full grown, our daughters like corner pillars cut for the structure of a palace; that our garners may be full, providing all kinds of produce; that our sheep may bring forth thousands and ten thousands in our fields;
Psalm 128:3
Your wife will be like a fruitful vine within your house; your children will be like olive shoots around your table. Behold, thus shall the man be blessed who fears the Lord.
Psalm 139:16
Your eyes saw my unformed substance; in your book were written, every one of them, the days that were formed for me, when as yet there was none of them.
How precious to me are your thoughts, O God! How vast is the sum of them! If I would count them, they are more than the sand. I awake, and I am still with you.
Romans 9:11
Though they were not yet born and had done nothing either good or bad—in order that God's purpose of election might continue, not because of works but because of him who calls— she was told, "The older will serve the younger."
1 Samuel 1:27
For this child I prayed, and the Lord has granted me my petition that I made to him. Therefore I have lent him to the Lord. As long as he lives, he is lent to the Lord." And he worshiped the Lord there.
RELATED: This free lesson discusses 32 characteristics of a good mother in the Bible. We dive deep into why the Lord needs good women on his errand.
1 Samuel 2:26
And the child Samuel grew in the presence of the Lord.
1 Timothy 2:14
And Adam was not deceived, but the woman was deceived and became a transgressor. Yet she will be saved through childbearing—if they continue in faith and love and holiness, with self-control.
2 Samuel 12:23
But now he is dead. Why should I fast? Can I bring him back again? I shall go to him, but he will not return to me.
These Bible verses about unborn babies show us that God clearly values human life, even before birth. He knows us intimately even before we take our first breath.
As mothers and fathers unified in our marriage, we are called to protect and nurture these precious gifts from God.
God knows us even before we are born. He has a plan for our lives, and He loves us unconditionally.
As parents, we are called to raise our children according to His Word so that they may grow up to be faithful servants of God.
We can trust that God will give us wisdom as we parent our children, and we can rest assured that He is with us every step of the way.
Intimate Prayers You Can Pray for Your Unborn Baby
Heavenly Father, I praise You that You are the giver of life. Thank You for the precious gift of my baby. I pray that You would protect my baby and give him/her a healthy start in life. Please watch over us during this pregnancy and delivery, and give us wisdom for a smooth and safe delivery. I pray that my baby would be born into a life of love, joy, peace, and Christ-likeness. In the name of Jesus Christ, Amen.
Lord Jesus Christ, I thank You that You have chosen me to be the mother/father of this child. I praise You that You are sovereign over all things and that Your plan for my baby is perfect. Please give me strength, wisdom, and courage as I raise this child according to Your will. I pray that my child would grow up to know, love, and serve You all the days of his/her life. In Jesus' name, Amen.
Share this blog post with a friend who needs encouragement as they journey through parenthood.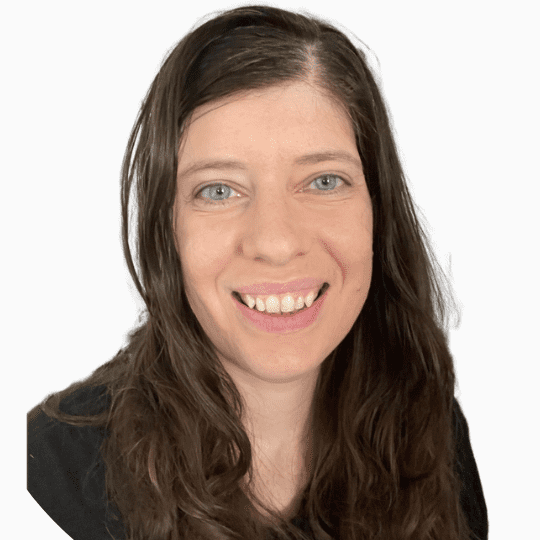 Micah Klug is a wife, homeschooling mother to five children, and author. She teaches time-tested solutions to help parents remember what matters most in life, including strengthening their home, faith, and family relationships. To learn how a child who grew up in an authoritarian home is now creating an environment of peace and joy in her own home visit this page. If you want to contact Micah, send her an email here or email [email protected].