Preparing for a pregnancy can become overwhelming. This list of questions for pregnant couples will help eliminate pregnancy overwhelm by creating an actionable plan to help you succeed as a husband and wife team.
Congratulations on your pregnancy!
This is such an exciting time for you and your growing family as you welcome your new baby into the world.
Our growing family is getting ready to welcome baby #4 into our home, and each pregnancy has proven to be an exciting adventure.
If you feel a little overwhelm from finding out you're pregnant, that's okay. It's completely normal to feel this way. There is so much that will be changing in your life.
This is why you and your spouse need each other more than before. Your life is changing and his life will be changing as well. Both of you will be taking on new roles and it's important to strengthen your relationship as often as you can.
This post is split into different sections depending on if this is your first pregnancy, or your third, fourth, fifth, etc. pregnancy. Each baby coming into your family brings on new opportunities and sometimes new challenges. And it's important to do all you can to be prepared.
Questions for Pregnant Couples to Discuss
For Your First Pregnancy
If this is your first pregnancy then life is going to change drastically for you and your spouse. Here is a list of questions you'll want to take time to discuss together.
How will you two continue dating in your marriage after the baby is born?
If your wife works, will she be staying home full time?
If you're dependent on your wife's income, how long can you afford to have her out of work to care for your newborn?
What plan do you have in place to help her stay home full-time (if this is a goal you both have)?
Who do you want in the birthing room?
Do you want your family at the hospital after the baby is born?
Who do you want staying with you the first week after the baby is born to help care for mom and baby while she recovers?
Which family members have offered to buy specific baby items?
What are your plans for cooking and cleaning after the baby is born? Are you planning on making freezer meals to save money?
When will you two talk (times each day) so you can both communicate with each other your needs and ask for help?
RELATED: Here are 10 comfy and stylish outfit ideas from a mom of 5. This is what you really need to wear home from the hospital after you give birth.
For Your Second, Third, Fourth, etc. Pregnancy
There are several questions from the first pregnancy list that can easily come into this section. I hope you take the time to read through them (if you haven't done so already).
This section, questions for pregnant couples for your second, third plus pregnancy focuses more on the family dynamics, especially with siblings.
What is the age difference between your children? How will this impact their relationship with each other?
Will your children be sharing a room together? If so, starting at what age?
What items from your first baby can you reuse?
What new items will you have to purchase?
Do you have family nearby to come help watch your children while you deliver your new baby?
How will you include your current children to welcome (and be excited) about their new baby brother or sister?
What responsibilities will you be giving your children to help with the new baby? (For example, your 9-year-old daughter might be asked to keep the diaper station stocked with diapers and wipes.)
How will this new baby change your family's current schedule? And how can each family member help with these new adjustments?
How would you like to introduce the new baby to their siblings?
What is your plan for helping your oldest children feel loved when the new baby is getting more attention? How will you continue to express and share your love and time with your other children?
A family unit is more than a mother or a father. In order for a successful family to work, you need to involve everyone and ask for help.
When you reach out to extended family and look to your spouse for help, you'll be well on your way to being prepared to welcome your new baby into the home.
RELATED: From savory to sweet and even reader's favorites, here are 30 snacks for your hospital bag that new moms need to help curve their cravings.
There will be moments when you're tired and feel overwhelmed. Although these aren't my favorite moments of motherhood, these are the moments you need to let others help serve you.
It's okay to ask your spouse to watch the children so you can take a nap, and it's perfectly okay to let Grandpa take your son for some ice cream (even though you might be worried about the sugar the grandparents will be giving to your kids).
In the meantime, I would love to know how you prepare for the birth of your children and the new dynamic changes occurring in your family? What advice do you have that has made a lasting impression on your family unit?
RELATED: Ponder and pray over these 50 Bible verses about unborn babies as you prepare to welcome your newborn into your home. God has a plan for them
Share in the comments below! I can't wait to read them.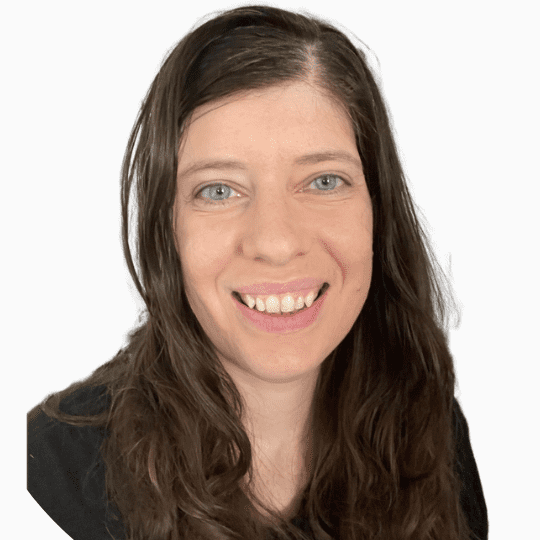 Micah Klug is a wife, homeschooling mother to five children, and author. She teaches time-tested solutions to help parents remember what matters most in life, including strengthening their home, faith, and family relationships. To learn how a child who grew up in an authoritarian home is now creating an environment of peace and joy in her own home visit this page. If you want to contact Micah, send her an email here or email [email protected].