This free Cricut project I Love You card is perfect for beginners. Create a beautiful card within minutes.
This post contains affiliate links at no cost to you. Thank you for your support. You can find my disclosure policy HERE.
I came across a beautiful quote about the importance of expressing love within our marriage that I want to share with you today.
"Express gratitude for what your spouse does for you. Express that love and gratitude often. That will make life far richer and more pleasant and purposeful. Don't withhold those natural expressions of love. And it works a lot better if you are holding her close while you tell her."
-Elder Richard G. Scott
This melted my heart!
We know we love our spouses, but do we forget to remind and show them our love?
I know you work hard in your family from the housework to caring for the homefront. These acts of service, in many instances, are an act of love.
Yet, sometimes our spouses need to our attention and our personal reminders as well.
This is why I love the "I love you" card. This simple gesture and reminder to our spouses can easily be made within minutes.
I'm going to show you step-by-step how you can create this beautiful card within the Cricut Design Space, which will help you as you continue to learn this program.
Are you ready? (I'm so excited for you!)
Free Cricut Project I Love You Card
Supplies Needed:
Instructions:
Set aside your 4.5 x 6.6.5-inch decorative cardstock postcard and place your "I love you" cardstock on the Cricut mat.
(The Mint to be Fab collection has the "Love" card, which I found to be simply darling! As a bonus, by selecting the postcard size it's one less cut you have to make on your Cricut machine.)
Log into Cricut Design and do a search for "heart" and select the "free" option.
Select the image and click, "insert image."
You'll want to decide how long you want your "I love you" to be. I selected 2.5 inches in length and 5 inches in width. I found this to be the ideal size for the postcard cardstock we will be using for this craft.
Once you have your "I love you" measured to your desired length, place your cardstock on the 12×12 mat and select print.
Follow the Cricut instructions for printing and remove the "I love you" piece after the printing is completed.
You'll want to cut 2 pieces of dark pink tulle and fold them together so they measure 1-inch in height. You can either tie or glue the tulle to the back. (It's completely personal preference and whatever is easiest for you).
Repeat with the single piece of white tulle, measuring 1/2-inch. Lay on top of the dark pink tulle and secure in the back.
Glue the "I love you" card in the middle of the tulle and wait until your new creation has dried before surprising your sweetheart!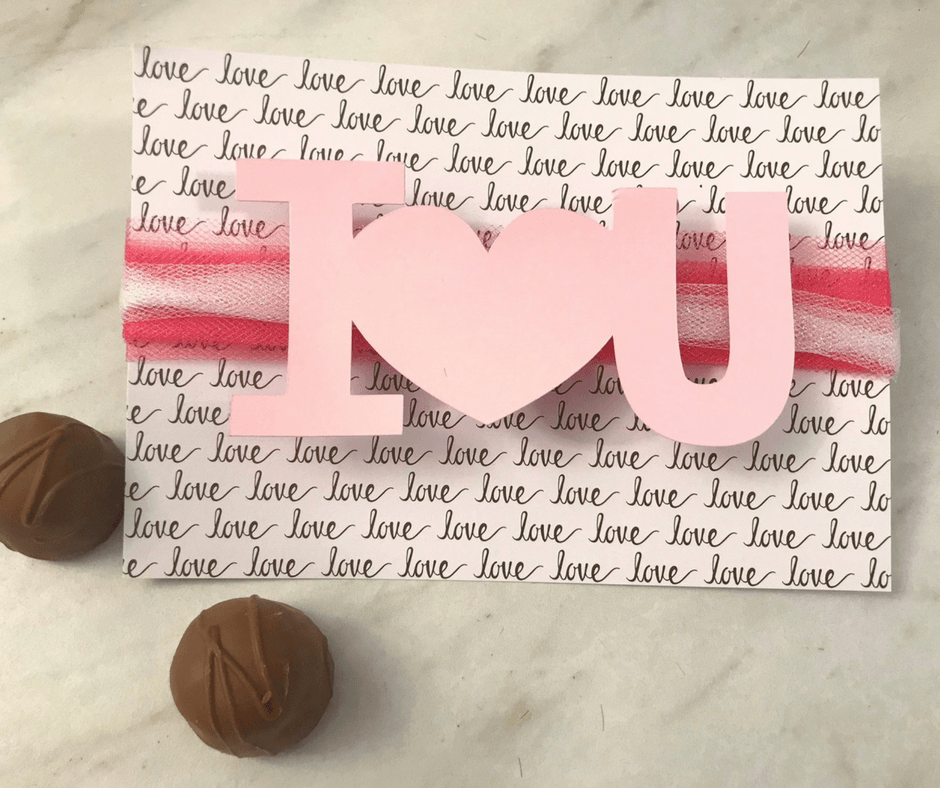 I know life is busy. This is one of the many reasons I love the Cricut Maker. You can create beautiful crafts, decor, and memories for your family within minutes during nap time or while your little ones are occupied with a movie.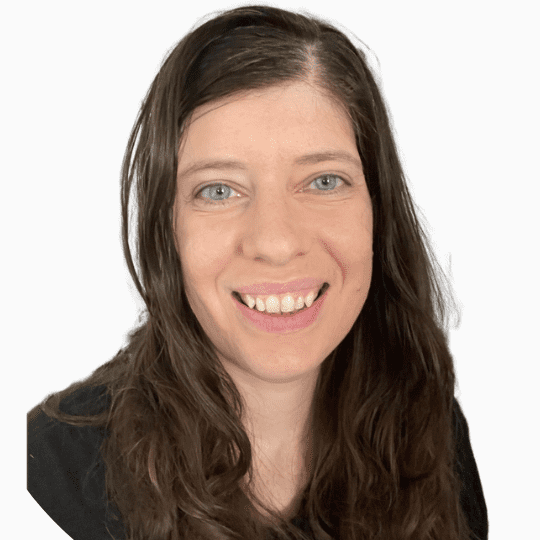 Micah Klug is a wife, homeschooling mother to five children, and author. She teaches time-tested solutions to help parents remember what matters most in life, including strengthening their home, faith, and family relationships. To learn how a child who grew up in an authoritarian home is now creating an environment of peace and joy in her own home visit this page. If you want to contact Micah, send her an email here or email [email protected].