Looking for elegant décor without breaking the bank? You're going to love this DIY picture frame for your home. This 3-D frame will give your home décor just what you're looking for (and the best part is the frame costs less than $5 to DIY). You can make this frame by hand or grab the SVG file for your Cricut Maker right now.
My husband and I came across an idea we wanted to create for our boy's bedroom. When we looked into the price I'm not sure who had the bigger heart attack – him or me.
With a house full of small children the easiest choice we could have made would have been to pay for the decor or not make the purchase at all. But, at the same time, we want to create a beautiful home for our children where their personality shines through.
So my husband designed the decor and made the frame, and we want to share how we did everything (and for so cheaply) with you!
This post contains affiliate links at no cost to you. Thank you for your support. If you have any questions, please read my disclosure policy here.
One of the biggest things I love about this 3-D picture frame is how everything inside the frame just pops right out at you. This diy frame is going to be perfect for your next project, whether you're wanting to put a string of photos in the center, an animal print like my husband and I did, or something completely unique.
DIY 3-D Picture Frame (For Under $5)
Supplies Needed for the Picture Frame
1 – 32″ by 40″ 4-ply matboard. (For this project I purchased the matboard at Hobby Lobby in store and took advantage of their 40% off coupon.
Measurements for the Picture Frame
There are two ways you can make this 3-D frame. If you have a Cricut Maker and the knife blade, you can grab the SVG file in our Shop here. The second way is to use a box cutter and hand-cut the frame with the measurements I'll be giving you.
The measurements and how many pieces you'll need for one frame include:
1 – 11″ by 15.5″ (this is the back of your frame and supporting base).
2 – 11-inches length and 30mm height
2 – 15.5-inches length and 30 mm height
2 – 11-inches length and 10 mm height
2 – 15.5-inches length and 10 mm height
You'll have 9 pieces total in order to make this frame. The reason why there are more strips in the photo above than needed was for peace of mind in case an error was made on our part.
For you and the frame you'll be making, you'll only need 9 pieces total.
Assembly Instructions for your Custom Picture Frame
Once all of your pieces are cut and ready, lay the base of the frame (11″ by 15.5″) on a hard table.
If you're a busy momma (like myself), this project is best done during nap time or in the evenings. The last thing I want you experiencing is the crazy anxiety of having toddlers bump the table while you try to glue this frame together.
Start with gluing the 11-inch by 30 mm and 15.5-inch by 30 mm strips to the frame first. Make sure the krazy glue is secure and dry before moving onto each piece.
Once these four pieces are secure and dry, glue the tops of these pieces to the 10-mm strips (4 total) to create a 3-dimensional effect.
You'll want to wait a few minutes to make sure the glue is dry before flipping the frame over to glue the frame hook to the back of your picture frame.
Once everything is assembled and glued together, you'll be ready to go and add whatever picture or decor you'd like to your new custom frame.
If you're wanting to make one 3-D picture frame then having 1 matboard will be plenty for your project. If you're wanting to make the "Wild & Free" bedroom decor (you can access the tutorial HERE), then you will need 2 matboards to complete three frames.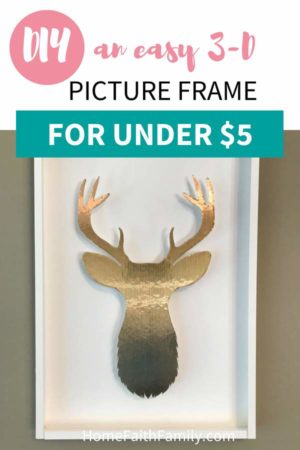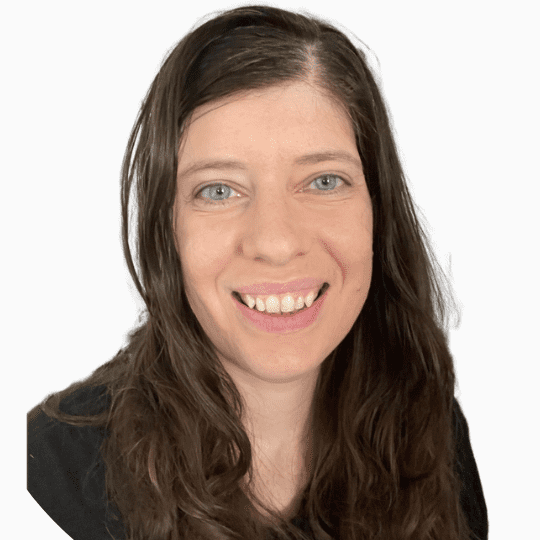 Micah Klug is a wife, homeschooling mother to five children, and author. She teaches time-tested solutions to help parents remember what matters most in life, including strengthening their home, faith, and family relationships. To learn how a child who grew up in an authoritarian home is now creating an environment of peace and joy in her own home visit this page. If you want to contact Micah, send her an email here or email [email protected].