These easy Halloween treats are budget friendly and will help you save money. DIY 3 Halloween treats for kids (young and old) that you simply cannot live without. The best part is one treat costs less than 25 cents! Toddler-friendly and mom approved.
Do you remember your favorite candy on Halloween night as a kid?
Maybe you are a chocolate fan. Heaven knows we throw aside our tootsie rolls, suckers, and we dive into our bag as we count all the chocolate bars.
Or maybe you loved those themed Halloween treats like the vampire teeth suckers.
Whatever your favorite candy was, now you have the opportunity to make fun, festive, easy Halloween treats for kids!
This post contains affiliate links at no cost to you. Disclosure policy.
I know it's easy, and frankly a little tempting, to go buy a bag of candy from your grocery store, dump it all in a big bowl with little smiling cartoon pumpkins.
But, if you want to rock this Halloween, then you're definitely going to want to check out these three treats you can easily make.
(In fact, they're so easy to make that I did them with my three toddlers, and we all survived with smiles on our faces!)
Spooktastic Halloween Treats You Can't Live Without
Spooktastic Halloween Ghosts Tutorial
The Halloween ghosts are my favorite treat from this list, and I'll tell you why.
One, they are super fun and so cute!
Two, they only cost 20 cents to make per ghost! Crazy!
Supplies Needed:
White tissue
Lollipops – the bigger the better your ghost will turn out.
Ribbon – black, purple, green, or orange for Halloween colors. Cut between 8 – 10 inches in length
Black permanent marker
You'll first want to lay on a flat surface (such as a table) at least two sheets of tissue paper. I strongly encourage more of a larger square, rather than smaller in size.
Place your wrapped lollipop in the center of the tissue.
Close the tissue so the lollipop is covered.
Hold on tight so the tissue paper doesn't fly everywhere! (It's already starting to look like a cute ghost!)
Use a pre-cut ribbon, about 8 – 10 inches in length, and tie a little bow around the base of the lollipop.
Now the fun part; you get to draw on the eyes!
Ta-da! You can place your spooktastic Halloween ghosts in a candy bowl, stand them upright in a short cup, or find another fun and festive way to decorate them!

So, how do these treats equal to 20 cents? When you purchase your supplies from the Dollar Tree, the suckers (there were 20 in the pack I purchased), the ribbon, tissue, and the black permanent marker, you come to a total of $4.
$4 divided by 20 ghosts equals 20 cents per ghost!
Spooktastic Halloween Monster's Brew
This easy Halloween treat for kids is so fun! It's called Monster's Brew.
You take plastic cups, stuff them with candy, wrap them in a Halloween color napkin, put googly eyes on them, and tie them with a cute ribbon.
The total cost for this fun craft is only 83 cents per cup with a total of 6 cups to brighten someone's day.
Supplies Needed:
Candy of your choice
Cups (I recommend using "goblet" looking cups for a more fun "Monster Brew" effect).
Ribbon – cut 8 – 10 inches.
Napkins, preferably black or another Halloween color.
Googly Eyes
Lay the cups on a flat surface, such as your table or the counter. (With small children, I don't recommend the floor – candy will disappear).
Fill each of the cups with as much candy as you possibly can (without breaking the plastic cups).
Drape a napkin (I prefer Halloween colors, such as black, green, purple, or orange) over your cup and tie a ribbon around the base of the cup.
Do this for all six cups.
If you want to make the ribbons decorative with the bouncy ends (such as above), I strongly recommend you do this BEFORE you tie the ribbon onto the cups.
Get out the googly eyes and have fun coordinating your colors!
Add the googly eyes to the Monster's Brew!
The fun thing about this Halloween craft is that you can't go wrong with the googly eyes. They are so fun and you can be as creative as you want with them!
So, how do these treats equal 83 cents? All the supplies for this project costs, $5 (the candy, cups, ribbon, napkins, and googly eyes).
With $5 and only 6 Monster's Brew cups made, this comes to a total of 83 cents for each cup!
Spooktastic Halloween Popcorn Pumpkins
Our last, but certainly not our least Halloween treat is the popcorn pumpkins!
This project is especially fun if you have a small gathering, or if you're looking for a more kid-friendly, hands on kind of craft that doesn't require as much help or supervision.
These fun treats cost $1.50 per bag to make.
Supplies Needed:
Popcorn
Sandwich baggies with the flap (NOT the sealable).
Permanent marker
The first thing you'll want to do is pop your popcorn (there will be 3 bags to pop from the box at the Dollar Tree), open the bag and set it aside so the popcorn can cool.
Please be careful and take caution as you open the bag of popcorn and touch anything that's hot. Be smart and be safe.
While your popcorn is cooling down (try not to snack on it), decorate the sandwich bags with cute pumpkin style faces (or other Halloween themed faces).
Fill your bag with popcorn and seal tightly by securing the fold of the bag.
With the 3 supplies, you'll need for this item: the box of popcorn, the marker, and the sandwich bags, each big bag of popcorn will fill two sandwich bags full of delicious yummy goodness.
Bringing this Halloween craft treat to $1.50 per bag of popcorn.

Now, if you decide that you love all three Halloween treats for your kids and you can't just pick one, please note there are a few things on this list that you only have to purchase once; such as the ribbon and the permanent marker.
No matter which of these three you choose to do, I hope you have a fun and safe Halloween this year.
Let us know in the comments below what your favorite Halloween treat is!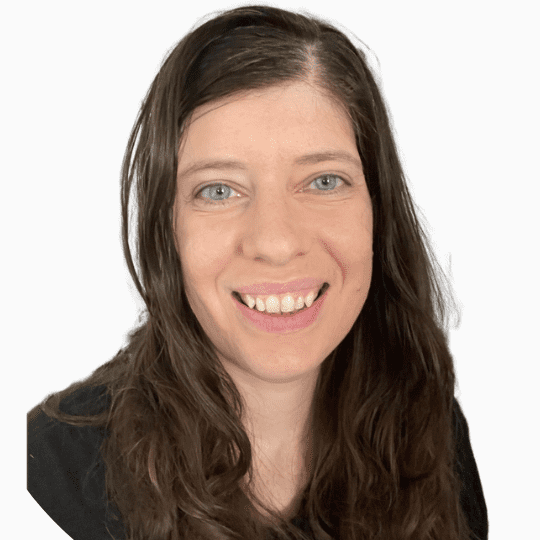 Micah Klug is a wife, homeschooling mother to five children, and author. She teaches time-tested solutions to help parents remember what matters most in life, including strengthening their home, faith, and family relationships. To learn how a child who grew up in an authoritarian home is now creating an environment of peace and joy in her own home visit this page. If you want to contact Micah, send her an email here or email [email protected].