Christmas unlocks a new parenting level in all of us, especially when our children need their Elf on the Shelf in their lives.
You might even be tempted to recruit their elf to help you make some changes around the house.
Like decluttering and donating some of the old toys your kids have laying around.
And with the holiday season quickly approaching, it's a good time to encourage our children to think about giving to others.
So why not put that elf to work and have them deliver a personal note to encourage your child to donate a toy?
In this post, we'll provide some creative, funny, and heartwarming Elf on the Shelf Toy Donation Letter ideas that will inspire your child to give to others.
5 Free Elf on the Shelf Toy Donation Letter Ideas
Here's a great way to teach your child about the spirit of giving and bringing Christmas magic to life for another little boy or girl.
Just use your favorite email address and send all of these free downloads straight to your inbox.
You'll be able to print out one (or all of them – I'm not judging how many toys you want your kids to purge) from your phone or desktop.
And don't forget to sign your elf's name at the bottom of your child's letter.
Whether this is your first time using the Elf on the Shelf or you're a seasoned pro, these donation letter ideas will help make this holiday season even more special.
These letters are for personal use only, and if you know a friend who's desperate for elf on the shelf ideas, send them this post.
Idea 1: Fun Tradition For First Year Donation
"Hey Kid!
I know you've been counting down the days until Santa comes down from the North Pole, but this time I need your help!
You've been great this year, and I think it's time we spread a little joy to kids who don't have anything of their own.
Let's pack up a few of the toys and books you don't use anymore, and let Santa know you're ready to donate them.
I'll even take them to the big guy myself!"
One of the fun things about using this personalized letter is you can use it right after your elf on the shelf's arrival letter.
Simply print this letter and place it next to one of the $1 Christmas books or hot cocoa cup as an incentive to encourage them to gather the toys and books they don't use anymore.
Idea 2: Heartwarming Elf on the Shelf Donation Letter
"My Dear Friend, as your Elf on the Shelf, I'm here to encourage you to do something wonderful this holiday season.
There are many children who aren't as fortunate as you, and you can help!
Let's work together to find some gently used toys to donate to those in need.
It'll make you feel so good to give to others.
Just leave the toys or books you want to donate under the Christmas tree and I'll take them to Santa Claus."
Your adorable elf can surprise your child with a fun Christmas movie night with their favorite holiday movie and a special treat for participating in this act of kindness.
Idea 3: Fun Christmas Tradition For Old Toys
"Ho ho ho! It's your Elf on the Shelf, and I've brought a special mission for you today.
You've been so kind and thoughtful all year, and I know you'll want to spread that kindness to others.
Let's clean up your room and pick out some toys to donate to kids who don't have any.
We need to make room for all the new toys coming your way!
You'll make Santa proud, which is a big deal, and I'll even leave a candy cane as a special reward!
I'll be by December 1st or the next morning to pick up your toys.
In fact, you pick the day of December and I'll donate them."
This letter is a simple way to show that it's okay to let go of old toys and make room for new ones, even if you don't know what date to pick.
The important thing is making the decision to give back.
Idea 4: Share Christmas Magic With Others
"Hello there, it's your Elf coming to you with a special request.
I know you've been working hard all year to be good for Santa's visit on Christmas eve, but there are some toys you've grown out of that other kids might love.
Let's take advantage of your good fortune and give back to those who need it.
I'll talk to Santa and make sure he leaves you a few candy canes as a thank you for sharing with others the magic of Christmas."
Your kids' expectations of Christmas are high, especially if you had your elf play tricks and leave treats last year.
As a parent playing elf, you know what it feels like to be overwhelmed with all the to-dos.
And you also know how happy your heart feels when special notes are left for you, or how a handful of fun activities with family make the best holiday memories.
Just imagine your child sharing those same happy feelings with someone their own age.
How much fun would it be for your child to select some of the toys they outgrew to donate and think about the joy on another kid's face when they receive it?
It's almost as much fun as seeing Santa fly across the sky!
Idea 5: Send Santa Last Years Toys
"Happy Christmas, it's your favorite Elf again, and I've got a fun way we can spread some Christmas happiness to others!
Let's work together to find the craziest and silliest toys you have and donate them to other children this year!
Who knows?!
It might just give you bonus points on Santa's nice list for your good behavior this year.
Plus, you'll get to see your toy be enjoyed by someone new."
You can grab this free download and make this Elf on the Shelf tradition part of your Christmas every year.
How To Use This Free Printable Elf on the Shelf Letter
Oh, the Elf on the Shelf.
Love it or hate it, this little elf's return has become a staple of the holiday season.
But what happens when your own elf is feeling uninspired or your little guy and gal aren't feeling that Christmas season magic?
That's where these free printable letters comes in.
It's more than just a note from your fun elf to encourage them to think of others.
You're creating a fun scene of memories and inviting your child to spark their imagination and make them believe in the magic of the holiday season by giving to others.
You could simply print these little notes and leave the letter in a new location for your child to find.
Or you can get creative with your mischievous little elf and add "Toy Donation Day" to your family's advent calendar!
Maybe your new elf wants to leave a trail of candy canes leading to the printed page or perhaps they want to tie a ribbon around the page and place it inside a stocking.
The possibilities are endless and your children will have a lot of fun with whatever great idea you decide.
So, dust off your elf and get ready to make some memories with this free printable letter.
Get Your Kids To Help You Declutter Before Christmas Day
Let's face it, parents.
As fun as the holiday season is, it can also be a stressful clutter-filled mess until next year.
With all the decorations, presents, and delicious treats, it's no wonder our homes can start resembling a crowded department store.
But there's a perfect way to declutter and involve the kids in the process – cue your easy elf on the shelf idea that will give all your friends mom envy this season!
This little holiday hack can become your secret weapon in getting your kids excited about cleaning up and organizing.
Simply have your elf leave daily notes or challenges for your little ones that involve tidying up certain areas of the house or donating items they no longer use.
Plus, with the festive and mischievous nature of the elf, cleaning up can even become a fun game for the whole family.
Tips For Donating Toys Without Your Kids Seeing
As a parent, there are few things more nerve-wracking than trying to sneakily donate old toys without your kids noticing.
After all, kids have a sixth sense for when their beloved toys aren't in their designated spots, or they decide they want them back.
So how can you donate your kids old toys and books without getting caught?
Here are some creative ways to get the job done:
This is the simplest option, as you can easily sort through and pack up toys without any prying eyes.
But what if you homeschool your children or feel as if they're attached at your hip?
Place a carboard box in the trunk of your car and gradually fill it up over time.
When the box is full, simply take a trip to the donation center.
Using a cardboard box (you can pick up some for $1 or use an old diaper box) makes it easier to conceal the items and discretely drop them off.
If your child wants to help you donate their own toys and books, then encourage them to pick out items they no longer play with or read.
Teaching your kids the joy of giving is an important lesson that they can learn at any age.
Sacrifice and giving something you love changes you.
And toy donations are a fantastic way to give back during the holiday season.
So why not use your Elf on the Shelf to encourage your child to donate?
Using one of their favorite memories this time of year can make it even more special.
I hope these fun ideas have inspired you and your child to spread some holiday cheer this year.
Remember, every little bit counts, and a small act of generosity can make a big difference in the lives of those in need.
Don't forget to grab more of your favorite Christmas Elf on the Shelf Printables Kit Today: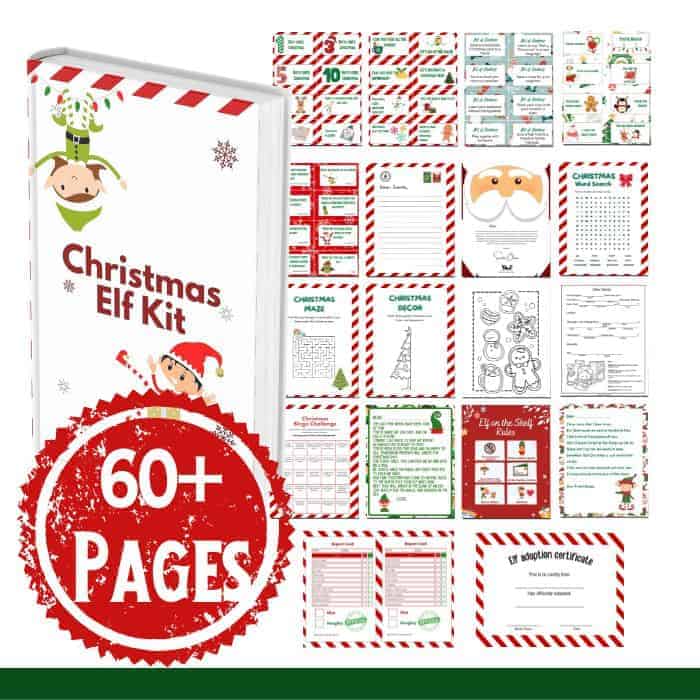 Save Your Sanity This Holiday Season & Grab Your Christmas Elf Kit Today!
What if you could FINALLY enjoy this holiday tradition without all the stress and hassle of having to come up with clever ideas?
How would it feel to know EXACTLY what your elf was up to for the entire month, and have all the printables you need in one convenient package?
We get it – that's why we created The Christmas Elf Kit.
Imagine having all the printables, activities, and ideas you need to make your elf's visit special for you kids.
Merry Christmas!
You'll find our other free printables for Christmas here.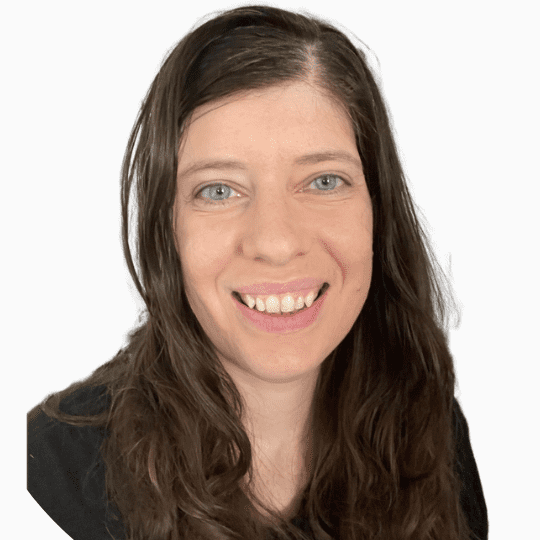 Micah Klug is a wife, homeschooling mother to five children, and author. She teaches time-tested solutions to help parents remember what matters most in life, including strengthening their home, faith, and family relationships. To learn how a child who grew up in an authoritarian home is now creating an environment of peace and joy in her own home visit this page. If you want to contact Micah, send her an email here or email [email protected].