In a Christmas sock exchange, people bring socks to a party filled with goodies and then exchange them with each other through a series of games or stories.
Everything You Need To Know About Having The Best Christmas Sock Exchange

What Is A Holiday Sock Exchange?

A holiday sock exchange is a fun and festive Christmas party you can enjoy with your family members, friends, or coworkers. It's a great way to bring everyone together and make them laugh (if you decide to give silly, gag gifts).

This Christmas game is similar to a traditional white elephant gift exchange. Each person brings a brand new pair of socks to the party with their present inside.

The socks are used in leu of the wrapping paper or traditional gift bag.

How Do You Play Christmas Sock Exchange?

The Christmas sock exchange rules are nearly identical to your traditional white elephant Christmas gift exchange.

Before the exchange happens your party will need to agree on a set budget limit and any other rules you feel are important for everyone to have an enjoyable experience.

Most people set a maximum spending limit of $25. You can increase or decrease your party's budget limit depending on everyone's comfort level.

You'll want to have a table or basket set up for people to place their socks when they arrive at the party.

The easiest way to help party guests pick out their preferred pair of socks later in the evening is to have slips of paper with numbers (in numerical order) written on the outside.

For example, the first person to place their socks in the basket will take the number 1, the second person will take the number 2, and so on.

Once everyone's arrived at the party and all the socks are in the game, the person with the number 1 card can select the socks they want to keep from the basket..

The first person will then return to their seat and open their socks to reveal the goodies and treats inside. They will need to show everything inside the sock (no hiding or trying to sneak gifts).

Then, person with card number 2 selects their preferred pair of socks and show the contents inside the pair they picked from the basket. This continues until everyone has picked a pair of socks and opened their gifts for everyone to see.

The next part of the sock exchange party can become a little tricky but lots of fun!

You'll need to decide if you're going to share a "left-right story" to get people passing the Christmas socks OR if you want to try your luck with the dice.
Here's How To Play The Dice Game


The best dice to use would be the big foamy dice.

One dot – You get to keep your sock gift

Two dots – You can steal anyone's gift

Three dots – Everyone passes their gift to the left

Four dots – Everyone passes their gift to the right

Five dots – You can keep your sock gift

Six dots – You can steal anyone's gift

You'll have every party participant roll the dice.
Another fun way to get those gifts moving is the left-right story. Here's an example you can use:

This story is called "Suing Santa"

Once upon a time, there was a lawyer named Bob RIGHT. His son's name was Bill RIGHT, and together, father and son started their own law firm named RIGHT, RIGHT, & Associates.

RIGHT, RIGHT & Associates was famous for lawsuits that LEFT people penniless. They LEFT the Easter Bunny penniless when they sued him for the rancid eggs he LEFT in a child's basket. They LEFT the Tooth Fairy penniless when they sued her for the insufficient compensation she LEFT under a child's pillow.

But the biggest target of all was still LEFT – Santa Claus. He, too, would be LEFT penniless… if everything went RIGHT.

The father and son team found just the RIGHT client in an 8-year-old girl named (appropriately enough) Sue. Little Sue was upset that Santa had LEFT coal in her stocking last Christmas. RIGHT, RIGHT, & Associates argued that their client had been put on the naughty list without cause.
They presented lots of evidence that the girl did everything RIGHT the previous year.

The only thing LEFT was for Santa to testify. Jingling all the way, he marched RIGHT up to the witness stand, raised his RIGHT hand, and swore to tell the truth. Santa said that while it might appear that little Sue had done everything RIGHT, there was one thing she did that LEFT him no choice but to put the girl on the naughty list.

"This can't be RIGHT!" protested Bob RIGHT.

"We LEFT no stone unturned in our investigation!" said Bill RIGHT.

All this courtroom drama LEFT Sue shaking with excitement. "All RIGHT, I confess! On Christmas Eve, I got up in the middle of the night and ate the cookies that were LEFT for Santa! I didn't think there was enough time LEFT to be put on the naughty list!"

Santa responded RIGHT away: "Ho ho ho! Little Sue, I keep the naughty list in my LEFT pocket at all times so I can make revisions on the fly!"

And with that, the law firm of RIGHT, RIGHT, & Associates was LEFT with no choice but to drop its frivolous lawsuit against Santa. And that year, neither Bob RIGHT nor Bill RIGHT was surprised to find that Santa had LEFT them coal in their stockings. But little Sue was shocked to wake up on Christmas morning to find that Santa had forgiven her for the frivolous lawsuit and LEFT her a nice, shiny present RIGHT under the Christmas tree.

"I'm glad Santa LEFT the naughty list in his LEFT pocket this time!" said Sue. "Now let's see what he LEFT me!"
Are Christmas Socks A Good Gift?

Christmas socks are a fun, festive, and unique gift idea for everyone during the holiday season.

Socks are a great gift for individuals who love functionality and practicality with their Christmas gifts.

They can also get a little creative and spunky with their designs and themes.
I research, test, recommend, and select only the best products for my readers.
If you click a link on this site and buy something, we may earn an affiliate commission. Thank you for supporting this small family business.
What Do You Put In Christmas Socks?
This list is not inclusive of all the gift ideas you can place inside your Christmas sock. Sometimes when you're trying to think of the perfect gift, it's easiest to think of stocking stuffer gift ideas.
Gift cards
Chalk
Nail polish
Jewelry
Candy
Bubbles
Lotion
Candle
Winter hat
Gloves
Scarf
Water bottle
Popcorn
Magnetic tools
9mm socket
A second pair of socks
Beef jerky
Mini board games
Flashlight
Markers
Crayons
Paint
Play-doh
Jump rope
Stickers
Fruit snacks
Craft supplies
Card games
Gum
Hair ribbons/bows
Ear buds
Travel-sized cologne or perfume
Christmas ornament
Stress ball
Coffee mug
Scented car freshener
Journal
Top Festive Christmas Socks That'll Have The Party Talking
These are the most festive and clever Christmas socks you can use for your next Christmas sock exchange.
6 pairs of socks in this pack for your party. Each sock has bright and festive colors, colorful patterns, and look cozy.
Does your family love Charlie Brown and the Peanuts gang? You're going to love reading these memorable Charlie Brown Thanksgiving quotes. See which ones you remember.
These fuzzy socks will be stretched to the max as you fill these pairs up with gifts.
Each set comes in a pack of 5 with Santa, gingerbread, candy cane, and reindeer.
Feeling like Christmas isn't the same this year? Here are the 10 reasons why we celebrate Christmas this year and how you can find joy during this holiday season with your loved ones.
Here are 20 pairs of Christmas socks for your entire party.
These would make the best way to send invitations to your family and friends!
Simply buy a packet of these socks, include the day, time, and rules of the party.
Then have your loved ones fill up the socks they are given with their gifts and return them for an evening of laughter, memory making, and fun!
These men's warm wool socks provide a more masculine look, which is good for the disgruntled husband who attends social gatherings at the encouragement of his wife (rather than by his own free-will).
Most buyers love the calming colors.
6 compression socks that you'll want to keep rather than give away.
These fun Christmas designs have raving reviews about these socks comfort level, support, and value.
The Christmas sock exchange is a fun and festive way to get your friends and family together for the holidays.
Leave a comment below or send me an email if you'd like a printable version of the "left-right" story for your Christmas sock exchange party.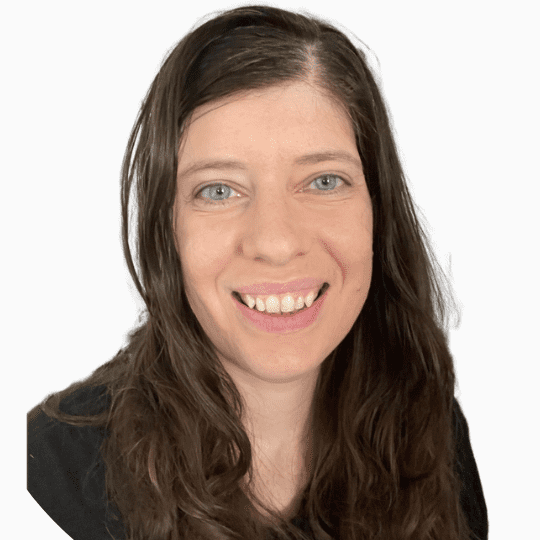 Micah Klug is a wife, homeschooling mother to five children, and author. She teaches time-tested solutions to help parents remember what matters most in life, including strengthening their home, faith, and family relationships. To learn how a child who grew up in an authoritarian home is now creating an environment of peace and joy in her own home visit this page. If you want to contact Micah, send her an email here or email [email protected].