A Charlie Brown Thanksgiving is a 1973 animated television special based on the comic strip Peanuts by Charles M. Schulz. The special premiered on CBS on November 20, 1973.
The story centers on a young boy being driven by an innate desire to bless his friends, even at the cost of his own comfort.
The famous Thanksgiving episode has become a cherished part of American pop culture, and is now viewed as a classic Thanksgiving TV tradition. It has been rebroadcast numerous times over the years, and was released on DVD on September 12, 2000.
50+ Most Memorable Charlie Brown Thanksgiving Quotes
I research, test, recommend, and select only the best products for my readers.
If you click a link on this site and buy something, we may earn an affiliate commission. Thank you for supporting this small family business.
The film is full of heartwarming moments and memorable quotes, such as the ones you'll read on this list.
The Charlie Brown Thanksgiving movie is a must-watch for fans of the Peanuts gang and anyone who wants to enjoy a heartwarming Thanksgiving story.
The Best Charlie Brown Quotes
The lovable main protagonist of the popular comic strip is characterized by his distinctive clothes, his loyal dog Snoopy, and his catchphrase, "Good grief!"
But what many fans may not know is that Charlie Brown is also known for his sage wisdom. Over the years, the loveable kid has dispensed some invaluable life advice, often in the form of timeless quotes.
Here are just a few of Charlie Brown's most memorable sayings from his Thanksgiving movie:
1. "Come on, Snoopy, we don't have any time for this playing around. The guests will be here pretty soon, so please get ready to help serve them."
2. "We've got another holiday to worry about. It seems Thanksgiving Day is upon us."
3. "Good grief, it's 4 o'clock! We're supposed to be at grandmother's house for Thanksgiving by 4:30. I'd better talk to her and explain my dilemma."
4. "Holidays always depress me."
5. "You can't explain anything to Peppermint Patty, because you never get to say anything."
6. "Well, if it's that important, a person should never turn down a big honor. Maybe I should do it. Besides, she wouldn't try to trick me on a traditional holiday. This time I'm gonna kick that football clear to the moon!"
Embed from Getty Images
Most Memorable Charlie Brown Quotes
7. "I don't feel bad for myself; I just feel bad because I've ruined everyone's Thanksgiving."
8. "Yes but there's one thing wrong with that song. My grandmother lives in a condominium."
9. "I can't cook a Thanksgiving dinner. All I can make is cold cereal and maybe toast."
10. "I think I'm losing control of the whole world."
11. "I'm doomed. Three guests for Thanksgiving, and I'm not even going to be home. Peppermint Patty will hate me for the rest of my life."
12. "I can't believe it. She must think I'm the most stupid person alive."
13. "I don't feel bad for myself, I just feel bad because I've ruined everyone's Thanksgiving."
Timeless Lucy van Pelt Quotes
Lucy is a bossy, know-it-all child who is often seen dispensing unwanted advice from her "Psychiatric Help" stand. She is also known for her longstanding crush on Schroeder, and her endless efforts to shatter his concentration while he plays the piano.
Lucy is also fiercely loyal and protective of her loved ones. She may not always be right, but she always has the best intentions at heart.
1. "Isn't it peculiar, Charlie Brown, how some traditions just slowly fade away?"
2. "But Charlie Brown, it's Thanksgiving."
3. "One of the greatest traditions we have is the Thanksgiving Day football game and the biggest, most important tradition of all is the kicking off of the football."
4. "Come on, Charlie Brown. It's a big honor for you."
Classic Patricia "Peppermint Patty" Reichardt Quotes
Over the years, Patty has become one of the most beloved characters in the comic strip, and she continues to entertain readers of all ages. She is characterized as a tomboyish young girl who is often unlucky in her pursuits. Here are her best quotes from the movie, A Charlie Brown Thanksgiving:
1. "What kind of Thanksgiving dinner is this? Where's the turkey, Chuck? Don't you know anything about Thanksgiving dinners? Where's the mashed potatoes? Where's the cranberry sauce? Where's the pumpkin pie?"
2. "Are we going to have a prayer? It's Thanksgiving, you know."
3. "Don't worry, Chuck. We won't make problems. We'll help clean the dishes and everything. Just save me a drumstick and the neck. See you, Chuck."
4. "Hey Charles, how does that song go? [singing] Over the river and through the woods, To Grandmother's House we go. The horse knows the way, to carry the sleigh, through the white and drifted snow."
5. "Look at this! Is this what you call a Thanksgiving day dinner? Did we come across town for this? We're supposed to be served a real Thanksgiving dinner!"
6. "What's this? A piece of toast? A pretzel stick? Popcorn? What blockhead cooked all this?"
Memorable Peppermint Patty Quotes
7. "We're all invited to Charlie Brown's grandmother's for Thanksgiving dinner."
8. "You're holding my hand, Chuck, you sly dog."
9. "Gee, I never thought of it like that. You think I hurt ole Chuck's feelings? I bet I hurt his feelings, huh? Golly, why can't I act right outside of a baseball game?"
10. "Marcie, maybe you could go to ole Chuck and patch things up for me. Maybe you can tell him how I really feel. Tell him I didn't mean it the way it sounded. Marcie, you can do it. You go and see him and tell him I really like it and I think the dinner's okay with me."
11. "I'll just ruin everything. You know I'm too brusque and rough. You go and speak for me."
12. "Well kid, I'm gonna go like this. Ole Chuck is pretty cool about dates. He always wears that striped shirt of his."
13. "No, you can go as you are, Franklin. I don't think Chuck'll mind. Besides, he didn't say it was formal."
Loyal Marcie Quotes
Marcie is best friends with Peppermint Patty and is often seen accompanying her on adventures. She is also an excellent student, who frequently tutors Charlie Brown in various subjects. Marcie is a kind and loyal friend, and she always has Peppermint Patty's best interests at heart.
1. "Don't feel bad, Chuck. Peppermint Patty didn't mean all those things she said. Actually, she really likes you."
2. "But Thanksgiving is more than eating, Chuck. You heard what Linus was saying out there. Those early Pilgrims were thankful for what had happened to them, and we should be thankful, too. We should just be thankful for being together. I think that's what they mean by 'Thanksgiving,' Charlie Brown."
Here are 70 Thanksgiving jokes for kids you can share that will have them giggling at the dinner table this holiday season.
3. "Wait a minute, Sir; did he invite you here to dinner? Or did you invite yourself and us too?"
4. "What are we going to wear to this big Thanksgiving party, sir? What time do we go?"
5. "You were kind of rough on Charlie Brown, weren't you, sir?"
6. "He's all yours, Priscilla."
Comedic Sally Brown Quotes
Sally is the younger sister of the main character, Charlie Brown and is head over heels in love with Linus van Pelt. Here are Sally's best quotes from A Charlie Brown Thanksgiving movie:
1. "Isn't he the cutest thing?"
2. "Why don't you come along, Linus? We can hold hands under the table."
3. "What's the matter, big brother? What did you expect, a turkey card?"
4. "I haven't even finished eating all of my Halloween candy!"
5. "Anyway, why should I give thanks on Thanksgiving? What have I got to be thankful for? All it does is make more work for us at school."
6. "I went down to buy a turkey tree and all they have are things for Christmas."
7. "I can't keep track of all those names."
Are you and your family ready for Christmas and all the fun, family festivities. If your child is asking for Elf on the Shelf, then you need to read these Elf on the Shelf rules (perfect for beginners). Don't forget to print your free Elf on the Shelf goodbye poems and your free Elf on the Shelf bad behavior letters to get you started.
Thought Provoking Linus van Pelt Quotes
Linus is best known for his beloved blanket, which he often uses as a security blanket. He is a gifted philosopher and thinker, and he is always quick to offer sage advice to his friends. Here are his most memorable quotes from the movie:
1. "Sally, Thanksgiving is a very important holiday. Ours was the first country in the world to make a national holiday to give thanks."
2. "In the year 1621, the Pilgrims held their first Thanksgiving feast. They invited the great Indian chief Massasoit, who brought…a great abundance of food. Governor William Bradford and Captain Miles Standish were honored guests. Elder William Brewster, who was a minister, said a prayer that went something like this: 'We thank God for our homes and our food and our safety in a new land. We thank God for the opportunity to create a new world for freedom and justice."
3. "Blah!"
4. "What are you going to do on Thanksgiving, Charlie Brown?"
5. "I've seen you make toast, Charlie Brown. You can't butter it, but maybe we can help you."
6. "This is not unlike another famous Thanksgiving episode. Do you remember the story of John Alden, and Priscilla Mullins, and Captain Miles Standish?"
Hopeful Franklin Quotes
Franklin is a kind-hearted boy who is always willing to lend a helping hand. Here are some of his most memorable quotes:
1. "I just talked to Charlie Brown. He said dinner would be served a little earlier."
2. "You think I should wear a tie?"
We hope you enjoyed these Charlie Brown Thanksgiving quotes. They are sure to make you and your family smile.
If you loved these Thanksgiving quotes, here are 60 of our favorite Charlie Brown Christmas quotes from the movie that will fill you with the holiday spirit!
As always, we would love to hear what you think. Please share with a friend and let us know in the comments below how you plan on using these quotes this Thanksgiving season!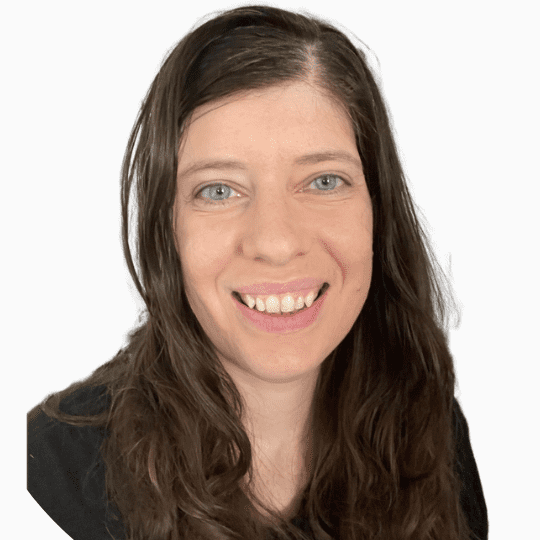 Micah Klug is a wife, homeschooling mother to five children, and author. She teaches time-tested solutions to help parents remember what matters most in life, including strengthening their home, faith, and family relationships. To learn how a child who grew up in an authoritarian home is now creating an environment of peace and joy in her own home visit this page. If you want to contact Micah, send her an email here or email [email protected].