If you're new to Elf on the Shelf, or are considering getting an Elf for your family, you might be wondering what all the fuss is about and what the rules are for your elf's arrival.
This is where you will learn the Elf on the Shelf rules and how to get started with your Elf this Christmas season!
Don't forget to grab your free printable Elf on the Shelf rules, which you'll find below.
One of the most popular Christmas traditions in recent years is Elf on the Shelf.
The idea is simple.
A family adopts a Christmas scout elf who comes to visit them from the North Pole each holiday season.
Each night, while the kids are asleep, the elf visits Santa Claus to report on the child's behavior and any good deeds for the day.
Then he/she moves to a new spot in the house.
In the morning, the kids have to find their elf.
Elf on the Shelf Rules: How to Do Elf on the Shelf for the First Time + Free Printable
While this may sound like a lot of work, there are some easy and fun ways to get started with Elf on the Shelf (without feeling overwhelmed or stressed).
What Are The Rules For Elf On The Shelf?
Here are the official Elf on the Shelf rules:
1. Elves cannot be touched. If an elf is touched by a child, they will lose their magic and will not be able to fly back to the North Pole.
2. Elves cannot speak. They can only communicate by ringing bells or moving objects. However, your child can talk or sing to the elf.
3. The Elf returns to the North Pole every night. This is where they report back to Santa about whether the children in the home have been naughty or nice.
4. Children are encouraged to write Santa a letter. Your Elf on the Shelf will deliver your child's letter.
5. Serve others around you and be kind to everyone.
What Is An Elf On The Shelf?
This is a special holiday tradition that involves a toy elf who comes to visit children in the weeks leading up to Christmas.
Some families start this tradition right after Thanksgiving, while others have their elf arrive on December 1st.
Between you and me, the most important thing for this fun tradition is to start when you're ready.
​You can get lost in all the Elf on the Shelf ideas and Christmas magic.
There's plenty to keep a young family busy during this time of year already.
So promise me you'll keep your fun activities and holiday traditions as simple as possible this year?
Download this Beginners Rules Printable Now!
You can grab your personal copy of our free printables including this Elf on the Shelf Beginners Rule printable.
You'll have all the rules of Elf on the Shelf at your fingertips for your own personal use.
Simply put your best email address below and have this festive printable (PDF file) sent straight to your inbox.
How Does Elf on the Shelf Work?
I research, test, recommend, and select only the best products for my readers.
If you click a link on this site and buy something, we may earn an affiliate commission. Thank you for supporting this small family business.
Elf on the Shelf began in 2005 when a mother and daughter (Carol Aebersold and Chanda Bell) self-published a book called, "The Elf on the Shelf: A Christmas Tradition."
The rules are simple but unfortunately culture has made this tradition complex and stressful for parents.
Every Christmas season Santa's scout elves go into homes to keep an eye on the children.
They're visiting Santa every night to report if the child made good choices or bad ones.
The goal is for your kids to be on their best behavior, so they can stay on Santa's nice list.
Each night, while the kids are asleep, their new elf moves to a different spot in the home.
In the morning, the kids look for their little elf hiding in their home.
Sometimes their boy elf is in the fridge sneaking into a plate of cookies.
Or maybe their girl elf is building a Christmas tree from candy canes.
No matter what your cute elf is doing, this activity is a great way to get your kids excited about Christmas.
How To Do Elf On The Shelf For The First Time
If this is your first year with Elf on the Shelf, then welcome aboard!
Here's how you can have a happy Elf on the Shelf holiday time from now until Christmas Eve when your favorite elf returns back to the North Pole until next year.
First, pick out the perfect elf for your family.
There are all sorts of different elves available, so take your time and choose one that you think your kids will love.
Once you have your elf, give him or her a name and introduce them to your family.
Some O' so much fun Elf on the Shelf names include…
Jingle
Snowball
Candy Cane
Rudolph
Frosty
Or my kid's favorites…
Frank
Bob
June
Steve
Dogfood
Once you have your elf's name picked out, it's time to read the Elf on the Shelf story together as a family.
This is a great way to get everyone excited about your new holiday tradition.
After you've read the story, it's time to start playing!
Your elf might come with a Elf on the Shelf welcome letter or leave to go back to the Santa's workshop on Christmas Eve with one of the many Elf on the Shelf goodbye letters (you'll find right here).
These free printables is a perfect way to eliminate the work you need to make this tradition a happy time for your kids.
Next, decide where you want your elf to hide each night.
This is where the real work begins.
It's easy to welcome a new elf into the home, or bring one back from last year.
You might even have fun watching your kids good behavior shine through this holiday season.
But, each night while the kids are asleep, you get to move this Santa's little helper to a new spot in the house.
​You can do a simple idea like having an official Elf on the Shelf certificate printed and waiting for your child.
Or maybe your kid wants an Elf Adoption Certificate, to make sure their elf's return will happen every year.
I've seen parents hide their elf in a different place every night.
And when your kids wake up in the morning, they can search for their little guy or gal.
To make your great idea even more fun, you can leave little clues around the house to help the kids find their elf each morning.
There are so many Elf on the Shelf printables and elf activities you'll find on this website and on the official Elf on the Shelf website.
Just promise me you'll do everything you can to keep your elf's hiding spots simple, so you can enjoy your Christmas holiday too.
Here are a few easy elf ideas to hide your own elf:
– inside a shoe
– under a pillow
– in a stocking
– on the Christmas tree
– in the fridge (on a plate of cookies or hiding behind the eggs)
– inside your kids hot chocolate mug
– under a stack of paper with a naughty list
– playing a fun game, like Tic-Tac-Elf
You can also have your elf do little mischievous things around the house like putting whipped cream in your family's mugs for some homemade hot chocolate, or making a card that reads "To The Best Elf – me!".
Remember, the important thing is that your elf brings holiday cheer to your home throughout the month of December, while you maintain your sanity with your already busy holiday schedule.
So don't stress about being perfect – just have fun with your new family tradition!
Finally, make sure to stick to the rules.
There's one great thing about young children you can always count on…they have a memory like a steel trap.
From your elf's first visit to the last Christmas day, your children will know when the rules aren't followed.
Because, if any of these rules are broken, the elf cannot move.
And if their elf cannot move, he/she cannot return to the North Pole and report on their good behavior for Santa's visit.
Free Elf On The Shelf Rules Printable
You can download this free PDF printable to help remind your family of the Elf on the Shelf rules.
Post it on your fridge or keep it in a visible spot so everyone can see it.
Get the Elf on the Shelf rules printable below.
How To Use Elf On The Shelf Rules
In all the excitement of having a family elf you may need to remind your children of the important rules from time to time.
There will be moments when your child might touch the elf (which goes against the first rule) and this is a perfect time you can remind them their choices have consequences.
Simply explain to your child that their elf will lose its magic for the next 24 hours.
He/she won't be able to fly back to the North Pole until he/she gets their magic back.
If your child is struggling to follow the rules on a consistent basis, then it's important to talk with your child at an age appropriate level about why they're breaking the rules and the importance of following rules.
You can even use the Elf on the Shelf rules printable as a reminder for your family this holiday season.
Maybe even print your own copy and place it in your child's room or where your elf will be hiding, so the next day they'll remember the rules to this fun Christmas tradition.
I'd love to hear from you!
​Is this your first year doing Elf on the Shelf? If so, how many simple ideas do you wish you had to help you this holiday season?
Or, if you're an elf pro, what do you wish someone would have told you on your first day of bringing your elf home?
Let us know in the comments below!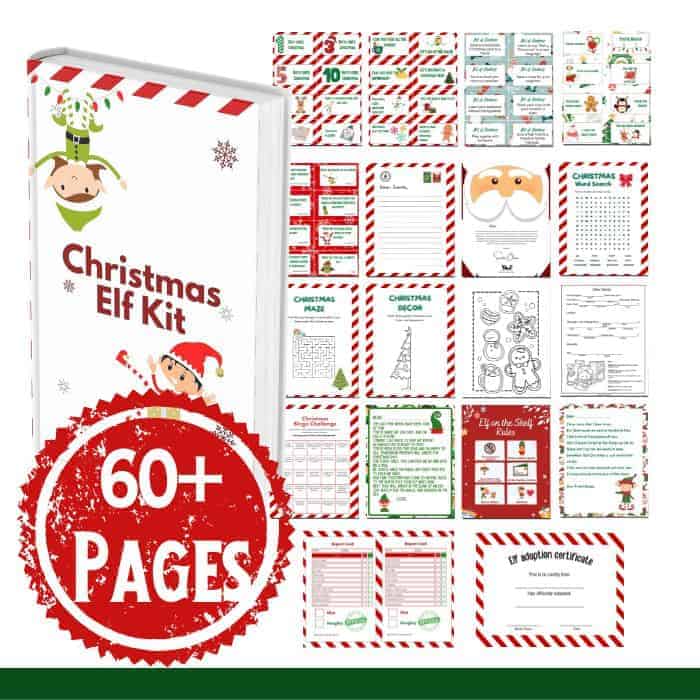 Save Your Sanity This Holiday Season & Grab Your Christmas Elf Kit Today!
What if you could FINALLY enjoy this holiday tradition without all the stress and hassle of having to come up with clever ideas?
How would it feel to know EXACTLY what your elf was up to for the entire month, and have all the printables you need in one convenient package?
We get it – that's why we created The Christmas Elf Kit.
Imagine having all the printables, activities, and ideas you need to make your elf's visit special for you kids.
Check Out These Other Elf On The Shelf Printables And Elf Ideas To Make This Christmas Easy Planning
Elf on the Shelf Goodbye Letters
Free Elf on the Shelf Bad Behavior Letters
Elf on the Shelf Goodbye Poems
Christian Elf on the Shelf Ideas
Elf on the Shelf Christian Alternatives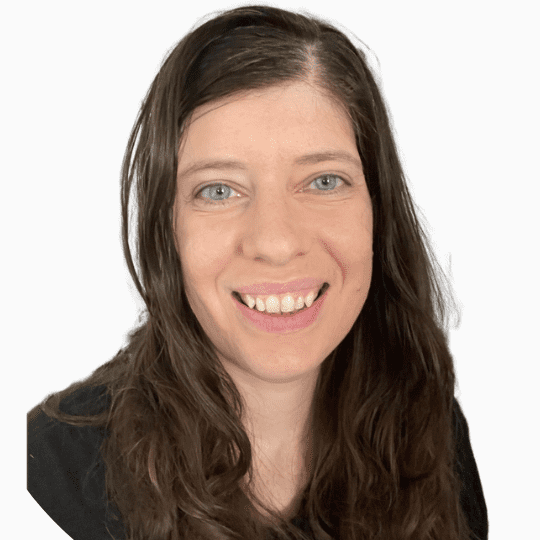 Micah Klug is a wife, homeschooling mother to five children, and author. She teaches time-tested solutions to help parents remember what matters most in life, including strengthening their home, faith, and family relationships. To learn how a child who grew up in an authoritarian home is now creating an environment of peace and joy in her own home visit this page. If you want to contact Micah, send her an email here or email [email protected].