Father's Day is a special day to celebrate the amazing dads in our lives. What better way to show dad how much you love him than with a heartfelt drawing? This year, give dad the best Father's Day gift ever with one-of-a-kind art made just for him.
Top 10 Father's Day Drawing Ideas: Show Dad That He Is Truly Special
Father's Day is coming up and you want to get your dad a gift that is extra special.
What could be better than a one-of-a-kind drawing that is made specifically for him? He will love it!
You don't have to be an artist to create a beautiful drawing for your dad.
These resources will help you every step of the way.
With just a little bit of effort, you can make this Father's Day the best one yet.
So, pick your favorite design from below and let's get started on your Father's Day drawing!
How To Draw A Father's Day BBQ Surprise!
Drawing a father's day BBQ surprise is a great way to show your dad how much you appreciate him.
This video tutorial will walk you through each step, so you can craft an eye-catching cartoon barbecue scene that is sure to delight any dad.
The best part is the easy step-by-step instructions for your child (no matter their age).
My children love drawing with Art For Kids Hub!
How To Draw A Father And Daughter
One of the most heartwarming pictures you can draw is that of a father and daughter.
It can be challenging to get the proportions right, but with a little practice, anyone can do it.
Here is an easy tutorial video you can follow to create your own cute father and daughter drawing.
How To Draw #1 Dad
Dads are the best!
They're always there for you when you need a shoulder to cry on, a friend to laugh with, or someone to help you.
They deserve the title of #1 Dad!
Here's how to draw one with this video.
These would you rather relationship questions for couples are perfect for your next date night idea! These questions are going to make you laugh, have you thinking, and most importantly, communicating and connecting with your spouse.
How To Draw A Father's Day Folding Surprise
Drawing is a creative and rewarding activity that can be enjoyed by people of all ages.
If you are looking for a fun way to celebrate Father's Day, why not try drawing this funny folding surprise?
After you give this card to your dad, don't forget to give him a big hug and wish him a happy Father's Day!
How To Draw A Best Dad Heart
Fathers are one of the most important people in our lives.
They provide us with guidance, support and unconditional love.
So what better way to show your dad how much you appreciate him than by giving him a heartfelt gift on Father's Day?
Drawing a "Best Dad" heart is a simple and thoughtful way to let your dad know how much he means to you.
You can also send your dad one of these 90 Father's Day card quotes and messages you can steal for his perfect card. These words are sure to put a smile on his face.
How To Draw Super Dad For Father's Day
This super Dad illustration is the perfect way to show how much you care.
It's easy to draw with these simple steps.
Whatever you can imagine, your dad can do!
When you're finished, color in your drawing and add a personal message at the bottom.
Now dad has his very own superhero picture that he can proudly display.
Sometimes in life we need a little help. What better person to ask for that help than our spouse and God? If you're looking for prayers to say for your husband, then this is the article for you. Here are several different types of warfare prayers for your husband you can say, today.
Special Father And Daughter Drawing
A father and daughter share a special bond that is unlike any other.
A father is someone who a daughter can always look up to, no matter what.
They are strong and protective, yet also gentle and loving.
A daughter is someone who a father can always be proud of.
They are kind and caring, yet also spirited and independent.
This Father's Day, why not show your dad how much he means to you with this special drawing?
READ MORE: You'll discover 80+ wonderful father in heaven Fathers Day quotes that will help you honor your dad where you'll find comforting quotes and inspiring prayers.
How To Draw Hugging Dad
This drawing lesson will teach you how to draw a dad giving his daughter a big hug.
The first step is to sketch out the basic shapes of the two figures.
Next, add the details of the faces and clothing.
Finally, use shading, color, cute little doodles to bring your drawing to life.
With a little practice, you'll be able to capture the special bond between a parent and child in a work of art.
READ MORE: If you're looking for a perfect way to show your appreciation for your Father-in Law, try one of these 90 father in law fathers day quotes.
How To Draw Super Dad For Father's Day
With this simple drawing video, you'll be able to create a one-of-a-kind Father's Day drawing that is sure to make your "Super Dad" smile.
So get creative and show your dad how much he means to you this Father's Day!
To help you honor your dad on Father's Day (or any day), here are some beautiful thank you fathers day quotes to help you express your gratitude.
How To Draw A Fisherman For Father's Day
Drawing your favorite fisherman can be a great way to show your dad how much you appreciate him.
With this simple video tutorial, you can create a personalized work of art that will serve as a memorable tribute to your father on Father's Day.
I hope this post has inspired you to create a personalized Father's Day gift for the special dad in your life.
Whatever you choose to do, I wish you and your family all the best this holiday season!
Share your finished drawing with me on social media. I can't wait to see what you come up with!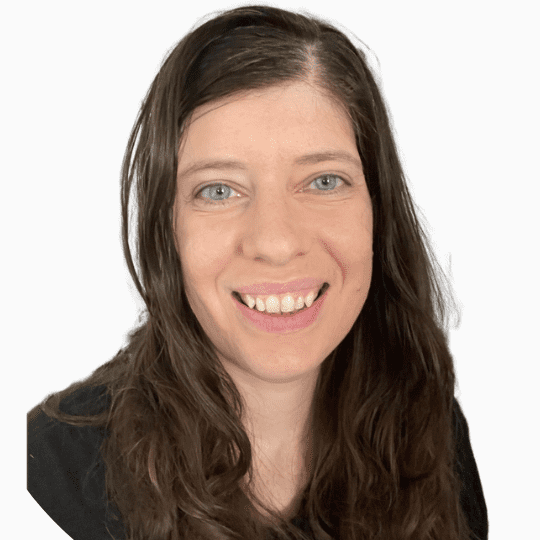 Micah Klug is a wife, homeschooling mother to five children, and author. She teaches time-tested solutions to help parents remember what matters most in life, including strengthening their home, faith, and family relationships. To learn how a child who grew up in an authoritarian home is now creating an environment of peace and joy in her own home visit this page. If you want to contact Micah, send her an email here or email [email protected].