Father's Day is a special time to celebrate the bonds between fathers and their children on the third Sunday of June.
For many, it's an opportunity to express gratitude for the love and support that dads give us throughout our lifetime.
It's also a time to remember those who have passed on and are no longer here to celebrate this special day with us.
For those of us who have lost our fathers, it can be especially difficult to deal with this time of year.
80 Beautiful Fathers Day Quotes For Dad Who Passed Away
Losing someone close can cause feelings of grief and loneliness, but honoring their memory can help people cope during these times.
If you are struggling this Father's Day due to the absence of your great dad, take comfort in knowing that he is still watching over you from Heaven.
If you're looking for a way to remember your father who passed away, then these inspiring quotes about fatherhood are a perfect way to remember your amazing dad.
Happy Father's Day In Heaven Wishes
"No matter how old we are, we still need our dads, and wonder how we'll get by without them." – Jennifer Williamson
"The greatest mark of a father is how he treats his children when no one is looking." – Dan Pearce
"My appreciation for my father's greatness cannot be measured." – Jennifer Williamson
"A father's smile has been known to light up a child's entire day." – Susan Gale
"A father's love is forever imprinted on his child's heart." – Jennifer Williamson
"Dads are most ordinary men turned by love into heroes, adventurers, story-tellers, and singers of song." – Pam Brown
"There is no expiration date on the love between a father and his child." – Jennifer Williamson
"When a father gives to his son, both laugh; when a son gives to his father, both cry." – Hebrew Proverb
Happy Father's Day In Heaven Messages For Dad
"Being a dad is quite rewarding and even magical at times. It is our greatest chance to do something right in our lives that will keep making the world a brighter place even generations after we are gone." – Timothy Pina
"I believe that what we become depends on what our fathers teach us at odd moments, when they aren't trying to teach us. We are formed by little scraps of wisdom." – Umberto Eco
"Father, you left us beautiful memories, your love is still our guide, although we cannot see you, you're always at our side. Happy Father's Day." – unknown
"Love has no age, no limit, and no death." – John Galsworthy
"A father is neither an anchor to hold us back nor a sail to take us there, but a guiding light whose love shows us the way." – unknown
"My appreciation for my father's greatness cannot be measured." – Jennifer Williamson
"When I was a child, all problems had ended with a single word from my father. A smile from him was sunshine, his scowl a bolt of thunder. He was smart, and generous, and honorable without fail. He could exile a trespasser, check my math homework, and fix the leaky bathroom sink, all before dinner. For the longest time, I thought he was invincible. Above the petty problems that plagued normal people. And now he was gone." – Rachel Vincent
Happy Heavenly Fathers Day Quotes
"This is the price you pay for having a great father. You get the wonder, the joy, the tender moments – and you get the tears at the end, too." – Harlan Coben
"Good fathers do three things: they provide, they nurture, and they guide." – Roland Warren
"A father doesn't tell you that he loves you. He shows you." – Dimitri the Stoneheart
"My strong determination for justice comes from the very strong, dynamic personality of my father…I have rarely ever met a person more fearless and courageous than my father." – Martin Luther King, Jr.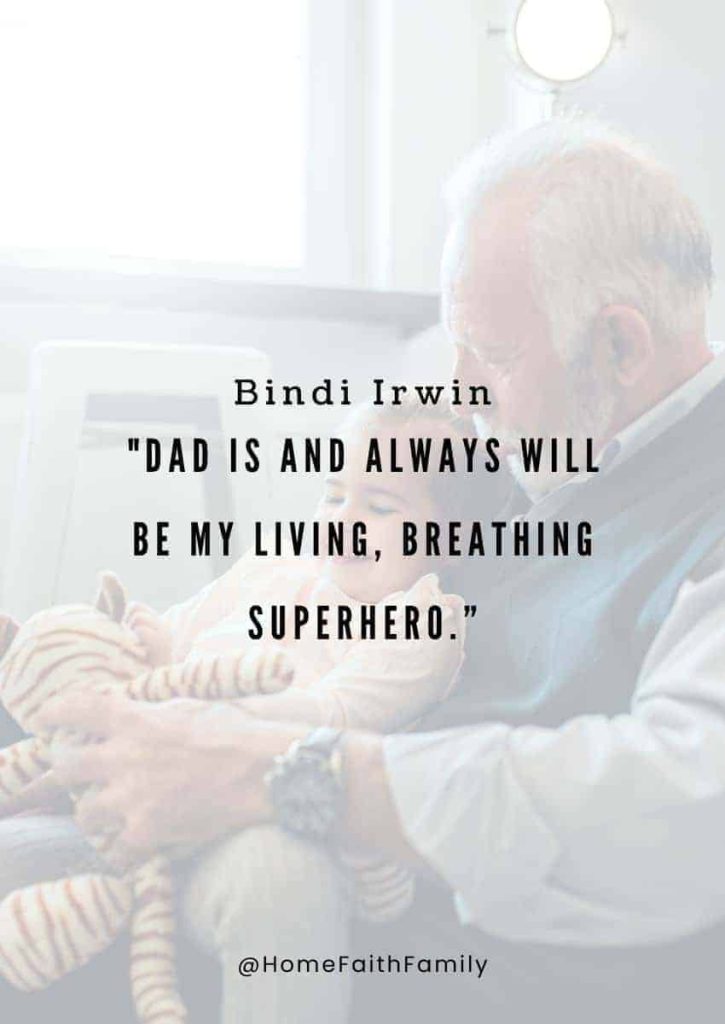 "A father is someone who is proud to see you get your first car, but secretly wishes it had no keys." – Linda Poindexter
"Dad is and always will be my living, breathing superhero." – Bindi Irwin
"I suddenly remember being very little and being embraced by my father. I would try to put my arms around my father's waist, hug him back. And I could never reach the whole way around the equator of his body; he was that much larger than life. Then one day, I could do it. I held him, instead of him holding me, and all I wanted at that moment was to have it back the other way." – Jodi Picoult
"Your guiding hand on my shoulder will remain with me forever." – unknown
READ MORE: Whether you've been married for just a few years or several decades, these Fathers Day quotes from wife will help you take a moment and recognize your husband's hard work and dedication as a father.
Happy Father's Day In Heaven Quotes From Daughter
"I love my father as the stars—he's a bright shining example and a happy twinkling in my heart." – Adabella Radici
"Deeply, I know this, that love triumphs over death. My father continues to be loved, and therefore he remains by my side." – Jennifer Williamson
"Let me tell you, he is the hole in my heart. His loss is my scar. But let me tell you something, his memory drives me forward every single day of my life." – Michelle Obama
"A real man treats his lady the same way he wants another man to treat his daughter." – unknown
"It's like a telescope. My dad, no matter what he's doing, zooms right in so he can't see anything except what's right there with him at that minute. My mom, she's always on wide angle." – Jodi Picoult
"What we have once enjoyed deeply we can never lose. All that we love deeply becomes part of us." – Helen Keller
"To her, the name of father was another name for love." – Fanny Fern
READ MORE: If you're looking for a perfect way to show your appreciation for your Father-in Law, try one of these 90 father in law fathers day quotes.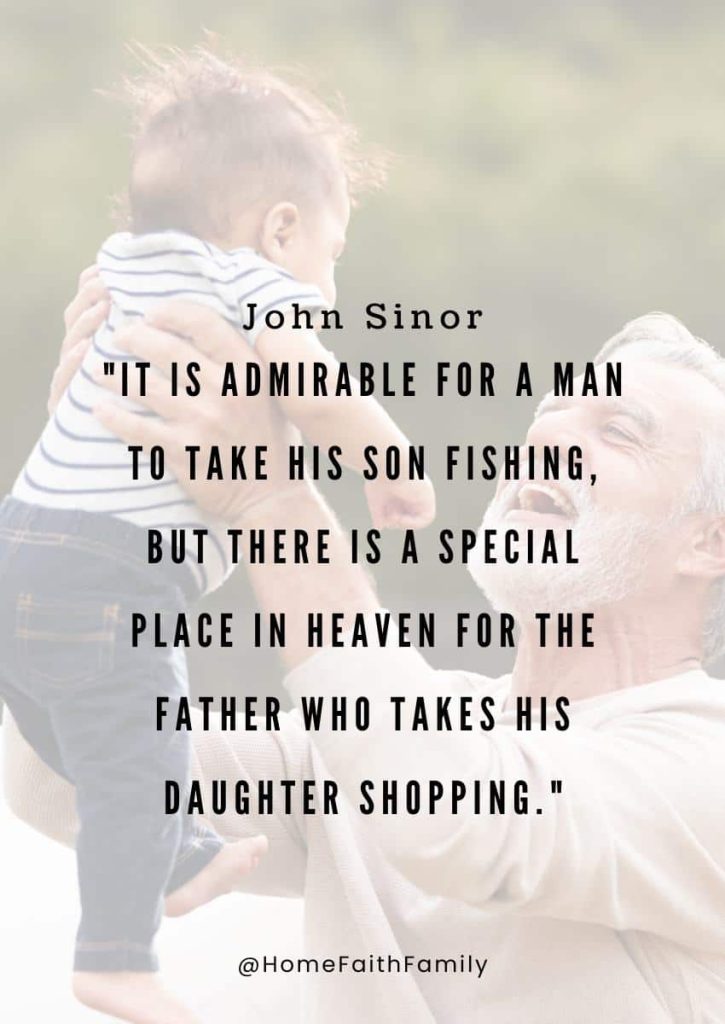 "Dad: a daughter's first love, and a son's first hero." – unknown
"May each tear and each fond memory be a note of love rising to meet you." – unknown
"You have been there for me, no matter what bad choices I might have made… you lovingly repaired my broken spirit, helped me plot a new course, and set me free to fly on my own once again. There is no greater love than that. You will always be special to me, and no matter where life takes me, I'll remember you with love." – Marilyn K. Deacon
"It is admirable for a man to take his son fishing, but there is a special place in heaven for the father who takes his daughter shopping." – John Sinor
Father's Day In Heaven Quotes From Son
"My father didn't tell me how to live; he lived, and let me watch him do it." – Clarence Budington Kelland
"I still get a lot of hugs but none of them are as warm as yours. I miss you, dad. Happy Father's Day." – unknown
"My father gave me the greatest gift anyone could give another person, he believed in me." – Jim Valvano
"Anyone can be a father, but it takes someone special to be a dad, and that's why I call you dad because you are so special to me. You taught me the game and you taught me how to play it right." – unknown
"No love is greater than that of a father for his son." – Dan Brown
"When a father gives to his son, both laugh; when a son gives to his father, both cry." – William Shakespeare
"It is not flesh and blood but the heart which makes us fathers and sons." – Johann Friedrich Von Schiller
"I think about me and my dad taking a road trip from Phoenix to Nashville when I was 19. He's no longer here with me, but I still drive that same 1994 Chevy truck. I never have bought a new car." – Dierks Bentley
READ MORE: This is where you can celebrate your son on National Sons Day with these quotes. You'll find 50+ inside.
Fathers Day Quotes For Those Who Have Passed
"Your father, Jo. He never loses patience, never doubts or complains, but always hopes, and works and waits so cheerfully that one is ashamed to do otherwise before him." – Louisa May Alcott
"In my younger and more vulnerable years my father gave me some advice that I've been turning over in my mind ever since. 'Whenever you feel like criticizing any one,' he told me, 'just remember that all the people in this world haven't had the advantages that you've had." – F. Scott Fitzgerald
"You will always be in my heart…because in there you're still alive." – Jamie Cirello
"Although our lives' journeys have bid us to be apart, I am with you, you are with me, always in our hearts." – Carolyn Ferreira
"The heart of a father is the masterpiece of nature." – Antoine Francois Prevost
"A father is someone you look up to no matter how tall you grow." – unknown
You can also send your dad one of these 90 Father's Day card quotes and messages you can steal for his perfect card. These words are sure to put a smile on his face.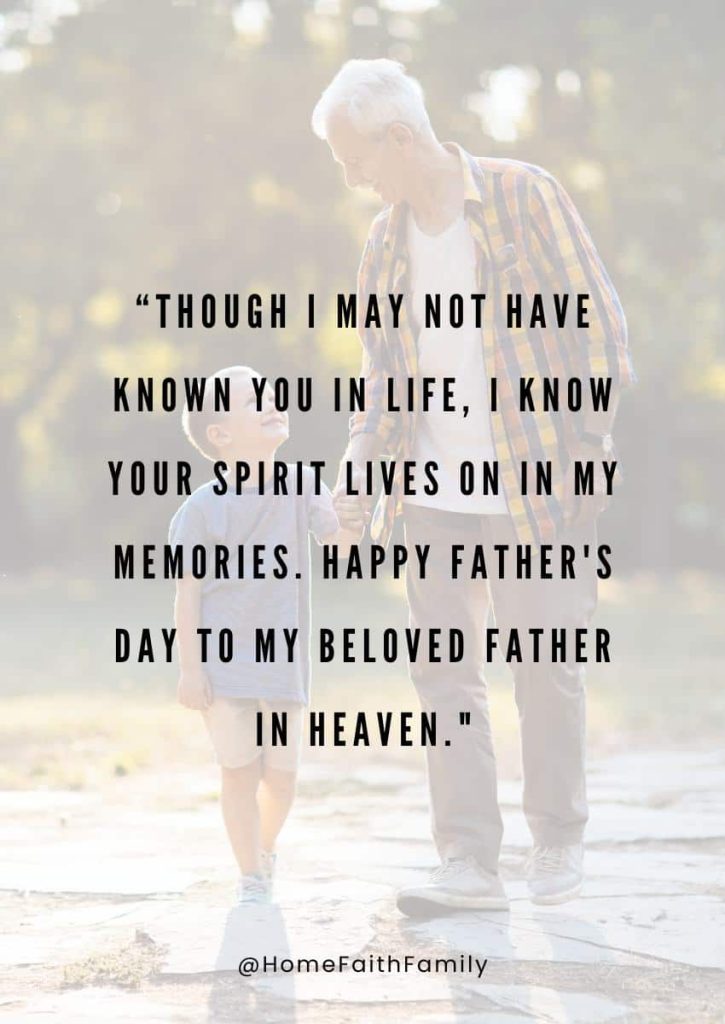 Happy Father's Day Quotes In Heaven
"Though I may not have known you in life, I know your spirit lives on in my memories. Happy Father's Day to my beloved father in heaven." – unknown
"No matter the distance between us, I am forever grateful for all of the love and support that you gave me when you were here. I miss you every day and today I celebrate your life in Heaven. Happy Father's Day." – unknown
"Dad, I may not be able to talk to you but know that my heart is with yours always. You are my hero and I love you so much. Happy Father's Day in heaven." – unknown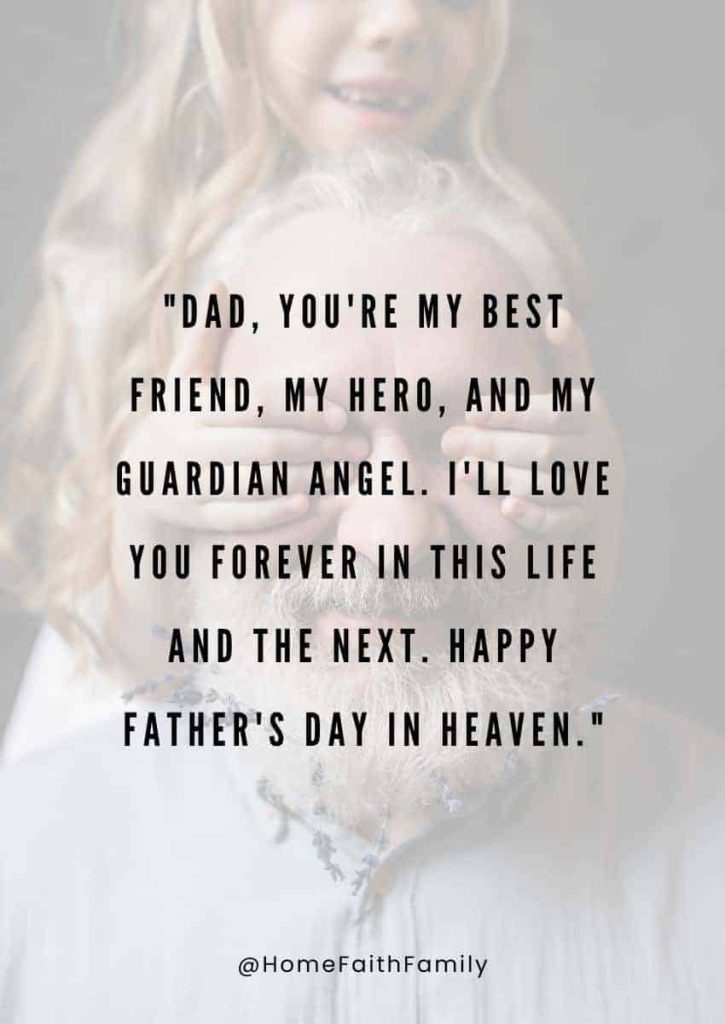 "Dad, you're my best friend, my hero, and my guardian angel. I'll love you forever in this life and the next. Happy Father's Day in Heaven." -unknown
"Dad, although I can no longer see you or hug you, your memory will remain with me forever. Happy Father's Day in Heaven." – unknown
"You're the best man I'll ever know and I'm so proud to call you my father. Happy Father's Day in Heaven." – unknown
"To the best dad, who is now an angel in heaven: You are still my superhero and will always be. Happy Father's Day." – unknown
"Your love has no boundaries, even after you're gone. I hope you have a very happy father's day papa. I love you." – unknown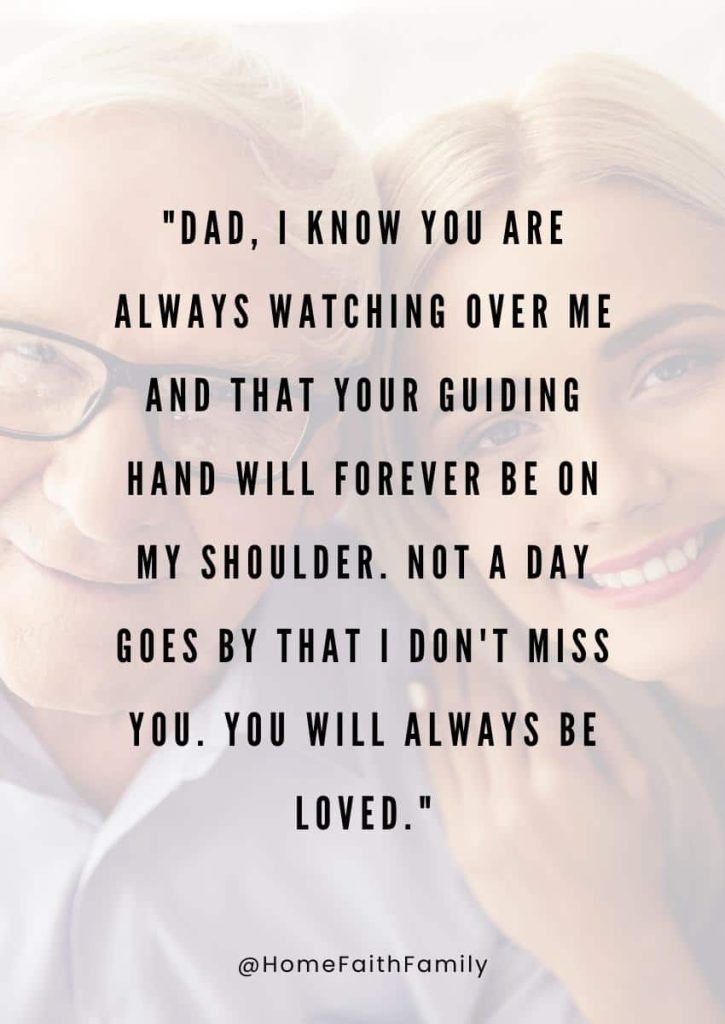 Miss You Dad Father's Day Quotes
"A big piece of my heart lives in heaven and he is my dad. Happy Father's day, dad." – unknown
"Dad, I know you are always watching over me and that your guiding hand will forever be on my shoulder. Not a day goes by that I don't miss you. You will always be loved." – unknown
"Dad, my mind still talks to you. My heart still looks for you. My soul knows you are at peace." – unknown
"I will always have this piece of my heart that smiles whenever I think about you." – unknown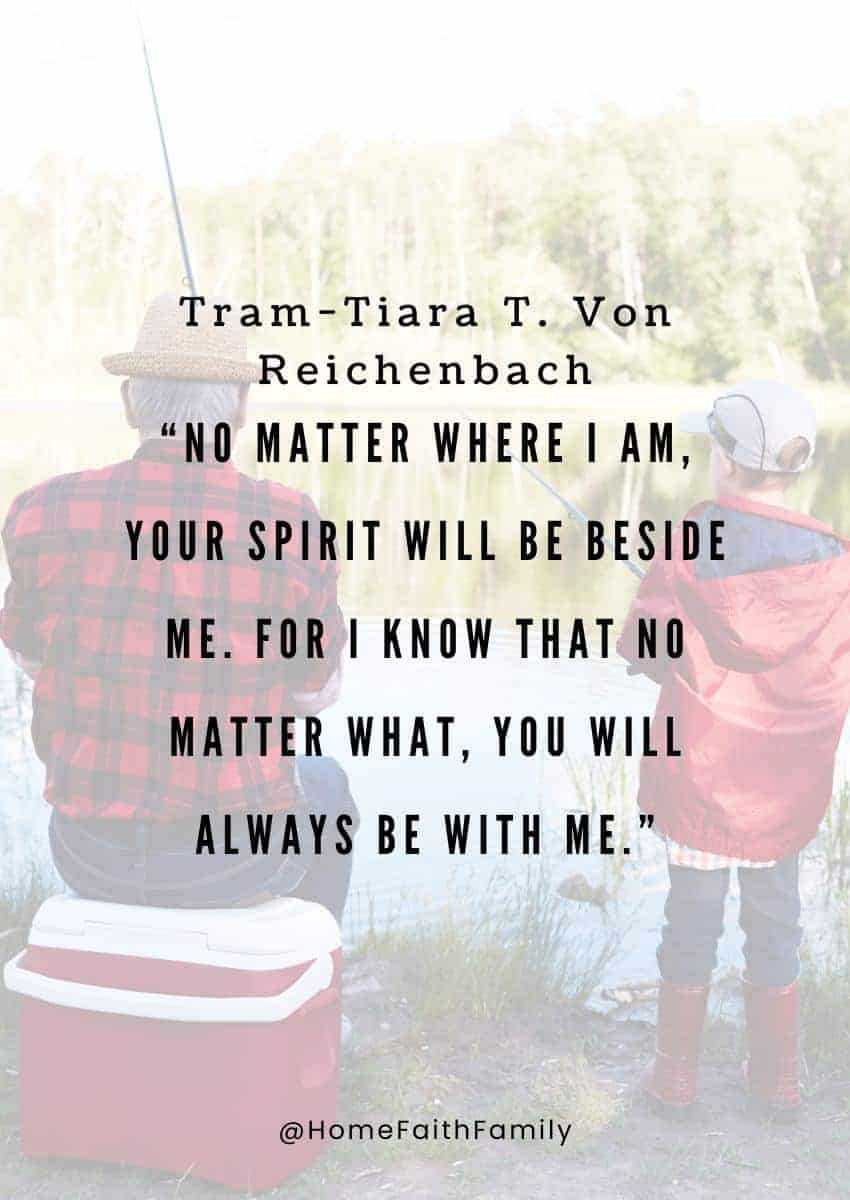 "Dear Dad, you are a wonderful man who has been part of my life for so long. I will never forget our times together, even though we are now apart." – unknown
"No matter where I am, your spirit will be beside me. For I know that no matter what, you will always be with me." – Tram-Tiara T. Von Reichenbach
"It's hard to believe that you are up in Heaven and not here with me, but I'm glad you have peace and joy there. Happy Father's Day!" – unknown
READ MORE: Father's Day is a special day. But can also be more emotional when you have children. Here are some great Fathers Day drawings your family can do to honor and remember your special dad.
Death Anniversary Message
"Say not in grief 'he is no more' but in thankfulness that he was." – Hebrew Proverb
"If there ever comes a day when we can't be together, keep me in your heart. I'll stay there forever." – Winnie the Pooh
"When I was little I bragged about my firefighting father: my father would go to heaven, because if he went to hell he would put out all the fires." – Jodi Picoult
"I keep thinking about you, Dad, even though it hurts. I'd give anything to relive those memories again." – unknown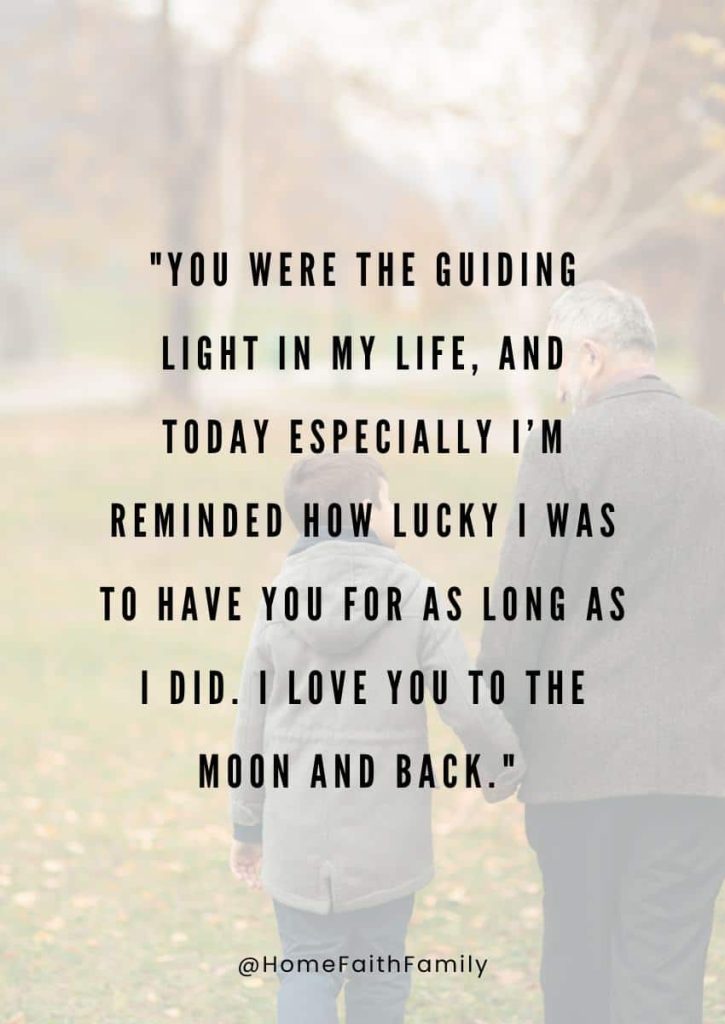 "Every day without you has been hard, but on this day especially I can't help but think how much I wish you were here with me." – unknown
"You were the guiding light in my life, and today especially I'm reminded how lucky I was to have you for as long as I did. I love you to the moon and back." – unknown
"How lucky am I to have had a father so special that I miss you this much? As much as I'm hate not having you around, I'm happy to know you're at peace." – unknown
Read More: Celebrate and remember your children's dad (and your husband) with these National Husband Appreciation Day ideas.
Prayers For a Father In Heaven
Whether you lost your own father not too long ago or have been distant from them for some time, prayers may offer you the peace you are seeking.
You can turn the worst part of losing your dad into a humble heartfelt prayer of gratitude and praise for the life he lived.
Here are some prayers to help you honor your dad in Heaven:
Dear Father in Heaven, I pray for those who have lost their fathers. Comfort them as they miss and remember their dads on this special day. Let them find healing and peace from the pain of loss. Amen.
Dear Father in Heaven, I thank You for my dad who has gone on before me. Please wrap Your arms of love around him and give him peace and joy. Despite his absence from my life, I thank You for the beautiful memory that will always be cherished. Guide me in life so I may honor him as he did to me. In Jesus' name. Amen.
Dear God, please let my dad know that he will always hold a very special place in my heart. His daughter misses him so much. Amen.
Dear Lord, I thank you for a father's love and guidance, especially all that my father has provided me. I ask you to bless his soul and keep him safe in your arms. Amen.
READ MORE: To help you honor your dad on Father's Day (or any day), here are some beautiful thank you fathers day quotes to help you express your gratitude.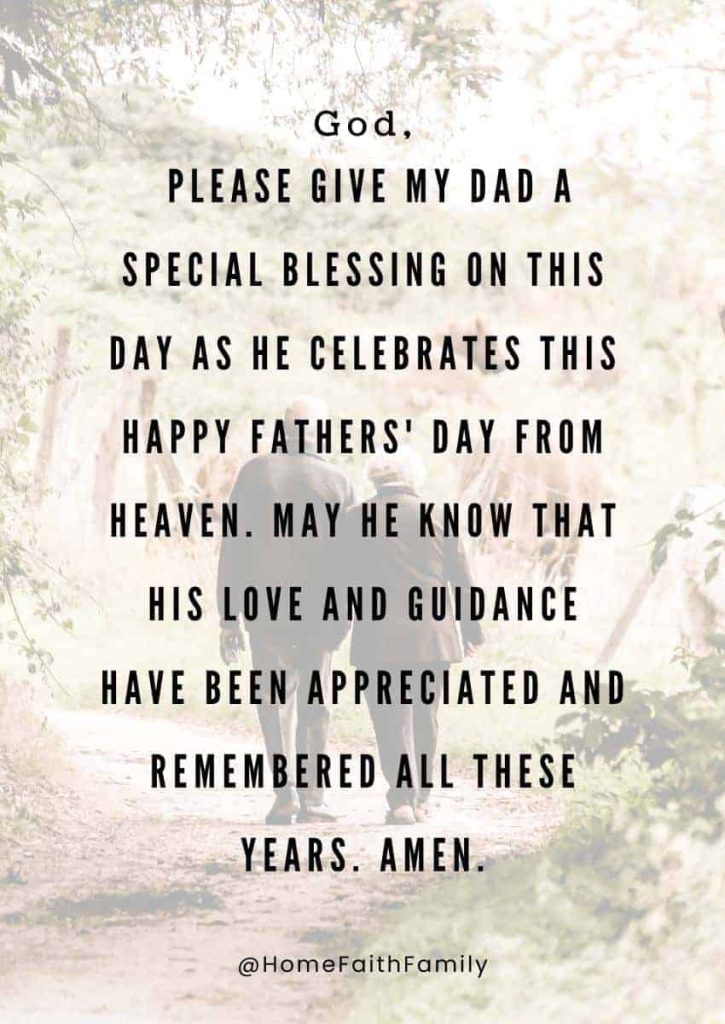 Happy Fathers' Day Prayers of Love
Heavenly Father, please shine down on my dad today as he celebrates a happy Fathers Day from Heaven above. Let him feel our love and know how much we cherish and miss him here. Amen.
God, please give my dad a special blessing on this day as he celebrates this happy Fathers' Day from Heaven. May he know that his love and guidance have been appreciated and remembered all these years. Amen.
Lord, help me to always remember my father's love for thee. May his lives' journeys never be lost on me. Will you please take the worst day of losing him and make this day a reflection of the greatest thing he did on this earth – being a dad who loved unconditionally. Amen.
Heavenly Father, I thank You for my father's life and his love and guidance throughout the years. On this day of Fathers' Day, may he be remembered with joy in Heaven and here on earth. Amen.
Though it may be difficult, celebrating Father's Day after losing a father can bring healing and happiness.
It is a day to remember all of the amazing memories and moments that were shared.
And knowing that your dad is in a better place, safe in Heaven, can give you the comfort and peace of mind to carry on.
If you have recently lost your father, we hope that this post brought some peace and comfort into your life.
Or if you know someone who lost their dad, please share this post on social media with them.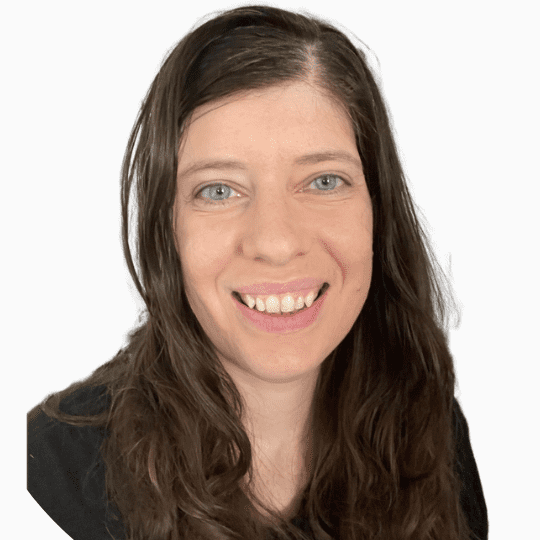 Micah Klug is a wife, homeschooling mother to five children, and author. She teaches time-tested solutions to help parents remember what matters most in life, including strengthening their home, faith, and family relationships. To learn how a child who grew up in an authoritarian home is now creating an environment of peace and joy in her own home visit this page. If you want to contact Micah, send her an email here or email [email protected].