It can be tough to figure out what to get your loved ones for Christmas, but it can be even tougher to decide what to get your boyfriend's parents.
After all, you want to get them something that they'll love but also something that won't break the bank.
If you're struggling to find the perfect gift for your boyfriend's parents this holiday season, don't worry—we've got you covered.
Below, we've put together a list of thoughtful and budget-friendly Christmas gift ideas that are sure to put a smile on their faces.
So, without further ado, here are our top picks to help you buy the perfect Christmas gift this year for your boyfriend's parents.
35 Meaningful Christmas Gifts For Your Boyfriends Parents In 2023
I research, test, recommend, and select only the best products for my readers.
If you click a link on this site and buy something, we may earn an affiliate commission. Thank you for supporting this small family business.
1. A Gift Card to Their Favorite Store
Whether they shop for clothes, gourmet food, or home décor, a gift card will give your boyfriend's parents the freedom to buy whatever they want. And who doesn't love that?
2. Indoor Garden with LED Grow Light
The Bounty Indoor Garden is the perfect gift for your boyfriend's parents.
This garden allows them to grow fresh herbs and vegetables right on their kitchen countertop, year-round.
The hydroponic growing system doesn't require any soil, so there is little to no mess, and is easy to use.
With a 100% germination rate, this garden is sure to sprout delicious harvests in weeks!
3. A Personalized Mug Or Tumbler
Are your boyfriend's parents always sipping on hot coffee or tea? If so, they'll love this thoughtful and practical gift.
You can find mugs online or at most stores that sell home goods—just make sure to personalize it with their name or initials so the family knows it was made just for them.
4. An Amazon Echo Dot
The Amazon Echo Dot is one of the hottest items on the market right now—and for good reason.
This little device can do it all, from playing music and podcasts to ordering groceries and controlling your smart home devices.
Basically, it's like having a personal assistant right in your own home.
Trust me when I say that any mother would love this handy little gadget!
5. WiFi Digital Photo Frame
The digital picture frame would be a great gift for your boyfriends parents because it is a high quality product that has a lot of features.
The resolution is 1280×800 which is perfect for displaying photos. Additionally, the touch screen makes it easy to navigate and the Walnut imitation wood material gives it a classical and elegant look.
6. Coffee Table Book: Colorful World
If your boyfriend's parents are avid travelers, just like author and photographer Dina Mi-kati than this book would be the perfect gift for them, as it is filled with stunning photographs and inspirational quotes from Mikati about her travels.
The book will provide them with endless inspiration for their future travels, and it will also remind them of all the beautiful places they have seen in the past.
7. Wine Country Gift Basket
The Connoisseur is the perfect gift for any occasion, but it is especially well-suited for a celebration.
What could be more festive than enjoying a delicious assortment of wine country favorites with friends and family?
This gift basket is sure to please everyone's palate, and it is the perfect way to show your appreciation for your boyfriend's parents.
8. Ultimate Aromatherapy Diffuser and Essential Oils Set
The ultrasonic essence diffuser included in this set is a great gift for anyone looking to enjoy the benefits of essential oils.
The diffuser uses ultrasonic waves to create a fine mist of essential oil that can be enjoyed in any room.
It's perfect for aromatherapy, and the included lavender, eucalyptus, tea tree, orange, peppermint, lemongrass, jasmine, nutmeg, clove and spearmint essential oils provide a variety of therapeutic benefits.
9. Personalized Gift: Cutting Board
This personalized cutting board would be a great addition to the kitchen of your boyfriend's parents.
A custom-made cutting board would be a lovely and personal addition to their kitchen that they could use to prepare meals for their family.
This would be a great gift for them to celebrate milestones such as anniversaries or housewarmings.
10. Neck Shoulder Back Massager with Heat
The Mo Cuishle Massager is a great gift for anyone who wants to relax and relieve tension in their muscles.
It is especially beneficial for people with busy lifestyles who don't have time for regular massages.
The microcomputer control system ensures that the massage has the same speed and pressure as a professional masseur, which can help improve blood circulation and eliminate fatigue.
This makes the Mo Cuishle Massager perfect for your boyfriends parents, as they can use it to ease tension in their muscles after a long day at work.
11. Granny Bella Chocolate Chip Cookie
Nothing beats the taste of a fresh, warm chocolate chip cookie – except maybe when that cookie is baked with love by your granny.
Your boyfriend's parents will love getting this gift, because it means they can enjoy the deliciousness of a fresh-out-of-the-oven chocolate chip cookie anytime they want!
Plus, they'll get to experience the nostalgia of childhood memories every time they take a bite.
12. The Ultimate Godiva Chocolate Gift Basket
This gift is perfect for anyone who loves chocolate, and your boyfriends parents will especially appreciate it because they will be able to enjoy all of Godiva's finest chocolates.
This delicious assortment includes milk, dark and white chocolate truffles, assorted dessert truffles, salted toffee caramels, chocolate raisins, hot cocoa, truffle coffee and more.
With this many different chocolates to choose from, everyone will be able to find their favorite flavor.
13. First Time Christmas Present: Classic Cheese Board Gift Set
This cheese board set would be a perfect first time gift for your boyfriends parents because it is a high-quality and elegant product that would add a touch of luxury to their gatherings.
The bamboo construction is eco-friendly and sustainable, making it a responsible choice.
Additionally, the included knives are made from quality stainless steel and have easy-grip bamboo handles, making them perfect for slicing cheese.
The board also includes two ceramic bowls and three slat labels, as well as a wine opener and two server forks, making it the perfect tool for serving cheese tastings.
14. Car Trunk Organizer And Storage
This car trunk organizer is perfect for busy families who need to transport groceries and other items around town.
The organizer is also water resistant and has a strong and rigid base to allow up to 75-lbs in weight.
So if you're looking for a gift that will help your loved ones stay organized, this is the perfect option!
15. Bird Feeders For The Garden
The window bird feeder is the perfect gift for bird lovers, as it provides hours of enjoyment watching feathered friends up close.
It is also a great way to connect with nature, and the large removable seed tray makes refilling and cleaning a breeze.
Plus, the smart drainage holes keep the seeds fresh. Your boyfriends parents will love this gift!
16. A Luxurious Spa Day
After a long year of taking care of everyone else, sometimes all a person needs is a day of pampering and relaxation.
If your boyfriend's parents could use some time to themselves, treat them to a day at the local spa. They can spend the day getting massages, facials, and mani/pedis—all of which they deserve.
17. 50 States USA Photo Map
The USA Photo Map would be a perfect gift for your boyfriend's parents.
They can use it to document all of their travels across the United States.
Plus, it would be a fun way for them to reminisce about all of the great memories they have made together.
18. Custom Last Name Split Letter Metal Monogram
Your boyfriend's parents will love this metal art piece as a unique and memorable addition to their home.
The split letter monogram is laser cut from high quality steel, making it a durable and lasting piece of wall art.
The customization options allow you to enter their name and initials from A-Z, creating a one-of-a-kind sign that is perfect for their family name.
The wall mount is easy to use, making it simple to hang this metal art piece on the wall above the mantel or secure it to the wall with the custom mounting holes.
19. Biscotti Cookies Gift Basket
Your boyfriend's parents will love these cookies because they are a delicious and unique treat.
The dark and white chocolate covered cookies are eye-catching and taste amazing.
The different toppings on the cookies add a fun variety to the flavor.
20. Herb Garden Kit Indoor
The Spade To Fork indoor garden kit would make the perfect gift for any green thumbed loved ones.
Not only does it come with everything necessary to get a garden started, but all of the components are certified organic.
This means that the plants will be grown in soil that is free of harmful chemicals and pesticides, making it a safer option for anyone who likes to get their hands dirty.
21. ArtPix 3D Crystal Photo
Your boyfriend's parents will love this custom 3D photo crystals because they are made of K9 Crystal.
This pure, sparkling material makes your engraving stand out in any room. Plus, it's durable enough to last a lifetime and make the best personalized gifts.
22. 10 Pc Almond Milk & Honey Beauty & Personal Care Set
The Almond Milk & Honey spa kit is the perfect gift for anyone who wants to relax and take care of their skin.
The premium ingredients will leave skin feeling soft and moisturized, while the invigorating aromatherapy experience will help to relieve stress.
This would be the perfect gift for any girlfriend, wife, or mother-in-law.
23. Family Tree Picture Frame
Your boyfriend's parents will love this unique metal tree with 10 hanging picture frames.
The dark metal finish and intricate carvings make it a standout piece that will complement any home décor.
Plus, the hanging picture frames make it the perfect way to display precious family photos.
24. Brimma Fruit Infuser Water Bottle
The gift of a fruit infuser water bottle is perfect for anyone who wants to drink more water during the day.
This is a great gift for anyone, but it can be especially useful for someone who has trouble drinking enough water each day.
The fruit infuser water bottle is made from high-quality materials and is easy to clean. It also comes with a flip-top lid and nonslip grip.
25. Mama Bear, Papa Bear Travel Tumbler Set
This travel tumbler set is the perfect gift for your boyfriend's parents.
The travel tumblers can keep hot or cold beverages at the ideal temperature for a long time, making it the perfect drinkware for any season.
The durable stainless steel design and BPA-free lid make this travel tumbler set safe and easy to use, while the attractive design makes it a great addition to any kitchen.
26. Funny Cup for Senior Citizens
If your boyfriend's parents have a wacky sense of humor, than this text acronym cup for senior citizens will give them a laugh.
The design is printed on both sides, so they can enjoy it every day.
It is dishwasher and microwave safe, so it is easy to care for.
Plus, it is packaged and shipped from the USA, so they will know that you put a lot of thought into their gift.
27. Backyard Expressions Rustic Wooden Patio
The cooler is a great addition to any backyard, patio or pool area.
It is hand-made and adds a unique sense of charm to any outdoor entertaining.
It is also a fully functional insulated cooler that even has a bottle opener on the outside. Your boyfriends parents will love this ice chest!
28. Grandparent Legacy Journal Memory Book
Your boyfriend's parents will love this gift because it is a way to capture memories and connect with future generations.
This book is a perfect way to remember all of the great moments from your life, and it can be passed down to your children and grandchildren.
The linen bound hard cover will keep their memories safe for years to come, and the gold embossed title will make this book a beautiful addition to any family library.
29. Urban Accents Movie Night Popcorn Kernels & Popcorn Seasoning Variety Pack
The Urban Accents popcorn gift set would be the perfect present for any foodie lover! This set comes with five different seasonings, all of which are incredibly flavorful.
Whether your boyfriend's parents are into sweet and salty snacks or spicy foods, they will be sure to love one of these seasonings.
Plus, this gift set is perfect for any occasion!
30. Willow Tree Anniversary, Sculpted Hand-Painted Figure
This gift would be perfect for a couple who are in love and have been together for a long time.
The artist Susan Lordi hand carves the original of each Willow Tree piece from her studio in Kansas City, MO.
This piece is cast from Susan's original carving and painted by hand.
It is a beautiful expression of love that will last forever.
31. Window Herb Garden – Indoor 9 Herb Starter Kit
Your boyfriend's parents will love this gardening kit!
It's the perfect gift for anyone who loves to garden.
The kit includes everything needed to plant savory herbs, including seeds, pots, soil, and markers.
The herbs featured in the kit include dill, basil, chives, thyme, parsley, oregano, cilantro, sage, and mustard.
The kit also includes a handy guide that takes the guesswork out of planting herbs from seeds.
32. Classic Frozen Fruit Soft Serve Dessert Maker
The Yonanas 902 Classic Vegan Non-Dairy Frozen Fruit Soft Serve Dessert Maker is a perfect gift for anyone who wants to create healthy, vegan, keto, and dairy free treats.
The machine is easy to use, and the 36 included recipes make it simple to create homemade desserts like pies, parfaits, and sorbets.
All removable parts are top rack dishwasher safe, and the base easily wipes clean after use. The machine is also BPA free.
33. 3D Moon Lamp with 5.9 Inch Wooden Base
The moon lamp would be a great gift for someone who loves astronomy or wants to create a relaxing atmosphere at home.
The lamp is based on astronomical data provided by NASA, so it's extremely realistic.
Plus, the LED light can be changed from lunar white to warm yellow, which creates a cozy to cool ambience.
34. Infused Sea Salt Sampler Set
The Caravel Gourmet Salt Sampler would be the perfect gift for any foodie.
The set comes with six different salts, each with their own unique flavor.
This would allow the recipients to experiment with new flavors and spices in their cooking.
The salt sampler would be a great way for the recipients to take their recipes to a higher level.
35. Instant Pot Duo 7-in-1 Electric Pressure Cooker
The pressure cooker is a great gift for anyone who loves to cook. It can be used to quickly cook meals or to slow cook traditional recipes.
It also has a number of safety features that make it safe to use.
When it comes to buying a Christmas gift for your boyfriend's parents, it can be tricky to know what to get. Here are a few tips to help you choose the perfect present.
Get to know your boyfriend's parents interests
What does your boyfriend's mom and dad like to do in their spare time?
This can give you some clues as to what type of gift they would appreciate.
It's important to get to know their interests (individually and as a couple) so that you can choose the perfect gift for your boyfriend's family.
Consider their hobbies
Are your boyfriend's parents avid readers? Gardeners? Knitters?
Knowing their hobbies can also help you choose a gift that they will love.
It may take some time to get to know your boyfriend's parents, but once you do, you can consider their hobbies and from there choose a gift that you feel they would enjoy.
Think about the family's style
Is your boyfriend's family more traditional or modern?
Does his parents prefer simple things or luxury items?
Knowing their style can help you pick out a gift that they will be thrilled to receive.
This can be hard, but thinking about your boyfriend's parents and their style can really help you choose a gift that makes sense!
Choose something personal
A gift that is personal and unique will show your boyfriend's parents that you really care about them and their family.
You might consider a gift that is personalized with their family name or something that commemorates a special moment or event in the family's life.
Don't be afraid to gift a gift card
If all else fails, then a gift card can be a great option!
You can get a gift card to their favorite store, or even a restaurant.
This way, your boyfriend's parents can choose something that they really want or need.
Picking out the perfect Christmas gifts for your boyfriends parents can be tough—but it doesn't have to be!
With our gift guide above, you're sure to find a present that his parents will love but won't break the bank.
So go ahead and start crossing people off of your Christmas list—your boyfriend's parents included!
Want To Check Out Other Gift Guides? Here Are More Gift Ideas: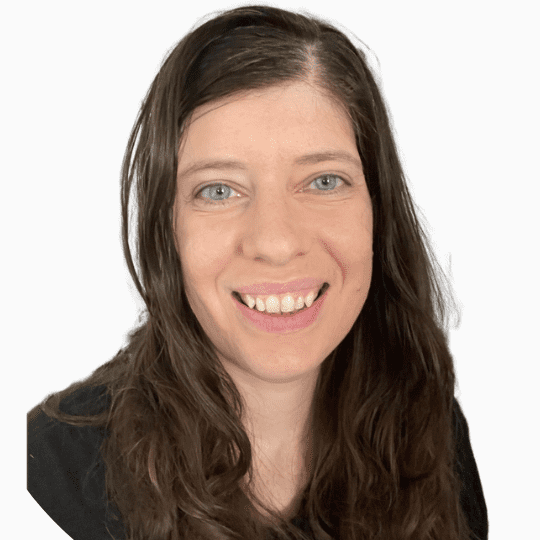 Micah Klug is a wife, homeschooling mother to five children, and author. She teaches time-tested solutions to help parents remember what matters most in life, including strengthening their home, faith, and family relationships. To learn how a child who grew up in an authoritarian home is now creating an environment of peace and joy in her own home visit this page. If you want to contact Micah, send her an email here or email [email protected].