This list of gifts for new dads is a way to remember our husbands and sons at such an important time in their lives. From first-time dads to funny gift ideas, this gift list is perfect for your man.
My husband turned pale and tried to run away after our daughter was born.
Don't get me wrong, he was amazing in the labor and delivery room. However, there was something else terrifying him.
He was scared to hold our daughter.
She was so tiny and Travis is built like an ox. And in his mind, there was no way he could hold something so delicate.
Thankfully we had a great nurse who was firmly patient with him, and he held the little baby who made him a daddy.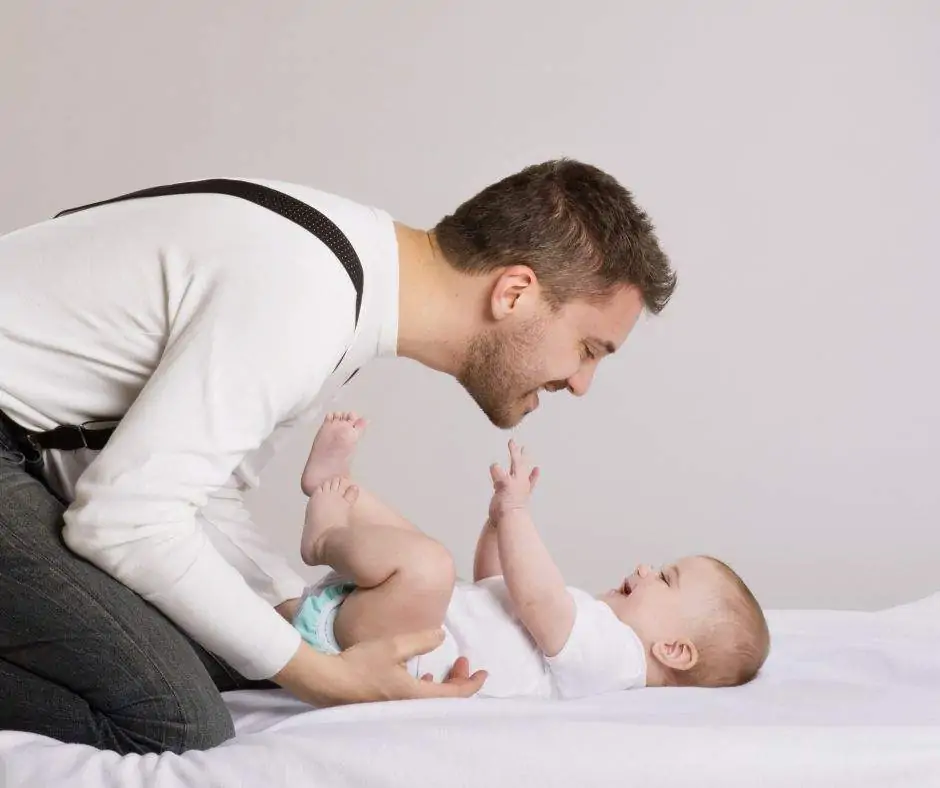 This post contains affiliate links. Disclosure policy.
How To Tell Your Husband You're Pregnant?
Does your husband know you're pregnant before you do? Just mine?
One of the best ways I've found to share with your husband that you're pregnant is with a pair of baby shoes (or socks) with a note that says, "I can't wait to meet you soon."
You can also give him a jar of pickles, a can of peaches, and a case of rootbeer with a note that says, "To use in 3 months when crazy cravings come."
After you've shared this wonderful news with him, something you two will want to do is maintain clear communication by creating a baby registry.
I personally love the baby registry on Amazon because everything can be done on your phone and you can share the list with each other. You can create a FREE baby registry HERE.
You can add everything from strollers, baby carriers, playmats, and tactical or camo-themed clothing.
What's A Good Gift For A New Dad?
In all the excitement of preparing for your beautiful gift to arrive, it's easy to let slide what happens to your husband for the next several months.
If he didn't grow up with siblings (or older sisters for that matter) then everything might feel a little foreign to him.
From doctor's appointments, ultrasounds, swollen feet (his, not yours. Heaven knows the sympathy pregnancy he will experience for you) it's so important we remember these new dads.
Daddy and Me Matching Shirts – Perfect Gifts From The Baby
The Gamer Shirt – Player 1 and Player 2. My husband LOVES his video games and has his boys playing different race car games with him. If your husband is a gamer, then this pair of matching shirts are perfect for them.
How adorable is this Taco and Taquito matching set?! There are different colors you can select for daddy and baby to match their personalities. I think I would have my husband wear this every Tuesday (for those who celebrate Taco Tuesday).
Pizza Pie & Slice For Daddy and Baby! There are several colorful options available for your husband and new baby. If you and your husband enjoyed the simple pleasure of those $5 pizzas in college, this daddy-and-me matching set will bring back memories.
Darth Vader and Little Jedi Matching Set. There have been several iconic father-child partnerships in the world today. But there's always one that continues to appear as a culture classic – Darth Vader and Luke Skywalker.
The Classic Papa Bear and Baby Bear Shirts. This traditional matching set is so soft! One clever idea would be to use this set to announce your pregnancy to your family and friends.
Family Matching Burrito, Taco, and Taquito Set. In case mom wants to get in on all this fun clothing action, you can pick up this fun food-themed family shirt set. You can't go wrong with delicious food, right?!
Captain and First Mate Matching Shirts Set. How adorable is the little heart on the anchor?! Your husband and baby could have some cute sea-themed pictures together with this matching set.
The Office – Regional Manager and Assistant To The Regional Manager Set. I laughed SO HARD when I found this daddy-and-me matching set. How perfect would this be for those who love The Office?! You could surprise your biggest Office fan for Christmas or "just because."
Full and Low Battery For Daddy and Infant. This matching set hits a little too close to home, but it's so adorable. Let's be honest, sleep isn't going to be your friend after the baby comes, but these littles are so worth the work. The best thing you can do for yourself is to give yourself grace and keep your humor strong.
Baby Shark and Daddy Shark Matching Set. If you haven't heard the song, "Baby Shark" you either don't have kids or have been living in a mountainous cave. Either way, this song is popular with kids and it doesn't seem to be going away.
Reel Cool Dad and Cutest Catch Matching Shirts. There are several colors you can choose from that will match the personality of your husband and baby. This would make a great gift for first-time dads, especially if he loves fishing.
Must Have Expectant Father Gifts
Dad Jokes: Terribly Good Dad Jokes. Everyone loves cheesy, badly timed dad jokes because they are told by your dad, and you only get one dad right? So help your husband improve his collection of jokes that will make you cringe and laugh at the same time.
Sassy Dad Fuel Tumbler. Babies bring us so much joy, but they also mean no sleep. With a spill-proof lid, this is the perfect tumbler cup for your husband to use for his favorite (kid-friendly) drink.
Take It Easy On Me, My Wife Is Pregnant Shirt. This hilarious shirt for your new dad is a great way for him to easily explain why he looks tired and stressed all the time. Your husband can also expect a few chuckles from other dads who understand what he's going through.
Welcome to the Club: 100 Parenting Milestones You Never Saw Coming. These 100 rarely documented but all-too-realistic milestones—such as "First Time Baby Says a Word You Didn't Want Her to Say"—provide comfort, solidarity, and comic relief for new parents.
Funny Matching New Dad and Baby Picture Frame. The 3D moon and stars make this product unique. Gift your husband a sweet chuckle with this picture frame of him and your baby.
My Dad Has a Beard. What is it like to have a beard? What kinds of wonderful things can you do with a beard? My Dad Has A Beard by Kellen Roggenbuck is a fun children's book about a little boy's daddy's beard. The reviews on this book don't lie, this is a must-have for your new dad (beard or no beard).
The Ultimate Diaper Changing Coin. You'll never have to fight over who changes the diaper again; simply flip the coin and let fate decide. This is a hilarious and playful gift for your new dad to be.
One Awesome Dad Mug. Your new dad can drink his "pick-me-up" morning juice in this novelty coffee mug. This mug feels solid in your hands and is dishwasher and microwave safe.
Daddy To Be Gifts From Bump
Our husband's go through a lot the day when their baby is born. While their significant other is doing all the hard labor, they have the work of being the emotional support. This can get become very tiring, which makes these gift ideas for dad during childbirth perfect.
Energy-Packed Protein Crisps. I was in labor with our son for 18-hours. My husband was exhausted by the time he came. One of the best things our hospital did was the nurses kept replenishing my husband with high-protein snacks. He wouldn't have been awake for the delivery if it wasn't for his supply of food and snacks.
If My Husband Added One Thing To This List – This Would Be It! Having a baby is a "hurry-up-and-wait" game. You never know what curveballs will come or what's going to happen. Your husband needs to be alert and on top of his game for his partner, and this will help him do that!
DadWare Bondaroo Skin To Skin Kangaroo Bonding Shirt. I LOVE this dad-to-baby bonding shirt! There is something so peaceful and relaxing for both parent and baby when there is skin-to-skin time. Your husband can enjoy skin-to-skin time without being shirtless.
iPhone Charging Cables – 2 Pack. One of the items my husband always brings for him and myself when I go into labor is charging cables. Your husband is the mediator between his spouse and the waiting family. Once your baby is born, the last thing you want is a phone with low-to-no batteries and miss out on picture opportunities. If you have an Android, these charging cables are available.
What Should I Get My First-Time Dad?
Buying a gift for a first-time dad can be a little intimidating.
They might not know what they need and sometimes you don't know what will help them the most, but I can help you with an idea.
My husband and I have almost created a basketball team. We know the ins-and-outs of C-sections to VBACs.
The BEST gift for new dads is your love, support, and understanding. He needs to feel included and wanted in this new journey.
It's so easy for the new dad to be pushed quietly to the side while everyone praises the mom and dotes on the baby.
Don't fall into this trap.
A father's influence is desperately needed in today's world, and including him in the pregnancy, birth, and baby years will gift you some of your sweetest memories.
Gift Ideas For Expecting Dad
Mission Critical Action Baby Front Carrier. This front-facing and back-facing baby carrier is designed for babies 8-35 lbs. This baby carrier is a favorite product with father-focus brands for its comfort, durability, and MOLLE webbing feature.
ActiveDoodie Dad Diaper Bag, Tactical Adventure Gear For Dads. This diaper bag is one of the manliest you will find for your favorite dad and comes recommended for the dad who doesn't want to carry "the purse" bag. The best part about this bag is the features and warranty their company is giving to customers.
RELATED: These are the ultimate thoughtful and budget friendly Christmas gift ideas for your boyfriends parents, no matter their style. Check it out.
Baby Foam Designer Playmat. One of the biggest pains my husband experiences is his back hurting after playing on a hardwood floor. These little ones are so versatile, but we adults, we need a little comfort. I love how large this mat is and how thick the padding is for maximum comfort.
SnoofyBee Portable Clean Hands Changing Pad. I wish Travis and I had this with each of our babies. This will make diaper changing easier since little hands won't wander and reach for their diaper. Instead, they will be playing with their favorite toy.
Binxy Baby Shopping Cart Hammock. There was no such thing as online order pickup when my husband and I had our first few babies. At first, we used one cart for the car seat (especially when the baby was sleeping) and another for the groceries. This hammock would have made grocery shopping trips a breeze.
Baby Trend Expedition Jogger Travel System. When our oldest was a baby, my husband and her would go on walks around campus. A solid stroller, specially built for running and rough terrain was a must for both to have a great experience.
Expecting Father's Day Gift Ideas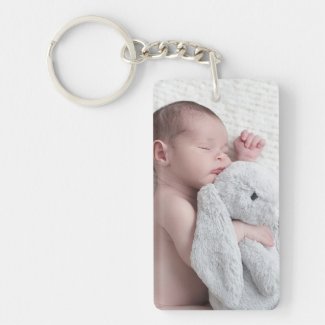 Personalized Double Sided Baby Photo Keychain. Whether you're able to capture the first moment your new dad held his baby or an adorable picture of your new family, this photo keychain is a sentimental gift for new dads.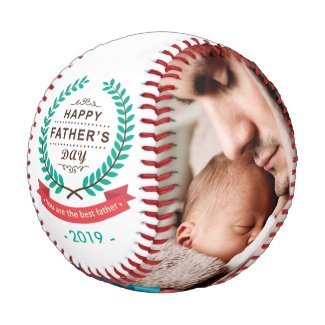 Happy Father's Day Custom Family Baseball. How adorable is this gift?! You can upload two of your favorite daddy-and-me photos for your baseball (and family loving) man.
Personalized Photo To Canvas Print Wall Art. A new family member always means new pictures. Some of my favorite photos are the ones with my husband and our children, especially since he HATES getting his picture taken. You can select your preferred dimensions for your one-of-a-kind artwork.
You Will Always Be My Hero Leather Keychain. This personalized gift for new dads is perfect if you're wanting something simple but elegant. You can insert a photo of him and your new baby or one of your *new* family.
Personalized Leather Journal. You can customize your husband's next journal as he embarks on the new adventure of Fatherhood. The quality of these leather journals is incredible and would make an amazing gift if your husband likes to write.
Bronze Script Dad Picture Frame. This "I heart you dad" picture frame is simple but elegant. Your husband can add this unique frame to his work or home office for easy decoration and heartfelt reminders of his family.
Cool Gifts For Expectant Dads From Wife
Amazon Family Subscription – Try for 30 days FREE. My favorite part about the Amazon Family Subscription is the discount on diapers and wipes. Plus, think of all the time you're saving with Amazon's free shipping. You won't have to run through your local store trying to find the last box of size 2 diapers.
A Game Plan for Dad to Lead, Equip, Love—and Grow in Faith! Dads are their kids' coaches in life, and that requires a ton of prep work—not just on how to train them but to lead them as well. These 200+ devotions act like a dad's game day clipboard, a blueprint for success as a role model—to teach kids how to live in a hard world full of ups and downs, wins and losses, strengths and weaknesses.
2020 EST New Parent Gift Set For Parents To Be. It's hard to come up with the perfect gift idea for new families. You can't go wrong with this bonding family gift made for dad, mom, and baby.
Which Is The Best Gift For Your HusbanD?
There are enough gift ideas on this list to last a lifetime, so how do you know which is the best gift for your favorite new dad?
Focus on his needs as a man first, and what you feel will help him be the best dad possible.
The last thing you want your husband to do is to lose his sense of "self" as he adds the responsibility of caring for a new baby and wife.
What you can do is help him with baby-to-daddy gifts from this list that you know he will love.
Luxury Gifts For New Dads
Canon DSLR Camera Kit (EOS Rebel T6) With Multiple Lenses. There is something magical when you can capture your family moments with a great lenses.
Your children grow fast and you will wonder where the time went. And you can capture these beautiful moments with a high-resolution camera that is dependable.
RELATED: From savory to sweet and even reader's favorites, here are 30 snacks for your hospital bag that new moms need to help curve their cravings.
Moonybaby Split Baby Monitor With 2 Cameras. There is a peace of mind knowing you can see your baby without the risk of waking them up while they sleep. When you are looking for your perfect baby monitor, you want one with night vision and this monitor has that plus temperature alert, 2-way talk, and is sound activated.
Ring Video Doorbell 2 With HD Video. Sometimes it's nice knowing who decided to stop by unannounced, especially when you have a newborn in your home. One of the best features of the Ring is the ability you have to interact with your visitor without opening the front door.
Baby Breeza Formula Pro. This is the baby machine of all machines that mixes, heats, and dispenses formula or water. There are several customizable mixing systems from this machine, all of which will allow your husband to help with the baby feedings without the worry and stress of having the water too hot.
The Nintendo Switch. Sometimes there isn't a lot your husband can do to help with the baby. He will share in your sleep deprivation, stress, and sometimes experience his own postpartum depression and anxiety. The best thing you can do for him is to give him an outlet for those difficult days.
Dad Approved Baby Board Books He Will Actually Enjoy Reading
My Dad Has a Beard. What is it like to have a beard? What kinds of wonderful things can you do with a beard? My Dad Has A Beard by Kellen Roggenbuck is a fun children's book about a little boy's daddy's beard. The reviews on this book don't lie, this is a must-have for your new dad (beard or no beard).
My Dad Is Amazing! (A Hello!Lucky Book). This fun book features a mythical yeti to showcase just how amazing dads (and their kids!) are. Silly with colorful illustrations, this book celebrates dads for the many things that make them special and important.
National Bestseller, Made For Me. From a child's first uttered "Dada" to his or her first unsteady steps, nothing can adequately convey the joy and awe of watching the birth and growth of a new child. Made for Me is a winning presentation of tender moments that tie a father and his new child together―forever.
Toot! by Leslie Patricelli. Everybody does it: Kitty, Doggie, Daddy — even Mommy! And when this beloved bald baby does it while running, it sounds like a train. This frank and very funny look at a certain noisy body function is perfectly suited to the youngest of listeners, while their giggling daddy will be happy to read it aloud.
Dinosaur Dance! Whether they dance the Shimmy Shimmy Shake, the Quivery Quake, or just decide to Cha-Cha-Cha, young readers are sure to giggle along with these adorable creatures that are ready for a ROARING good time!
Where's Spot? by Eric Hill. This classic children's board book has delighted several generations, including mine! Your baby will love this book so much you may have to buy a second copy.
Little Blue Truck. A muddy country road is no match for this little pick up–that is until he gets stuck while pushing a dump truck out of the muck. With a text full of truck sounds and animal noises to read aloud, here is a rollicking homage to the power of friendship and the rewards of helping others.
Press Here! A Board Book. My toddler loves this book. Each page of this surprising touch book instructs the reader to push the button, shake it up, tilt the book, and who knows what will happen next! Children and dads alike will giggle with delight as the dots multiply, change direction, and grow in size!
The Wonderful Things You Will Be. From brave and bold to creative and clever, Emily Winfield Martin's rhythmic rhyme expresses all the loving things that parents think of when they look at their children. With beautiful, and sometimes humorous, illustrations, and a clever gatefold with kids in costumes, this is a book grown-ups will love reading over and over to kids-both young and old.
We're Going on a Bear Hunt. Full of delightful comedy and high drama, this tale of a brave family's joyous romp through sweeping landscapes is sure to win new fans. This board book is truly an adventure for your young family.
I Love You Through And Through. I need to replace our family's copy of this board book since it's falling apart (yes, our kids love this book THAT much).
A toddler and his teddy bear illustrate a young child's happy side, sad side, silly side, mad side, and more! Babies and toddlers will feel loved all over when they hear this declaration of adoration and affection!
Survival Kit Must-Haves For Your Man
Active Doodie Dad Diaper Bag Backpack. This tactical adventure gear is perfect for dads who don't want to carry a "girly" diaper bag. This heavy-duty diaper bag has plenty of space for your kid's things plus more.
What Should Be In A Daddy Survival Kit?
My husband and I made the rookie mistake after our first baby was born. We thought we could handle any curveball that was thrown at us.
Boy, were we wrong!
Our biggest stress was food. I was trying to recover from a c-section and Travis was busy with school. The last thing either of us wanted to do was spend time in the kitchen cooking.
Here are some of the best gift ideas for new dads to help them (and their families) enjoy those first few precious months.
A gift card to their favorite restaurant for a quick dinner is one of the best gifts for new dads you can give. Some restaurants include:
Amazon Groceries.
Amazon customers in select regions can skip the trip to the store and shop online for household essentials in everyday sizes – and save even more on top of already low prices! Amazon Pantry offers low prices across thousands of products from groceries, snacks, and beverages to beauty and cleaning products. Having the gift of groceries is heaven-sent as your new family finds their new norm.
The most important gift for new dads is to help him with his new role as a father. Welcoming a baby should be a time of excitement and joy, even though he might feel anxious about his new role.
If you know a soon-to-be new dad, be sure to share this gift list with him and ask him what his favorite daddy and me matching shirt is, or the one luxury gift he would want most!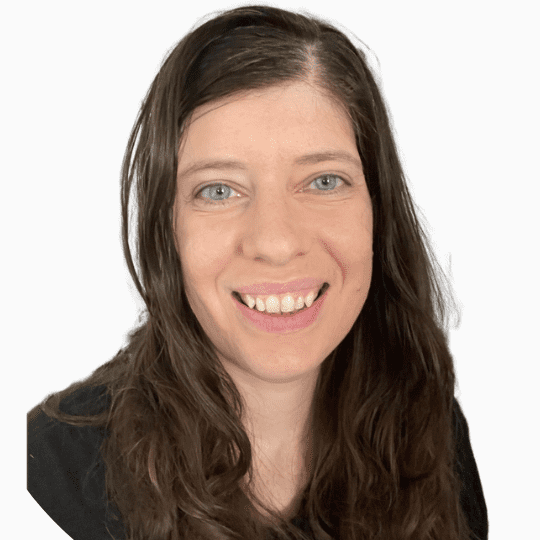 Micah Klug is a wife, homeschooling mother to five children, and author. She teaches time-tested solutions to help parents remember what matters most in life, including strengthening their home, faith, and family relationships. To learn how a child who grew up in an authoritarian home is now creating an environment of peace and joy in her own home visit this page. If you want to contact Micah, send her an email here or email [email protected].