These religious Easter gifts and egg filler ideas for kids are perfect to help them focus on Christ this holiday. You're going to love teaching them the reason for Easter while growing their testimony (all while having fun).
Do you remember your favorite Easter egg hunt? What was it about that day you loved the most?
Could it be the family gathered together, laughing and enjoying the crisp spring day? Or maybe you found something special in one of your Easter eggs?
Or candy!
Let's be honest, who doesn't love candy?
For me, I remember pressing my feet into the grass of my church's baseball field. A group of women helped organize a small Easter egg hunt for the primary children and I couldn't wait to fill my little grocery sack.
The words "Go!" were screamed across the way and every child ran as fast as they could to scoop up eggs into their Easter baskets.
All of the running was perfect for parents with high active toddlers and kids.
During this Easter egg hunt, I found one small egg that was tucked away behind a bench between third base and home plate.
Inside was a little ticket that said, "PRIZE" and on the back were instructions on how to claim this gift. My siblings were secure with our mother (and their candy. My goodness did they get a lot of candy).
When I went to turn my ticket in, I was given a small and beautifully wrapped box. Inside was a handheld mirror with a picture of the Savior knocking on the door.
I loved this Easter gift and spent the rest of the day smiling. (I still have this gift tucked away somewhere safe).
I research, test, recommend, and select only the best products for my readers.
If you click a link on this site and buy something, we may earn an affiliate commission. Thank you for supporting this small family business.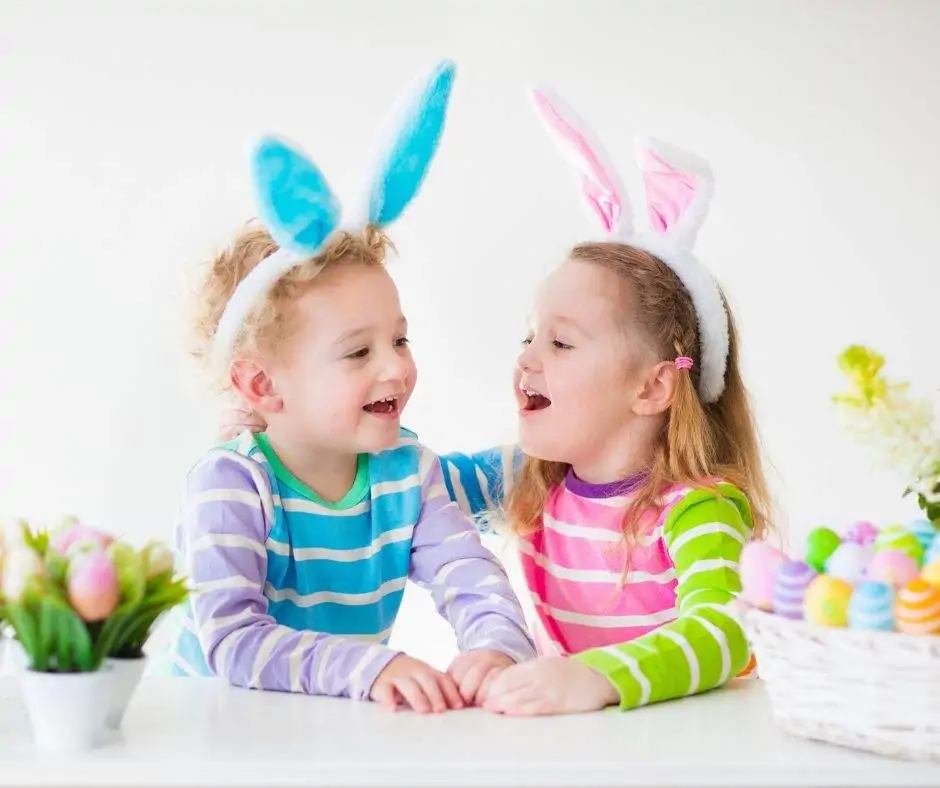 Hey friend, these Easter story for kids will captivate your child's mind and attention as you teach them about the death and resurrection of Jesus Christ. You'll find stories, prayers, scripture verses, and more!
Religious Easter Gifts and Egg Filler Ideas for Kids to Focus on Christ
For those who are trying to find creative and fun ways to share your faith with your children, and help them grow their faith in Christ (especially in their younger years), then you're going to love the ideas in this list.
There isn't anything wrong with the chocolate candy or all the colorful treats. I think those things can easily be incorporated into this beautiful holiday.
Heaven knows they're still kids, and some of us adults are kids at heart.
But if you're looking for a way to also help your children keep their hearts and minds centered on Christ and teach them the reason for Easter, then you'll love these ideas.
Presenting the Easter Gift and Surprise
The first thing you'll want to decide is how you'd like to give your Christ-centered gifts to your children. Some of the gifts on this list won't fit inside your brightly colored plastic Easter eggs (and that's okay).
A few fun ideas include:
Religious Easter Gifts
Books
Whether you're looking for a chapter book for your older kids or a religious Easter coloring book for your younger kids, you can never go wrong with sharing a good book with someone you love.
A few book ideas include:
The Big Picture Interactive Bible Storybook (Hardcover): Connecting Christ Throughout God's Story. What I love most about this book is the kid-friendly graphics that leave you feeling invited to read. This book also comes with a free app that brings this book to life, which is great for talking about the Bible with your kids.

Jesus Loves The Little Children. This book is perfect if you have young children in the home learning to read. My kids LOVE the "I Can Read!" books because they're designed and written specifically for kids in mind.

Christ and Kids and Adult Coloring Book. Bring the Bible to life for any member of your family. If you're struggling to spiritually reach a teenager or if you need spiritual respite yourself, then this coloring book would be amazing. You'll have to check out some of the sample pages to see how the book is organized.

The Miracle of Easter. This book is perfect for any age, especially if you're looking for ways to share your faith and start some great spiritual conversations.

Bible Belles. This book series is perfect for young girls and young women looking to find their faith in Christ. These books teach Christian girls to depend on God and develop their character as disciples of Jesus Christ.
Toys
Candy
There are so many different candies that include scriptures and other faith-building sayings. Take a look at this list and find your favorite. There is something for everyone.
For Older Kids & Teenagers
I completely understand that sometimes it's hard to keep the magic alive for your older kids during the holidays. By now they probably know who "Santa" and the "Easter Bunny" are, but you still want them to feel loved and included.
This list has some beautiful and affordable Christian jewelry that you (and they) will love as you help strengthen their faith in Christ.
No matter what you decide to do with your family for Easter, I hope you keep your heart and mind centered and focused on Christ.
It's because of Christ that we have the beautiful promise of a new life in Him. What a wonderful gift and opportunity we have to share this beautiful gift and message with those around us, especially with our family members.
Feel free to leave a comment below and let me know some of your favorite Easter memories.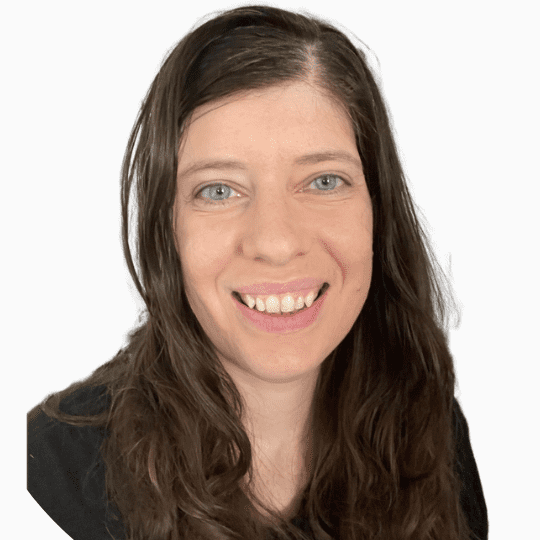 Micah Klug is a wife, homeschooling mother to five children, and author. She teaches time-tested solutions to help parents remember what matters most in life, including strengthening their home, faith, and family relationships. To learn how a child who grew up in an authoritarian home is now creating an environment of peace and joy in her own home visit this page. If you want to contact Micah, send her an email here or email [email protected].