Are you looking for a fun and easy way to teach your kids about the true meaning of Easter? Why not print out these free Easter Scripture cards!
Featuring different Easter Bible verses, these cards are perfect for kids of all ages.
You can print them out, cut along the lines, and then hang them up around the house as a reminder of the beautiful Easter story.
One of my favorite activities to do with my children is encourage them to commit Bible verses to memory, so they can share the words of God with our family and their friends.
These Easter Scripture cards are a great way to do just that!
So get ready to make some lasting memories this Easter season and print out these free Easter Scripture cards today.
Free Easter Scripture Bible Printable Cards For Kids
We love celebrating Easter and the holy week in our home.
It is a time to celebrate new life and the hope that comes with Jesus' resurrection.
Now, my husband and I will do the Easter bunny on Saturday and keep resurrection Sunday focused on the Savior, who sits at the right hand of God.
And what better way to teach your kids about the true meaning of Easter than with the story of Jesus Christ?
These Bible study verses are perfect for kids of all ages, and they're sure to get your little ones thinking about the real reason we celebrate Easter.
So send this free printable straight to your inbox and start celebrating the resurrection story with your family today!
Easter Scriptures From The Book of Matthew
The Book of Matthew in the New Testament provides a wealth of scriptures for our children to study.
You'll also find scriptures from the books of Mark, Luke, and John that you can share with your children.
What I love most about Matthew's account is his testimony of the Christ Jesus and the charge the disciples received in the 28th chapter.
Needless to say, the Jewish leaders were not thrilled with the news of Christ's resurrection, but, as you can teach in our children's ministry, nothing can stop God's work from progressing.
By teaching our children the importance of Christ's sacrifice, we can help them to understand not only his promise that he will be with us always, but also strive to spread His message of love and forgiveness.
Matthew 28:6
"He is not here: for he is risen, as he said. Come, see the place where the Lord lay."
Matthew 28:8
"And they departed quickly from the sepulchre with fear and great joy; and did run to bring his disciples word."
Matthew 28:19-20
"Go ye therefore, and teach all nations, baptizing them in the name of the Father, and of the Son, and of the Holy Ghost:
"Teaching them to observe all things whatsoever I have commanded you: and, lo, I am with you always, even unto the end of the world. Amen."
Easter Scriptures From The Book of Mark
If you're looking for a way to keep Christ in the center of your Easter celebration, feel free to print these Easter scripture cards for your child's Easter baskets.
You can roll the scriptures up and use them for your Easter egg hunt.
Your child will find faith filled scriptures in their plastic Easter eggs, alongside their chocolates and treats as you create a meaningful, testimony building moments with these verses from the Book of Mark.
And don't forget to share your personal testimony of the beautiful message of the resurrection of Jesus Christ and his empty tomb that his disciples found.
Mark 16:3-4
"And they were saying to one another, 'Who will roll away the stone for us from the entrance of the tomb?' And looking up, they saw that the stone had been rolled back—it was very large."
Mark 16:15-16
"And he said unto them, Go ye into all the world, and preach the gospel to every creature.
"He that believeth and is baptized shall be saved."
Mark 16:17-18
"And these signs shall follow them that believe; In my name shall they cast out devils; they shall speak with new tongues;
"They shall take up serpents; and if they drink any deadly thing, it shall not hurt them; they shall lay hands on the sick, and they shall recover."
Easter Scriptures From The Book of Luke
The story of Easter is beautifully told in the Book of Luke.
From Jesus' entry into Jerusalem to his death and resurrection, it's a powerful story of faith and hope that will stay with your child for years to come.
These Easter Scripture cards and Sunday Affirmations featuring verses from Luke can help bring the amazing Easter story and God's word to life.
You can help your child feel the holy spirit and bring the gift of eternal life this Palm Sunday to life with the Book of Luke.
Luke 24:2-3
"And they found the stone rolled away from the sepulchre.
"And they entered in, and found not the body of the Lord Jesus."
Luke 24:5-6
"And as they were frightened and bowed their faces to the ground, the men said to them, 'Why do you seek the living among the dead? He is not here but has risen.'"
Luke 24:31-32
"And their eyes were opened, and they knew him; and he vanished out of their sight.
"And they said one to another, Did not our heart burn within us, while he talked with us by the way, and while he opened to us the scriptures?"
Luke 24:34
"The Lord is risen indeed, and hath appeared to Simon."
Luke 24:39-40
"Behold my hands and my feet, that it is I myself: handle me, and see; for a spirit hath not flesh and bones, as ye see me have.
"And when he had thus spoken, he shewed them his hands and his feet."
Luke 24:46-47
"And said unto them, Thus it is written, and thus it behoved Christ to suffer, and to rise from the dead the third day:
"And that repentance and remission of sins should be preached in his name among all nations, beginning at Jerusalem."
Easter Scriptures From The Book of John
You can download these great Bible verses to teach your children or to use for your Easter Sunday school lessons.
Because children learn best through the creative ways we share our testimony and these Easter resources is the perfect activity for any Christian mother.
I love taking the printables you find on this website to our local print shop to support small businesses, or you can print these activity pages at home.
John 19:19
"And Pilate wrote a title, and put it on the cross. And the writing was, JESUS OF NAZARETH THE KING OF THE JEWS."
John 19:40-41
"Then took they the body of Jesus, and wound it in linen clothes with the spices, as the manner of the Jews is to bury.
"Now in the place where he was crucified there was a garden; and in the garden a new sepulcher, wherein was never man yet laid."
John 20:8-9
"Then went in also that other disciple, which came first to the sepulcher, and he saw, and believed.
"For as yet they knew not the scripture, that he must rise again from the dead."
John 20:11-13
But Mary stood without at the sepulcher weeping: and as she wept, she stooped down, and looked into the sepulcher,
"And seeth two angels in white sitting, the one at the head, and the other at the feet, where the body of Jesus had lain.
"And they say unto her, Woman, why weepest thou? She saith unto them, Because they have taken away my Lord, and I know not where they have laid him."
John 20:14-18
"And when she had thus said, she turned herself back, and saw Jesus standing, and knew not that it was Jesus.
"Jesus saith unto her, Woman, why weepest thou? whom seekest thou? She, supposing him to be the gardener, saith unto him, Sir, if thou have borne him hence, tell me where thou hast laid him, and I will take him away.
"Jesus saith unto her, Mary. She turned herself, and saith unto him, Rabboni; which is to say, Master.
"Jesus saith unto her, Touch me not; for I am not yet ascended to my Father: but go to my brethren, and say unto them, I ascend unto my Father, and your Father; and to my God, and your God.
"Mary Magdalene came and told the disciples that she had seen the Lord, and that he had spoken these things unto her."
John 20: 19-20
"Then the same day at evening, being the first day of the week, when the doors were shut where the disciples were assembled for fear of the Jews, came Jesus and stood in the midst, and saith unto them, Peace be unto you.
"And when he had so said, he shewed unto them his hands and his side. Then were the disciples glad, when they saw the Lord."
John 20:21-22
"Then said Jesus to them again, Peace be unto you: as my Father hath sent me, even so send I you.
"And when he had said this, he breathed on them, and saith unto them, Receive ye the Holy Ghost."
How To Print These Easter Bible Verse Cars For Kids
This Easter season, what better way to celebrate than with spreading the good news of Easter, provided by the son of God?
One great idea is to print out these Easter Bible verse cards that are especially designed for kids.
These cards can be easily accessed online for free and printed at home to provide you with simple but meaningful reminders of how wonderful this special holiday can be.
The cards come with a number of verses related to the joys of Easter and its symbols, the perfect way to help your children remember why they are celebrating this season.
They can be used as decorations or given out as gifts – whatever suits their special occasion needs!
How To Tell The Easter Story With Kids
Telling the Easter story to kids is a great way to encourage them to think about the importance of Jesus' life and crucifixion.
Start with the Last Supper and explain how Jesus gathered his disciples together one final time before he would go on to be crucified.
Talk through his arrest and trial, then finally discuss the events leading up to his resurrection.
Make sure you emphasize both his death and resurrection as the most significant elements of the story, so that kids understand the full significance that Easter has for Christians around the world.
You can also incorporate fun ways and activities into your storytelling, such as coloring pages or other Christ-centered Bible stories.
With these activities in place, kids can both learn about and engage with this important holiday!
These free Scripture cards are a great way to teach young children about the beauty in the sacrifice and gift of the Savior's life and sacrifice.
Simply print them out and hang them up around your house as a reminder of what Easter is all about!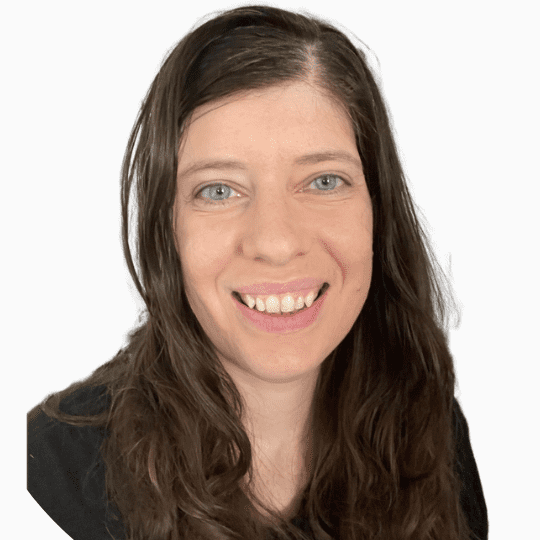 Micah Klug is a wife, homeschooling mother to five children, and author. She teaches time-tested solutions to help parents remember what matters most in life, including strengthening their home, faith, and family relationships. To learn how a child who grew up in an authoritarian home is now creating an environment of peace and joy in her own home visit this page. If you want to contact Micah, send her an email here or email [email protected].