Is your man impossible to shop for? Mine is (I know the pain). The Valentine's gifts in this guide will help you find the perfect Valentine gift for your husband he will surprisingly love.
My husband's ears flushed red and I could feel the heat coming off his face.
He was thoroughly embarrassed and I wasn't ready to admit that I was enjoying every minute of him squirming in his seat.
You see, my husband and I have been married for a little over 10 years. And all I did was ask him about his favorite Valentine's gift. I genuinely wanted to know.
And the poor man's mind went as blank mine when I witness our kids trip over something on one end of the house, knock over everything in their path, and finally fall on the other side of the house. (*silent applauds for their incredible skills though*).
He tried to get himself out of his precarious situation by asking, "What was your favorite gift?"
I told him and his sweet face lite up. His response was, "Oh yea, I remember that gift. That one reminds me of the time you lit our kitchen on fire…" (and he trails off down memory lane, but I will spare you the story).
I'll tell you what our favorite Valentine's gift is a little later in this post, but first, there is something important you NEED to understand.
Your husband doesn't have to be a challenge to shop for.
There, I said it.
I'm the first one to understand that all men are NOT created equal and that their personalities, likes, and passions are as different as a woman's shoe collection.
Knowing this, you can confidently read and find the best valentine's gifts for your husband on this list.
You'll find this list divided into specific Valentine's gift ideas:
This post contains affiliate links. Thank you for your support. Disclosure policy.
IDEAL VALENTINE GIFTS FOR HIM What can I do for my husband on Valentine's Day?
You're going to love the gift ideas on this list for your husband. But there is also something you need to remember.
Buying a gift is easy, but consistently and lovingly strengthening your relationship is where the true romance of Valentine's Day (and every day) comes to strengthen your relationship.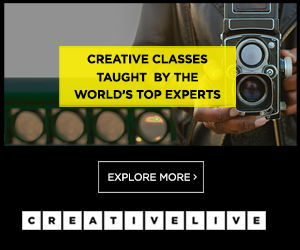 Help your husband organize his gadgets with this sleek wooden docking station. This 3-piece set will help him keep the side of his bed clutter-free and more organized.
If your husband is an Apple fan then this bamboo charging station and port will help him organize his tablet, phone, watch, earbuds, cords, and more. You can check out all the features available HERE.
This "I Love You" card is handmade with real bamboo wood. A bright splash of red hearts draws attention to the unique design that is sure to drive your caring message home. Inside the card you will find a blank space surrounded by hearts, it is the perfect place to highlight your love note.
This beanie combines fashion with tech. It not only keeps you warm in the winter months but also allows you to enjoy handsfree Bluetooth music. The max volume output is up to 110dp. while other brand's average 70-80. With this beanie, your husband can enjoy clear music even he is walking on a noisy street.
I use to think gift cards were the "easy way out", but after nearly 10 years of marriage, I learned a valuable lesson. Sometimes my husband is saving up for a gift that we can't afford in our budget, and every bit helps. Plus, he can find something HE wants on his own time.
Did you know Groupon has some of the best deals for romantic getaways? (You can find them HERE). I love how you can look up the top-rated getaways in your area, or you can plan for a more adventurous outing.
These Apple AirPods with charging case is perfect for quick on the go listening. Your husband doesn't have to worry about his headset cords being tangled up or frustrated that he has *another* knot that will never get out. My husband loves his set and I hope your husband does too.
PERSONALIZED VALENTINE GIFTS FOR YOUR HUSBAND
I've never met a man who doesn't love a good knife, especially if he loves being outdoors. This survival knife kit includes an LED light, fire starter, bottle opener, seat belt cutter, glass breaker and is perfect for hunting, camping, outdoor use, and for emergencies.
This personalized wooden cutting board is a keepsake treasure to commemorate your anniversary date. It's made with walnut or maple wood and oiled with a food-safe oil that preserves and toughens the board. On one side of the board is your reminder of the love you and your husband share and on the other side you can safely cut your food.
1ST VALENTINE GIFTS FOR HIM THAT ARE ACTUALLY ROMANTIC
When my husband and I were first married we were poor college students with a grocery budget of $25 a week.
We knew we didn't have money for gifts, but we also knew we could make our first Valentine's Day as husband and wife memorable.
This started a yearly tradition that we still enjoy, which is the great Valentine's Day cookoff.
The gist of this tradition is he surprises me with a meal and I do the same for him. We then compare and score both of our meals based on the price of the meal, creativity, and deliverability.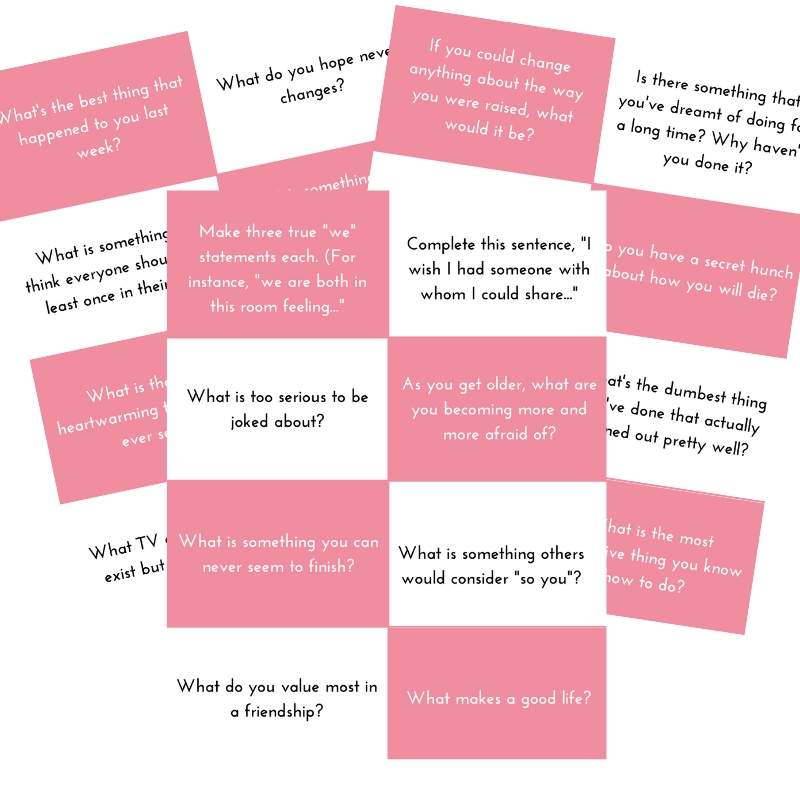 My husband and I love asking each other these questions! In fact, we love them so much we made them into conversation cards for you to enjoy. There are over 100 questions that will have you two laughing, understanding each other, and refreshing your bond together. You can grab them HERE.
Choose the best massager for your husband when he needs to relax and massage his neck and shoulders. This pillow is designed with multi-direction rotating balls to get his tissues and muscles.
This little gift book contains fill-in-the-blank lines describing the love you and your sweetheart share. Just complete each line and voilà: you have a uniquely personal gift your husband will read again and again. Make it as mushy, racy, or witty as you choose! Simple prompts make it easy to express yourself.
I love this clever mug! What's better than giving a coffee mug for your husband for Valentine's Day where every time they take a sip they will think of you. This mug is dishwasher and microwave safe.
RELATED: These are the ultimate thoughtful and budget friendly Christmas gift ideas for your boyfriends parents, no matter their style. Check it out.
Take a break from your phones and have some good old fashion fun with this pack of three games. Want to test your knowledge of your partner's likes, dislikes, and secret wishes? How about reigniting the passion and flirting as if it's one of your first dates? This game will bring you close together with your partner – a night of fun, flirting and next-level connection!
NON-CHEESY VALENTINE'S DAY GIFTS FOR HIM CREATIVE VALENTINE'S DAY GIFTS FOR YOUR HUSBAND THE BEST VALENTINE GIFT SETS FOR HIM
Indulge in a relaxing spa-like experience after a stressful day. This 7-piece men's sandalwood bath and body set comes complete with shower gel, bubble bath, body lotion, body scrub, bath crystals, and a sisal sponge.
11-in-1 Survival Gear Kit includes a 3-mode flashlight, handy firestarter, wire saw, multi-functional saber card, paracord bracelet, carabiner, water bottle clip, tungsten pen, and an emergency blanket. With over 1000 uses combined, this expertly assembled kit is the smartest and most compact survival kit of it's kind.
My husband reminds me from time to time that his beard gives him his superpowers. This beard grooming kit comes in a luxury gift box and includes beard shampoo, beard conditioner, beard oil, beard balm, beard brush, beard comb, beard scissors, beard shaping tool, electronic beard bible, storage bag, beard ornaments, and a mustache-shape beard comb. If your husband loves his beard as much as mine, then this would make a great Valentine's gift.
These handcrafted gourmet spices are perfect for your bbq-loving man! Give the gift of flavor in five easy to use blends. Each bottle is packed with the very best ingredients available. The bottles are just the right size to sample the fun flavors and find a favorite.
No matter what the weather is like, your garden and lawn is a great place to relax and take a break with a professional BBQ toolset. This stylish barbecue set including 4-in-1 spatula, all-purpose knife, superior-grip tongs, barbecue fork, silicone basting brush, grill cleaning brush, brush head, cooler bag, 4 kabob skewers, 8 corn holders, and an aluminum storage case.
Does your husband love everything hot? And I'm not just talking about in the bedroom, I'm talking about hot sauces. This variety pack contains 4 unique flavorful bottles of slow-simmered Louisiana style hot sauces made the old-fashioned Creole way.
Do you have a snacker? Then this 40-piece ultimate sampler box will be perfect for your Valentine's Day gift. There is a wide variety of delicious snacks to choose from ranging from sweet to salty and fruity to candied.
This hot sauce flavors of the world include 30 hot sauce sampler set, which is inspired by international hot sauce flavors of the world. From buffalo style hot sauce to Rio De Janeiro Habanero, it's a spicy world and it must be explored!
WHAT DO YOU GET SOMEONE THAT HAS EVERYTHING? AKA HOW CAN YOU IMPRESS YOUR HUSBAND?
My husband kept a secret for a good portion of our marriage.
This secret ate him up inside and affected our relationship.
And I had no idea. He did an incredible job of keeping this hidden.
"I don't feel loved," he told me. I knew my husband suffered from depression at one point in our marriage. So, I was a bit confused if this was *him* talking or his depression.
It wasn't until we dived deep into both of our love languages that we discovered the root of his feelings.
So, what is the best gift for your husband? It's this!
He wants YOU.
Do you remember when you first met your husband and your excitement in flirting with him?
Are you excited to flirt with him today?
So much can change within a relationship over time. This is why flirting with your husband and doing those things you use to when you were dating is so important.
There needs to be a continuous courtship in your marriage from both your husband and yourself.
So, this Valentine's Day (and on other days because you like flirting with your husband all year, right?) make a special effort to flirt with him, do your hair and makeup like you use to when you were first dating, and make a special effort to help him feel loved and wanted.
If you feel a little lost when it comes to having a deep conversation because you've grown accustomed to talking about the kids and work, then you'll love these conversation for couples cards.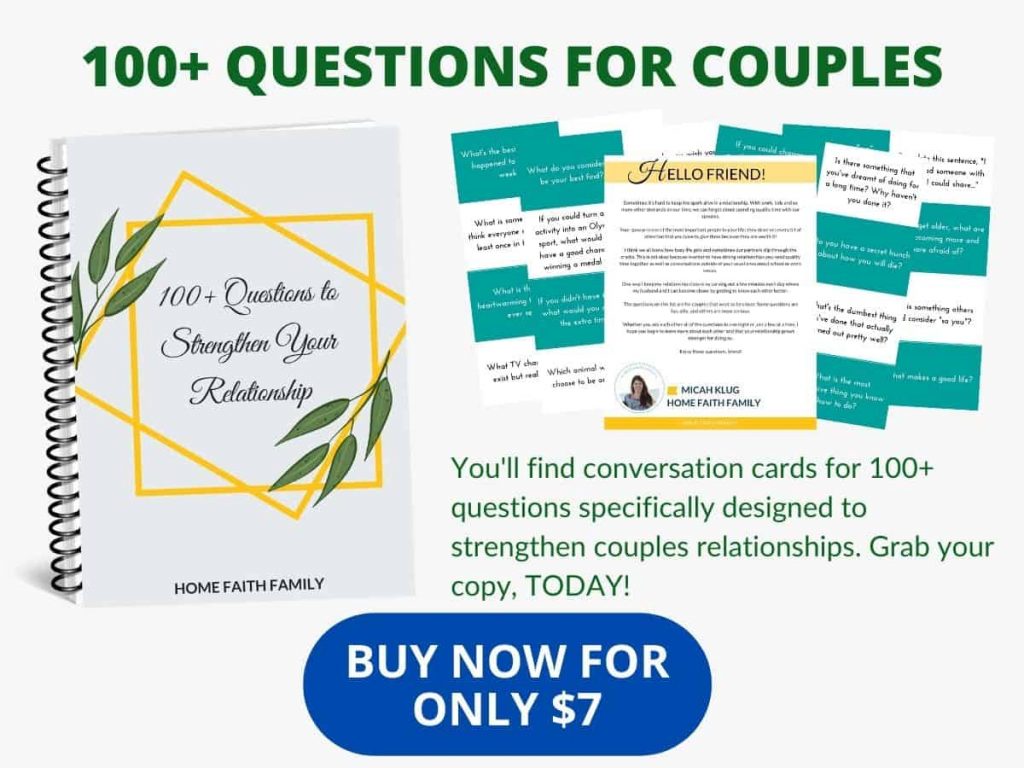 These are mine and my husband's favorite questions and bring back so many wonderful memories.
Have a very Happy Valentine's Day, Friend!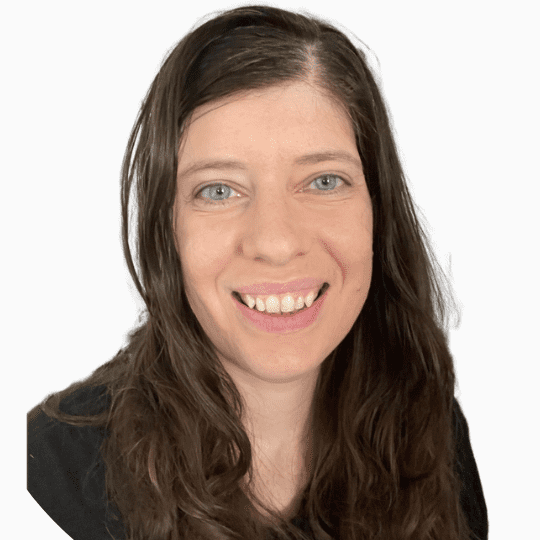 Micah Klug is a wife, homeschooling mother to five children, and author. She teaches time-tested solutions to help parents remember what matters most in life, including strengthening their home, faith, and family relationships. To learn how a child who grew up in an authoritarian home is now creating an environment of peace and joy in her own home visit this page. If you want to contact Micah, send her an email here or email [email protected].