The holiday season can be a stressful time for many people. But, with the help of this free Christmas planner, you can tame this stress by incorporating your gift ideas, menu planning, budgeting and more!
There is a beautiful innocence about Christmas when you're a child.
In retrospect, sometimes this holiday season almost feels like you have permission to enjoy this special time of year more as a child than as an adult.
I worry this is because the stress Christmas tends to bring as we get older.
There are gifts to buy, menus to plan, and meals to cook.
And don't forget staying within your budget and scheduling all the family and community events!
But if we're being honest with each other, your Christmas doesn't have to be filled with so much crazy stress!
With the right tips and the proper tools, like this free printable laser-focused Christmas planner, you can eliminate the stress of the holiday season and have the time to enjoy yourself this year.
What Is A Christmas Planner?
A Christmas planner is a great way to organize your holiday lists, calendars, menus, gift ideas and budget.
It can help you plan for multiple events and parties while keeping track of who you still need to buy presents for.
Having a Christmas planner saved our holiday season when our first child celebrated her first Christmas.
She's the first grandchild on both sides of our family, which means grandparent spoiling all around.
And when you live in a tiny college town apartment, trying to find room to hide the gifts is like trying to sneak your toddlers artwork to the trashcan. This feels like an impossible task because those little eyes are always watching.
And using the gift tracking planner pages was a lifesaver.
We could write down who gifted which gift and relieve ourselves the burden of having to remember every little detail.
This free Christmas planner PDF will help you manage your family's gift list throughout the busy holiday season so that you can enjoy that same relief of not having to remember every little detail.
You can grab this printable Christmas planner below:
What Do You Put In A Christmas Planner?
This printable Christmas planner has pages to help you organize your entire holiday celebration.
You can use the menu planner to keep track of your holiday meals as well as create a grocery list that will make shopping easier.
Use the gift planner to create your shopping list and specify how much you want to spend on each person and the gift list to keep track of who gifted which gift.
You'll also find these budget pages, calendars, and other printable planner pages to help you keep the joy that comes with Christmas time.
When Should You Start Planning For Christmas?
Depending on what season of life you're in will determine when you start planning for Christmas.
For example, as a newlywed Christmas planning was very simple.
We had very little money to travel home to be with parents for the holidays, and we had even less to spend on gifts.
Our Christmas planning consisted of trying to save what little we could for a holiday meal and getting creative with gift ideas we could make from our home.
As career's begin, family dynamics change, and your Christmas gift wish list is turning into a reality checklist, you're able to do more with your time and resources.
This is when you'll want to start planning for the holiday season in the fall.
If you know your family will be traveling, hosting or attending family events, then planning for the holiday might be better in September and October.
Where as if you plan on enjoying a peaceful Christmas with very little events outside the home, then planning for your holiday celebration might begin in November or as late as early December.
One of the best inventory strategies you can start is to look through all the pages in your Christmas planner printable so that you have an idea of what you need and what you still have to do.
How Do I Start My Christmas Planning?
My husband often falls into a planning trap where if he feels overwhelmed by all the tasks he gets nothing done.
If you feel overwhelmed by all the things you need to do, like plan a holiday celebration and shop for everyone on your list, then try breaking down the tasks into small chunks.
Start by reading through your Christmas planner and note the pages you would like to use.
Then choose one or two pages to organize first. It doesn't matter if it's the gifts you need to buy, menu planning, or any of the other holiday planner pages.
The goal is to help you have an organized Christmas that's full of joy.
So instead of staring at a blank page that has your name written all over it, choose one task to accomplish and then move on to the next task.
Once you're using the planning pages you need rather than feel overwhelmed by all of them – or worse, feel guilty about what you're not doing – then you'll feel more relaxed and ready to tackle the next task on your Christmas list.
How Can I Prepare For Christmas Day?
Let's be honest here, friend and answer the why to this beautiful holiday season.
Why do we celebrate Christmas?
Because we can give people gifts all year and bake pumpkin chocolate chip cookies while guzzling eggnog in the middle of July.
The traditions and tasks don't make up the beauty of this holiday season.
If you truly want rest and peace this Christmas season, then you need to seek after the Prince of Peace.
We give gifts to commemorate the gift of our Savior's birth.
Christmas is supposed to be joyful because of the joy we can find in Christ.
If you forget or neglect to focus on him this holiday season, then you're missing the beautiful meaning of this holiday season.
The best way to prepare for Christmas is to keep Christ at the center of your holiday celebrations.
As you plan your menus, buy your gifts, and bake your meals, remember him.
Choose to serve your fellowman as your gift to him this Christmas.
The last thing you need to prepare for this holiday season is the stress that comes with Christmas.
There will always be a lot of things we want and wish for, but if we can't hold onto those emotions in our hearts when they don't come true, then we'll stay stressed out and unhappy.
Choose joy because Christ came to earth as a little baby, not for the gifts he might have received, but for his own glory and purpose.
If you can keep his light shining through this holiday season, then you'll be able to have a truly joyful Christmas celebration.
So take a deep breath, print out your planner and choose one task today to complete so that you can start your Christmas celebration the right way.
By using these tips, you'll be able to get all your gifts bought, your menu planned and your decorations hung just in time for the holiday season!
Merry Christmas, friend.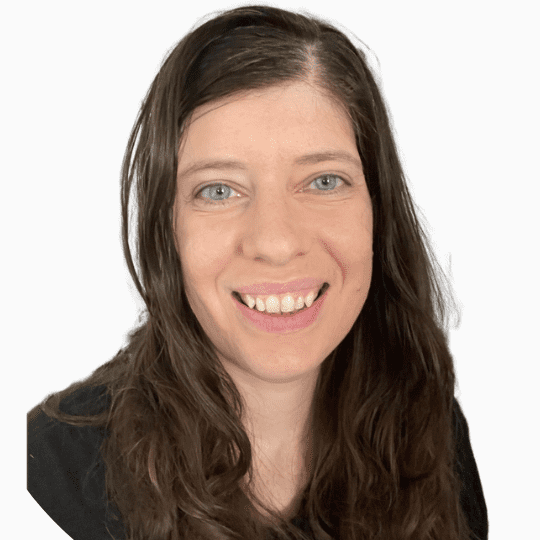 Micah Klug is a wife, homeschooling mother to five children, and author. She teaches time-tested solutions to help parents remember what matters most in life, including strengthening their home, faith, and family relationships. To learn how a child who grew up in an authoritarian home is now creating an environment of peace and joy in her own home visit this page. If you want to contact Micah, send her an email here or email [email protected].