July 4th is right around the corner and it's time to plan activities to enjoy with your family and make the most out of this patriotic holiday.
It's the perfect time to catch up with family and friends, relax, and enjoy the summer weather.
But before you grab your burgers and hot dogs, make sure to check out our list of top things to do on July 4th that are fun with your family.
50 Top Things To Do On July 4th That Are Fun With Your Family
To help you better plan and prepare for the day, we have organized this list based on morning, afternoon, and evening activities.
You'll also find some bonus weekend activities to keep the fun going all weekend.
I research, test, recommend, and select only the best products for my readers.
If you click a link on this site and buy something, we may earn an affiliate commission. Thank you for supporting this small family business.
Celebrating America's Birthday In The Morning
Mornings are the best time for small children.
You'll want to take advantage of the early hours and plan something special to kick off the 4th.
Here are a handful of great ideas that your kids are guaranteed to love.
Enjoy An Ice Cream Party
Who can resist a big ice cream sundae (or two!) on the 4th of July?
You can keep your ice cream party intimate with your family only.
Or you can invite friends to your house for an early morning treat.
Personally, I give my kids ice cream bars and they think it's a party.
You can make your party patriotic with these homemade red, white, and blue ice cream sandwiches.
But feel free to create different topping stations, let everyone create their own sundaes, and enjoy!
Watch Your Local City July Parade
One of the most exciting parts about 4th of July celebration is the parade.
Get dressed in your most patriotic gear, pack some snacks, and head to your local parade.
It's always a good time to watch the school marching band, firetrucks, and veterans walking in the parade.
My children always love when the people in the parade throw candy to them.
You'd think after going to so many of these parades that I would remember to bring bags or buckets for the children to collect their candy.
And if you have children that are too small to run and collect candy, you can have them hold and wave a small American flag.
Make A Patriotic Craft
Some of these hands-on activities are perfect for kids of all ages.
You can have them make a festive 4th of July garland, patriotic hats, and American flags with construction paper and some glue.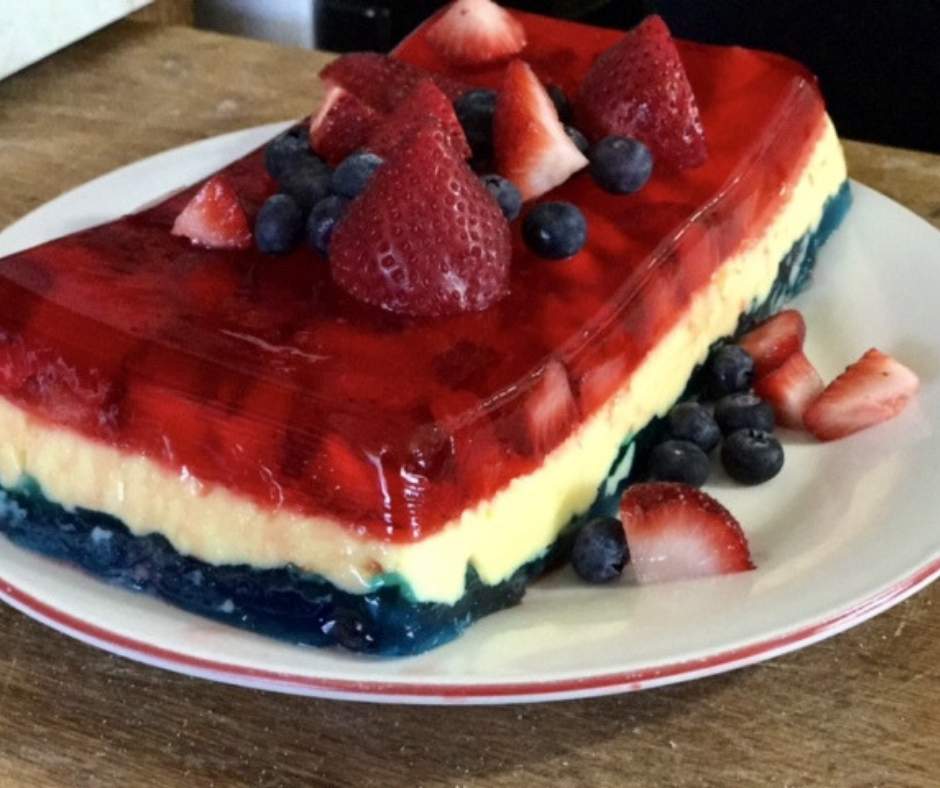 Make These Red, White, and Blue Desserts
I made this red, white, and blue jell-o dessert one year for my family and felt like a kitchen hero.
And it's not as hard to make as you'd think.
Here are a few other fun desserts you can make.
And the best part is your family will love helping you eat them.
4th of July puppy chow (great for a quick afternoon snack)
Red, White, and Blue Bike Ride
Riding bikes is one of my favorite ways to spend time with my family.
And when you give them a chance to decorate their bikes with a few streamers and balloons, you'll make 4th of July extra special.
Go for a leisurely ride around the neighborhood and look for other decorated houses and bikes around you to get into the spirit.
Many towns have bike parades on the 4th that are free to join, so check with your local area to see if they have one.
Visit a Local Festival
Nearly every town in America will be hosting a summer festival on July 4th with tons of activities, live music, and food trucks.
And depending on your area these July festivities might include live entertainment, a free concert, or other family-friendly activities you can enjoy.
I know one year our town did have an adult section that included a beer garden.
This section of the park needed ID's to get inside, but my family doesn't drink, so we aren't sure how well received this was.
Either way, it's worth checking out your local city's party plans to see what is available (and worth your time) in your area.
Watch A Sunrise
Before the warm weather kicks in, head out around 5am (check your local sunrise time) to find a spot with a great view of the sunrise.
When the sun rises, it will be a beautiful reminder of so many blessings we get to enjoy as Americans.
It's also a perfect way to start off the day on July 4th and appreciate all that our country stands for.
Make A Patriotic Breakfast
After coming home from your family's sunrise adventure, you can whip up an easy breakfast your whole family will enjoy.
Breakfast is the most important meal of the day so make it an especially special one on July 4th.
You can make a batch of red, white, and blue pancakes or French toast sticks with some festive toppings like fresh strawberries and blueberries.
To drink, serve up colorful smoothies in mason jars – you can even add a few red, white, and blue straws!
Decorate Your Home
There are two different types of home decorations you can do to help make your home extra festive.
The first is a crafty one – you can hang up your children's crafts and homemade drawings around the house.
The second is more of a formal decoration where you can hang up patriotic gnomes, painted throw pillows, lanterns, or a rustic wood American flag around your home for more decoration.
These Fourth of July letter board quotes would be great to add to your home decor.
You can even have your family members write some words of gratitude for being American and hang them up too!
Go For A Walk
If the weather is sunny and warm, you can take your family for a walk around the neighborhood.
This is a great way to get some exercise in while also taking in the beauty of America's Independence Day.
As you pass by people's homes, admire their decorations and maybe even share how much you appreciate them as neighbors.
Play Some Classic American Games
Some of the best games your family will play together are classic yard games like cornhole, horseshoes, and Frisbee.
These all require minimal set up and are fun for both kids and adults alike!
If you're looking for even more fun, have a tug-of-war tournament or try some three-legged fun runs racing.
Your family will definitely be giggling long after the race is done!
Go Swimming
What better way to celebrate America's Independence Day than taking a dip in the pool or visiting the beach on your nation's birthday?
Pack up some floaties, noodles and of course your organic mineral sunscreen (this is the one I use on my kids and I will never use another kind – it's amazing) and head to the pool for some good old-fashioned fun.
Let the kids splash around and take in the sunshine.
It's the perfect way to spend time together and celebrate the 4th of July.
Watch Your Favorite Patriotic Movies As A Family
One of America's favorite pastimes is to sit and watch a movie as a family.
For the 4th of July, why not pick some patriotic movies?
Whether you decide to go with classic films like "Independence Day" with your teens or "National Treasure" with your younger children, you are sure to have a wonderful time watching and enjoying your favorite movies.
And don't forget the popcorn!
Visit A Nursing Home
I know what you're thinking: this activity might not sound as much fun as the others but it is an important way to show care and appreciation on America's Independence Day.
Many of the men and women in our nursing homes are veterans.
And as a former hospice chaplain, I can tell you honestly that nothing brings these residents more joy than seeing the faces of young children and families.
Your visit doesn't need to be long.
Simply going in and saying hi, or offering to sing a few favorite patriotic songs, can help make their day special.
It's a great way to show the spirit of togetherness and solidarity.
Plus, this activity would be a great way to teach your children the importance of giving back and volunteering their time for those in need.
Plant A Flower In Your Yard
Another fun and meaningful activity is to take the time to plant a flower in your yard or garden in recognition of Independence Day.
Young children are so helpful, even if we think the work they do is messy.
But hold onto their willingness to work by letting them help in the yard.
If you don't want to plant a flower in your yard, another good idea is to have them water the flower bed or help you pull a few weeds.
This could be a great way to get some quality family time, enjoy each other's company, while doing something meaningful for your home.
Red, White, and Blue in Your Backyard
Don't you just love the bright colors of red, white and blue?
You can use them to decorate your backyard.
There are so many cute ways to hang some streamers in a tree, flags on the porch, or balloons all around the yard.
You can also hang a few banners with meaningful messages about freedom and independence.
This is an easy way to create some festive spirit for your family and neighbors.
Wear Patriotic Clothes
You can coordinate wearing red, white, and blue or shirts with the American flag.
But, if you're feeling creative, then you need to try making these cute 4th of July shirts for kids.
You will need a vinyl cutting machine and a heat press.
July 4th Festivities In The Afternoon
Now that the fun parades and other local community July events are wrapping up, it's time to get creative and host a few festivities at home this afternoon.
I hope you enjoy these ideas and have a great Independence Day!
Visit A Food Truck
Some of the best places you'll find in the summer are food vendors.
Who doesn't love a delicious meal while enjoying some fresh air?
It's fun and inexpensive to support local businesses while grabbing a tasty bite to eat.
This is just one way to enjoy your day of independence with friends and family, and savor some special flavors from around town.
Visit An Art Gallery
Another great way to spend your Independence Day is by taking a trip to the local art gallery.
Take some time and appreciate the beauty of paintings, sculptures, photographs, and more.
This is a special day and there's no better way to mark it than by celebrating culture and appreciating art.
(As a mom of 5, this idea would be fun for older kids. Younger kids may have a harder time appreciating the art.)
Host A Family Backyard BBQ
Nothing screams July 4th more than a good backyard barbecue with family and friends.
Fire up that grill, prepare your favorite dishes, and enjoy each other's company.
Get ready for some yummy hamburgers, hot dogs, potato salad, soda, and more.
This patriotic American flag taco dip is sure to be a winner.
You can also plan for some outdoor games to keep the family fun going.
Play A 4th of July Trivia Game (link to opt-in)
This is the perfect way to get everyone involved in a fun and educational way.
Set up an Independence Day trivia game and ask questions about America's history, culture, geography and more.
This will help everyone brush up on their knowledge and learn something new — plus it's just plain fun!
You can grab your free copy of this July Trivia game below
Scavenger Hunt
Organize a scavenger hunt and challenge your family and friends to see who can find the most items on your list.
You can get creative by having them look for different types of items like flags, red, white, and blue decorations, or even certain American foods.
If you have older kids, you can make this into a picture scavenger hunt and post your discoveries on social media with these cute 4th of July quotes for Instagram.
This will give everyone an exciting activity to do while celebrating Independence Day.
Enjoy the Beach Festivities
If you are lucky enough to live near a beach, make plans to hit the sand this 4th of July.
Many beach towns hold festivals and offer fireworks shows.
Spend the day building sandcastles with your family, splashing in the waves, and trying out beach games.
And when it's time to unwind, grab a spot on the sand and watch the July fireworks light up the sky.
Enjoy A Family Picnic
There's something fun about picnicking on a summer holiday.
Pack a basket full of subs and head to your local park to enjoy some quality time with your family.
You can also enjoy playing lawn games like frisbee, bocce ball, or horseshoes.
Visit The Farmers Market
One of the best things about summer is all the amazing fresh produce available.
This 4th of July, take a trip to your local farmers market and pick up some seasonal goodies like watermelon, blueberries, strawberries or corn on the cob.
You can also shop for handmade items like jewelry and pottery that make perfect gifts for family and friends.
And if you're really lucky your family may catch some live performances by local musicians while you're there.
Make Homemade Ice Cream
When was the last time you made the homemade ice cream with the double bag?
It's so fun to make, and the kids absolutely love it!
Grab a couple of bags and set up an ice cream station in your backyard.
You will find the supplies you need, your instructions, and a few fun topping ideas here.
Set Up A Sprinkler
Beat the heat by setting up a sprinkler or slip-n-slide in your backyard.
Kids of all ages can enjoy running around and getting soaked!
It's cheap (or free) for you and the kids will have a blast.
Plus it's a good way to cool off and stay entertained on the 4th of July.
Play Frisbee Or Catch
Frisbee or catch are great outdoor activities for the 4th of July.
If you have enough people in your family (or you can grab a couple of friends), head to your local park and set up a friendly competition.
It's a fun way to get some exercise in while enjoying the summer sun.
Make S'mores
Make some classic s'mores by grabbing a bag of marshmallows, graham crackers and chocolate.
You can take turns roasting the marshmallows on your outdoor fire pit or grill.
Once they're golden brown, smoosh them between two graham crackers with a piece of chocolate for an ooey-gooey treat.
You will never go wrong when you make a delicious s'more.
Play Tag Or Kickball
Grab a group of family or friends and play tag or kickball in your backyard.
It's a great way to get some exercise while having fun with the people you care about.
Plus, it's an activity that everyone can enjoy regardless of age!
So go ahead and grab a ball and start up a game.
Make Tie-Dye Shirts
Tie-dye shirts are all the rage this summer and what better way to celebrate the 4th of July than with a DIY project?
Gather up some white t-shirts and this tie-dye kit and let your creativity flow as you make unique and festive tie-dye designs.
It's a fun activity for the whole family and everyone will have amazing shirts to wear this summer.
Build A Fort
Sometimes it's just too hot to go outside at all, so why not spend the 4th of July building a fort indoors?
Grab some blankets and pillows and build your own indoor hideaway.
It's a great way to let your imagination run wild while having fun inside with the air conditioning.
Plus you can have movie night in your very own fort!
Read Books Together
My preschooler loves these books about summer but you can find books for all ages.
Gather the entire family together and take some time to read a few stories about summer fun, American history, or the 4th of July.
It's a great way to bond and learn something new together.
Listen to Patriotic Music
Put on some patriotic music and let the whole family sing along!
You can find a collection of songs about America, the 4th of July, and summertime fun.
Whether you choose to listen to favorites like "The Star-Spangled Banner" or upbeat tunes like "America The Beautiful", it will be a great way to get everyone in the mood for a festive 4th of July celebration.
Make Fireworks Art
This is an easy and fun activity that your kids will love.
Simply grab some glue, sparkles, construction paper, and scissors and let your little ones create their own fireworks art.
This will create an exciting craft project that everyone in the family can enjoy.
Fly Kites
On a breezy day, grab some kites and head outdoors.
Flying kits is an easy activity that the whole family can do together while enjoying the summer weather.
Hang Up A Patriotic Wreath
Make a festive wreath with the colors of the American Flag.
You can make one at home or buy a premade wreath to hang up on your front door.
It's an easy way to decorate for the holiday and show off your patriotic spirit!
Ideas For Your Independence Day Celebration In The Evening
The only thing on everyone's mind in the evening on July 4th is the firework display.
As you try to keep your kids awake until nightfall (our spectacular fireworks start about 9:30-10p.m. which is so late for some of our littles) we've found some fun ways to keep the party going.
Dance Party To Patriotic Tunes
Your family can bond, have fun and learn something new together by having a dance party to some red, white, and blue songs.
If you're wanting more patriotic tunes, then country music will be your go-to dance party music.
Try songs such as "God Bless The U.S.A." by Lee Greenwood, "America" by Blake Shelton and Gwen Stefani, or "Star-Spangled Banner" by Faith Hill.
You can also listen to pop songs such as "Party in the U.S.A" by Miley Cyrus, "Born in the USA" by Bruce Springsteen and "American Kids" by Kenny Chesney
Host A Block Party
Invite your neighbors and friends for a celebration in the street.
Have everyone bring a dish to share, so you can all enjoy some free food and great company.
Set up some fun decorations, provide good food and drinks, and have plenty of lawn games on hand to keep people entertained.
It's sure to be an enjoyable evening for everyone.
Host a Water Balloon Fight
When the day heats up, there's no better way to cool down than a water balloon fight!
They're so simple to fill up and then let your kids loose.
Not only is it refreshing and fun, but it's also an excellent way to get some quick exercise in.
Don't forget the towels for a much-needed drying off session after the game!
Watch The Best July 4th Fireworks Display
If you're looking to add some sparkle to your July 4th, definitely check out a firework show.
Many cities put on fantastic firework shows, just make sure to get there early for the best spot, especially so you can see the grand finale.
You'll want to bring blankets to lay out and enjoy the display with your loved ones.
Have Your Own Fireworks Show
This is a classic Fourth of July activity that you can do in your own backyard!
Just be sure to follow all safety precautions and have an adult supervise if there are small children present.
Go Stargazing
Take advantage of the warm summer nights and go stargazing in your backyard or another safe place.
You may want to invest in a telescope as your kids get older to get an up-close look at the bright stars and planets.
Fourth of July Weekend Party Ideas
Sometimes it's nice just to get away for a little bit on a road trip and enjoy that long weekend.
Whether it's a camping trip, a weekend at the lake, or taking advantage of free admission to a local national monument, make sure to plan ahead for some extra special activities.
Here are a handful of ideas to get you started for your Independence Day weekend:
Attend A Music Festival
There are family-friendly events all over the country that serve up some amazing musical performances and delicious food.
I've found that the small town festivals and county fairs tend to be the most memorable.
If you're close by to visit one, make sure to grab some tickets and enjoy the live performances.
Enjoy Amusement Parks
Whether you're going to a local amusement park or venturing further for a theme park, they are always a fun option.
You can take advantage of the rides and attractions all while getting some much-needed sun!
Go on a Family Hike
If you're looking for a more adventurous way to spend July 4th, a family hike might be just what you need.
Breathe in the fresh air, explore nature and take in the stunning views.
Bonus points if you pack a picnic lunch to enjoy at the top of the hike.
Visit a National Historical Site
Whether it's visiting the Liberty Bell in Philadelphia or the USS Arizona Memorial in Hawaii, there's no better way to celebrate our nation's history than with a visit to a historic site.
You can take tour guides, explore exhibits, and learn more about America's past while spending a meaningful time with your family.
Some other placed you may want to consider visiting for your family vacations include:
Burton Chace Park
The National Mall
Washington Monument
Independence Hall
New York City
Marina Del Rey
And more. Any place that teaches your family about the history of America is a great educational experience for both children and adults.
Visit a Local Fair or Carnival
Many cities and towns hold fairs or carnivals during the summer, and July 4th is the perfect day to visit one.
Your kids will love rides, games with their favorite characters, and snacking on fair food like funnel cake and cotton candy.
July 4th is all about celebrating with your loved ones and creating beautiful memories.
There are tons of fun activities to enjoy with your family on July 4th, from barbecues to picnics, to firework shows and hikes.
The key is to choose what works best for you and your family and to have a great time!
If you have a friend who is looking for ideas on what to do on July 4th, share this article with them on their favorite social media platform, so they can plan the perfect celebration for their family.
Happy Fourth of July!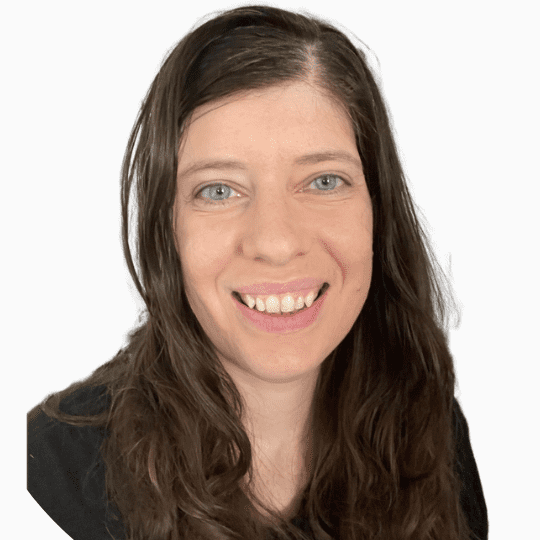 Micah Klug is a wife, homeschooling mother to five children, and author. She teaches time-tested solutions to help parents remember what matters most in life, including strengthening their home, faith, and family relationships. To learn how a child who grew up in an authoritarian home is now creating an environment of peace and joy in her own home visit this page. If you want to contact Micah, send her an email here or email [email protected].