Finding the best Valentine's Day gift for dad might feel a little daunting. You want to get him something he'll really love and use all year long. And with so many options out there, you might think it's hard to know what will work best for him.
Don't even worry, friend.
As a busy mom of five kids, you'll find your husband's Valentine's Day gift right here!
If you're in a time crunch and need a sweet message to write inside his Valentine's day card, then you'll love these Happy Valentine's Day family messages (all 140+ ideas).
I'm planning on having my kids color these Christian Valentines Day coloring pages as well.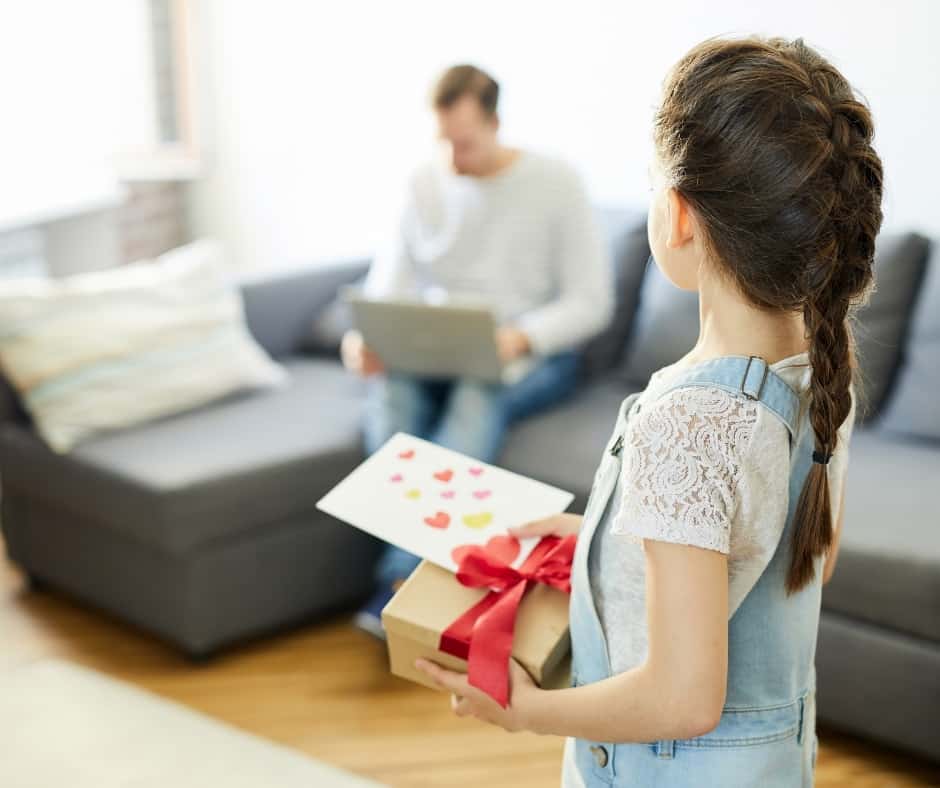 I've researched, tested, and recommend the best products for my readers. This post contains affiliate links. Disclosure policy.
Gifts For Dads That Have Everything
LEGO Star Wars Darth Vader Helmet
Give your dad a gift that will excite him and complicate his life at the same time.
This is one of the most complicated, well engineered LEGO projects from the Star Wars collection.
---
SAMSUNG Galaxy Watch Active 2
For the Android fan in your life, this smart watch has advanced health monitoring and fitness tracking.
The voice command with Blixy is responsive for everyday commands from reading texts to making calls.
If your husband carries their phone with them everywhere, then the Bluetooth version (which is cheaper) is great.
Otherwise having the LTE version will allow your husband to make phone calls with his watch (rather than carrying his phone on his next run).
---
Collect Collector Star Wars Black Series – Mandalorian Electronic Helmet
I can't think of a single man who did not love the Mandalorian.
If your husband is use to wearing an XL head size (or bigger) this helmet might be a tight fit.
Otherwise this gift would make the perfect collectors piece in their Star Wars collection.
---
National Husband Appreciation Day is a day to celebrate your husband and show him how much you appreciate him. It is typically celebrated on the third Saturday in April, but the date varies from year to year. Let's learn about this special day and how to celebrate husband appreciation day in style.
Viking Revolution Beard Care Kit for Men – Sandalwood
It's so hard to find a decent beard oil, especially if you live in areas that are dry (my husband says it's not fun).
Sandalwood smells divine and their combs are some of the best you'll find.
Don't let their price fool you, you're getting some amazing quality beard care from this company.
---
Hover-1 H1 Hoverboard Electric Scooter
This hoverboard carries more weight and the battery life lasts longer than most other brands.
The max speed is 9 miles per hour, this electric scooter can carry up to 264 pounds and has a 9-mile range.
---
Funny Valentines Gifts For Him
KFC Firelog 5 Pounds with 11 Herbs and Spices
The packaging alone is worth giving the gift just to see his reaction.
If he loves fried chicken and enjoys slathering gravy on his potatoes, then he will appreciate this funny Valentine's Day gift.
---
Don't Hate Me Because I'm Beardiful Coffee Mug
Whether your dad loves coffee, tea, or energy drinks then this 11 ounce mug will hold it.
The mug is very sturdy and will last you a while.
---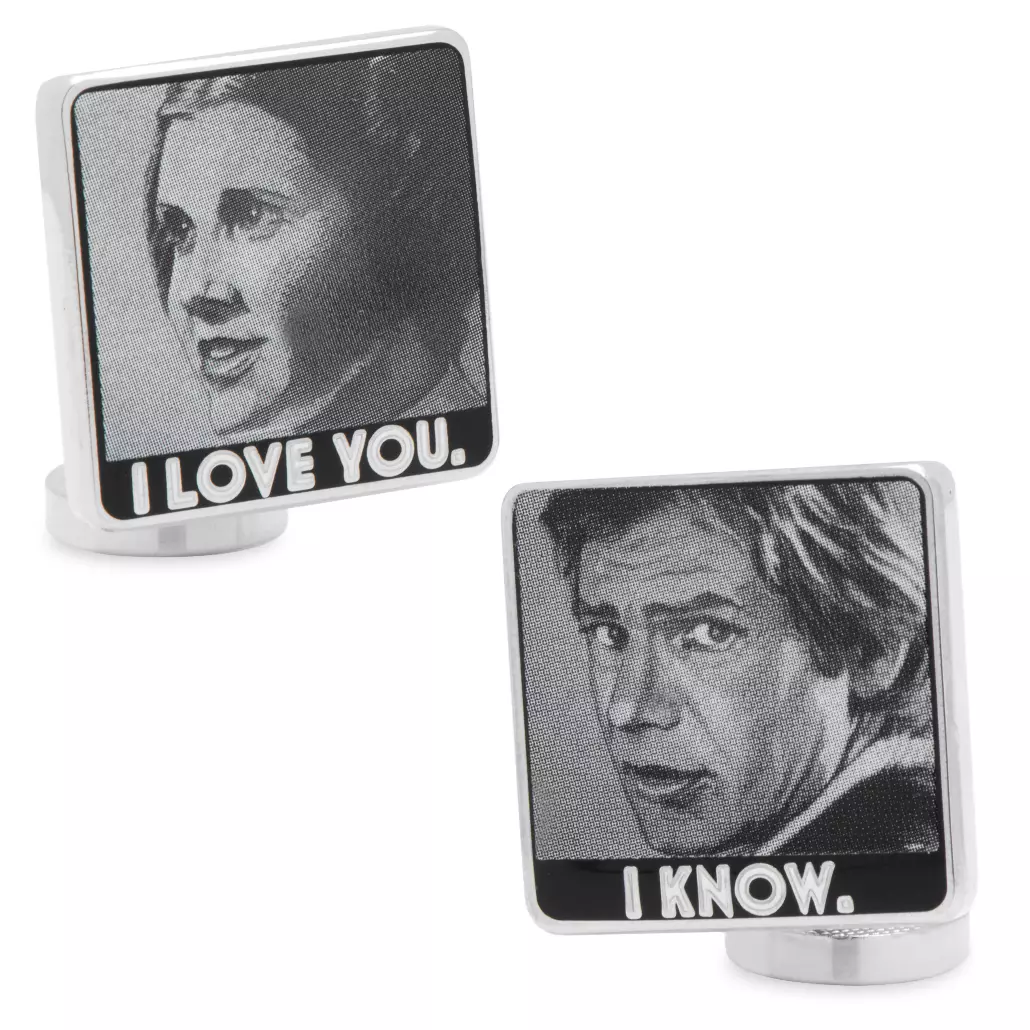 Princess Leia and Han Solo Cufflinks
One of the most iconic love scenes from Star Wars, the phrase, "I know" have always had men cheering and women rolling their eyes.
But if you want the last laugh, then this gift would be a perfect way to give you those giggles.
---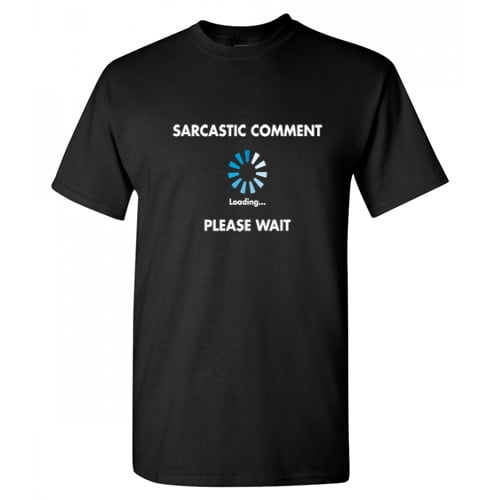 Sarcastic Comment Loading Humor T-Shirt
If your dads first language is sarcasm, then this shirt is for them.
Let their sharp wit shine in their fashion. (At leas the shirt is black, so you know they'll wear it every few weeks).
---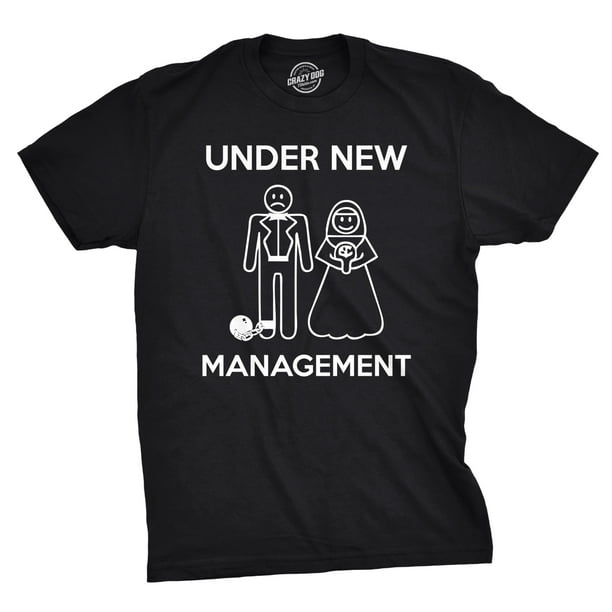 Men's Under New Management Funny T-Shirt
This t-shirt would make a great Valentine's gift for newly married men.
100% cotton (for solid colors), 100% comfortable, and 100% hilarious.
Your newlywed will enjoy this lightweight classic fit shirt.
---
Cheap Valentines Day Gifts For Him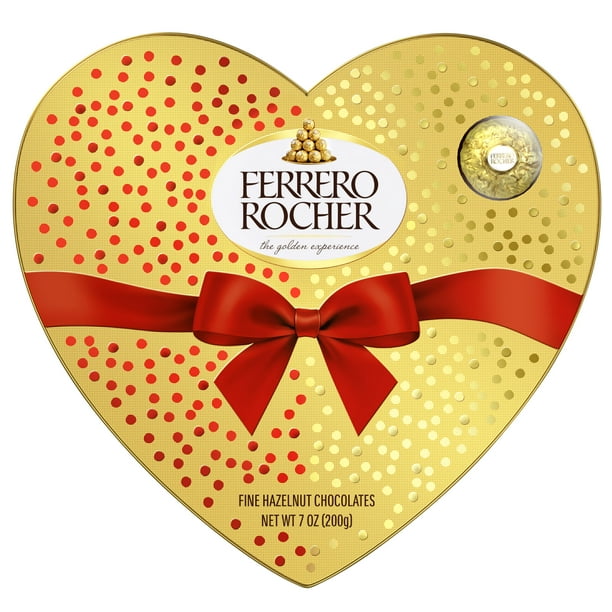 Ferrero Rocher Fine Hazelnut Chocolates
I don't think you can ever go wrong with chocolate.
It's an easy gift that's enjoyed through the Valentine's holiday.
---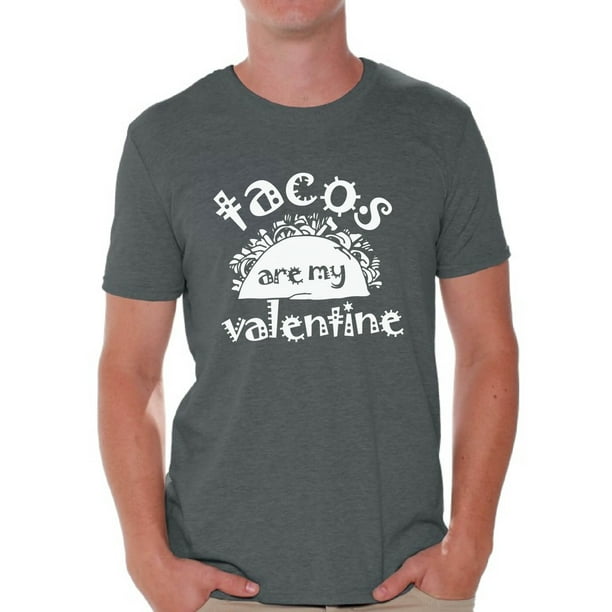 Tacos Are My Valentine Shirt
Can you think of anyone who hasn't held a Taco Tuesday party at their house?
And what's not to love about tacos. Sometimes they do make the best Valentine.
This t-shirt comes in a variety of colors (although I'm more partial to the gray and black shades).
---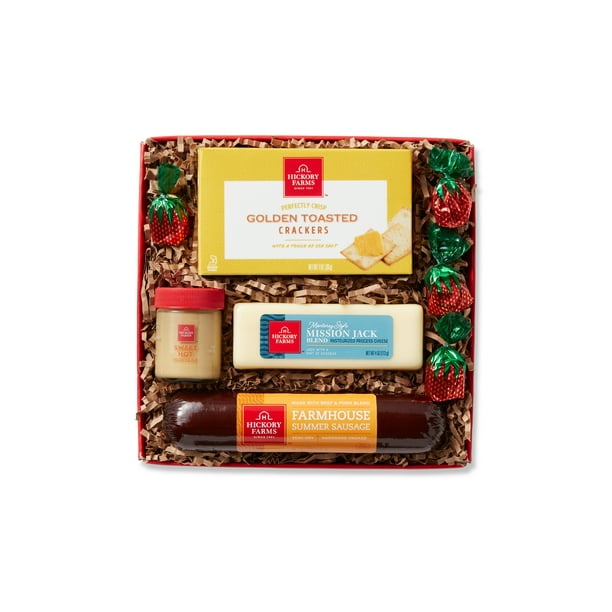 Hickory Farms Farmhouse Sampler
Every Christmas my husband always walks by the Hickory Farms booth in our local mall to look at their baskets full of cheeses and sausages.
Why not surprise your husband or dad with one of their favorite foods for Valentine's Day?
(I don't think they'll say no to this sampler basket).
---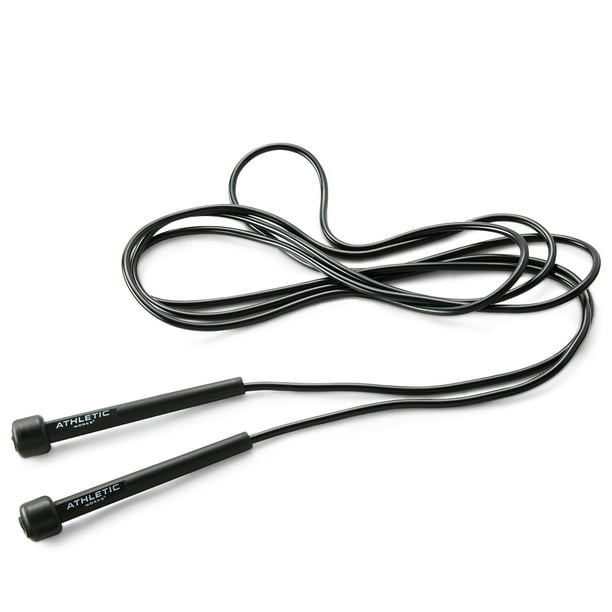 Athletic Works Speed Jump Rope with Light Weight Handles for Maximum Performance
If your husband or father loves to workout and stay in shape, then this would be a great exercise tool to add to their collection.
This jump rope is great for cardio workouts and can be used both indoors and outdoors.
You can adjust the length of the rope to your perfect fit only once. So make sure you know what length you need and you're comfortable with it.
---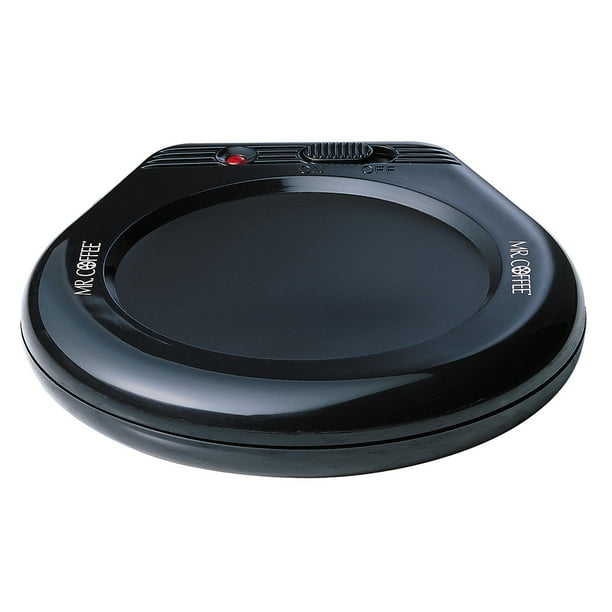 Mr. Coffee – Electric Mug Warmer
If your dad has the habit of warming up a cup of his favorite hot drink and leaving it somewhere only to find his coffee or tea cold – then he will thank you for this coffee warmer.
This warms beverages perfectly!
You'll want to use a stone coaster with a cork bottom under your warmer (depending on what type of countertops you have at home) to save from the affects of a heat source constantly being placed on the top of the counters.
---
Unique Gift Ideas For Dad
Bonsai Starter Kit
My husband once thought growing grass would be a great gift.
We don't often see eye-to-eye on "great gift ideas" but this bonsai starter kit was one we both agreed on.
There's something relaxing about these delicate trees you grow inside your home.
---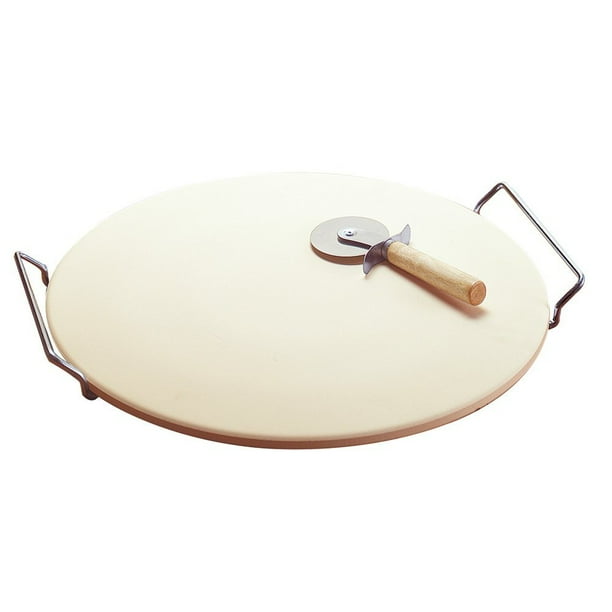 Round Pizza Baking Stone
This pizza baking stone is perfect for beginning or aspiring chefs (or your dad who loves a good, crispy pizza.
You're able to remove the handles, which are useful for showcasing your cooked pizza.
You'll want to use this stone on the top rack of your oven and drizzle a little olive oil on the stone before placing your pizza on.
---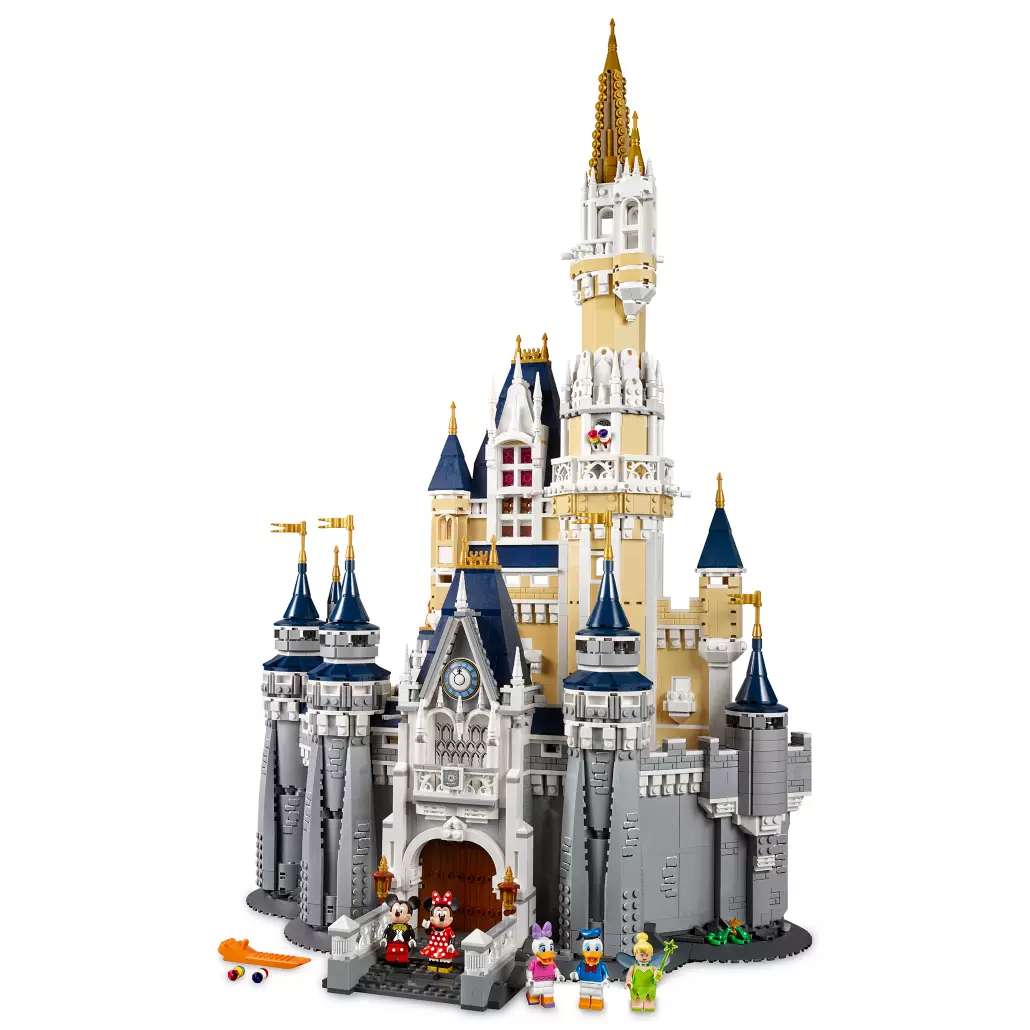 LEGO Disney Castle 71040 – Limited Release
There are 4,080 pieces in this masterpiece that will keep any LEGO fan busy for months!
The one thing your dad or husband will love about this Cinderella Castle replica is the authentic details they can explore.
There's the clock, ornate balconies, the details that come with every floor and room they will build, and more.
---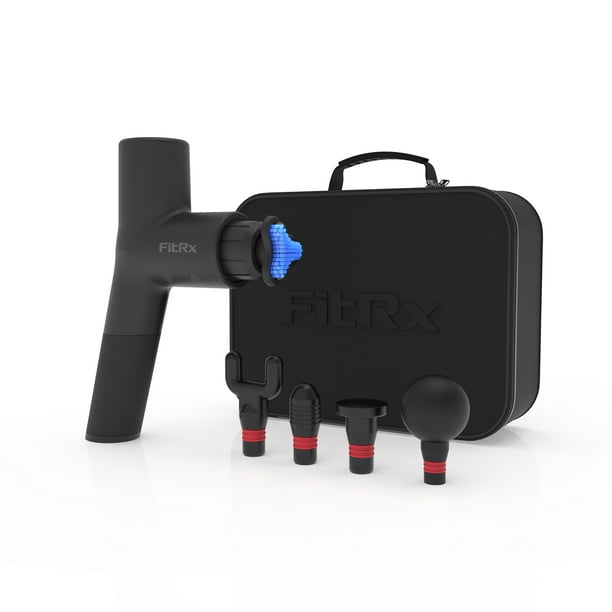 FitRx Handheld Deep Tissue Muscle Massager
With 4 massage attachment heads, your husband is going to love this deep tissue massager,
The heads include:
– Round for large muscles
– Dual for neck and spine
– Precision for deep tissue
– Flat for all body parts
The FitRx comes with a standard USB charging cable.
---
RELATED: These are the ultimate thoughtful and budget friendly Christmas gift ideas for your boyfriends parents, no matter their style. Check it out.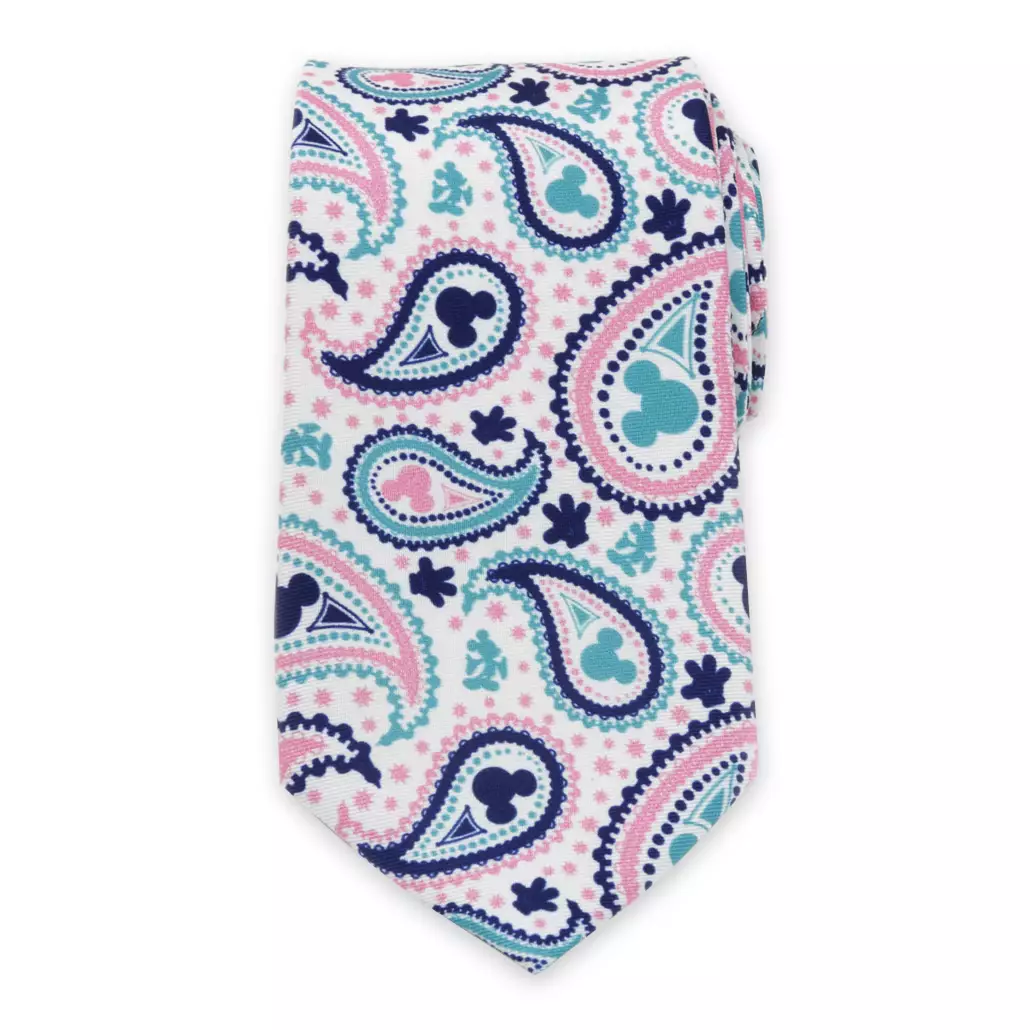 Mickey Mouse Paisley Silk Tie for Adults
If you're not looking carefully, you may miss the Mickie Mouse icons scattered on the tie.
This tie is so soft (100% silk, yay!) and made is the USA.
---
Valentines Day Gifts For Dad From Daughter
Thank You Dad Mug
There's a list of lessons all Dads want to teach their daughters.
Like, how to change a tire, what not to do when you go off roadin', and more.
The best part about this mug is the quick wit and humor that will come from this gift.
---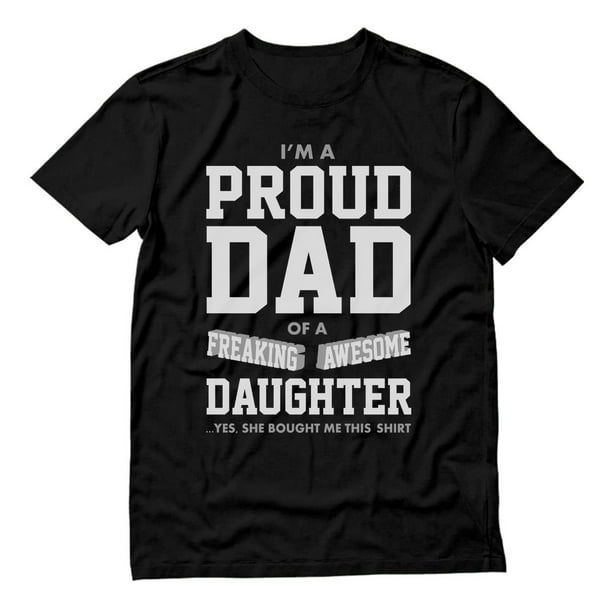 Proud Dad of a Freaking Awesome Daughter T-Shirt
Don't all daughters think they're the best daughter their dad has? (I think so anyway).
So why not have your dad show off the fact that his daughter is awesome!
If your dad loves shirts with a little wit and sarcasm (you'll want to read the fine print at the bottom), then this shirt would make a great gift.
---
Victrola Nostalgic 6-in-1 Bluetooth Record Player & Multimedia Center with Built-in Speakers
If your dad falls into the multi-tech gap of vinyl records, cassettes, CDs, and Bluetooth, then this player would be perfect for him.
He can listen to his favorite music from throughout his life, from childhood to present day.
---
Vetelli Hanging Leather Toiletry Bag
For the dad who loves to travel (or keeps everything in his bathroom organized) this leather bag will hold his accessories.
One thing I love about this bag is that this traveling organizer is water resistant!
---
The Man Box For Outdoor Camping And Adventure
If this doesn't shout "happy man day, Valentine" I don't know what does?
This man gift box has everything from an insulated tumbler, coffee soap, sandalwood candle, Rambo knife (with sheath), and a jute fire rope.
If your dad loves being outside and starting fires, this would be a fun Valentine's Day gift for him.
---
Valentines Day Gifts For Dad From Son
Handmade Leather Journal
This beautifully crafted leather journal is made from top grain buffalo leather and recycled cotton paper.
The leather journal would make the perfect gift for the father who loves writing down his thoughts and experience with the hopes of keeping his memories alive for a long time.
---
TESLYAR Wood Phone Docking Station
This stand is made of solid ash-tree and covered with a protective finishing that's not toxic.
If your dad has a thousand and one things to put away every night, this organizer would help him find what he needs.
---
Engraved 'To my Dad Always my Hero' – 50 Cal Bottle Opener
You can support the Wounded Warrior Project and give your dad a very unique gift when you surprise him with this bottle opener.
It's made from a real 50 caliber casing that was previously fired.
The bottle opener works great and has an average 5-star review on Amazon from previous buyers.
---
To Dad From The Reasons You Drink – Gifts for Dad 16 oz Black Stainless Steel Tumbler
Your dad will get the best laugh from this quick wit humor mug.
The tumbler is made from premium food grade stainless steel.
Whether your dad loves a hot drink in the morning or a cold beverage in the summer, this drinkware will keep your favorite drink at the right temperature.
---
RAK Universal Socket Tool – Set of 2 Gadgets with 1/4-to-3/4-inch Wrench Grip and Power Drill Adapter
This tool will save your dad time going back and forth to try and find that one socket size (even that 9mm all men seem to lose).
This versatile tool will comfortably fit socket wrenches, power drills, socket drivers, and ratchet drivers.
The Universal Socket is great for a handyman who likes to work on projects around the house from time to time.
---
Valentines Day Gifts For New Dad From Baby
CELSIUS Fitness Energy Drink, 12 Fl Oz, Standard Variety Pack (Pack of 12)
My husband would live on RedBull and Monsters when our children will newborns.
Then, when he decided to lose over 60 pounds, he found the Celsius energy drink.
He says this drink has the best energy, the healthiest ingredients (hello zero sugars and zero preservatives), and averages 200 mg of caffeine.
When he drinks Celsius, he doesn't have that crash that comes after drinking RedBull, Monsters, Rockstars, or any of the other brands he's tried.
And heaven knows that energy is a scarcity with brand new parents.
---
Funny Decision Coin For First Time Dads
This gift would be a cute idea for a new dad with a good sense of humor.
All dads worry about that "first diaper change", so why not add a little humor in the mix.
---
Tactical Diaper Bag For Dad
Give your new dad a chance to help with his baby (especially on the go) with this fun tactical diaper bag.
The best part about this baby bag is all the room you'll find inside (and the pockets)!
You'll want to pack this bag like you would a suitcase with the zipper facing down (rather than on top).
The bag will open easier for you if your zippers face this way.
Otherwise the diaper bag is durable, PVC free, and includes a changing mat for your baby.
---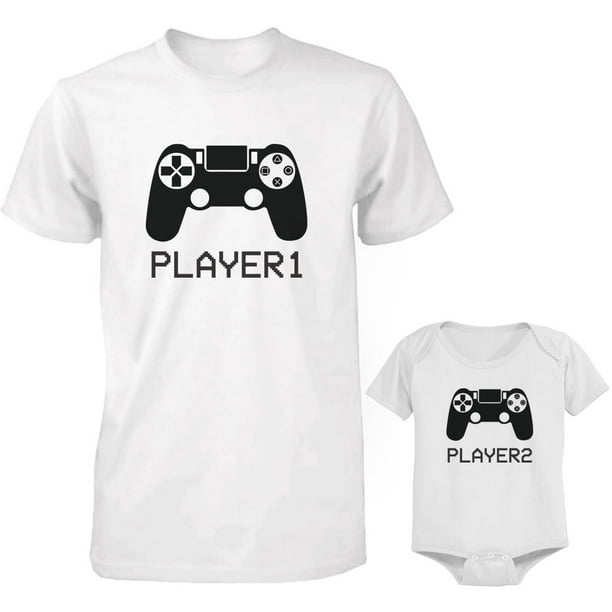 Player One Player Two Dad and Baby Matching Shirts
You can show the game lover in your life that they have a new player joining their team with this cute duo outfit.
The one recommendation I have about any clothing you order online is to order a size larger.
Most fabrics these days have a tendency to shrink after a couple of washes.
---
New Dad Gift Box – Perfect For First Time Dads
This gift box is packed full of all the essentials a new dad will need.
I love that the gifts inside are items the dad can enjoy and that he can enjoy with his new baby (like the "I heart my dad" onesie).
If you need a quick gift (especially if the baby's due date is close) then this first time gift box is a must!
---
Valentines Day Gifts For Husband From Wife
Traeger Grills Pro Series
Traeger's are on every man's dream list for owning and enjoying.
My husband constantly points out that the recent models have Bluetooth capabilities for that perfect performance and accuracy.
---
Flat Dark Earth USA Flag – Kydex OWB Holsters
Before you buy anything for your husband's collection, make sure you know the sizes you need for proper fitting and whether your husband's left-handed or right-handed.
The retention can't be adjusted on this holster, but the quality is superb.
---
We The People Holsters – American Flag EDC Kydex Dump Tray
If your husband is like mine and needs a place for all the things he carries in his pockets, then this dump tray needs to be on your list of Valentine's Day gifts to buy.
My husband loves that this tray is made in the USA and is sturdy enough for his tactical equipment.
---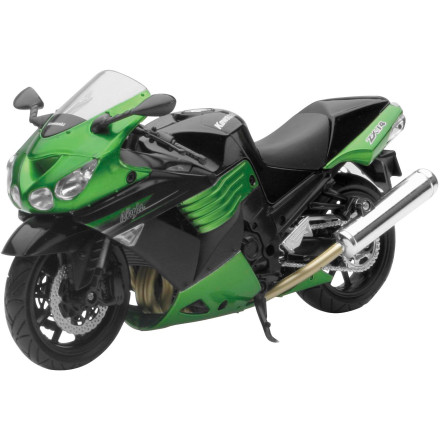 Kawasaki Ninja ZX-14 *TOY*
MotoSPORT has some of the best selections and deals when it comes to your husband's adventures on his bike.
This New Ray Toy is a great way to say, "I got you a bike" without having to spend new motorcycle prices.
---
DEWALT 20V Max Cordless Drill Combo Kit, 10-Tools
My husband LOVES his Dewalt tools. He swears they're the best and will never get any other brand.
If you're looking to jumpstart your husband's tool collection, then this is the best price for all the tools you'll be giving.
---
There is one gift that dads want that they won't often tell you about.
They need to know they're doing a great job being the provider, father, husband, and dad.
So, as you celebrate this Valentine's Day and gift him with something fun on this list, don't forget to put your arms around them and thank them for all the good they do for your family.
I hope you have a Happy Valentine's Day, friend.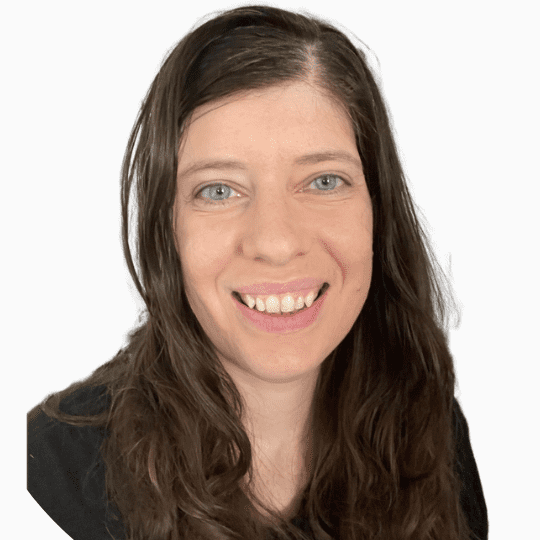 Micah Klug is a wife, homeschooling mother to five children, and author. She teaches time-tested solutions to help parents remember what matters most in life, including strengthening their home, faith, and family relationships. To learn how a child who grew up in an authoritarian home is now creating an environment of peace and joy in her own home visit this page. If you want to contact Micah, send her an email here or email [email protected].