Thanksgiving is a time for gratitude, family, and food.
It's also a time for good food, family around the dinner table, and expressing your creativity with your letter board.
With Thanksgiving 2023 just around the corner, it's time to start brainstorming the perfect quotes to display on your letter board.
In this ultimate guide, I'll share with you the best letter board quotes and ideas for Thanksgiving 2023.
Your family and guests will smile, laugh, and feel appreciated.
88 Best Letter Board Quotes & Ideas For Thanksgiving 2023
From funny sayings about your favorite day of the year to quotes about the joy of family and friends, letter boards are a great way to capture the spirit of Thanksgiving.
Here are some of our favorite Thanksgiving quotes that will help bring out the holiday cheer:
– "Give thanks for all the little things."
– "Fall season: crisp air, apple pie, pumpkin patch. Yes please!"
– "Friendsgiving: where friends become family."
– "Let us give thanks for what we have, not worry about what we don't have."
– "Gratitude turns what we have into enough."
– "Count your blessings, not your turkeys!"
– "The best part of Thanksgiving…is you!"
– "Life with you is full of reasons to be thankful every day."
– "Give thanks for all that we have been blessed with this year."
– "Thanksgiving dinners take eighteen hours to prepare. They are consumed in twelve minutes. Half-times take twelve minutes. This is not coincidence." (Erma Bombeck)
Funny Thanksgiving Quotes To Share
Nothing spreads cheer like a good laugh.
If you're looking to add some humor to your Thanksgiving decor, try one of these funny fall quotes:
– "Gobble 'til you wobble"
– "I'm just here for the pie"
– "Thanksgiving: bringing family together since 1621"
– "Thanksgiving: A time for family, friends, and food commas."
– "Leftovers: So you can have Thanksgiving dinner all week long."
– "New level unlock: sweater weather!"
– "Families that eat together, stay together."
– "Turkey time is here again!"
– "Let's get basted"
– "Talk turkey to me."
– "Grateful for stretchy waistbands."
– "Thanksgiving calories don't count."
– "Giving thanks is a sign of weakness." (Dwight Schrute from The Office)
– "Thanksgiving is an emotional holiday. People travel thousands of miles to be with people they only see once a year. And then discover once a year is way too often." (Johnny Carson)
Happy Thanksgiving Letter Board Quotes
Sharing some fun Thanksgiving messages will brighten the holiday spirit in your home.
Whether you're inviting new people over or you're just spending time with the family, we want to make sure you have all the right elements for a wonderful Thanksgiving
Here are some classic Thanksgiving themed sayings for your fall decor this year.
– "Give thanks for a little and you will find a lot."
– "Gratitude turns what we have into enough."
– "Gratitude makes sense of our past, brings peace for today, and creates a vision for tomorrow." (Melody Beattie)
– "It's not happy people who are thankful; it's thankful people who are happy."
– "It's not the size of the feast, but the love in the room that counts."
– "A thankful heart is a happy heart."
– "Home is where the heart (and turkey) are."
– "It's the utmost importance you have a stretchy waistband ready for dinner."
– "The easy way to any heart is a good ol' homemade apple pie."
– "Autumn is Mother Nature's second spring."
Fall Letter Board Quotes
– "The more the merrier!"
– "All are welcome at the table"
– "Thankful to share this meal with you."
– "Fall into the season of sweater weather."
– "Let's get lost in a pile of leaves!"
– "It's sweater weather!"
– "Carve out some fun with pumpkins."
– "Don't forget your scarf & mittens."
– "Gather around the table."
– "Grateful hearts."
– "S'mores, apple cider, and autumn leaves."
– "Our favorite season is here."
Pumpkin Spice Thanksgiving Letter Board Ideas
– "I'm thankful for pumpkin pie…and second helpings."
– "Let's give 'em pumpkin to talk about."
– "Fall into the season of cozy sweaters and pumpkin spice lattes."
– "Pumpkin spice & everything nice."
– "Pumpkin spice is a way of life."
– "You're the pumpkin pie of my eye."
– "Pumpkin pie fixes everything."
Food Inspired Funny Quotes For Thanksgiving
Let's be real, Thanksgiving is all about the food.
Celebrate your love for turkey, stuffing, and pumpkin pie with these food-themed quotes:
– "Eat, drink, and cranberry"
– "Happiness is a slice of pumpkin pie"
– "Thanksgiving calories don't count"
– "The best part of Thanksgiving is spending time with loved ones…and pie!"
– "Eat, drink, and be thankful."
– "A time to give thanks & gobble up some grub."
– "The only thing better than stuffing is friendship."
– "Gather around for some hot apple cider."
– "Bake up some sweet treats."
– "Feast your eyes on this!"
– "Pies before guys."
– "It's not too much food. This is what we've been training for our whole lives. This is our destiny, our finest hour." (Lorelai Gilmore from Gilmore Girls)
– "It is the food that is scared of me." (Ron Swanson from Parks & Rec)
– "What's not to like? Custard? Good! Jam? Good! Meat? Good!" (Joey Tribbiani from Friends)
– "It doesn't get any butter than this."
– "Warm rolls and butter."
Classic Thanksgiving Quotes
Thanksgiving is all about giving thanks for the blessings we have in our lives.
A letter board quote that expresses gratitude can help set the tone for your celebration.
Here are a few ideas to get you started:
– "Grateful hearts gather here."
– "Thankful, grateful, blessed."
– "In all things, give thanks."
– "Happy Thanksgiving Y'all!"
– "Blessings abound!"
– "After a good dinner, one can forgive anybody, even one's own relations." (Oscar Wilde)
– "Thanksgiving" not a good day to be my pants."
– "Thanks fall, my muffin top is now a pumpkin roll."
– "I am grateful for what I am and have. My Thanksgiving is perpetual." (Henry David Thoreau)
– "Thanksgiving menu: turkey and apple pie."
– "It's the small things in life, like family gathered and a kitchen full of love, that make Thanksgiving so special." – Unknown
Thankful Quotes For This Time of Year
– "I am thankful for sweet potatoes, cranberry sauce, and the Thanksgiving turkey."
– "The kitchen is the second best place to be. The first is with you."
– "You are one of my favorite things…and hot cocoa."
– "The perfect way to say 'I love you' on Thanksgiving is sharing the last piece of apple pie."
– "It's a Thanksgiving rule to wear fuzzy socks all day. True story."
– "Autumn…the year's last, loveliest smile." (William Cullen Bryant)
– "The precious time we get together will be remembered forever."
– "Thanksgivings here with holiday cheer!"
Need a Letter Board?
I research, test, recommend, and select only the best products for my readers.
If you click a link on this site and buy something, we may earn an affiliate commission. Thank you for supporting this small family business.
There are so many letter boards to choose from. From 12 x 12, to a larger 12×16 or 12 x 18 board, you can find the perfect size for your home decor.
Plus, with different letter colors including white, black, gold, pink, bronze and silver – the possibilities are endless!
This is where you'll find your next favorite color for your happy Thanksgiving letter board!
It's a great way to add a special touch of cheer to your home.
Thanksgiving is the perfect time to get creative with your letter board quotes and decor.
Whether you opt for a gratitude quote, a food-themed quote, or a funny quote, make sure it expresses your joy for the holiday season.
Please tag me on social media (@homefaithfamily) if you decide to use one of these fun quotes.
I would love to feature you and share your Thanksgiving letter boards with our community.
Plus with these ideas, you can create a unique and memorable Thanksgiving experience for yourself and your loved ones.
So, get inspired, get creative, and have a wonderful Thanksgiving Day!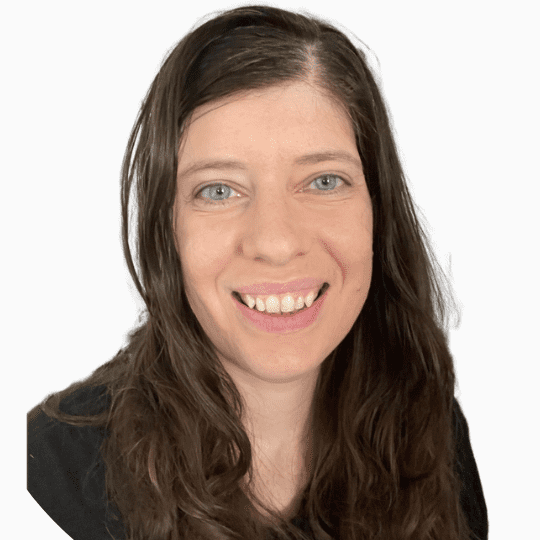 Micah Klug is a wife, homeschooling mother to five children, and author. She teaches time-tested solutions to help parents remember what matters most in life, including strengthening their home, faith, and family relationships. To learn how a child who grew up in an authoritarian home is now creating an environment of peace and joy in her own home visit this page. If you want to contact Micah, send her an email here or email [email protected].