Valentine's Day is coming and it can be hard to keep your kids focused on learning when they're excited for the holidays.
You might catch them daydreaming about their classroom party or about Valentine's Day itself.
One way my children love spending their time is with fun worksheets like these free I Spy Valentines printables.
You can have these pages sent straight to your inbox.
Once they arrive all you need to do is print them off for your own personal use.
I hope you enjoy this free printable game.
It comes with a variety of Valentine themed images for your kids to find, including sweet foods, dinosaurs, hearts, and more.
5 Free I Spy Valentine's Day Printables For Kids
Every worksheet presents an entertaining I Spy challenge for young children to solve.
Not only will your kids comfortably engage in this easy activity, but they'll also be delighted with the holiday themed clipart!
I mean, who doesn't love cute dinosaurs with hearts?
You can have these free Valentine's Day activities sent straight to your inbox where it can be printed as many times as you need.
You won't want to miss out! Get your PDF file below:
How Do You Play I Spy Valentine's Day?
The I Spy game isn't that complicated to play.
Do you remember sitting in the back of your parents minivan as a kid and playing "I Spy" on road trips while you tried to look for something interesting?
(Besides all the distant mountains and random clouds in the sky.)
This is the same principle – but your kids will be looking for Valentine's Day themed items on a sheet of paper instead!
The worksheet pages contain a variety of images in the background, and each child has to identify them all.
The object of the game is to find all the items listed at the bottom of the page.
My younger kids love coloring the pictures on each page, where my older kids will color and count the number of each item and write the number in the box.
It's a great way for kids of all ages to work on their counting skills as well as looking carefully and searching for objects.
Print Your Free I Spy Valentines Printables Game
With these free I Spy printables, you can keep your kids entertained, whether it's a Valentine's Day party in a classroom or just a lot of fun at home.
Feel free to print out your sheets as many times as you need and have everyone join in the I Spy Valentine's Day fun!
Supplies You'll Need:
I research, test, recommend, and select only the best products for my readers.
If you click a link on this site and buy something, we may earn an affiliate commission. Thank you for supporting this small family business.
Printer (or your local library)
Colored pencils or crayons
I Spy pages
Magnifying glass (optional)
Instructions
1. Download and print the I Spy Valentine's Day Printable games.
You'll find the sign up form throughout this blog post and at the end of this post.
2. Have your child look at the page and try to find all of the items listed at the bottom of each sheet.
3. Ask questions or provide hints if needed! Encourage your child to use a magnifying glass for a more detailed search.
4. Once all of the items are found and marked, have your child color in the pictures.
5. Finally, they can count how many of each item they found and write the correct number of items inside the box next to it.
6. Repeat with other pages and enjoy a fun activity on February 14th!
Can I Spy Activities Provide Educational Benefits for Children?
Yes!
Using learning sheets like this I Spy printable is a fun way to develop your child's visual discrimination skills, pattern recognition, and fine motor skills.
The best part is it encourages them to think critically, look closely at the details on each page, and use their creativity.
I Spy activities also helps kids practice their early math skills such as counting, sorting and categorizing objects which helps with number recognition.
Plus, it also allows children to practice their handwriting skills as they write down the numbers associated with each item.
You can have this free download sent straight to your inbox, so you can enjoying playing this really fun game with your family.
What Valentine's Day Game I Spy Themes Can You Find?
You'll find a variety of fun I Spy printables featuring different themes such as dinosaurs, hearts, sweet treats, animals, and love notes.
You can take a peek inside and see the pages for yourself below:
Valentine's Day I Spy Dinosaurs
My son loves the dinosaur theme out of all the activity sheets.
He's a first grader this year and any learning page with dinosaurs is a great activity in our home.
I love how our little learners have their own learning style, which makes this Valentine activity a big win for him.
Valentine's Day I Spy Hearts
February is often one of the hard winter months where the weather is usually cold and wet.
You might have a foot of snow or a rainy day where the kids are kept inside.
But this heart themed color worksheet will brighten anyone's mood.
So print out these pages and enjoy some quiet time for a little bit in your home while you keep the kids entertained.
Valentine's Day I Spy Cute Animals
Last year my daughter decided teddy bears were her favorite, so she picked out the teddy bear coloring pages on these fun Valentine's Day printables.
This year she's looking forward to finding all of the different animals shown on this page.
Valentine's Day I Spy Sweet Treats
Can you think of anything better than a sweet treat on such a special day?
This cute printable will make anyone in your home smile.
The coloring page features everyone's favorite Valentine's Day candies like chocolates and candy hearts.
Valentine's Day I Spy Love Letter
Are there any middle school or high school kids living in your home? If so, they might enjoy this perfect activity coloring sheet.
This Valentine's Day activity is ideal for older children as it encourages them to express their love through writing thoughtful letters.
If you want to make your teenager's Valentine's Day special, these free Valentine's Day printables are a great way to get them in the spirit of celebration.
This adorable digital file will surely be an instant hit with your teen!
Now that you know what I Spy Theme pages are waiting for you, why don't you give this activity a try with your family?
Enhance your Valentine's Day experience this year with these free printable activities–simply download them now and start celebrating!
Let's Make These Printable Activities Last Longer
My kids love free printables and they keep my printer busy with all their worksheets and activities.
Instead of having to print out the same pages every year, I have found a way to make the sheets I know they will love last even longer.
One way I have found to save my time (and sanity) is to laminate pages I know will be well loved by all of my children.
This way, they can use their dry erase markers and when they're done I can just wipe down each sheet and reuse the pages every year.
If you think this is something you will enjoy, this is the laminator I recommend.
So go ahead and print out as many of these I Spy printables as you need and get ready to have a sweet holiday!
I hope your family has a happy Valentine's day celebration this year.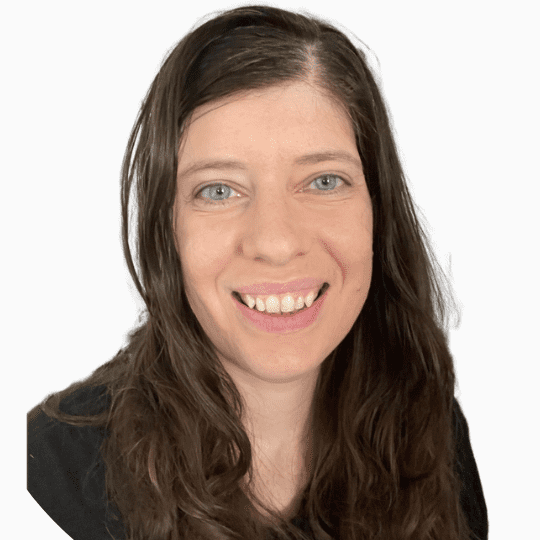 Micah Klug is a wife, homeschooling mother to five children, and author. She teaches time-tested solutions to help parents remember what matters most in life, including strengthening their home, faith, and family relationships. To learn how a child who grew up in an authoritarian home is now creating an environment of peace and joy in her own home visit this page. If you want to contact Micah, send her an email here or email [email protected].