I love children's enthusiasm over the holidays, especially when this passion and excitement carries over into their learning.
This is why I'm excited to share with you the best Thanksgiving read alouds for young learners.
These read alouds are perfect for shared reading experiences in the classroom (whether you have a third or fifth grade student) or if you're a home educator.
They are also a great way to teach your students about the history and meaning of Thanksgiving.
25 Best Thanksgiving Read Alouds For Young Learners
I research, test, recommend, and select only the best products for my readers.
If you click a link on this site and buy something, we may earn an affiliate commission. Thank you for supporting this small family business.
Here are our readers' 25 favorite Thanksgiving read aloud books, the ones where they keep asking if they can have them read again.
I hope you find your perfect read aloud and your readers enjoy them as much as mine do!
1. A Turkey For Thanksgiving
This book is strongly encouraged for second or third grade learners.
Mrs. Moose invite all their animal friends over for Thanksgiving dinner, but Turkey is too scared to come.
They go looking for him, and when they find him, they explain that they just want him to come eat dinner with them, not be on the dinner table.
You can order your copy on Amazon here.
2. How To Catch A Turkey
My children LOVE this book!
A turkey is on the loose in a school and students are in hot pursuit! It's up to you to help catch the turkey before the show can go on.
Follow along as students turn their school upside down trying to catch the turkey, ending with a twist that ensures no turkeys are harmed (or eaten!).
Order your copy on Amazon here.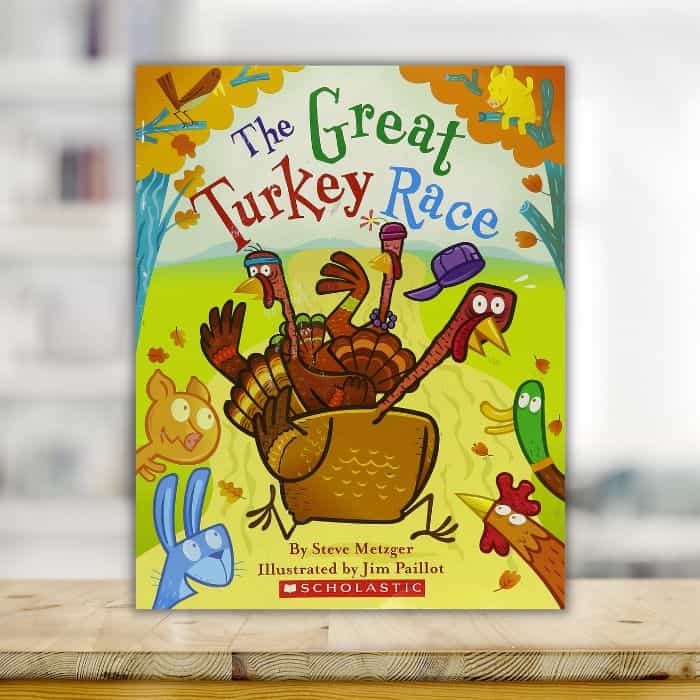 3. The Great Turkey Race
All the turkeys on Farmer Joe's farm want to be the Thanksgiving turkey. They decide the best way to make this decision is to hold a contest to see which one the farmer should pick.
Your children will love this book as you use silly voices for each of the characters.
Order your copy of this great book on Amazon here.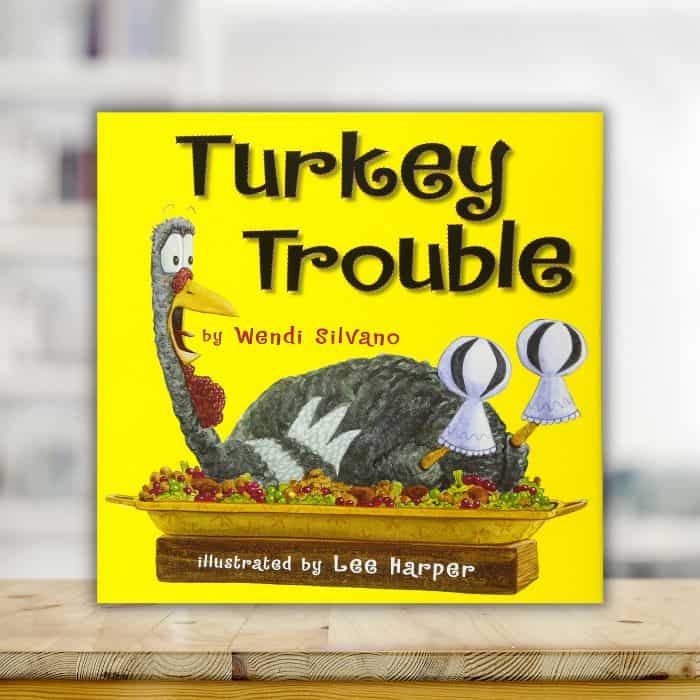 4. Turkey Trouble
Turkey is in trouble. The kind of trouble where it's almost Thanksgiving and you're the main course.
But Turkey has an idea―what if he doesn't look like a turkey? What if he looks like another animal instead?
After many hilarious attempts, Turkey comes up with the perfect disguise to make this Thanksgiving the best ever!
Order your personal copy on Amazon here.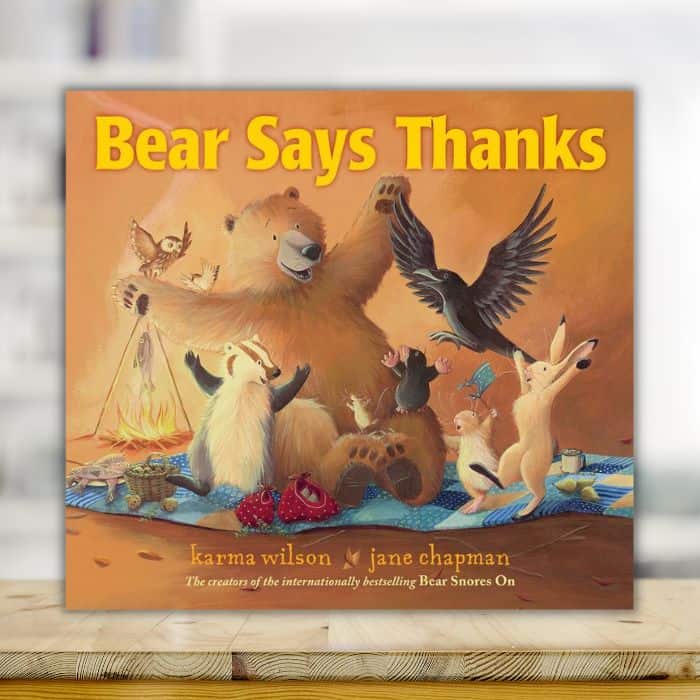 5. Bear Says Thanks
Bear has come up with the perfect way to say thanks—a nice big dinner party!
When Bear decides to throw a feast, his friends show up one by one with different platters of delicious food to share.
There's just one problem: Bear's cupboards are bare!
You can order your copy of this book, which beautifully teaches the importance of an attitude of gratitude here.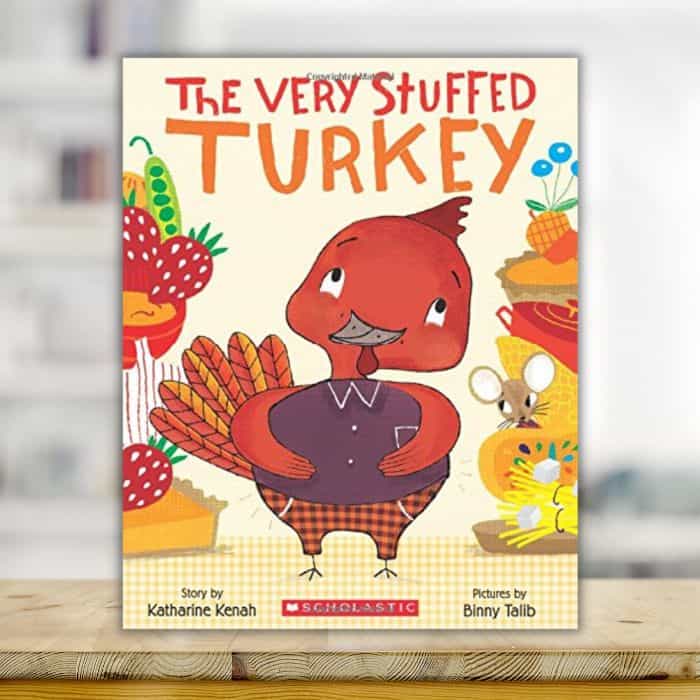 6. The Very Stuffed Turkey
With five homes to visit — Ham's, Bacon's, Swiss Cheese's, Ground Beef's, and Potato's — Turkey knows there'll be a ton of food to eat.
But there'll also be friends and their families who can't wait to celebrate the holiday with Turkey!
Can this very plump bird make it through every meal without getting too full?
Order your copy of this silly laugh aloud book on Amazon here.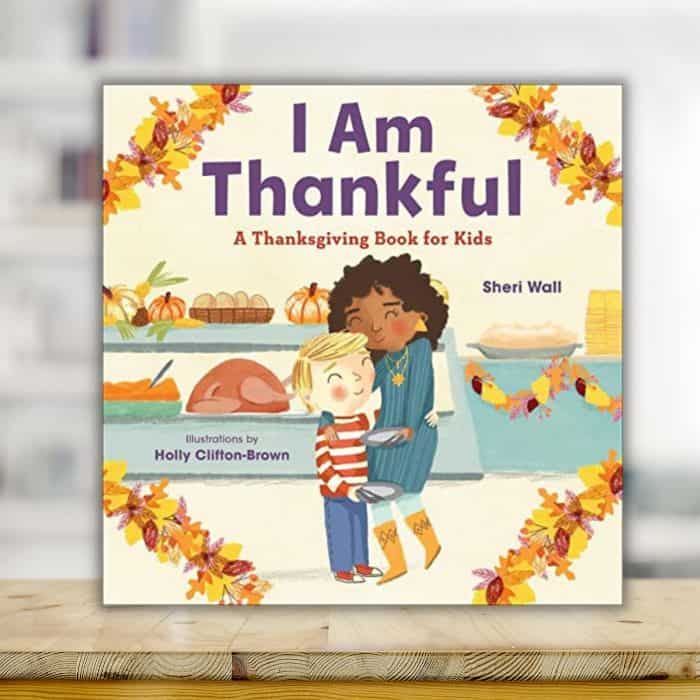 7. I Am Thankful by Sheri Wall
This sweet book follows three different families as they celebrate the Thanksgiving holiday with their own traditions, acts of kindness, and ways of giving back to their community.
You will find this book on Amazon here.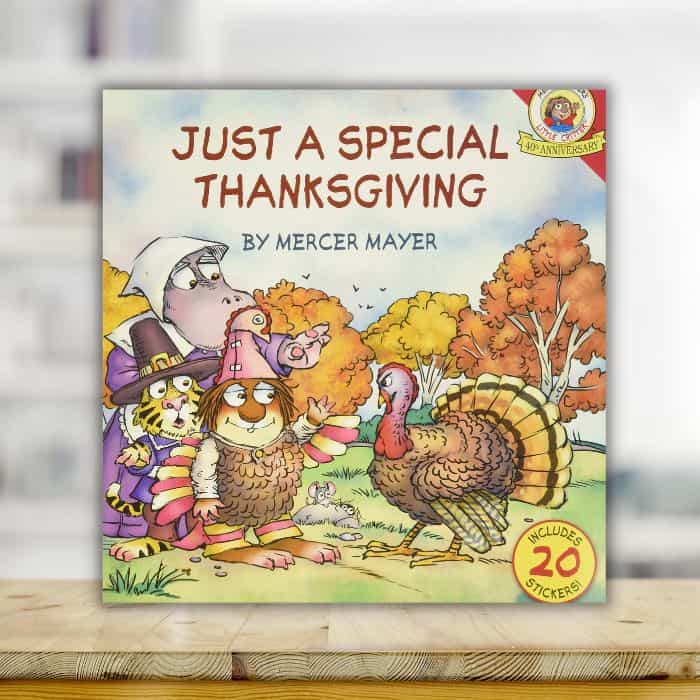 8. Just A Special Thanksgiving by Mercer Mayer
Don't you just love Mercer Mayer books? Just a Special Thanksgiving is a funny and heartwarming book about Thanksgiving.
This funny Thanksgiving book for kids is sure to be a hit with children.
Order this book on Amazon here.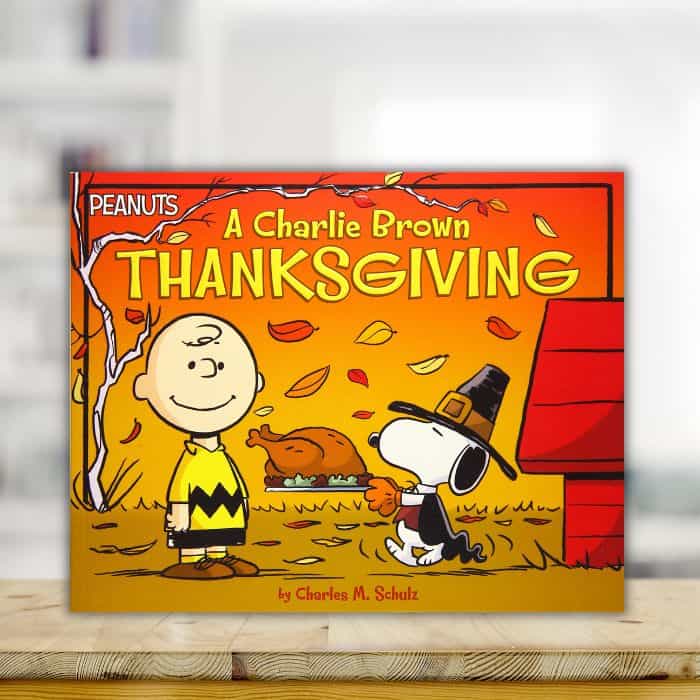 9. A Charlie Brown Thanksgiving by Charles Schultz
Peppermint Patty invites herself and her friends to Charlie Brown's house for Thanksgiving dinner.
Charlie Brown agrees to make a holiday feast, but he can barely make toast and cold cereal.
Can he pull together a memorable meal, or will he and his friends just be grateful when it's over? This book is based on the famous Peanuts' movie.
This book has some of the most beloved Charlie Brown Thanksgiving quotes from the movie.
You can order your personal copy of this Thanksgiving book here.
10. Durkee the Burpy Turkey
This book is hilarious and has such a cute message about helping others in their time of need.
Turkey's friends work together to help find a cure for Turkey's super burps. This is the perfect Thanksgiving read aloud book that kids will love!
Order your copy on Amazon here.
11. Thanksgiving in the Woods
This picture book tells the true story of a family who celebrates Thanksgiving every year by gathering in the woods with their friends.
Everyone brings something to share and the day becomes a long celebration of family, faith, and friendship.
Told in a gentle, lyrical style, this heartwarming picture book includes warm illustrations of people gathered around bonfires and long tables adorned with food, singing songs and sharing laughter.
Pick up your copy of this little piece of history on Amazon here.
12. Peyton Picks the Perfect Pie
If your children love to cook or if you have a picky eater in the family, then you're going to love this Thanksgiving book.
This story follows Peyton, a young girl who is a picky eater.
She soon discovers the magic of trying new things, especially finding the perfect Thanksgiving pie to share with her family.
You can discuss the different foods at Thanksgiving, and even try the recipes at the end of this book.
You can order your copy on Amazon here.
13. The Thanksgiving Door
When their turkey dinner burns, Ed and Ann think their Thanksgiving is ruined.
But what they thought was a disaster becomes a blessing in disguise when they unknowingly intrude on an immigrant family's Thanksgiving celebration at their new restaurant.
You can pick up a copy of this classic book here.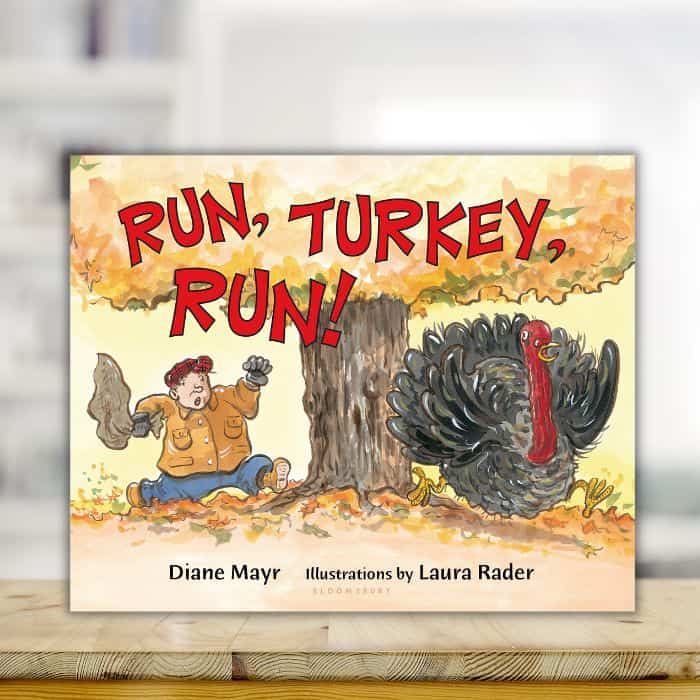 14. Run, Turkey, Run!
This hilarious twist on the traditional Thanksgiving feast features Turkey as he hops from hiding place to hiding place to avoid ending up as the main course.
This cute book will capture every child's attention as they go with Turkey on this adventure.
As a home educator, I love reading this book and discussing all the verbs that we find through this story.
You can order your copy of this book for your classroom or home learning here.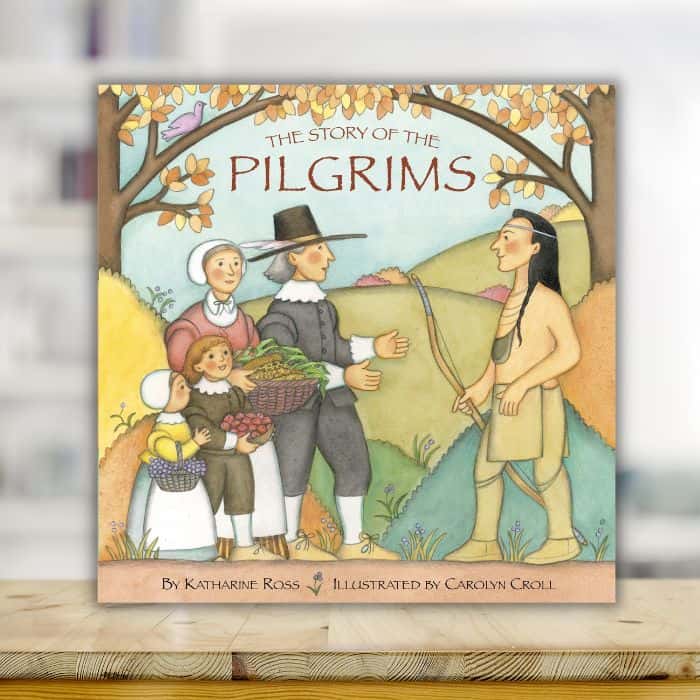 15. The Story of the Pilgrims
This book is a great read to introduce the history of the first Thanksgiving. It begins with the story of the Pilgrims, who journeyed to America in search of religious freedom.
The book then goes on to tell the story of how the Pilgrims and the Native Americans came together to celebrate the first Thanksgiving.
You can grab your personal copy of this book on Amazon here.
16. 10 Fat Turkeys
This silly rhyming story is about ten turkeys. It teaches children how to count backward from ten to one. They will enjoy learning to count with these funny turkeys this fall!
Order this silly learning book on Amazon here.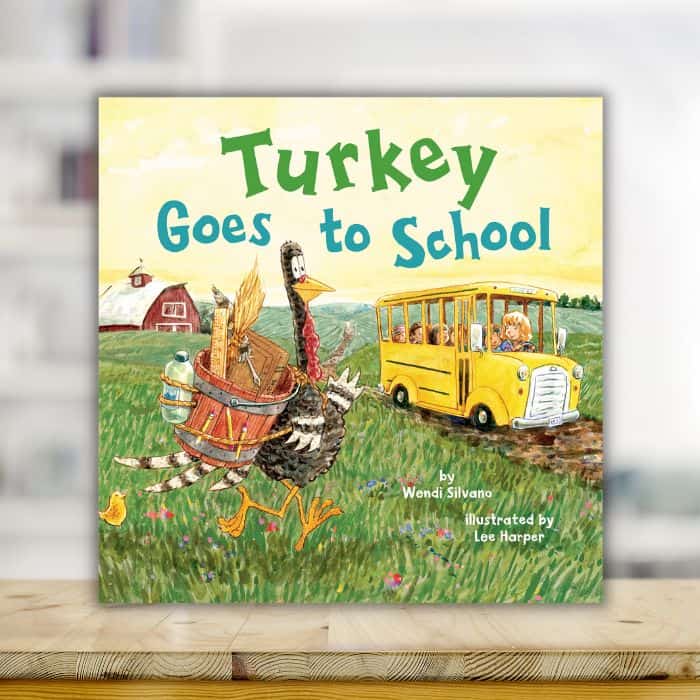 17. Turkey Goes To School
Turkey is excited for school to start, but when he and his friends try to attend, they are told that animals are not allowed in the school.
The animals come up with a plan to show the students and the principal that animals do belong in school. They have a lot of fun on their adventure.
You will find this clever book here.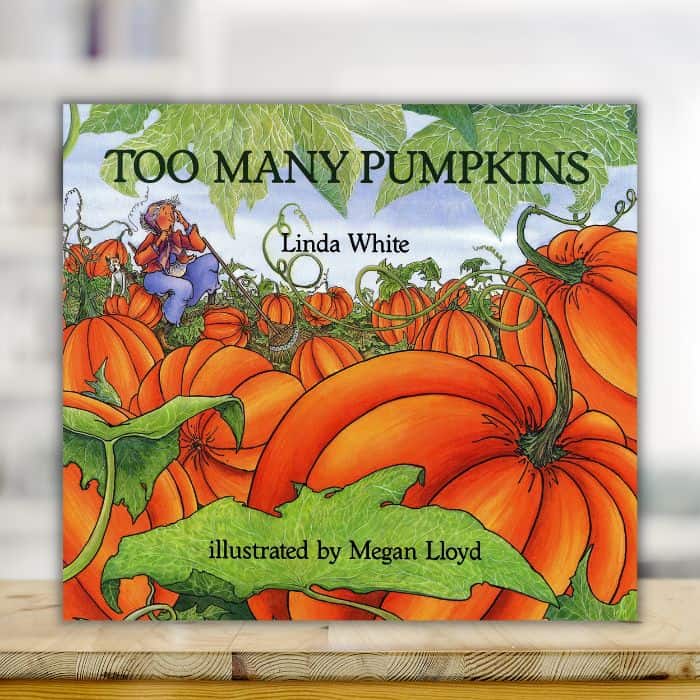 18. Too Many Pumpkins
This classic book has charmed children for over 20 years! Rebecca hates pumpkins.
So when a giant pumpkin falls off a truck and smashes in her yard, she shovels dirt on top of the pieces and forgets about them.
But those pumpkins sprout in the fall, and she finds an unexpected surprise in her garden!
You can look inside this heartwarming classic here.
19. Llama Llama Gives Thanks
Llama Llama and his family celebrate Thanksgiving by eating yummy foods and being thankful for everything from pumpkin pies to blue skies.
This book by beloved child's author, Anna Dewdney is a cute way to teach children the importance of gratitude and counting your blessings.
You can buy this board book and add another Llama Llama story to your collection here.
20. Balloons over Broadway
This is a great (and true) story about Tony Sarg, the inventor and puppeteer of the Macy's Day Parade.
The one issue this book has is the text is oftentimes too long to keep the attention of the children.
However, this book is an amazing resource if you want to encourage your children in STEM and invite them to build their own miniature parade balloons.
You can take a look inside the book for yourself here.
21. The Leaf Thief
Squirrel loves counting the leaves on his tree. He sees red, gold, and orange leaves. But one of his leaves is missing!
He goes on a quest to find the missing leaf with his good friend Bird. They ask all of their forest friends if they know who the leaf thief could be, but nobody knows.
You can see this adorable children's book here.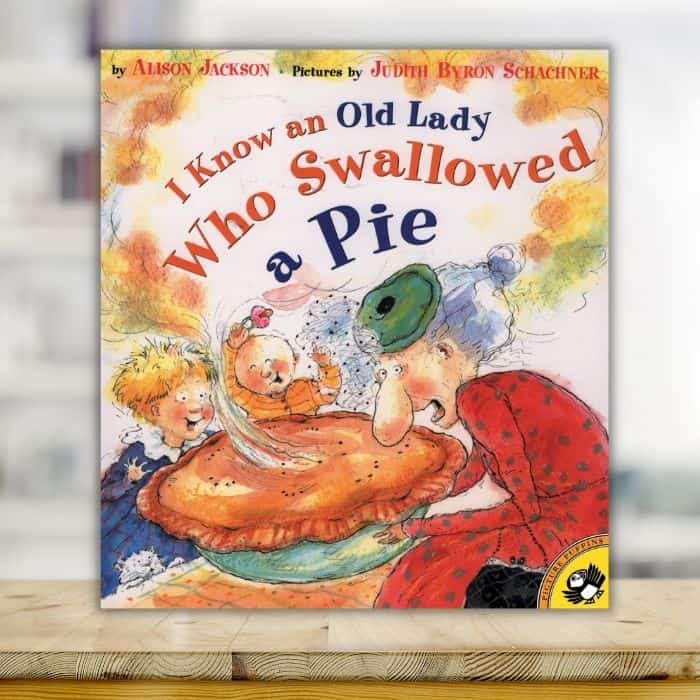 22. I Know an Old Lady Who Swallowed a Pie
The old lady was delighted to be able to enjoy such a large Thanksgiving feast. She ate a delicious pie, followed by a whole squash, all of the salad, and finally the turkey.
This is a great book to read to discuss with children what food might end up on their plates this holiday season.
You can take a look at this parody rhyming book here.
23. Leif and the Fall
Leif is terrified of falling and he is determined to find a different way down from his tree branch.
So he and his friend Laurel use the resources around them to create a net, a kite, and a parachute.
But when a gust of wind pulls Leif from his branch, will his preparations be enough to save him?
Take a look inside this sweet children's book with a beautiful message of not being afraid to fail here.
24. In November
This is a beautifully illustrated and simple book about the month of November.
Children know there are changes that come with the fall season, and November often has some of the greatest changes.
The leaves turn colors, crisp air chills the air, and Thanksgiving brings together loved ones.
You can take a look inside this calming book here.
25. Otto's Tales: Today is Thanksgiving
The series of Otto's Tales books stars young Dennis Prager and his sidekick, Otto the Bulldog, as they travel through time learning important values and traditions of American holidays.
You can take a look inside this easy to understand children's book here.
I hope you found some new favorites on this list of the best Thanksgiving read alouds for young learners.
They are also a great way to teach your students about the history and meaning of Thanksgiving.
Don't forget to purchase your favorite books today and begin creating some memorable shared reading experiences with your children!
Looking For More Fun Reads?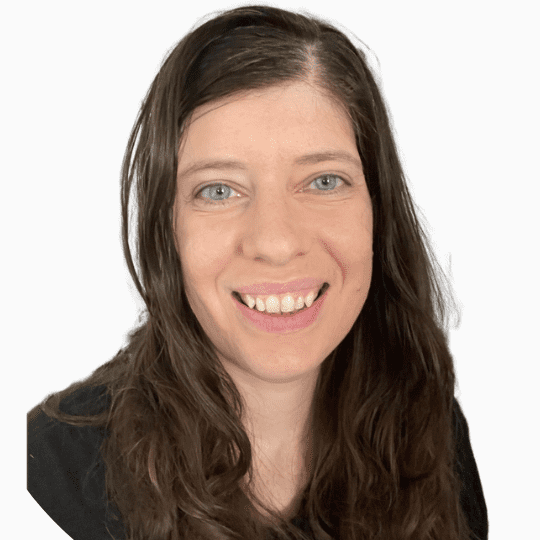 Micah Klug is a wife, homeschooling mother to five children, and author. She teaches time-tested solutions to help parents remember what matters most in life, including strengthening their home, faith, and family relationships. To learn how a child who grew up in an authoritarian home is now creating an environment of peace and joy in her own home visit this page. If you want to contact Micah, send her an email here or email [email protected].