These chapter books for 2nd graders will encourage any young reader as they enhance their reading skills. You'll find everything from classic books to the best series for your 2nd grade reader.
I stood in the doorway of my daughter's bedroom. I wanted to check on my toddler and make sure she wasn't sleeping like a backwards octopus like most toddlers have the talent to.
Instead, I found my second grader hunkered down in her bed, head buried with a small glowing light coming from her blankets.
I whispered, "What book are you reading?"
Her little eyes popped up and the kid-parent stare down began.
You know the one.
The "am-I-in-trouble-or-can-I-get-out-of-this" kind of stare down.
She told me the title and this moment brought back a flood of memories of when I would sneak a book with a small flashlight.
I knew she'd be exhausted in the morning, but I also know the importance of instilling a desire for our children to read – especially when they finally find a book they love!
Are you looking for good books to read to your second grader?
Maybe you are on the hunt for the best chapter books for your second grader to transition them from easy readers to slightly more complex, early childhood books?
Whatever the case may be, this article is going to help you select the best batch of chapter books for your new second grader.
Before we move on to our list of best chapter books for 2nd graders, let us renew our knowledge of why this magical hobby (reading) is perhaps the most important one!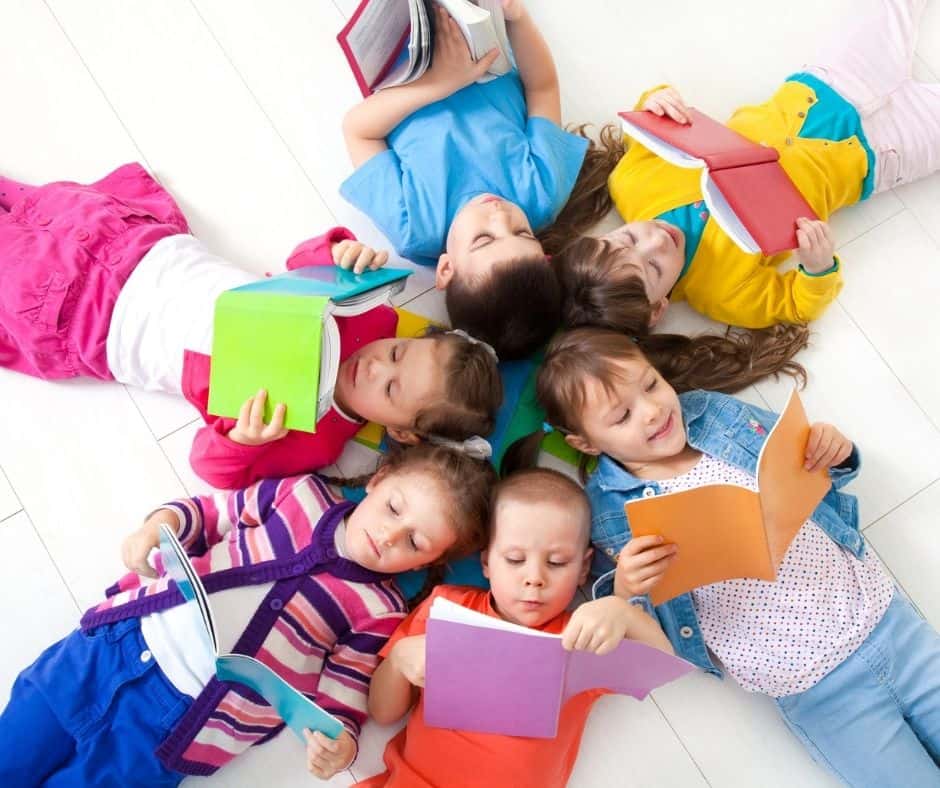 Importance of Reading for Second Graders!
Reading plays a crucial role in child development. It not only promotes the development of the brain and imagination but also plays a key role in language expansion and stimulates emotional development.
It cultivates empathy in children, helps them gain a better understanding of the world around them, and introduces them to cultures that are different from their own.
Furthermore, when we read to our children, it strengthens our bond with them.
From an educational perspective, reading helps in improving children's literary skills and expands their vocabulary by exposing them to a range of new words. Regular reading aids improves children's concentration and focus abilities, enhance their creative and imaginative skills.
By the second grade, kids usually start to develop reading fluency.
It is a good time to introduce them to chapter books, which are simple yet engaging enough to hold their interest and reading habit altogether.
So, what are some good books for 2nd graders to read? Here is our top list of chapter books and series for your second grader from readers favorites, for 2nd grade boys, timeless classics, and more.
Homeschooling can be tough, but the days are also filled with hilarious moments. These funny homeschool memes perfectly capture the messy days and the tender moments of homeschooling your children.
2nd Grader Favorite Chapter Books – Most Popular Series
Magic Tree House Series
Revolving around a brother-sister duo, this series caters the adventurous and studious kids alike. The curious and impulsive sister Annie gets the siblings into adventures, and the nerdy brother Jack helps in solving the problems.
The duo sticks together through all their expeditions and meets dinosaurs, mummies, scientists, painters, and more. The series introduces kids to different time eras in a creatively clever way. They learn about science, music, art, literature, and nature.
The simplistic language and the consistent pattern of how the story unfolds make it an easy read for second graders.
Diary of an Ice Princess
Lina is a magical princess who lives in a palace in the clouds. Her father is a pilot, and her mother is a wind tamer, which means she gets magic from her maternal side, which controls some aspects of the weather.
Lina still struggles with her magical power, wishes to go to a non-magical school, and do non-magical things. Her wish is granted on the condition that she will keep her powers a secret; however, things at the non-magical school do not go as Lina had imagined.
Filled with beautiful illustrations, this book is packed with diversity and good messages about self-acceptance, the value of compromise, and the importance of friendship.
Zoey and Sassafras Dragons and Marshmallows
An interesting read for your budding scientist, this book is a mixture of science and magic.
Daughter of a scientist, Zoey has a unique ability to see fantasy creatures. When her mother is out of town, it's up to Zoey and her kitty Sassafras to save a sick baby dragon. Inquisitive and thoughtful, Zoey follows the scientific method to even determine the baby dragon's food of choice.
Shiver me timbers! These fun pirate books for preschoolers are sure to be a hit with your little ones. From stories of daring adventures on the high seas to interactive books full of adventure, these 55 pirate books for preschoolers encourage a love of reading.
The best thing about this book is that it teaches science journaling and how to run an experiment in a creative way. Almost every page has illustrations depicting Zoey and her kitty learning and interacting with the baby dragon.
Meet Yasmin!
Yasmin is an adorable Pakistani American second grader who a creative thinker and a curious explorer. Each story presents a challenge through an illustrated anecdote, and then Yasmin solves it using her imagination and brainstorming skills. She transforms from an explorer to a painter to a fashionista. A cute and easy read for your kid!
Dory Fantasmagory Series
A perfect read for the youngsters of the family, Dory Fantasmagory is a young girl with an imagination bigger than herself. She has imaginary friends, three to be exact: a monster friend, a fairy godmother, and a bad lady. The book is hilarious and filled with childlike illustrations, perfect for the second graders.
Chapter Books for 2nd Grader Boys
If your 2nd grade son is avoiding books like a toddler tries to avoid naps (or like I try to avoid laundry), don't lose hope.
It's not that your son hates reading, he just hasn't found the books he loves, yet. Here are some of the best books for boys he might enjoy reading.
Nate the Great
My daughter loves reading Nate the Great together. Mysteries are such a great way to get your kids hooked to reading, and this book series is a perfect introduction to the mystery genre.
Nate is a boy detective who takes his mysteries and cases very seriously, even when they are goofy and funny. It will keep your little one thinking and even trying to solve the case along with Nate.
Are your boys struggling with staying on a schedule? With a bit of planning, you can create a homeschool schedule that will help your child learn more effectively. From one homeschool mom to another, creating a homeschool schedule has been a game changer for my family.
Alvin Ho Series
Alvin is afraid of everything. He is scared of school, birthday parties, camping trips, and crowded tourist spots. Despite all this fear, he dreams of becoming a brave superhero and wants to help people.
With the help of his family, Alvin develops the courage to try out new things and make friends. With its compelling characterization and illustration, this book will show your second grader that anyone can conquer their fear no matter how big it is.
Here is Hank Series
Hank is a second-grader whose struggles with reading, spelling, and school, in general, are quite relatable. He loves to make people laugh with his awesome sense of humor. Hanks's effort to try his best is quite admirable. The series shows how there can be different ways to reach the same destination, which can be achieved through the support of your loved ones, your hard work, and by just being yourself.
Warren and Dragon Series
Again, a story featuring a second-grader whose toy dragon comes to life in his imagination. The clueless Warren, together with his dragon, who is too sure about himself, make a duo that will make you chuckle! The story highlights the struggle of meeting new people, making new friends, having the first sleepover, and more. A fun read for new chapter book readers.
Stink- The Incredible Shrinking Kid
This book Features Judy Moody's brother, James Moody, who is also known as Stink. He has a great imagination. He uses his imagined superpowers to deal with the issues of his daily life. His hilarious trials and tribulation, creative illustrations, and periodic comic strips will be enjoyable for your little second grader.
Eerie Elementary: The School is Alive
Great for newly independent readers, Eerie Elementary is about a spooky school that is alive, and it is upon our protagonist Sam, the hall monitor, to save himself and his schoolmates. Together with his best friends and the old custodian, Sam attempts to defeat the school. If your little one is a fan of mysterious and scary, they will love this series.
Classic Chapter Books for 2nd Graders
Charlotte's Web
Don't miss one of America's top 100 most-loved novels, selected by PBS's The Great American Read.
Some Pig. Humble. Radiant. These are the words in Charlotte's Web, high up in Zuckerman's barn. Charlotte's spiderweb tells of her feelings for a little pig named Wilbur, who simply wants a friend. They also express the love of a girl named Fern, who saved Wilbur's life when he was born the runt of his litter.
E. B. White's Newbery Honor Book is a tender novel of friendship, love, life, and death that will continue to be enjoyed by generations to come.
Junie B. Jones's First Boxed Set Ever! (Books 1-4)
Get ready to laugh with the first four books from this #1 New York Times bestselling chapter book series about the world's funniest kindergartner! This box set makes the perfect graduation gift for your own young readers!
The Boxcar Children Books 1-4
The paperback editions of The Boxcar Children Mysteries: #1, The Boxcar Children; #2, Surprise Island; #3, The Yellow House Mystery; and #4, Mystery Ranch are offered together in a cardboard case. Follow Henry, Jessie, Violet, and Benny Alden as they explore the world on their own, solve mysteries, and search for home.
Amelia Bedelia: Books 1-4
Amelia Bedelia is all boxed up—literally! This box set includes the first four funny books in the bestselling Amelia Bedelia Chapter Book series and will be a welcome gift for early readers who like to giggle.
Here Are Some More Favorite 2nd Grade Chapter Books:
Me and the Sky
Me and the Sky covers the inspiring story of Beverley Bass, the pioneering pilot who led the very first all-female crew as an American Airlines captain. It takes you back to her childhood when she first realized her dream of flying and how she makes it come true.
The book has a simple message that you can achieve your dream through determination and hard work. The colorful pictures will keep your young readers captivated.
Jessica Finch in Pig Trouble
Jessica wishes to have a pet potbellied pig for her birthday. With the help of her friend Judy Moody, she snoops around her house to find any sign of a pig present. The book celebrates the role of friends in life and explains the meaning and reward of being patience. It is a great choice for anyone's first chapter book. It is a funny and relatable plot.
Jada Jones Series
A fantastic transitional chapter book for second graders, the Jada Jones series is about the science-loving girl who is smart and relatable. Throughout the series, she learns about making and keeping friends and being true to yourself. This realistic fiction work explores a variety of issues that young kids encounter and teaches them to deal with them in a way that is kind and loving.
Mercy Watson to the Rescue
Mercy, the buttered toast loving pig, is a pet to Mr. and Mrs. Watson. To them, Mercy is a "porcine wonder," and they treat her like their only child. When Mercy decides to sleep with her parents one night, it puts the three of them in peril. Accompanied by plenty of pictures of Mercy's adventure, this book is an excellent transition from early readers to chapter books for your little munchkin.
Should second graders be reading chapter books?
This is such a loaded question, isn't it? We worry so much about what our children aren't doing that we forget to celebrate what they are accomplishing.
If your second grader isn't reading chapter books, yet, don't fall into the trap of stress and self-doubt. They will get there, when they get there.
Your opportunity is to keep encouraging them to find something they love reading and use their interests to introduce them to a new world of books, characters, and adventures.
This is why I love second grade books because they are the perfect early chapter books.
What are early chapter books?
Early chapter books, otherwise called early reader books, combine the familiar look of beginner books and chapter books.
This books format is familiar to your young reader with illustrations scattered through the pages.
The early chapter books on this list are some of the best examples of these transitionary early learning books and are our favorite picks for 2nd-grade level chapter books. They are written in a simplistic way that is easier for the newly independent reader to understand.
The illustrations, together with an engaging storyline, ensure that your second grader's mind is filled with curiosity, imagination, and creativity.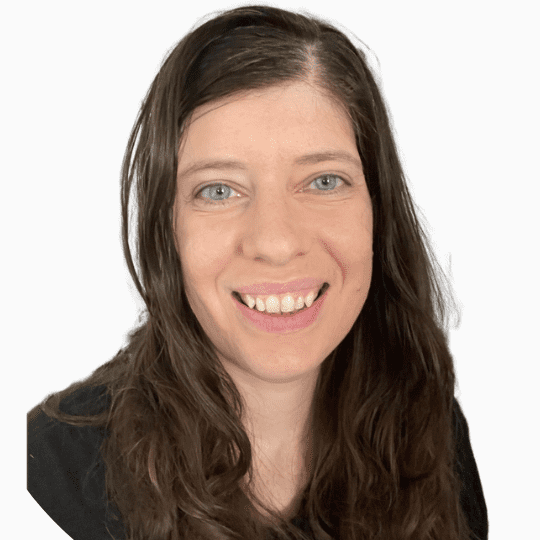 Micah Klug is a wife, homeschooling mother to five children, and author. She teaches time-tested solutions to help parents remember what matters most in life, including strengthening their home, faith, and family relationships. To learn how a child who grew up in an authoritarian home is now creating an environment of peace and joy in her own home visit this page. If you want to contact Micah, send her an email here or email [email protected].