Spring is here, which means it's time to find some fun, family friendly activities for this Easter season.
If you're looking for something that everyone can enjoy, even your older kids, then we have the perfect solution – our free 10-page Easter I Spy printable game!
These activity sheets will keep your kids entertained while helping them learn important problem solving skills.
Let's take a closer look at this I Spy printable game and see why it's such a great activity for kids of all ages this Easter holiday.
Free 10-Page Easter I Spy Printable Game For Kids
From Easter eggs to Easter baskets, your younger kids will love these free printables.
They will have your kids counting, searching, and observing every little detail.
My kids kept telling me what a fun game this is for our classroom activity.
The printable game consists of various illustrations of Easter related items, like spring flowers, cute bunnies, and adorable Easter chicks, with numbers associated with each item.
As a mom who is trying to instill Christian values on my children, my favorite page is the one that shares the Easter story.
This page led to the whole family talking about the true meaning of Easter and led to some quality time together.
Keep Kids Busy With This 10-Page Easter I Spy Printable Game!
This fun activity is available for you and your young learners for your personal use.
Simply put your email address in the box and we'll send this free printable Easter activity straight to your inbox!
From there, you may print each page and give them to your little ones during the Easter season.
Materials You Need For This Free I Spy Activity Sheet
I research, test, recommend, and select only the best products for my readers.
If you click a link on this site and buy something, we may earn an affiliate commission. Thank you for supporting this small family business.
Spring has sprung and so have all of the fun Easter activities!
Get your kids in the spirit of the season with this free 10-page Easter I Spy Printable Game.
All you need are a few basic materials to get started.
Here are some of the supplies I use for my family:
Pencil or markers: my kids love coloring these fun Easter pictures while they count each of the items.
Laminator (optional): I LOVE my laminator. If you take the time to laminate these pages and use these dry-erase markers, you can use this fun Easter game over and over again. You can try dry erase pockets, but I've had better success with my laminator.
Magnifying glass (optional): your children won't need a magnifying glass, but I know my younger children feel like a big kid when they're able to use one when they do this fun activity.
You can use this printable to supplement your child's education at home, or have the Easter bunny leave these worksheets while your children are enjoying their Easter egg hunt.
How To Play The Easter I Spy Game
The Easter I Spy printable game is a great way to get your kids thinking and searching for small objects in each of the 10 pages.
All you need to do is download the game, print it out, and let your kids have some fun.
Each page includes several different objects that need to be spotted.
Once they spot the object, they can circle the fun prints or color them in with crayons or markers.
It's perfect for helping children to identify objects and practice their counting skills.
Why Playing I-Spy Is Beneficial For Your Kids
The benefits of playing this game go beyond entertainment value; it also helps develop children's problem-solving skills as well as their cognitive abilities.
As they search through each page looking for objects that match what's printed on their answer sheet, they will develop their visual recognition skills as well as their ability to focus on details.
Additionally, since the game contains a variety of different objects, it can help young children learn basic math concepts such as counting.
Working Memory
Playing I Spy printable games can also help children develop their working memory.
This is an important cognitive skill that helps them remember and recall information in order to solve problems, understand new concepts, and complete tasks.
By playing this game, your kids will be able to practice retrieving and using the stored information for later use – a skill that will stay with them for the rest of their lives.
Visual Discrimination
This printable activity is also great for helping kids with their visual discrimination skills.
These are the abilities to distinguish between small and large objects, bright and dark colors, or shapes and sizes.
By looking at all the different objects in each page of the game, children will be able to develop their ability to recognize patterns and distinguish between objects.
Overall, the I Spy printable game is an easy way to keep your kids entertained while helping them develop their problem solving skills in a fun and interactive way.
Counting And Numeracy Skills
Playing this game is a fun way to help kids practice their math skills.
They will be able to circle and count the number of spring chicks, Easter bunnies, and other items on each page.
This will help them practice counting objects and become more comfortable with basic numeracy skills.
Fine Motor Skills
The Easter I Spy printable game is also great for building your child's fine motor skills.
By coloring in the objects they find or writing down their answers, children will be able to practice using a pen or pencil and developing their hand-eye coordination.
This activity is perfect for helping young kids with their handwriting and refining their motor skills.
So, get your kids ready for some Easter fun with this I Spy printable game!
With 10 pages of Easter objects to find, they'll have hours of fun solving puzzles, counting numbers, and developing their problem-solving skills.
Download the game today to start playing!
This free 10-page Easter I Spy printable game is a great way to keep your little ones entertained this holiday season while giving them an opportunity to learn new skills such as visual recognition and problem solving at the same time!
So why wait?
Download our free Easter printables today and let your kids start searching for hidden items in each page!
And don't forget to tag us on social media! You can tag us @homefaithfamily or use the hashtag #homefaithfamily.
Have fun and Happy Easter!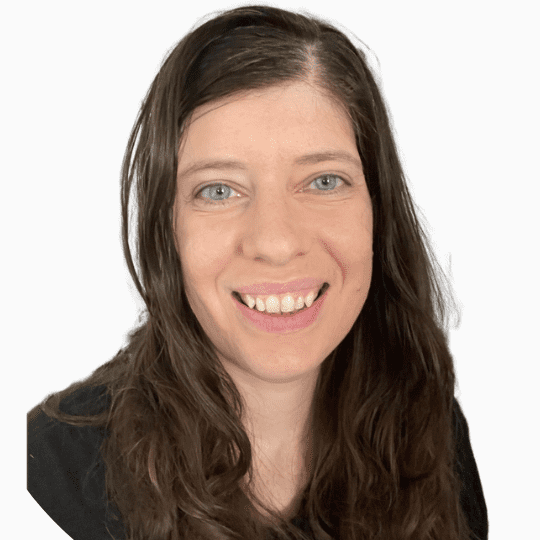 Micah Klug is a wife, homeschooling mother to five children, and author. She teaches time-tested solutions to help parents remember what matters most in life, including strengthening their home, faith, and family relationships. To learn how a child who grew up in an authoritarian home is now creating an environment of peace and joy in her own home visit this page. If you want to contact Micah, send her an email here or email [email protected].