Are you looking for a perfect Christmas tradition or date night idea to grow closer to your spouse? These Christmas scriptures couples should read together will take your bible studies from mediocre to spiritually filling.
My husband and I love studying the scriptures together. We know from firsthand experience how spending this time together strengthens a marriage and the relationship we have with one another.
This can be the same for your marriage as well.
Studying the scriptures together with your spouse opens up doors for communication, deepens your relationship, and your love for your spouse only grows because you begin to see them as God does.
Even with all of their imperfections.
Yet, one of the biggest struggles my husband and I had was "the plan."
What do we study? How are we going to study together? Are we just going to read a chapter at a time, or perhaps a verse or two and then discuss?
We learned that when we have a plan, and a specific set of scriptures to study, we are more likely to stay committed to our daily scripture reading together and actually look forward to it.
I hope this list of Christmas scriptures couples should read together really helps and strengthens your relationship.
This list is a bit extensive, so feel free to read one or two verses at a time and discuss them together before moving on to the other scriptures on this list.
All scriptures on this list are taken from the King James Version of the Bible.
Christmas Scriptures Couples Should Read Together (New Testament)
1. Matthew 1:21
"And she shall bring forth a son, and thou shalt call his name JESUS: for he shall save his people from their sins."
Possible questions:
What is the difference between from and in?
Why would Christ's name be chosen before his birth?
2. Matthew 1:23
"Behold, a virgin shall be with child, and shall bring forth a son, and they shall call his name Emmanuel, which being interpreted is, God with us."
Possible questions:
How have you seen God with you personally, and in your marriage?
3. Matthew 2:10
"When they saw the star, they rejoiced with exceeding great joy."
Possible Questions:
Do you have great joy in Christ?
How do you rejoice in Christ?
4. Luke 1:30-31
"And the angel said unto her, Fear not, Mary: for thou hast found favour with God. And, behold, thou shalt conceive in thy womb, and bring forth a son, and shalt call his name JESUS."
Possible Questions:
Why would the angel tell her to "fear not" before relaying his message?
How did Mary live her life to find favor with God? How can you do the same individually and as a couple?
5. Luke 2:6-7
"And so it was, that, while they were there, the days were accomplished that she should be delivered. And she brought forth her firstborn son, and wrapped him in swaddling clothes, and laid him in a manger; because there was no room for them in the inn."
Possible Questions:
6. Luke 2:8-11
"And there were in the same country shepherds abiding in the field, keeping watch over their flock by night.
And, lo, the angel of the Lord came upon them, and the glory of the Lord shone round about them:
and they were sore afraid. And the angel said unto them, Fear not: for, behold, I bring you good tidings of great joy, which shall be to all people.
For unto you is born this day in the city of David a Saviour, which is Christ the Lord."
Possible Questions:
How would you feel if you were among the shepherds and witnessed the angel?
How does the angel's declaration bring you "great joy" in your life and in your marriage?
7. Luke 2: 8-11
"And suddenly there was with the angel a multitude of the heavenly host praising God, and saying, Glory to God in the highest, and on earth peace, good will toward men."
Possible Questions:
How does Christ bring peace in a crazy and confusing world?
How does Christ bring peace to you and to your marriage?
8. Luke 2:15-16
"And it came to pass, as the angels were gone away from them into heaven, the shepherds said one to another,
Let us now go even unto Bethlehem, and see this thing which is come to pass,
which the Lord hath made known unto us.
And they came with haste, and found Mary, and Joseph, and the babe lying in a manger."
Possible Questions:
Do we "come with haste" to Christ as the shepherds did two millennia ago?
How can your marriage come with haste to Christ so you can grow closer together?
9. John 1:14
"And the Word was made flesh, and dwelt among us, (and we beheld his glory, the glory as of the only begotten of the Father,) full of grace and truth."
Possible Questions:
How is Christ full of grace and truth?
How is Christ the perfect gift the Father could give to us on Earth?
Is there a topic you'd love to study with your spouse in the scriptures? Or do you have a favorite Christmas verse that isn't listed above? Would you like to study the Christmas verses in the Old Testament as a couple?
Leave a comment below and let us know!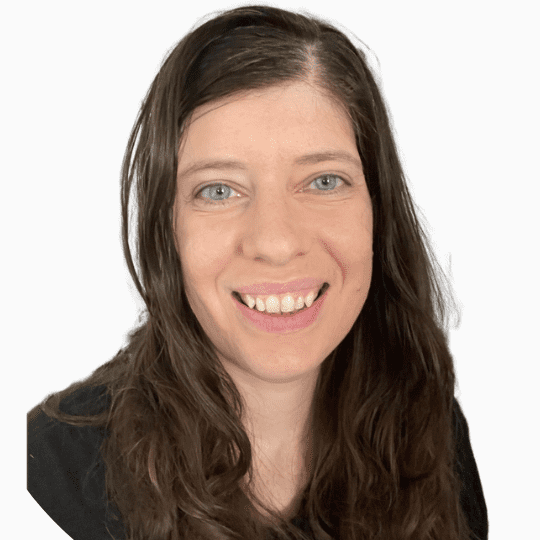 Micah Klug is a wife, homeschooling mother to five children, and author. She teaches time-tested solutions to help parents remember what matters most in life, including strengthening their home, faith, and family relationships. To learn how a child who grew up in an authoritarian home is now creating an environment of peace and joy in her own home visit this page. If you want to contact Micah, send her an email here or email [email protected].