These Christ-centered Christmas ideas for the family are perfect to help teach your children the true meaning of Christmas. Enjoy this holiday season by keeping Christ in your heart and home.
I remember a time when Christmas stuff wasn't displayed until after Thanksgiving. Shocking, right?
The sad thing? I'm not that old.
I was speaking to a friend recently who made the comment that when she walked into a certain store (before Halloween) there was Christmas stuff everywhere!
With so much commercialization for Christmas being thrown at us, it's no wonder that sometimes we secretly drudge this holiday.
But, you don't have to have a commercial filled-I'll take five of those-let's see how much debt our family can get into-we have to buy this– kind of Christmas.
In fact, I hope you have the opposite (otherwise I wouldn't be writing this post).
I can promise that some of your best Christmases will be the ones where your home and heart are focused on Christ.
It'll be in these moments of celebration that your family will come closer together, a sweet spirit of love will be felt in your home, and you'll be able to strengthen your relationship with Christ.
So, let's dive in and discuss the many ways you can enjoy a Christ-centered Christmas this year.
This post contains affiliate links at no cost to you. Thank you for your support. If you have any questions, please read my disclosure policy here.
I'm really excited to share this list with you!
8 Easy Ways to Enjoy a Christ-Centered Christmas
1. Music
Music is a powerful tool that brings with it a certain spirit, depending on the song you're listening to. When you're trying to find the courage to do something hard you can easily listen to, "Eye of the Tiger" or another go-to song you have in the back of your mind.
Christmas music is the same way.
These songs are fun, full of nostalgia and longing for snowy days and your favorite smells from home.
And then there are those Christmas songs that center on Christ and fill your heart with goodness and hope. Those songs when you can feel yourself kneeling beside the manger in Bethlehem to pay your heartfelt tribute to the Christ-child.
Favorites including, "Joy to the World," "Oh Come All Ye Faithful," "O Holy Night," "Mary, Did You Know," and so many more.
(Read our favorite Christ-centered Christmas songs right HERE).
2. Meals
The Christmas season can be hard for some people, especially for those who have their spouses away due to military service, or the elderly who feel live and feel alone.
Throughout the Savior's life he was always serving others, and more so, he never turned anyone away.
"God anointed Jesus of Nazareth with the Holy Ghost and with power:
who went about doing good…for God was with him."
– Acts 10:38 (KJV)
One way to enjoy a Christ-centered Christmas is to go about serving your neighbors and friends as he would. This is the perfect time to be his hands and remind others of the love he has for them.
You can do so by making an extra plate of food and delivering this meal to a widow you know. If you know of a family who is sick, or another who might have had a baby, a meal for them would be more of a blessing then you realize.
3. Shovel Snow
Another great way to teach your children about serving as Christ would is to put them to work shoveling snow without being paid.
While my family and I were living in Idaho and Utah, this is something I would watch my husband quietly do for our neighbors when the snow fell. He did so without being asked or receiving any fanfare.
If you were to ask him he would respond that he was simply taking care of his family and doing his duty, but then I would look at the path he made, knowing our family never walked in front of certain homes unless visiting these families.
Your children can enjoy the sweet feeling of serving others as well. Yes, it's work, but a little work brings about more fun than play ever could, especially when you're working with your family.
4. Babysit
Christmas time can be stressful for young families who live a bit far from home, especially as couples try to coordinate when to go Christmas shopping without their young children around.
Another way to enjoy a Christ-centered Christmas of service is to offer babysitting children so the parents can go Christmas shopping.
If you have a teenager who is interested in serving others this way, but feel unsure about their abilities (or just need to learn a bit of what to do), then you'll definitely want to check out this American Girl guide to babysitting.
5. Christmas Caroling
One of the ways you can help share the Spirit of Christ this Christmas season is by selecting a few families to visit and then go sing Christmas carols to them.
If you have young children at home, you can easily teach them (and sing) some favorites, including, "Away in a Manger," and "Silent Night."
(Thank goodness they make Christmas Caroling Songbooks for people like me who need to see the words when I sing in front of others).
6. Books
A really great way to have a Christ-centered Christmas is to focus on the types of Christmas books you're reading throughout the month.
If you're looking for some spiritually fun and child-friendly Christmas books for kids, then I highly recommend these books. My family and I have the books listed below in our personal library. I know firsthand the blessing these books have been and the joy that comes from reading them to my children.
A really good book does make a difference, especially when your little ones fall in love with the story and actually wants to read about Christ.
7. Movies
There are three movies our family watches every year in December. These three movies teach us more about Christ, the life he lived and the impact he made in this world and in our hearts.
But more so, these movies teach us about our relationship with God and the relationship we can have with Christ.
Joy to the World featuring the Mormon Tabernacle Choir and the Orchestra on Temple Square shows moving scenes of Jesus Christ's birth. This movie is packed with Christmas music and is less than 40 minutes. (Which is perfect for little squirmers).
Mr. Krueger's Christmas is my favorite Christmas movie we watch every year. I absolutely LOVE Jimmy Stewart. One thing about this movie is when Stewart's character kneels at the manger of the Christ-child, the words he tells baby Jesus was not scripted.
What he tells the Christ-child always leaves me in tears (I have my box of tissue with the movie). One of the things he says to Christ is:

 

"You're my closest, my finest friend. And that means that I can hold my head high, wherever I go. Thank you. Thank you. Thank you."

I can't think of a better lesson to teach our children.

It's A Wonderful Life is another perfect movie to enjoy with family and friends as you seek after a Christ-centered Christmas. I love the quote by Clarence the angel when he said:


"Strange, isn't it? Each man's life touches so many other lives. When he isn't around he leaves an awful hole, doesn't he?"

Christ himself teaches us that "inasmuch as ye have done it unto one of the least of these my brethren, ye have done it unto me." (Matthew 25:40, KJV). Just as the character, George Bailey, felt for a brief moment that his life wasn't worth sparing, we too never know the role and impact we make on those around us.
8. Christ-Centered Christmas Party
Christ wants us to be happy and share his light and our joy with others. We can do this by inviting our family, friends, and neighbors into our home for hot chocolate. Another idea would be to go Christmas caroling and share the Spirit of Christmas with those who hear our voices.
(For a list of fun, easy, and "Scrooge-free" Christmas party ideas, just click HERE).
Whether you choose to listen to Christ-centered Christmas music, serve those around you as Christ would, focus on your media, or help others focus on Christ this season, I hope you have the merriest of Christmas.
Before you go, leave a comment below and let us know what your favorite Christmas tradition is that helps brings your family together. I can't wait to read them!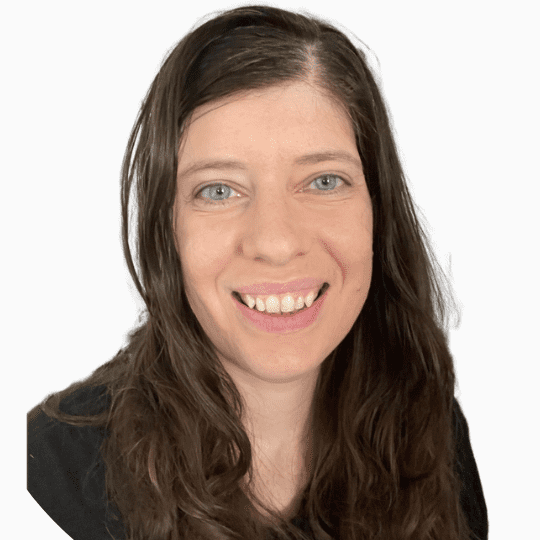 Micah Klug is a wife, homeschooling mother to five children, and author. She teaches time-tested solutions to help parents remember what matters most in life, including strengthening their home, faith, and family relationships. To learn how a child who grew up in an authoritarian home is now creating an environment of peace and joy in her own home visit this page. If you want to contact Micah, send her an email here or email [email protected].