Finding Christmas songs for kids focusing on Christ doesn't have to be hard. In fact, this list proves it.
Through all the hustle and bustle of a runaway snowman and a glow-in-the-dark reindeer, sometimes it's nice to step away from the commercialization of Christmas and turn on something a bit more spiritual.
Now, this doesn't mean that songs about Christ are boring or have to be drawn out and dramatic.
It's usually the opposite.
This post contains affiliate links at no cost to you. Thank you for your support. If you have any questions, please read my disclosure policy here.
One of my favorite Christmas songs is "Oh Holy Night." I know this isn't a toe-tapper, but I can't think of a better way to celebrate the birth of Christ than with the line from this song, which says:
"The King of Kings lay thus in lowly manger,
"In all out trials born to be our friend."
Now, the challenge: how do you involve your children in the Christmas spirit of focusing on Christ through this holiday season, while still making memories and having fun?
You'll Love These Christ-Centered Christmas Songs For Kids
I can promise it's a lot easier than you think if you're willing to give this a try.
First, remember, that it's okay to enjoy some of the more jovial holiday music that we traditionally hear on the radio and over the speakers of our favorite department store.
There is nothing wrong with that type of Christmas music.
The purpose of this post is to help you focus on your heart, and that of your family's heart, on Christ in those moments when everything else is screaming commercialism.
This will also allow for great teaching moments to begin in our home where we can choose each day to focus on Christ. In truth, we are the innkeepers of our heart, and we are the ones who decide if there is room for the Christ-child.
Along with this list of Christ-centered music are tips for teaching and having conversations with your kids (no matter their age).
I don't know about you, but I can't get my kids to stop talking, even if I tried. (I promise I don't because usually if there is silence, I know there is trouble brewing.)
Mary Did You Know
One of my favorite Christmas songs that have brought about some of the best conversations comes from the song, "Mary Did You Know?"
This song focuses on whether Mary knew the miracles that would come from the baby she would be bringing into the world. This song is also great for having a conversation with your children about the love between a mother and son, especially that of Christ.
City On A Hill: It's Christmas Time
The CD, City On A Hill has a compilation of artists from Jars of Clay, Out of Eden, Christine Byrd, and so much more.
This Christmas CD is one of the highest rated by users on Amazon and includes favorites such as "Babe In The Straw," "Manger Throne," "Do You Hear What I Hear," and "Silent Night."
The Tabernacle Choir: The Ultimate Christmas Collection
The Tabernacle Choir has over 75 minutes of beloved Christmas favorites focusing on Christ, including: "O Little Town of Bethlehem," "What Child Is This?" and the awe-inspiring "Halleluja Chorus" from Handel's "Messiah."
If you're looking for a Christ-power packed spiritual uplift of a cd to really put you in the Christmas spirit, then you won't want to miss this cd.
How well do YOU know your Christmas songs?
Do you think you and your kids know your Christmas music?
My friend Jenn from Jen Bradley Moms has a fun Christmas song trivia for kids with 50 different questions (and their answers).
You can show off your holiday tunes knowledge at your next family party!
Find the Christmas song trivia questions for kids here.
The Tabernacle Choir Featuring David Archuleta
Each year in Salt Lake City, the Tabernacle Choir and Orchestra at Temple Square presents a Christmas music presentation. This is often seen by over 100,000 people live and millions more via broadcast.
I highly encourage you to tune in this year. (You can find out more information on their website HERE).
A few years ago they did a performance with pop singer David Archuleta that will leave your home filled with the Christmas spirit.
Songs include, "Joy to the World," "Away in a Manger," "Sing Choirs of Angels," and "Los pastores a belen" which translates to "The Shepherds" and is a beautiful song about the journey of the shepherds to see the Christ-child.
Glad Tidings
Glad Tidings includes 32 beloved Christmas favorites by The Chestnut Brass Company, Wesley Parrott, Ama Deus Ens, and Valentine Radu.
Songs include, "The First Nowell," "Once, In Royal David's City," "Angels We Have Heard On High," "Good Christian Men, Rejoice," "O Come, All Ye Faithful," and many more.
If you love vocals and songs that are specifically instrumental, then you'll definitely love these Christmas classics.
Conversations About Christ
One of the things I love about traditional Christmas music is the stories you can tell your children about Christ. These songs lead to some amazing conversation opportunities.
For example, you can explain the journey of the wise men and how they traveled for miles to see the prophesied King. Or the shepherds, who the scriptures say, "came with haste" at the news of Christ. They didn't wait or give excuses but went quickly and thinking only of the Savior.
You can talk about Mary and how at a young age she was entrusted with God's only begotten son. To watch over, nourish, and care for throughout his life. And quiet, but strong Joseph, who was chosen as Christ's protector and provider in his infancy and childhood.
In all of these stories and conversations that you have, you can also ask your children some thought-provoking questions, such as:
How would you feel as a shepherd going to see Christ?
How does your heart feel as you listen to music focusing on the true spirit and meaning of Christmas?
What gift will you be giving Christ this year?
Above all, I wish you and your family the happiest of Christmases.
Do you have a favorite Christmas song? Let us know in the comments below.
READ MORE: These are the hottest Christmas ideas for 11-year olds this year. You'll find ideas for girls, boys, and even some gender neutral ideas.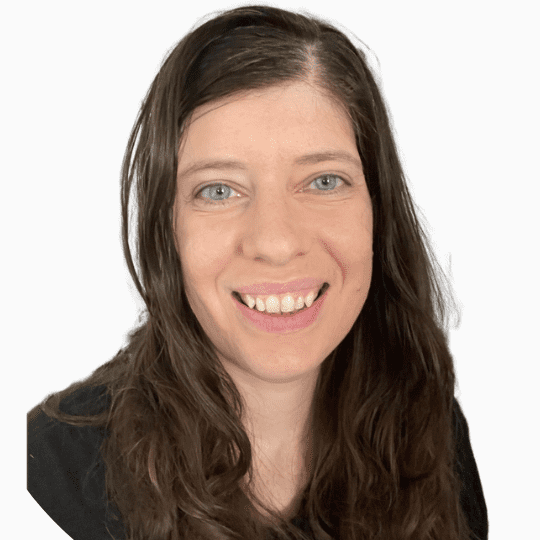 Micah Klug is a wife, homeschooling mother to five children, and author. She teaches time-tested solutions to help parents remember what matters most in life, including strengthening their home, faith, and family relationships. To learn how a child who grew up in an authoritarian home is now creating an environment of peace and joy in her own home visit this page. If you want to contact Micah, send her an email here or email [email protected]