Christmas songs for kids
Whether you're singing together in the car looking at Christmas lights or preparing for a Christmas concert, here are some of the best Christmas songs for kids of all ages!
Christmas time is the perfect time for creating family memories, and most importantly, enjoying festive holiday music!
As Christmas sneaks up on us parents, it's time to play some catchy and fun Christmas tunes that your kids can sing along to and helping them get into the holiday spirit.
107 Festive Christmas Songs For Kids of All Ages
If your favorite Christmas song isn't on this list, don't worry!
These are just a few suggestions to get you and your family started.
You can let me know in the comments section what your family's favorite Christmas songs are and I'll add them to this list!
Best Songs For Preschool Sing-Alongs
As any preschool teacher or parent knows, getting younger children to channel their energy into productive activity can be a tough task.
This is especially true during the holiday season, when their excitement levels are already through the roof.
However, there is one tactic that has a proven track record of success: festive Christmas songs.
Not just any jingle will do, however.
The best songs for preschool sing-alongs need to be accessible, easy to learn, and above all, fun.
Luckily, there is no shortage of these tunes to choose from. Here are high energy preschool age kid approved Christmas songs:
1. "Five Little Elves" by Super Simple Songs
2. "I Love Christmas" by the Kiboomers
3. "The Gingerbread Cookie Dance" by Danny Go!
4. "Twinkle Twinkle Christmas Star" by the Kiboomers
5. "Rudolf the Red-Nosed Reindeer" by Tiny Dreams Stories
6. "Jingle Bells" by The Countdown Kids
"Dashing through the snow, on a one-horse open sleigh…" always a classic!
7. "Twelve Days of Christmas" by Super Simple Songs
Has anyone else's true love done this for Christmas for them? Let us know in the comments.
8. "Santa Shark" by Baby Shark and Super Simple Songs
9. "Santa Freeze Dance!" by Danny Go!
10. "At the North Pole / Down By The Bay Christmas" by Super Simple Songs
11. "Five Little Elves in Santa's Sleigh" by Super Simple
Just remember: it's impossible to be a Grinch when you're belting out and dancing to your favorite holiday tunes.
Best Songs For Kindergarten Sing-Alongs
As someone who has spent countless hours wrangling kindergarten kids during our homeschool sing-alongs, I can tell you that festive Christmas songs are an absolute necessity.
But not just any song will do.
Oh no, you need to find the perfect balance between catchy and simple, with enough repetition to keep those little ones engaged.
So, after many years of trial and error (and some slightly silly "Jingle Bells" mishaps), I've compiled the ultimate list of the most popular Christmas songs for kindergarten sing-alongs.
1. "12 Days of Christmas" by The Learning Station
2. "Have Yourself A Merry Little Christmas" by John Denver & The Muppets
3. "Little Drummer Boy" by Bing Crosby
4. Santa Claus is Coming to Town" by Playsongs Kids' Songs & Plays
5. "You're a Mean One, Mr. Grinch" performed by Thurl Ravenscroft
6. "Little Snowflake" by Super Simple Songs
7. "I'm A Little Snowman" by Super Simple Songs
8. "Here Comes Santa Claus" by Gene Autry
9. "I'm Gonna Lasso Santa Claus" by Brenda Lee
10. "I Want A Hippopotamus For Christmas" sung by Gayla Peevey
11. "Up On The Housetop" by Super Simple
Out jumps good old Santa Clause
Trust me, your kids will love these Christmas songs and you might even get a good laugh out of their dance moves too.
Best Songs For Elementary School Kids
Christmas really is the most wonderful time of the year and this Christmas music is sure to be a hit with young children.
But as they grow up and mature, their taste in music may change.
So here are some new songs that will still get the kids singing and dancing along, but with a slightly more grown-up twist.
1. "All I Want For Christmas Is My Two Front Teeth" sung by Melissa Lynn
Can you say "Sister Susie sitting on a thistle!" without whistling?
2. Rockin' Around The Christmas Tree" by Brenda Lee
3. "12 Days of Christmas" by Straight No Chaser
This is one of my kids favorite Christmas songs, "And a partridge in a pear tree…" chef's kiss perfection.
4. "Ring Those Christmas Bells" by The Kimboomers
5. "Feliz Navidad" by Jose Feliciano
These upbeat and catchy tunes are bound to spark some holiday cheer in any group of youngsters.
So cue up the music and get ready to spread some joy this Christmas season!
Best Songs For Baking Cookies
There's nothing quite like baking cookies during the holiday season.
Whether you're making classic sugar cookies or experimenting with new recipes, these fun Christmas songs can make all the difference.
So, grab your mixing bowl, preheat the oven, and turn up the volume on your favorite festive tunes.
Trust us, your taste buds (and your holiday spirit) will thank you.
1. "If I Were There" by Angie Killian and Monica Scott
2. "What Child Is This" by One Voice Children's Choir
3. "Carol of the Bells" by Pentatonix
4 "Let It Be Christmas" by Rexburg Children's Choir
5. "Glorious" by David Archuleta
Best Songs For Cookie Decorating
As soon as the holiday season rolls around, there's nothing quite like breaking out the baking supplies, putting on your favorite kids Christmas songs, and getting to work decorating some sweet treats.
If you're looking for the perfect playlist to set the mood for your cookie decorating activity, there are a few surefire hits that you won't want to skip.
Just be warned: you may find yourself dancing around the kitchen with a spoon in hand (we speak from experience).
1. "All I Want For Christmas Is You" by Mariah Carey
2 "Deck the Halls" by Pentatonix
3. "Let It Snow" by Boyz II Men
4. "Have Yourself a Merry Little Christmas" by Judy Garland
5. "We Wish You a Merry Christmas" (Figgy Pudding) by various artists
Best Songs For Decorating The Tree
When it comes to decking the halls for the holidays, there's no better way to set the mood than listening to your favorite classic Christmas song.
And when you're watching your tweens place their favorite ornaments on the tree, you might find yourself whistling to a catchy tune.
So, put on your Santa hat and press play on these great Christmas songs.
1. "Good King Wenceslas" by Bing Crosby
2. "Jingle Bell Rock" by Bobby Helms
3. "Oh, Christmas Tree" by Ernst Anschütz
4. "Underneath the Tree" by Kelly Clarkson
5. "Under My Tree" by NSYNC
6. "Christmas (Baby Please Come Home)" by Darlene Love
Your whole family will love the upbeat and joyous vibes of these classic Christmas songs while creating memories that will last a lifetime.
Best Songs For Looking at Christmas Lights
There's nothing quite like the experience of driving around on a chilly winter's night, admiring the twinkling lights adorning your neighbor's houses.
Whether you're easing along at a slow crawl or cruising down the avenues at (legal) top speed, there are some upbeat songs that just beg to be sung at the top of your lungs.
You can't go wrong with classics like "Frosty the Snowman" or "Rudolf the Red Nosed Reindeer."
1. "Driving Home for Christmas" by Chris Rea
2. "We Wish You a Merry Christmas" by various artists
3. "The Christmas Guest" by Johnny Cash
4. "O Tannenhaum"
5. "Frosty the Snowman" by Gene Autry
6. "The Little Drummer Boy" by Bing Crosby and David Bowie
The best part about singing in the car is you don't have to worry about the strange looks you might get from other drivers.
And if you do, they're just jealous of your holiday spirit.
Sing on, good friend. Sing on.
Best Songs for Wrapping Presents
I always have a goal of wrapping presents before December 23rd.
And lately I've been finding myself up until 11 p.m. on Christmas Eve finishing the wrapping for 7+ people.
A great way to get through the tedious task is to put on some upbeat and fun holiday tunes.
Here are my top picks for best songs to wrap presents to:
1. "Let It Snow" by Dean Martin
2. "It's Beginning to Look a Lot Like Christmas" by Johnny Mathis
3. "Happy Xmas (War Is Over)" by John Lennon
4. "Here Comes Suzy Snowflake" by Rosemary Clooney
5. "The Gifts They Gave" by Johnny Cash
6. "Ding Dong Merrily on High"
Best Songs for Christmas Eve
Christmas Eve holds a special place in so many hearts.
Your family gatherings might be simple and cozy as you snuggle together, attend church, read the Christmas Story in Luke 2, or make Christmas crafts and sing traditional Christmas carols together.
While you're busy making some of your favorite memories, here are some special songs you can sing to and listen on Christmas Eve.
1. "Mary Did You Know" by Carrie Underwood
2. "The First Nowell"
3. "Coventry Carol"
4. "Mary's Boy Child" by Harry Belafonte
5. "I Wish It Could Be Christmas" by Wizzard6
6. "Sleigh Ride" by The Honey Sweets
And let's not forget about the classic "Silent Night" which perfectly captures the peacefulness and magic of Christmas Eve.
Perfect Songs for Christmas Morning
The most magical time is on Christmas morning when everyone sneaks out of bed to take a peak at what Santa Claus brought them.
While you're gathering around the tree and sipping on hot cocoa, here are some songs to add to your Christmas morning playlist:
1. "It's Beginning To Look A Lot Like Christmas" by Michael Bublé
2. "What Christmas Means To Me" by Stevie Wonder
3. "The Christmas Song" by Nat King Cole
4. "Heart For Christmas" by Gregory Porter
5. "Christmas Children" arranged by Mac Huff
6. "Driving Home To Christmas" by Chris Rea
7. "Merry Christmas" by Ed Sheeran and Elton John
8. "Have Yourself A Merry Little Christmas" by Frank Sinatra
Best Christmas Songs For Driving in the Car
A fun song can help pass the time during a long car ride during the Christmas season, especially if kids are getting excited about their Christmas break.
And let's face it, some songs just hit different when you're on the road.
So, what are the best Christmas tunes to blast while driving?
Well, we consider ourselves somewhat of experts in this area, and we're here to help you compile the ultimate driving playlist.
From classic carols to pop hits, we've got you covered.
1. "Merry Christmas Everybody" by Slade
2. "Home for the Holiday" by Perry Como
3. "Fairy tale of New York" by Pogues ft. Kristy Maccoll
4. "Christmas Time" by Backstreet Boys
5. "Blue Christmas" by Elvis Presley
6. "Do You Hear What I Hear?" by Whitney Houston
Just be warned, your passengers might just turn into your choir!
Perfect Songs For Parents
Sometimes a great song has to be shared by the one person you're facing life's greatest moments with – your spouse.
And even though this list is filled with Christmas songs for kids, we hope the parents enjoy a holiday song or two that made this list:
1. "Christmas Tree Farm" by Taylor Swift
2. "I Saw Mommy Kissing Santa Claus" by Jimmy Boyd
3. "Love Is Christmas" by Sara Bareilles
4. "All I Want For Christmas Is You" by Michael Bublé
5. "Santa Baby" by Madonna
Perfect Christmas Songs For Dances and Parties
If you're hosting a Christmas party or looking for tunes to dance to with your family during the holiday season, Christmas songs with easy lyrics are a must-have!
Not only will they have you tapping your toes, but they'll also create a fun and lively atmosphere that'll get everyone in the spirit of this festive season.
While classics like "Jingle Bells" and "Deck the Halls" are sure to be crowd-pleasers, don't be afraid to mix things up with some modern hits like "All I Want for Christmas Is You" by Mariah Carey or "Last Christmas" by Wham!.
Here are a handful of other Christmas songs perfect for dances and parties:
1. "White Christmas" by Michael Bublé
2. "Run Rudolph Run" by Chuck Berry
3. "Last Christmas" by Wham!
4. "Merry Christmas Everyone" by Shakin' Stevens
5. "Do They Know It's Christmas" by Band Aid
6. "Santa Claus Is Comin' to Town" by The Jackson 5
Top Christmas Hymns For Church
There's something peaceful about picturing the baby Jesus in the manger while singing beautiful hymns in church.
If you're looking to add some traditional Christmas hymns to your holiday playlist, here are a few that never fail to bring out the spirit of the season:
1. "Away in a Manger" by season composer William J. Kirkpatrick
2. "Silent Night" (Stille Nacht) by Joseph Mohr
3. "O Holy Night" by Celine Dion
4. "The First Noel" by Carrie Underwood (or Josh Groban featuring Faith Hill)
5. "O Little Town of Bethlehem" by Sarah McLachlan
6. "I Heard The Bells on Christmas Day" by Casting Crowns
7. "Jesus Refulsit Omnium"
Top Christmas Carols
There's just something about a traditional carol as one of the first songs of Christmas.
These timeless melodies have been passed down for generations and never fail to bring cheer and joy during the holiday season.
Here are a few classic Christmas carols that will have you singing along:
1. "Joy To The World"
2. "God Rest Ye Merry, Gentlemen"
3. "Hark! The Herald Angels Sing"
4. "Deck The Halls"
5. "O Come, O Come Emmanuel"
6. "O Come All Ye Faithful"
Best Songs For Your New Year's Celebration
And of course just after Christmas Day it's only fitting to have a playlist ready for the New Year!
Whether you're hosting a party or just need some background music, these songs will have everyone ringing in the New Year with joy and excitement:
1. "Auld Lang Syne (The New Year's Anthem)" by Mariah Carey
2. "Let's Start The New Year Right" by Bing Crosby
3. "Happy New Year" by Judy Garland
4. "It's Just Another New Year's Eve" by Barry Manilow
5. "Happy New Year" by ABBA
6. "New Year's Day" by Taylor Swift
7. "Celebration" by Kool & The Gang
8. "Happy" by Pharrell
Christmas really is a magical time full of excitement, wonder, and miracles.
We get to enjoy the Christmas hugs of our family, a loved ones warm embrace, and the happy heart feeling that comes when you listen to your favorite Christmas song.
Whether you prefer classic carols or contemporary pop tracks, there's a Christmas song out there for everyone.
I hope this list of the best Christmas songs of all time has given you some inspiration for your own holiday playlist and brought a smile to your face.
So go ahead friend, grab a mug of hot cocoa, and let the Christmas spirit with these Christmas songs for kids carry you away.
Merry Christmas!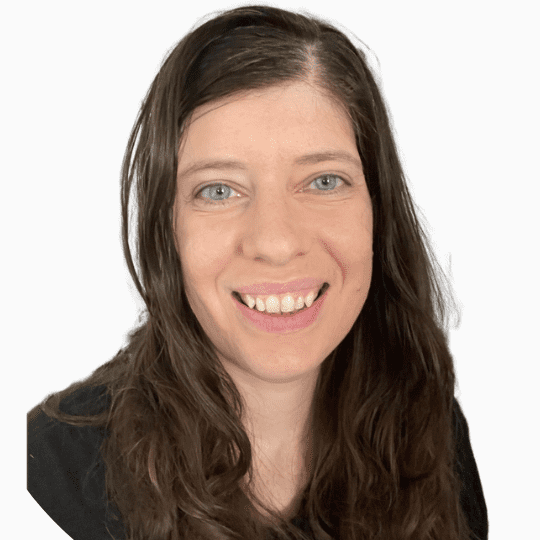 Micah Klug is a wife, homeschooling mother to five children, and author. She teaches time-tested solutions to help parents remember what matters most in life, including strengthening their home, faith, and family relationships. To learn how a child who grew up in an authoritarian home is now creating an environment of peace and joy in her own home visit this page. If you want to contact Micah, send her an email here or email [email protected].