Christian Christmas movies tend to help unite families during the busiest time of the year. It's a time of year where everyone seems to be coming together. And these movies offer a chance to for loved ones to sit down and enjoy each other's company, as well as reinforce our morals and values during this season. Today I've curated a list below to give you some ideas about what to watch this holiday season. Merry Christmas!
There are four Christmas traditions you can guarantee will be at our home every Christmas season.
Reading the Christmas story in Luke 2 on Christmas Eve.
Eating ham and eggs on Christmas morning.
Enjoying Christmas movies all month long!
And participate in Light the World.
And of course there's Christmas coloring pages the children spend hours on and planners for you to fill out to keep your celebrations organized.
But for those moments where you need to sit down and enjoy a Christmas movie as a family, these are the ones that will hold close to your Christian values and morals.
Although this list is not inclusive, I hope you find some an inspiring Christian movie or two that will help you enjoy this Christmas season.
I research, test, recommend, and select only the best products for my readers.
If you click a link on this site and buy something, we may earn an affiliate commission. Thank you for supporting this small family business.
Christmas With The Chosen
Christmas With The Chosen is a beautiful performance filled with music, spoken word, and a thought-provoking story of a lame shepherd who is healed by the Christ child.
Your home will be filled with the sweet spirit of Christmas from this beautiful presentation.
You can watch the presentation for free on The Chosen App or YouTube.
The Nativity Story
This movie follows Mary and Joseph from their courtship to the actual birth of Christ. If you're looking for a more modern take on this classic story, then this is your next watch!
It's A Wonderful Life
This black and white classic was released in the 1940s. It tells the story of George Bailey, who wishes he would have never been born-and his guardian angel shows him what life would be like if that were the case!
This movie reinforces the worth of every soul is great in God's eyes.
Mr. Krueger's Christmas
This sweet movie is one my family and I watch every Christmas. It stars an elderly Jimmy Stewart who finds himself alone on Christmas Eve.
His overly active and innocent imagination takes him from mansions to sledding through the snow. Eventually, he finds himself at the manger in Bethlehem where he pours his heart out to the Christ child and thanks to the Savior for being his finest and fondest friend.
You can watch this short but powerful movie for free here.
The Muppet Christmas Carol
This musical version of the classic Charles Dickens tale was released in 1992. While it's not what you would traditionally think of for a holiday movie, it is so well-loved that it remains popular even today!
The friendly puppets and all-star cast provide a great way for parents to introduce their children to this beloved classic (without the children being too frightened by the Ghost of Christmas Future).
A Christmas Carol
This classic is a must for any list of Christian Christmas movies! Charles Dickens' story about redemption and second chances during the holiday season is a timeless tale that has been adapted many times over.
We're partial to the George Scott version, but feel free to watch whichever version your family would like! There are lots to pick from!
A Charlie Brown Christmas
The lovable Peanuts gang is back, in what has become a staple in the world of Christian Christmas movies! The special sharing of "what Christmas is all about," accompanied by some great music, makes this an easy watch for all ages.
Does your family love Charlie Brown and the Peanuts gang? You're going to love reading these memorable Charlie Brown Thanksgiving quotes. See which ones you remember.
Miracle on 34th Street
Miracle on 34th Street is a heartwarming tale about an old man named Kris Kringle who lives in New York City during the hustle and bustle of the holiday season.
He's asked to fill in for some department store workers, and his act of kindness immediately catches the eye of a little girl named Susan.
Kris Kringle is convinced that he's the real Santa Claus after befriending her, but to everyone else in the city, he's just seen as a senile old man.
Will Susan be able to prove to her family and friends what she knows in her heart to be true? This movie is full of good cheer and proves that the belief in Santa Claus can be a wonderful thing for kids.
The Star
This is the newest Christian Christmas movie on our list. This children's movie follows a young donkey who wishes to be something greater than he is and ends up helping Mary.
There are some great one-liners that kids will find funny (and adults too!), but the message of the true meaning of Christmas is not lost in this film.
The Christmas Candle
The Christmas Candle is one of the most heartwarming movies to watch during the holidays.
This is about a story in the English countryside. Every twenty-five years an angel comes to the village candlemaker and touches a single candle.
Whoever lights that candle on Christmas Eve will receive a miracle. But maybe this tradition will not happen because there are electric lights now, which have been around for only eighty years.
When a minister from London comes to Gladbury, the villagers learn about new ways to do good deeds and kindness. Now with a skeptic in the pulpit, the candlemaker must fight to keep his family's legacy.
When the Christmas Candle goes missing, their miracles and humanity collide in one of the most amazing Christmases Gladbury has seen.
Christmas Grace
Christmas Grace is about two toy store owners. Gary, who runs a good store and has a good relationship with his customers. He hears of a new, bigger store opening up across the street from him.
The bigger store is owned by Jim, who is a very tough businessman. He will stop at nothing to grow his business and put the competition out of work. His most immediate competitor is Gary's store. So he targets him first.
As the story unfolds, it becomes clear that God is at work in the lives of these two men. He does things they could not have imagined.
The Forgotten Carols
This timeless classic by Michael McLean finally comes to DVD!
The Forgotten Carols tells a story of a grumpy holiday-sick nurse whose empty life changes when her latest patient tells her the story of Christ's birth through the eyes of the lesser known characters.
This beautifully done Christmas story will open your eyes to a newer understanding of the joy of this Christmas season.
Christmas Salvation Street
Noah Davis is a pastor in an affluent community. He was sad after losing his wife to illness. Then, one day he got a letter from an old friend who had opened a mission in a rough inner-city neighborhood and wanted him to come.
With Christmas coming, he packs up and moves to Salvation Street Mission with his two daughters. Now the family has to deal with the challenges in this crime-ridden community.
This heartwarming movie is inspired by true events.
(Doesn't all the snow make you want to invite your children to put on their snowsuits and go play outside in the snow?)
Christmas for a Dollar
This is a story based on true events about a family that finds out what makes Christmas happy.
The Kamp family has struggled since Mrs. Kamp's death during the Great Depression.
The children and father have suffered major setbacks due to a child's battle with polio. They expect a Christmas without presents. However, when their Father collects together some coins, everything changes.
As each youngster produces a unique present to give another family member, they quickly realize that the Christmas spirit is priceless.
The Least of These
In a small-town diner in an isolated rural community, Rose and her young daughter Katy find renewed hope. A feisty waitress, a big-hearted short-order cook, and a storefront Santa is served a life lesson in forgiveness after being introduced to them.
Rose's chance meeting with a wealthy art collector may alter her destiny…if she so chooses. It's the tiniest of Christmases that teach us the most valuable lesson imaginable: to open our hearts to the power of forgiveness . . . both for others and ourselves.
The Heart of Christmas
The Heart of Christmas is a heartwarming story of hope and compassion based on a real-life tale of triumph and love. It will move your emotions and remind you of the holiday's spirit.
Austin and Julie Locke are devastated when their young son, Dax, is diagnosed with cancer. However, with bravery, perseverance, and faith, they decide to give Dax one last Christmas even if it has to be in October.
When the community sees the holiday decorations and learns of their devastating secret, a miraculous outpouring of compassion and support follows.
The Christmas Shoes
The Christmas Shoes is about two families—the Layton family, where father Robert is too absorbed in his job to attend his daughter's recital; and the Andrews household, where mother Maggie has been diagnosed with terminal heart disease.
Nathan, Maggie's young son, is desperate to make his mother's final hours joyful by finding a pair of red dancing shoes that seem like a pair she remembered from her childhood.
Naturally, the paths of these families cross frequently as Robert's wife takes over Maggie's choral program—which topples the already delicate equation between Kate and Robert.
The sincerity of The Christmas Shoes shocks because the plot originated in a well-known country song with the same name.
The Preacher's Wife
Here's a great romantic comedy to brighten up your day! Dudley is an angel who has been sent to Earth to assist a young minister and his lovely wife in reviving their relationship. When Dudley accidentally falls in love with the preacher's wife, however, things take a hilarious turn.
The Fourth Wise Man
This lightly comic tale set in Biblical times is told from a skewed perspective in this satirical retelling of The Story of the Other Wise Man, by Heney van Dyke.
Artaban, an Arab Magi, sees a sign in the heavens that he believes will lead him and his loyal servant to the Messiah. He carries three valuable presents with him on his journey.
Artaban goes after Jesus for 33 years, but he misses Him at every turn. Eventually, he utilizes his talents to assist those in need along the way. When he finds Christ, he has nothing to offer him.
On Easter Sunday, Artaban, old and dying, finally encounters the new King, bringing rest to his life. A thought-provoking drama that investigates what genuine faith is all about.
Christmas in the Heartland
Kara Gentry has always had everything a person could want. Jessie Wilkins is from the other side of the tracks, as evidenced by her modest beginnings. When two adolescent girls are seated next to each other on a flight bound for the heartland, an unlikely friendship forms.
They soon realize they'll be spending the holidays in the same small town with relatives they've never met. Neither girl is pleased with her Christmas plans, so they hatch a plan to swap places for Christmas and have a good time with the situation.
Jessie finds herself living lavishly with Kara's wealthy grandparents, though the frost isn't solely on the windowpanes.
Kara finds herself with Jessie's fun, quirky grandmother and the most genuine, modest family she's ever met.
Kara and Jessie work together to discover the family members they've always wanted, plus an even bigger surprise.
Feeling like Christmas isn't the same this year? Here are the 10 reasons why we celebrate Christmas this year and how you can find joy during this holiday season with your loved ones.
Christmas Oranges
In a city not far from here and a time not so long ago, baby Rose was abandoned at Greenwoods Orphanage, where Mrs. Hartley and the children under her care became the young girl's family.
When tragedy strikes, Rose is suddenly transferred to Irongates, a town that appears as chilly and unjust as her previous home was loving.
Mr. Crampton, the hard-nosed headmaster, appears to despise Rose from the start and takes care that any infringement of his regulations is meted out to all children. When she finds out Mr. Crampton's kind brother gives each kid an orange on Christmas, Rose is thrilled.
Rose is sure it's the most delectable treat in the world. Rose is devastated on Christmas morning, however, when she discovers that Mr. Crampton has carried out his threats against her once more.
It's a wonderful time of year. Share a slice of Christmas with some sweetness to it in this heartwarming Christmas tale based on a popular holiday tale.
The Small One
This classic movie in 1978 proves that even the littles of us all can make a big difference.
I remember as a young child snuggling with a worn thin blanket on the couch as my parents turned this simple show on for my siblings and I to watch.
The song the little boy sings still brings those fond memories to the forefront of my mind.
"Small One, Small One, Small One for sale. One piece of silver, Small One for sale."
? Christmas is a time for family, friends, and lots of fun. But for parents of young children, it can also be a time of frustration and anxiety. If you have an active toddler who loves to run and explore (or need a pet gate), you know that keeping them safe around the Christmas tree can be a challenge. These 15 Christmas tree baby gate ideas will help keep your child safe and your holiday décor intact!
Shoelaces for Christmas
A self-centered teenager learns the true meaning of the Christmas spirit through the help of her family and an unusual encounter with a very special little girl.
Christmas With A Capital C
It's always been a time of love and tradition in tiny-town Trapper Falls, where Christmas is celebrated with all the warmth of home.
The mayor and his brother decorate this charming town in Christmas cheer concentrating on the nativity scene.
When the mayor's high school rival returns home after 20 years, he is infuriated to find the town's nativity scene in violation of the separation of church and state.
He wants the Nativity scene removed and the word Christmas switched to Happy Holidays.
The mayor's wife and daughter lead a "Christmas with a Capital C" campaign to keep the town together, demonstrating the true meaning of Christmas. Trapper Falls understands that goodwill is to be extended to all people on Christmas morning, including those who appear to be shut off from Christ.
Joy To The World
Joseph and Mary journey to Bethlehem for the census, where they stay in a stable and prepare for the birth of Christ.
The music by the Tabernacle Choir at Temple Square is inspiring and will cultivate a beautiful holiday spirit in your home.
Christmas Jars
Based on the New York Times best-selling novel by Jason F. Wright.
Hope is a young woman who has had her fair share of sorrow in her life. She was abandoned at birth, and the recent death of her adoptive mother leaves her devastated. Then her apartment is robbed of everything she owns.
While she reports the theft to the cops, Hope uncovers a jar full of money that has been labeled "Christmas Jar." Being shocked and grateful, she learns that people across her hometown of Columbus, Ohio have been receiving Christmas Jars for years during periods of need.
The jars are always anonymous and always contain different amounts.
In this heartwarming Christmas tale, Hope goes undercover to discover the secret behind the Christmas jars, setting into motion a chain of events that will alter her life and her community for good.
From classic stories to newer titles, there's 80+ Christmas books for toddlers, preschoolers, and big kids on this list. Which means there's something for everyone that will help bring the magic of Christmas to life for your family!
Christmas Break-In
Today was supposed to be one of the best days in Izzy Rush's life. But on the last day of class before Christmas vacation, she has been left by herself at school.
To make matters worse, the town has never seen a bigger blizzard. This is why three bungling criminals on the run seek refuge in the seemingly vacant school.
When Izzy learns that the criminals have kidnapped her school custodian, Ray, she decides it's up to her to save the day. But what impact does a nine-year-old girl have? You'll be stunned when you see how powerful she is!
The Christmas Project
Payback, however, almost always takes precedence over brotherly love for the Buckley boys. That is until the four brothers combine forces against a shared adversary – The Hagbarts – the school's cruelest bullies.
But now the Buckley family's mother has chosen to Elve the Hagbarts for Christmas this year. Matthew, an 11-year-old, is going mad.
The Hagbarts torture the Buckley brothers during the day, and at night, when they are asleep, the Buckleys deliver Christmas goodies and presents to their sworn enemies.
Soon, the war of wits escalates to a plan that will get the ultimate revenge on the Hagbarts. Matthew has been learning that he should do good to those who hate him, but what if he chooses another path?
Miracle on Christmas
As the Boyce family struggles with Jason's sickness and Mary's emotional difficulties, an unexpected visitor and miracle provide a bright light on Christmas Day.
A Christmas Tree Miracle
Christmas has become a season of taking for the George family, accustomed to the benefits of a privileged suburban lifestyle.
The youngest, who is the only one with any genuine Christmas spirit in the family, is the only one who understands what Christmas is all about.
The family is so engrossed in their material wealth that when their father loses his employment just before the holidays, they choose to disregard the gravity of the situation and continue to live beyond their means.
When the consequences catch up with them, they are left with nothing and nowhere to turn. The family is taken in by an eccentric Christmas tree farmer, who teaches them that miracles can happen if you believe. A heartwarming story about how the finest gifts are the simplest ones all year long.
Christmas Child
As Christmas approaches, Jack feels himself detach from the holidays, his job, and, ultimately, his wife.
His most recent job as a journalist brings him to Dallas, but a strange photograph draws him to Clearwater, Texas. It's where he catches a glimpse of the town's life-sized, intricately carved nativity.
Jack is driven to find out more about the nativity and its creator. While discovering more about this beautiful nativity he discovers secrets from his past and returns to the love who has always been there for him.
Lucy Shimmers And The Prince Of Peace
My husband and I cried our way through this movie, so watch with a bundle of tissues.
This sweet Christmas movie shares a story about a very loving girl who is aided by an angel to change people's hearts during the Christmas season.
One of the people she helps includes a criminal who has given up on hope.
These are the hottest Christmas ideas for 11-year olds this year. You'll find ideas for girls, boys, and even some gender neutral ideas.
The Perfect Gift
This movie follows a series of women who find themselves lost in their worldly possessions, high lifestyles, and gifts rather than the giving that fuels the Christmas season.
Until a visitor changes everything in their lives this holiday season.
Faith-Filled Christmas
The Fairways' involvement in foster care, adoption, retirement community, and homeless ministry ensures that the holiday season has the potential to be about Christ.
The Christmas Lodge
Mary returns to the now-dilapidated lodge where she spent her childhood holidays with her family. She decides to restore it to its former beauty.
Mary is inspired by her grandfather and directed by her grandmother in heaven, and she plunges herself into the endeavor, discovering herself drawn to Jack, a good-looking guy who loves the home as much as she does.
This chance encounter allows Mary to re-establish her faith and discover her one true love. For a heartwarming tale about the value of belief, family, and the genuine holiday spirit.
Saving Christmas
During the most wonderful time of the year, have your family join with Kirk Cameron's family and plunge headfirst into all of the joy, dancing, celebration, feasting, imagination, and customs that celebrate the true reason for the season.
Saving Christmas is an exciting narrative that offers biblical justification for our age-old customs and traditions, as well as the motivation to resist a culture that wants to trivialize and eliminate Christianity's spiritual aspects during this holy season.
A Christmas Snow
Kathleen has struggled to cope with her father's abandonment on Christmas Eve and the memory of it still visits her daily. She has blamed her mother for that night for the past 30 years, refusing to observe Christmas in any manner.
She is determined to remain hidden from the world, but her past has not forgotten about her, and in the days preceding Christmas, she finds herself trapped at home with two individuals: Sam, an elderly gentleman whom Kathleen took in for the night, and Lucy, the daughter of her soon-to-be fiancé.
By God's Grace
From a modest start to running a flourishing business, the Taylors have dedicated their lives to their children. The parents raised them with a solid basis of religion and taught them through example how to love others and give back to their community.
When tragedy strikes, the son abandons his faith. Unless he changes his ways, his decisions are leading to devastation. Will an unexpected visit be enough to save what's about to be lost?
Christmas Angel
Olivia Mead has one request for Christmas: that her single mother might find someone who can be called "Dad." The solution to all their prayers is discovered in an abandoned mansion.
They discover the Christmas Angel within the house, who attempts to educate Olivia that some wishes must be left to God.
The Ultimate Gift
When his wealthy grandfather dies, trust fund kid Jason Stevens receives his grandfather's crash course in life: 12 activities-or-gifts-designed to push him outside of his comfort zone.
The "course" sends Jason on a personal discovery trip that challenges him to reconsider his priorities and figure out what he thinks are the most essential things in life.
The Legend Of The Candy Cane
In this beautifully animated retelling of The Legend of the Candy Cane, you'll learn about a fantastic tale of optimism and the hidden significance of a favorite Christmas treat—the candy cane.
This recreated and expanded version of the best-selling book will introduce you to a fantastic cast of characters that you'll undoubtedly enjoy. The Legend of the Candy Cane is destined to become a family treasure, not just at Christmastime, but all year long.
Christmas Town
Lauren Gabriel (Candace Cameron Bure) leaves her job and life in Boston to begin a new chapter in her life and career.
However, an unexpected detour to the beautiful town of Grandon Falls has her rediscover unforeseen new chapters – both heart-warming and family-friendly – that help her appreciate once again the joy of Christmas.
Christmas movies are an important tradition during the Christmas season.
They help center us on the true meaning of Christmas and the reason behind this beautiful season.
Whether you're looking for a movie to watch with your family or need some suggestions about what to put on while wrapping presents, I hope this list has helped!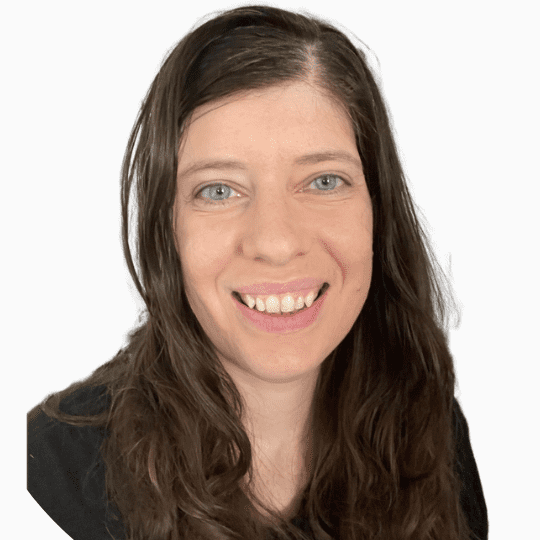 Micah Klug is a wife, homeschooling mother to five children, and author. She teaches time-tested solutions to help parents remember what matters most in life, including strengthening their home, faith, and family relationships. To learn how a child who grew up in an authoritarian home is now creating an environment of peace and joy in her own home visit this page. If you want to contact Micah, send her an email here or email [email protected].