Shopping for the right gift can be overwhelming, especially when it comes to tweens.
They're at that age where they're not a little kid anymore.
Plus, they like to express their own style and interests, while still being creative and having fun. With that in mind, here are some of the hottest gifts for 11-year olds in 2023!
I research, test, recommend, and select only the best products for my readers.
If you click a link on this site and buy something, we may earn an affiliate commission. Thank you for supporting this small family business.
Hottest Gifts! Christmas Ideas for 11-Year Old in 2023
Shop with confidence for the perfect present with these gift guides!
You'll find the best gift ideas for girls, boys, and even a handful of gift ideas that are gender neutral.
Gift Ideas For 11-Year-Old Girls
Shopping for a tween girl can be tricky – but fun!
This is where you'll find great gift ideas to delight your 11-year-old daughter, granddaughter, niece, or friend!
You'll find the latest trends, the coolest items, stylish accessories and must-have gadgets for any Christmas present or great stocking stuffer idea.
Fashion Coloring Activity Book
This coloring book is perfect for any child who loves fashion.
They can explore their creativity and learn about new styles and trends.
The large pages are easy to remove and the printing is high-resolution, ensuring a great finished product.
Paint Lab For Kids: 52 Creative Adventures in Painting For Budding Artist
The projects in this book are a great way for kids to learn new techniques and express themselves creatively through paint.
The step-by-step instructions are easy to follow, and the projects are supported by lots of color photographs.
Plus, the book includes inspiring work by noted artists, so kids will be motivated to keep creating.
Complete Cake Pop Maker Kit
Making cake pops is a fun and easy way for kids to learn how to cook.
With this kit, they can bake perfectly round cake pops in minutes with little mess.
The delicious cake pops will go fast but the memories will last a lifetime.
Harry Potter – Marauder's Map Lock & Key Diary
This diary is perfect for tween girls who love the Harry Potter series.
The hard cover features the iconic Marauder's Map design from the movies, and includes a lock and 2 keys so she can keep her thoughts safe.
Scratch Paper Art Kits
This scratch paper art set is a great way for kids to get creative and have so much fun.
The bright colors and patterns hidden beneath the matte coating are sure to catch their attention.
And the wooden stylus makes it easy for them to scratch away the surface and reveal the hidden artwork.
This is a fun activity that can be enjoyed by kids of all ages, and it also makes for a great way to express themselves artistically.
If your child's art skills are more advanced, then you'll need to know what digital art canvas size is right for them.
3D Puzzles: New York City
This is a wonderful Christmas idea for tweens who have been, or want to visit, New York City.
The city skyline includes six iconic landmarks, Empire State Building, Chrysler Building, Statue of Liberty, Brooklyn Bridge, World Trade Center and Oculus.
The city line is made of paper and EPS foam board and packed with easy-to-follow assembly instructions.
All pieces interlock precisely, no tools or glue needed.
Engraved Stainless Steel Charm Bracelet
The initial stainless steel heart bracelet is a great way for parents to keep their girls close to them.
By having their child's initial on a bracelet, it serves as a constant reminder that they are loved.
The heart charm bracelet is also adjustable, so it can grow with the child.
Make Your Own Wall Collage
The Craft-tastic Wall Collage Kit is perfect for parents who want to give their kids a creative and fun way to express themselves.
The DIY kit comes with a variety of prints, stickers, spaces, and accents that can be arranged and rearranged to create endless combinations.
This allows your 11-year-oldlittle girl to show off her personality and creativity.
If you're wanting a thoughtful gift that encourages creativity, this is it!
It's also great for inspiring little ones to try new things, like decorate their own bedroom with something they designed themselves.
Clay Geode Wind Chime
My daughter loved making her own clay geode wind chime.
She was gifted this for her birthday and it's a great way to encourage kids to learn more about polymer clay and teaching them about the process of creating something from scratch.
The end result is a beautiful and personalized wind chime that they can be proud of.
Moon Lamp
The 3D moon lamp is perfect for girls because it helps teach them about astronomy and the different phases of the moon.
Plus, the built-in LED light makes it easy to see the different colors and textures on the moon's surface.
And the long-lasting battery means your child can enjoy this lamp for hours on end.
Decorate Your Own Water Bottle
The unicorn water bottles for girls are a fantastic gift for kids as they can help nurture their imagination and creativity.
The stickers that come with the bottles are captivating and sparkly, and the purple gems on the bottle are vibrant and beautiful.
This makes it the perfect gift for any young girl.
Make Your Own String Art
String art is a great way for kids to relax and de-stress after a crazy day.
The kit includes everything the kids need to make three adorable 3D artworks, and the instructions booklet is easy to follow.
This makes it a great activity for parents to do with their kids, or for kids to do on their own.
Soap and Bath Bomb Science Lab
The ooze labs Soap & Bath Bomb Lab is a great way for kids to learn about the basics of chemistry in a fun and engaging way.
This kit includes all the materials necessary to make molded soaps and bath bombs, along with an instruction manual that provides information about essential chemistry principles.
The lab also allows kids to explore acids, bases, pH levels, and the biology of skin.
This kit is a great way for kids to learn about science in a fun and safe environment.
If your daughter is asking more questions about her body and if you're wanting healthy ways to encourage her, then these smoothies for glowing skin and hair might be something to help jumpstart some healthy habits.
Night Light Bluetooth Speaker
I appreciate the night light feature of this bluetooth speaker.
When my ten year old daughter is ready to go to bed, she can turn on her favorite calming music and not worry being "too old" for a night light (her words, not mine).
This bluetooth speaker also has an adjustable light setting so she can get just the right amount of illumination for her room.
Plus, it has a rechargeable battery that lasts up to 12 hours.
Mini Garden: Mermaid Terrarium
The Mermaid Garden kit is a great way to teach kids about plants and gardening.
This terrarium growing kit includes potting mix, chia seeds, and stickers–everything you need to get started!
The chia seeds sprout within 3-5 days of planting, making for immediate results.
This is a fun way for kids to learn about gardening and get their hands dirty.
Water Marbling Paint For Kids
This art set is a perfect gift for girls as it encourages creativity and helps them to explore their artistic side.
They will love the water marbling aspect is a fun new way to paint and the 12 colors provide plenty of options for creative expression.
With 20 art sheets included, the added brush, comb and drawing pins make this package perfect for anyone ready to bring their creativity to life.
DIY Journal Kit
This best selling journal kit is a great way to get kids to express themselves in writing.
The kit includes a journal, 8 die-cut shapes, 1 sticker sheet, 1 glitter tape, 1 ballpoint pen, 6 shaped paper clips, 3 magnetic folded bookmarks, 5 chipboard frames, and 1 faux suede tassel keychain.
This is the perfect gift for tween and teen kids who love to stay organized and keep memories.
The kit helps them do both of those things in a fun and creative way.
With all of the different supplies included, kids will have everything they need to make their journals unique and special.
Plus, parents can relax knowing that their kids are using a product that encourages creativity and helps them stay organized.
Make It Real – Jewelry Kit
If you have a 11-year old with younger siblings, this gift idea may not be the best for them.
My daughter's little sister was trying to be helpful and ended up scattering her big sister's kit all over the floor.
But if you're wanting an activity that helps young girls develop fine-motor, visual, and tactile-sensory skills, you might want to consider the Make It Real Jewelry kit.
This set includes everything your daughter needs to make her own stylish jewelry pieces, like beads, charms, wire, and tools.
It's a great addition to help kids express their creativity while learning the basics of jewelry-making.
Girls Waterproof Camera
The underwater camera is a great gift for kids because it encourages them to be active and creative with the world around them.
This camera is very durable and has survived a few drops and splashes, so kids can take it everywhere with them and capture their adventures.
The camera also has a large memory capacity, so kids can store plenty of photos and videos.
You could use this camera as one of her stocking stuffers.
It can be really tough to decide what gift to give a girl for Christmas, but we hope this list has given you some ideas.
If you're still struggling, why not check out our list of Christmas gifts for boys or look through the gender neutral gift ideas?
Whatever you end up giving your girl for Christmas, we hope she loves it!
Gift Ideas For 11-Year-Old Boys
Are you searching for the perfect present to give an 11-year-old boy?
Whether they are into sports, tech gadgets or the best toys available this year – there is something special out there that could make this celebration unforgettable!
This is where you'll find a list of the best gifts to get your 11-year-old boy.
Nerf Rampage N-Strike
The Nerf Rampage blaster is a high-capacity toy blaster that can hold up to 25 darts at once.
It also includes 25 official Nerf Elite foam darts, which are designed for distance and approved for performance and quality.
The slam-fire action feature allows you to shoot a rapid-fire dart storm at targets, and the hand-powered blasting sends darts flying up to 90 feet (27 meters).
This Nerf blaster is perfect for Nerf battles, and your son will love playing with it.
You can also find the latest nerf guns on Amazon here.
Star Wars Revenge Players T-Shirt
If your son loves Star Wars, then this t-shirt is perfect.
The fabric is 100% cotton and machine washable, so it is comfortable and easy to care for.
It features characters from the original Star Wars trilogy, including Yoda, R2-D2, Darth Vader, and more.
Crack The Code
This game is perfect for parents because it helps teach their children how to think critically and creatively.
It also encourages teamwork and communication, which are essential skills for any child.
With so many different rule cards, Crack the Code is sure to keep your son and his siblings (or friends) entertained for hours!
National Geographic Science Magic Kit
This magic kit is a great way for kids to learn about science, specifically chemistry.
The experiments are easy to conduct and the guide provides detailed instructions with illustrations for each step.
This makes it a perfect kit for beginners who want to learn more about chemistry in a fun and safe way.
National Geographic Ultimate Rock, Mineral & Fossil
If your son loves exploring the natural world, then this gift will be perfect for him.
This collection includes rough and polished samples of Aventurine, Rose Quartz, Snowflake Obsidian, Desert Rose, Red Jasper, Blue Quartz, Pumice, and geode specimens.
The fossils in the collection include prehistoric shark teeth, gastropods, ammonites, clams, brachiopods, and more.
With this kit, kids will have the thrill of discovery and learn about rocks, gemstones, minerals, and fossils.
Height Adjustable Indoor or Outdoor Basketball Hoop
One thing parents love (that your son might not care about) is that the hoop is weather-resistant and can last through any basketball season, making it a great long term gift from parents.
Additionally, the built-in ball storage ensures that players always have a ball at hand, and the portable design means that the hoop can be easily transported to any area of the yard for your own basketball court.
Finally, the height adjustable rim provides a challenging and realistic experience for players of all ages.
3 Long Range Walkie Talkies
My son loves his walkie talkies, and his Irish twin (a.k.a. younger brother) loves playing with them too!
These walkie talkies are durable and has advanced features, such as the Auto squelch system, which will help to reduce background noise.
This favorite gift idea will also make it easier for your son to communicate with you when they're not close by.
STEM 13-in-1 Solar Power Robots
This solar robot toy is a great gift idea for a boy because they teach children about engineering and how to use environmentally friendly solar energy.
Your son can make 13 different robots from this kit.
The toys are also made with non-toxic materials, so they are safe for kids to play with.
Mini Drone For Kids
My husband and I are getting both our boys their own mini drones for Christmas this year and I can't wait for them to try it out!
This is a great gift idea for a boy because drones are a lot of fun and can provide hours of entertainment.
Boys will love being able to see the world from a new perspective and flying a drone is a great way to experience that.
LEGO Creator Mighty Dinosaur
My son often reminds me that there's no such thing as "too many LEGOS."
This is a great gift idea for a boy because it encourages creativity and imaginative play while providing hours of fun.
You son will love transforming the dinosaurs into different creatures and engaging in exciting pretend adventures.
The set also includes a variety of accessories, such as eyes, claws and teeth, that add to the excitement and realism of the playset.
Minecraft Magnetic Travel Puzzle
The Minecraft Magnetic Travel Puzzle is an excellent gift idea for a boy because it develops critical skills such as logical reasoning and deduction while also being fun to play.
Additionally, the puzzles come with multi-level challenges so that the difficulty can be increased gradually as the boy becomes more skilled.
If your son loves Minecraft, then this is the perfect activity to spend time with him off screen.
Telescope
I cannot wait until my family gets our new telescope!
This is a great gift idea for a boy who loves exploring the night sky.
This telescope is especially good for beginners, as it comes with two eyepieces and a 3x Barlow lens, which trebles the magnifying power of each eyepiece.
It also has a 5×24 finder scope with mounting bracket and cross-hair lines inside, which makes locating objects easily.
The tripod is adjustable, so it can be used in many different viewing positions, and it also comes with a carry bag.
Hover Soccer Ball
Boys will love this soccer hover ball because it is a fun and active way to spend their time.
With soft foam bumpers to protect furniture and internal components, this toy can be played with indoors or outdoors.
The LED lights make it perfect for playing in the dark or in low-light rooms.
Double Sided RC Car
My son recently got an awesome double sided RC car and it has been a huge hit with him!
This remote control car is a great gift idea for a boy because it is a high speed RC car that races on both sides.
The car also features grippy rubber tires for endless off road racing on any terrain, and it lights up with vibrant LEDs in Tornado mode.
ThinkFun Gravity Maze
The Gravity Maze is a great gift idea for a boy because it helps to build spatial reasoning and planning skills.
Boys often enjoy toys that allow them to build things, and the Gravity Maze fits that description perfectly.
It's also a stealth learning experience, as players must figure out how to get the marble to the target using the towers and game grid.
This can be a challenging task, but it's also a lot of fun.
Rechargeable Laser Tag Game
This is a great gift idea for a boy because it delivers hours of action-packed, adrenaline-pumping fun.
The quick setup and long-life rechargeable gear means that he can get up and running – and shooting – in no time.
The set includes 4 guns and vests, so he can play with his friends or as a family.
And the rechargeable gear means that he can keep the action going without having to change a few dozen batteries.
You can play about 8 fun games per charge, so you can get hours of fun out of one charge.
Eclipse Floor Rocker
This is a great gift idea for a boy because it brings an immersive experience to his gaming setup, adding high quality audio for an even more realistic experience.
This unique chair is perfect for your son to play his video games in your living room or his bedroom.
The rocking and reclining design moves and positions him for comfortable playing throughout his longest gaming sessions, and the sleek black and silver design brings a modern look to any space.
If you're still stuck on what to get the special 11-year-old in your life, be sure to check out our gender-neutral list as well.
No matter what you choose, we know your child will be thrilled with their gifts come Christmas morning.
Gender Neutral Christmas Ideas For 11-Year Olds
Not sure what your child may like this Christmas?
Here are some gender neutral gift ideas for 11-year-olds!
From interactive art sets, the best cell phone for tweens, and science experiments to competitive board games, there's something for everyone.
Get the perfect present that will spark curiosity, creativity and lots of joy – no matter what their interests may be!
Nintendo Switch
The Nintendo Switch is a great gift idea for any 11-year old because it is a versatile gaming system that can be played on a TV or taken on the go.
This system offers a variety of games that appeal to all types of gamers, and it is sure to provide hours of entertainment.
The base Switch uses an LCD screen display, and a variety of accessories are available to add more features.
You can grab the popular game Animal Crossing here.
Bark Phone With Bark App
For the first time Bark now has a smart phone that is perfect for any 11 year old or tween who is ready for a cell phone.
The Bark phone and parental app allows parents to receive real-time alerts if their child sends or receives inappropriate text messages, posts something inappropriate on social media, and monitors how your child is spending their screen time.
This is the perfect mix of freedom and safety that any pre-teen would love.
This is where you can read my honest review and experience using the Bark app.
Crystal Growing Kit
This is a great gift idea for any 11-year old because it is a fun and educational way to learn about crystals.
The kit includes everything needed to grow crystals, including evergreen and cherry trees that provide a natural backdrop for the crystals.
The included guide provides information on the science behind crystal growth, as well as facts about different types of crystals.
Echo Dot For Kids
The Echo Dot Kids Edition is a great gift idea for any child because it allows them to learn and have fun at the same time.
Kids can ask Alexa to play music, read a bedtime story, get help with their homework, and more.
Also included is 1 year of Amazon Kids+ which allows kids to safely learn, grow, and explore.
You'll find two designs currently available: the cute owl and the purple dragon.
Good Housekeeping Amazing Science Book
The Good Housekeeping has put together a great collection of STEAM-based science experiments that are perfect for kids ages 8 to 12.
The experiments are easy to do, using materials that are easy to find, and they are designed to be both enjoyable and educational.
Plus, the book includes explanations of the science behind each experiment, so kids can learn while they have fun.
This is a great gift idea for any child who loves science and wants to learn more about how the world works.
Escape Room: The Game – Family Edition
Playing this escape room game is a great gift idea for any child because it encourages teamwork and problem-solving skills.
The game is challenging and unpredictable, so it's sure to keep players entertained.
Plus, it's a great way to spend time with family members and friends.
If you're looking for family board games that the whole family will enjoy, check out this list.
Train of Thought Game
There are so many positive reviews about this game on Amazon, and it's easy to see why!
This card game is a great gift idea for any child because it encourages meaningful conversation and learning about the people they love.
It is also super fun for kids and adults alike, making it the perfect choice for family game night.
Rock Painting Kit For Kids
We have a few parks in town where my kids always find painted rocks. So when I saw this rock painting kit at Amazon, I knew it was the perfect gift idea.
The rock painting kit comes with a variety of items that allow children to create unique rocks with kind messages that can help make the world a more beautiful place.
Now that you have some great ideas for what to get the 11-year old in your life, it's time to start shopping!
These gifts are sure to put a smile on any 11 year old's face and make their Christmas merry and bright.
Merry Christmas!
Need some more Christmas help this year? Check out this list: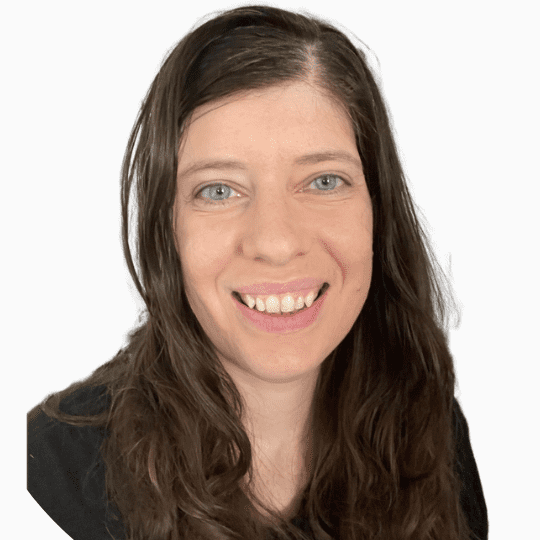 Micah Klug is a wife, homeschooling mother to five children, and author. She teaches time-tested solutions to help parents remember what matters most in life, including strengthening their home, faith, and family relationships. To learn how a child who grew up in an authoritarian home is now creating an environment of peace and joy in her own home visit this page. If you want to contact Micah, send her an email here or email [email protected].