As a mom, you're constantly looking for ways to save money while still giving your family the best.
Amazon Prime is a great way to do that, but it can be overwhelming to navigate.
With so many options and deals, it's easy to get lost and end up overspending.
But don't worry because in this post, we'll guide you through the best ways to save money on Amazon Prime without sacrificing the quality your family deserves.
I research, test, recommend, and select only the best products for my readers.
If you click a link on this site and buy something, we may earn an affiliate commission. Thank you for supporting this small family business.
Amazon Prime will provide you with savings and incredible deals from July 11-12, 2023.
I'm going, to be honest, and let you know two little things about me.
One, I love saving money for my family and with a family of (now) 7, every dollar counts.
Second, I hate being toggled down to technology.
I don't want my children remembering that "Mom was always on her phone."
Knowing this, I'm going to share with you how you can save money on Amazon Prime this year while taking advantage of your favorite deals, without having to click "refresh" on your shopping page every few minutes.
Your Personal Guide To Saving Money On Amazon Prime
The first thing you'll want to do (if you haven't done so already) is become a Prime member (you can signup for free HERE) and start a free 30-day trial.
This will allow you to take advantage of the deals and help you earn free money to spend (more on this soon).
Next, download the free Amazon app onto your phone.
If you've never used this app before, you'll be able to track purchases and keep tabs on some of your favorite products and sales.
Homeschool / Teaching Deals
Some moms swear by their rolling cart. It's so easy to give each of your kids a shelf or have your lessons and school books all in one cute place. This cart is a best seller and is on sale for Prime Day!
Kids LOVE their snacks, am I right?! But you don't want to give them anything that's going to create a HUGE sugar rush and grumpy crash. These are some of the better savings on snacks that your kids may enjoy (and won't leave you feeling guilty).
A good printer is a must-have for any family, especially if your children love coloring sheets (like the free ones you find all the time on this website). This one is a great printer until you invest in the EcoTank Printer (which is the motherload printer for big families).
This printer is up to 33% off for Prime Day.
Does your heart flutter when you pass by the office supplies? (Just me?) There are some cute journals, folders, notebooks, storage bags, and anything you think you might want to label and tag for your lessons this coming academic year.
Seriously, do yourself a HUGE favor and check these deals out (between 20-40% off).
Do you have a favorite pen? Are you a G2 gal, a Pilot or something else? DM me and let me know, but not until you stock up on some of the prettiest colors on your favorite pens.
They start at 30% off and some go as high as 60% off.
Deals For Kids
This is one of my favorite times of year because of all the curriculum and book buys, and the children's books for Prime Day are SO FUN!
You'll have to check out the pages on pages of deals, including the one pictured above. My son has this book and it's been duck-taped together so many times. It's that good.
Your preschooler will learn best by playing. It's how kids were designed to learn! And this adorable playset will introduce your 2-4 year old to the world of letter recognition, numbers, and colors by using their hands, eyes, and through play.
This is one Prime Deal you'll want to check out.
Sharpies, markers, colored pencils, and more all 24-70% off. The School Supplies Kit has a little bit of everything that should last your child for the entire academic year (that's always the goal, right?)
Giving your child a water bottle will save you from washing 792 cups each day (because kids need a brand new cup with each drink).
And these cups are on sale for Prime Day. They claim to be leak-proof, but I'm sure your kids will quickly find out if they are or not.
Deals For Mom and Dad
Because even parents need to keep reading and educate their own minds. This Kindle (with leather cover) will save you $97 and is one of the lowest prices for a Kindle I've seen in a very long time.
Truth bomb: I don't know how I lived life without my Instant Pot. It's saved me so much money from just grabbing a pizza (which, my kids kind of hate, because they love pizza).
But on those quick-in-a-pinch too tired nights, just throw in a frozen chicken and a few other ingredients and POW decent meal that the kids will still complain about.
Deals vary from 20-50+% off.
A man will always love his tools, but each man has a favorite brand. If Bosch is on his list, then their tools are 40-60% off for the big Prime Deals.
And of course let's not forget about Dewalt. These tools seem to be a lot of husband's favorites for their shop. Their deals range from 27% up to 64% off.
Maybe I'll pick up a few extra 10mm sockets. Heaven knows they keep running away and he can't find them.
Best Deals For Big Families This Year
Save up to 66% on Ring Video Doorbell and bundles. If getting or upgrading your home security is on your list this year, then this is a fantastic price.
If you're not a Ring fan, that's okay. There seems to be a turf war with Ring vs Blink. But these Blink video doorbells are up to 60% off and is a favorite with families.
How You Can Maximize Your Favorite Deals And Save Big On Amazon
One of the things I love the most about the Amazon app is you can add items to your shopping list and get an alert when they go on sale on Prime Day.
(Score!)
I understand the temptation of a "great deal" is there and the fear of missing out is so real.
But I'm going, to be honest with you and your finances for a quick second.
If you don't need the product, have no use for the item, or your only motivation to buy something is because, "it's a great deal," do yourself a favor and don't spend your money!
The last thing you need to be doing is going into debt or spending money on things you don't need.
Amazon is doing their best to make sure you save lots of money this year with their Prime deals.
After doing everything you can to prepare for the "big day," you simply have to wait until Prime Day party starts.
Do you know anyone else shopping on Amazon Prime Day?
Be sure to share this post with them so they can join the Amazon Prime Party!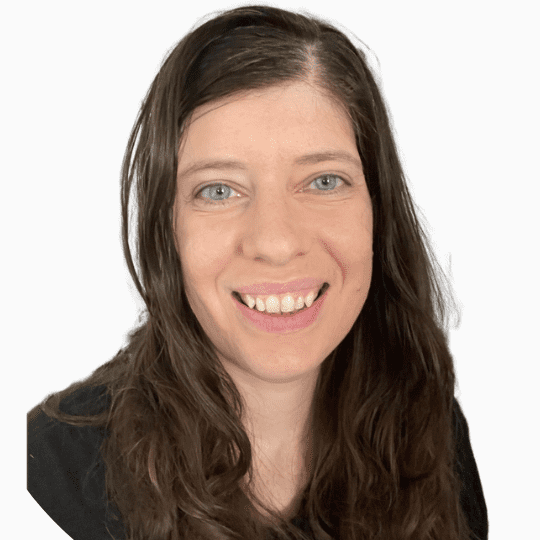 Micah Klug is a wife, homeschooling mother to five children, and author. She teaches time-tested solutions to help parents remember what matters most in life, including strengthening their home, faith, and family relationships. To learn how a child who grew up in an authoritarian home is now creating an environment of peace and joy in her own home visit this page. If you want to contact Micah, send her an email here or email [email protected].