Find the perfect happy saying to share with your mom from this list of Mothers Day Bible verses. Your mother is a Proverbs 31 woman, she loves God and Jesus, and is a prayer-powerful woman. Share with her the scripture she wants most from this list.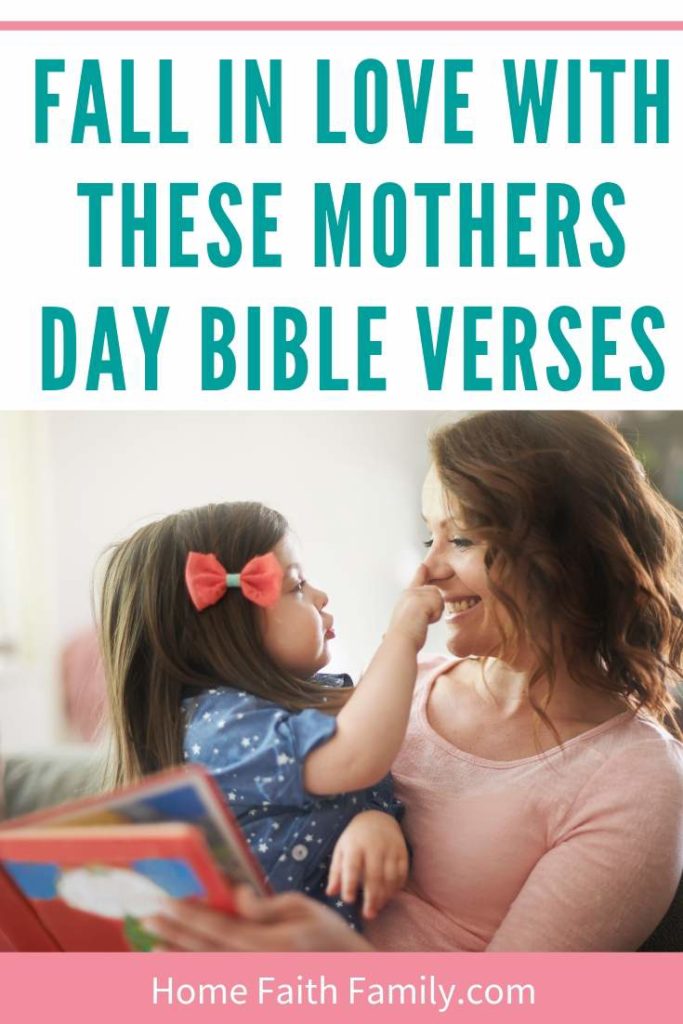 There are a few things a woman will always remember in her lifetime.
Her first kiss.
Her wedding day.
And each time she became a mother.
My first pregnancy was a little unusual. When I was 10 years old, I had Harrington rods placed in my back to correct my scoliosis.
I knew I could have children, but when I was 26 years old my OB had NO IDEA if my spine could handle an epidural.
Instead of risking a medical catastrophe, I was sedated with general anesthesia.
Although I wasn't conscious the first time I gave birth (my next three children were successful V-BACs), I remember waking up and the nurses bringing my daughter to me.
She was the most beautiful thing I've ever seen.
And she still continues to amaze me.
What feels like a couple of dozen children later, I am left in awe at the women who willingly and graciously mother.
Mothers Day is a wonderful opportunity to celebrate and remember the women who've had the most impact on our lives.
They are the women who have spent countless hours sacrificing to serve their own children and children in their community.
What would we do without these incredible women? I can't even begin to imagine where we would be without them.
These Mother's Day Bible verses are for you to share with the incredible women in your life.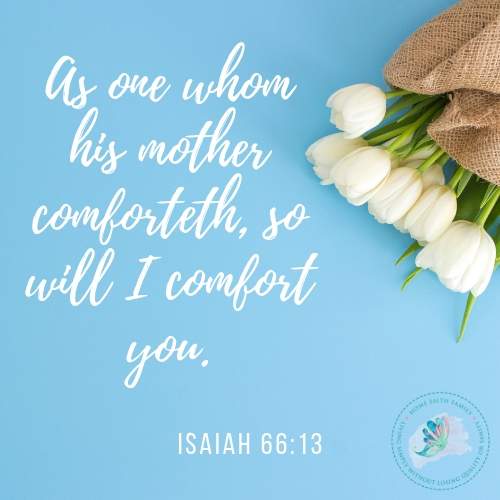 What Does God Think About Mothers?
There is evidence throughout the Bible that God loves His children, especially His daughters.
He places incredible trust in us, as women, to rear, nurture, teach, and love those children whom He sends into our lives.
"May I say to mothers collectively, in the name of the Lord, you are magnificent…
The very fact that you have been given such a responsibility is everlasting evidence of the trust your Father in Heaven has in you."

Jeffrey Holland
We know from the prophet Jeremiah that the Lord knew us before we were born.
Because of this knowledge we know that we were known to God as His spirit son or daughter before our birth.
Bereaved Mothers Day is a day to remember and honor mothers who have lost a child. It is observed on the first Sunday of May. This day provides an opportunity for grieving mothers to come together to support and comfort one another.
I can only imagine the feeling of love, acceptance, peace, and resolution that existed in heaven's courts before our birth.
Perhaps we receive a glimpse of the love we knew from our mothers.
"Because our mothers love us, we learn, or more accurately remember, that God also loves us."

M. Russell Ballard
What Does The Bible Say About Mothers?
I cannot think of a more beautiful name to give to women than that of, "mother."
"Mother" means more than simple domestic responsibilities and oppressive freedoms as our current society has deemed.
To mother means to change lives eternally.
A mother gives, provides, sustains, and nurtures life.
And Adam called his wife's name Eve; because she was the mother of all living.

Genesis 3:20 (KJV)
A mother's role is irreplaceable and eternal.
She is the one who children cry for in the night when fear encroaches upon them.
She is the one that soldiers remember and ask for when they are upon the battlefield.
It can be difficult to know how to say happy Mothers Day to a grieving mom. You may feel like you need to say something, but be unsure of what would be helpful or appropriate. Here are some ideas you can celebrate this mother and show your support on Mother's Day.
She is the one whose gentle hand is sought after by an aging husband.
And she is the one who blesses those around her with consistent, unwavering, devoted love.
I cannot think of a greater calling than God asking His daughters to become mothers and further His work and His love on the Earth.
As one whom his mother comforteth, so will I comfort you.

Isaiah 66:13 (KJV)
Perfect Bible Verses For Mother's Day Cards – please feel free to share!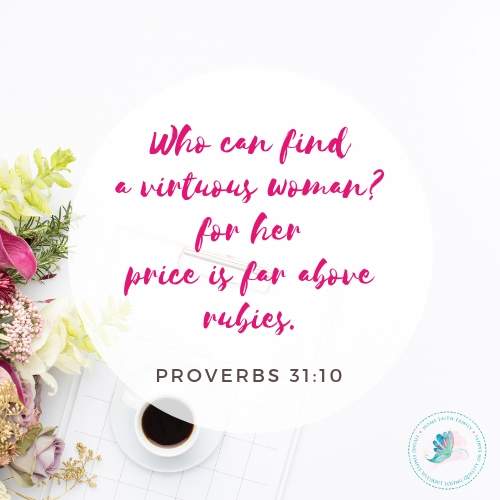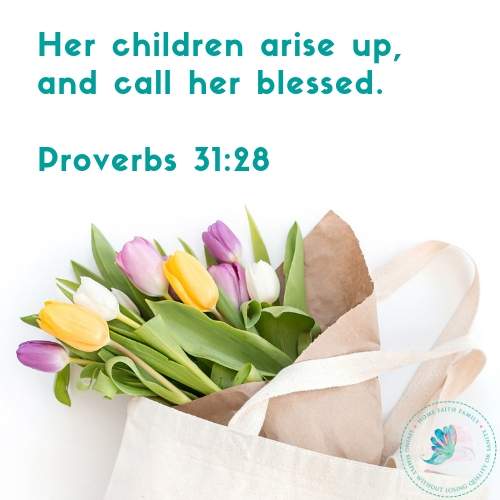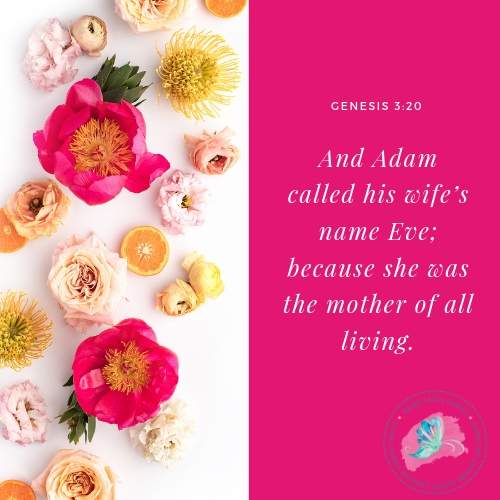 Bible Verses About Mothers
When the apostle Paul wrote to Timothy, he attributed this young man's faith, love, and devotion to the incredible women in his life – that of his grandmother and mother.
When I call to remembrance the unfeigned faith that is in thee, which dwelt first in thy grandmother Lois, and thy mother Eunice; and I am persuaded that in thee also.

2 Timothy 1:5 (KJV)

Our Father in Heaven was so aware of the importance of parenthood that the first commandment He gave with a promise to those who were obedient included our mothers.
Honor thy father and mother: that thy days may be long upon the land which the LORD thy God giveth thee.

Exodus 20:12
As a young child, all I wanted was to grow up and become a mom.
This desire wasn't because I thought babies were cute or that matching mommy-children outfits are adorable (which, they are).
I knew then as I know now that the divinely appointed role of motherhood is heaven sent.
Who can find a virtuous woman? for her price is far above rubies.

Proverbs 31:10 (KJV)
The days are long but the years go by quickly.
There are endless days of cleaning, endless hours of caring, endless minutes of praying, and endless seconds of hoping, wanting, and willing to give everything for those we love in our lives.
Looking for the best gardening gifts for mom this Mother's Day? Check out this list of unique gifts for gardeners that will make her smile. From flower seeds and plant pots to garden tools and outdoor furniture, we've got you covered.
Her children arise up, and call her blessed.

Proverbs 31:28 (KJV)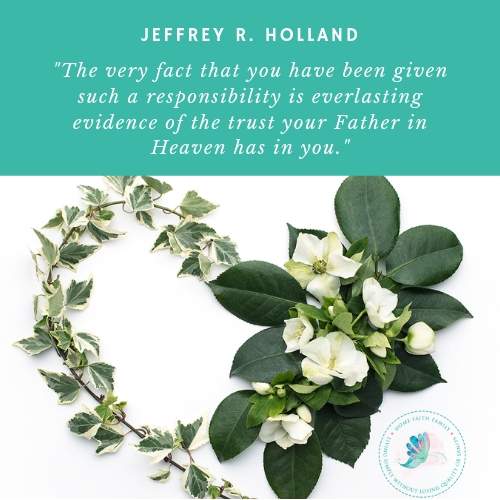 Bible Verses About A Mother's Love
But, the ultimate crown of motherhood, aside from mother Eve, goes to the sweet young lady who became the mother of the Son of God.
I will not begin to imagine the soul-piercing pain and helplessness that Mary must have felt as she saw her precious son suffering on the cross.
But I can hopefully feel, one day, that same pure love for my own children as I watch them grow up unto the Lord and experience life's challenges and trials.
Mary was told that a dagger would pierce her soul, and the scriptures are flooded with her meek spirit of love and willingness to ponder upon eternal truths.
Now there stood by the cross of Jesus his mother,

John 19:25 (KJV)
It's no surprise that she was RIGHT THERE as close as possible to the cross for her beloved son.
And in his own suffering, Christ remembered his mother and made sure to care for her needs – even to the very last moments of his mortal life.
When Jesus therefore saw his mother, and the disciple standing by, whom he loved, he saith unto his mother, Woman, behold thy son! Then saith he to the disciple, Behold thy mother! And from that hour that disciple took her unto his own home.

John 19:26-27 (KJV)
Do you have a favorite Bible verse that describes a mother's love? Share your favorite scripture in the comments!
I'll share one of mine: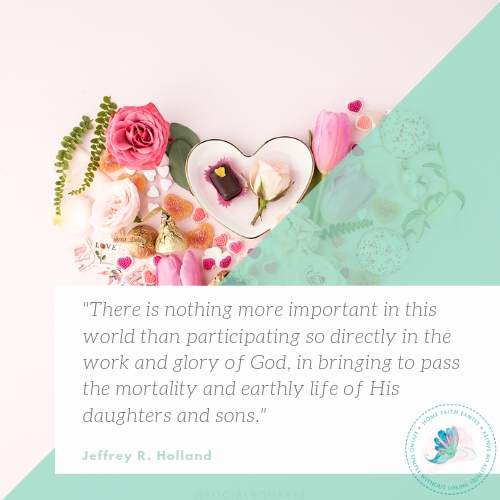 "There is nothing more important in this world than participating so directly in the work and glory of God, in bringing to pass the mortality and earthly life of His daughters and sons."

Jeffrey Holland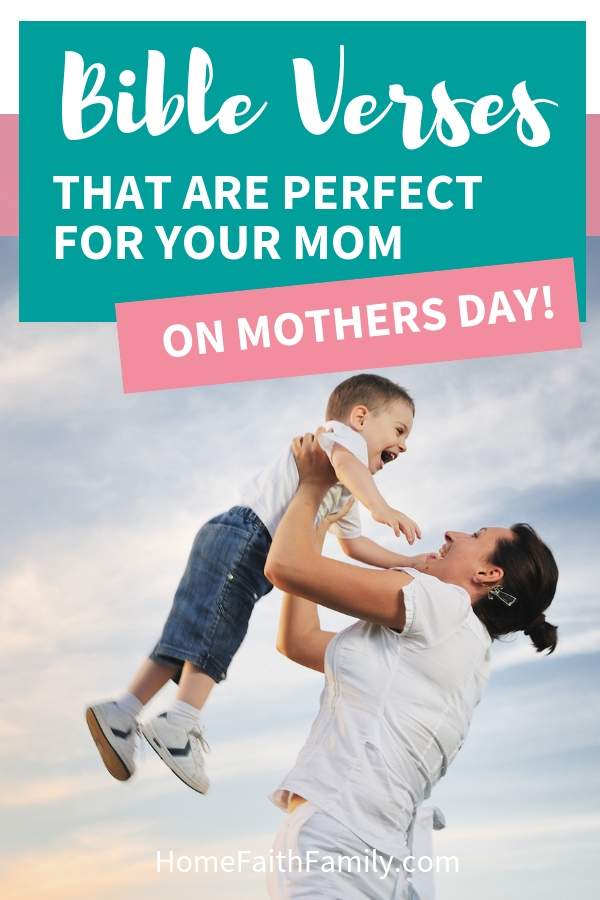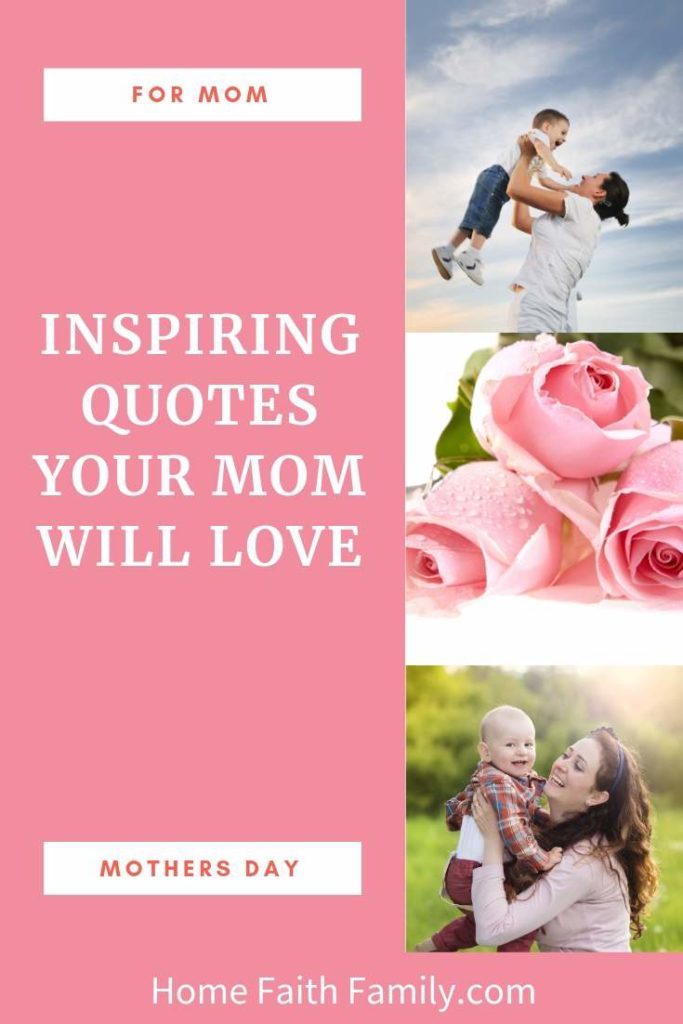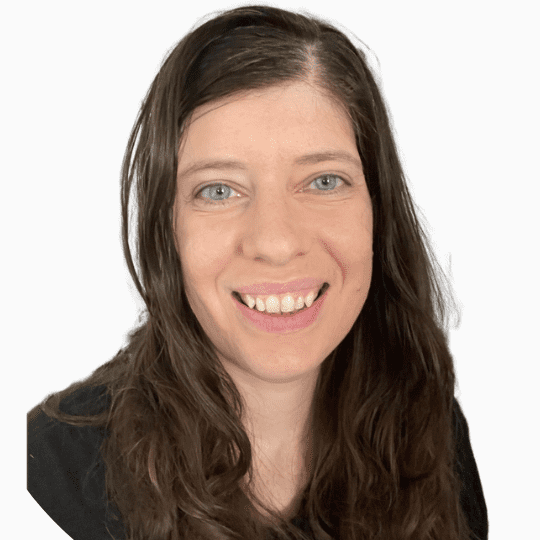 Micah Klug is a wife, homeschooling mother to five children, and author. She teaches time-tested solutions to help parents remember what matters most in life, including strengthening their home, faith, and family relationships. To learn how a child who grew up in an authoritarian home is now creating an environment of peace and joy in her own home visit this page. If you want to contact Micah, send her an email here or email [email protected].