Why is there a need to pray when God knows everything? Why pray at all? Often times we find ourselves praying for strength and for others in our lives. We need to remember that although wickedness surrounds us, there is a reason why we pray, and the story of Habakkuk will explain why.
My faith during my childhood was one of simple innocence.
I was taught to pray, and I did. You could always find me with a skip in my step knowing I am a daughter of God and He loves me.
I was confident in Him.
As I grew into adulthood, life started happening.
There were moments of faithful stressfulness, worry, fear, and times I felt heaven closing, even though I knew God was there.
Why Pray If God Knows Everything?
It was during such a time that the question crossed my mind, "why am I praying?" If God knows everything, and everything is laid before Him, then why do I need to pray?
Shouldn't He already know what I need? Or do my pleadings heavenward become mundane and repetitive to Him because He already knows what I need before I even ask?
What about the evil that's happening in the world?
The school shootings, neighbors attacking neighbors, the excessive pride, and oppression from one person to another. What good do my prayers do then?
If God knows about these trials and this wickedness, why are my prayers needed? Can't he simply take care of this Himself and help His children get along?
As Children of God, We Have A Need To Reach Heavenward
The Old Testament prophet, Habakkuk had similar feelings when the Lord decided to use the Chaldeans (who were the bad guys) to overrun the land of Israel.
He was troubled in his heart that God would use the wicked to overrule the righteous on this Earth.
The Lord's response to Habakkuk is one of the answers we need to focus on in our lives.
He tells Habakkuk to be patient and reminds him that the righteous will choose to live by faith and endure in the Lord.
The Lord never chastises Habakkuk for questioning or feeling overwhelmed in his heart. The Lord will never make us feel guilty for being imperfect, it's not in his nature.
He corrects with love, encourages, teaches, and inspires. He reminded Habakkuk to be patient in Him (not "with" Him).
Which reminds me that when you pray, you can be open and honest with your Heavenly Father, and he will help you through your struggles. Here are 100+ things to pray for in your life right now.
Questioning Your Faith & God's Plan For You Doesn't Make You A Bad Son Or Daughter Of God
Just because you feel like heaven isn't answering you, or feel like you're questioning God's motives, doesn't make you a bad Christian.
Everyone has spent time questioning at the footstool of God, pleading and petitioning for answers to our most heartfelt prayers.
It's okay to do so, as long as you're willing to keep being faithful to the Lord, find strength in him, and be willing to have a humble attitude of enduring well to the end.
As children of God, we have in our hearts an innate and personal desire to reach heavenward towards Him. We simply need to remember to not turn away from Him when He doesn't answer on our timetable.
When we don't receive the answers we want right away, we need to wait on Him.
The Bible is full of assurances that we are children of God, heirs to His kingdom, beloved and accepted in Christ. Here are 25+ life changing Bible verses that tell us "In Christ I Am."
Our Loving Father in Heaven Wants To Hear From Us Because You Are His Child
After Habakkuk spent his time waiting on the Lord and wrestling for answers to his questions, he declared,
"I will rejoice in the Lord, I will joy in the God of my salvation. The Lord God is my strength, and he will make my feet like hinds' feet, and he will make me to walk upon mine high places."
– Habakkuk 3:18-19 KJV
Our loving Father in Heaven wants you to reach heavenward and intimately speak with Him because you are his child.
And because you're His child, and He a loving Father, you must then agree that He's not going to do everything for you. You have to be willing to put forth the work to learn and grow yourself.
Just like you wouldn't carry your infant around into adulthood so he won't experience the discomfort of scraped knees, our Father in Heaven also has to allow us uncomfortable experiences to grow.
He needs us to be willing to acknowledge that evil happens to good, that this world is full of injustice, and that everything in our lives is based on His timetable and His plan.
Why Pray? Because We Need Prayer Now More Than Ever
There are countless arguments against prayer and the "why" of even saying them. Some even argue that there's no purpose to prayer, prayer doesn't prevent chaos from happening because the wicked act still occurred.
I would argue otherwise. We need prayer more than anything in this world right now.
Prayer, cupped with faith, opens up the floodgates to heaven's miracles in our lives and in the lives of others.
When we take the time to pray, we acknowledge our dependence upon the Lord and his grace and mercy. We can't fight our battles without Him. We need Him now more than ever.
So, when you find yourself questioning your desire to pray or your why (since God knows everything anyway), remember these few things.
God doesn't need your prayers because He knows exactly what you need before you even ask, but we need Him in our lives so desperately.
Our prayers are a proactive act of faith on our part. We need to be willing to wrestle with our faith at God's footstools so we can come to say, "Thy will be done."
Keep praying in your life and don't give up on the Lord. I know times are quick to become difficult, He will test you as He did Abraham, Job, Esther, and so many other great and faithful sons and daughters.
But just as those who have come before you, if you're willing to pray and nurture your relationship with the Lord, then you will find strength in your moments of weakness and will find yourself coming closer to Christ.
And I can't think of anything more beautiful during our times of need than this.
Prayers, friend.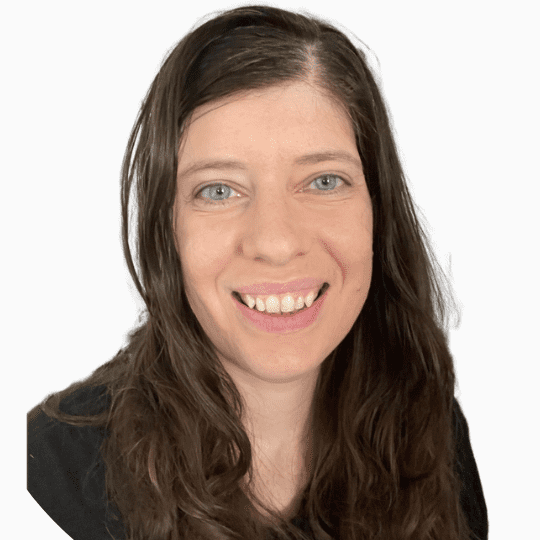 Micah Klug is a wife, homeschooling mother to five children, and author. She teaches time-tested solutions to help parents remember what matters most in life, including strengthening their home, faith, and family relationships. To learn how a child who grew up in an authoritarian home is now creating an environment of peace and joy in her own home visit this page. If you want to contact Micah, send her an email here or email [email protected].