Are you feeling like you're losing control in your life and you don't know when you'll stop spinning in circles? Continue reading to learn how to increase your faith in God and better spiritually navigate your life during trials.
Life is crazy. We all know this. So why do we feel, no matter what we do or how hard we try, like life still spins out of control? It always seems the harder we try to stay on the good path, the path that leads us to Christ, the more opposition comes into our hearts and home.
Why does there need to be opposition in our life?
Because that's the plan Christ has designed for us. There has to be an opposition in all things: good and evil, light and dark, so we can ultimately choose Him. 
Today, I want to discuss how to navigate the one-way roads in life. Those crazy, dreaded, I've-never-met-a-single-person-who-ever-liked-to-drive-down-a-one-way-road kind of life.
The Secret To Spiritually Navigating Your Life During Trials
My husband and I took our three children on a 9-hour drive to go visit their grandparents. My husband had finished an 80 hour work week in 144 hours (back-to-back doubles) and was exhausted.
So, being a good wife, I volunteered to drive at 4 o'clock in the morning. After putting the children into their appropriate car seats, I guided my husband to the passenger seat.
He sat down, at first a little confused. After I shut his door and went to sit in the driver's seat, my sweetheart turned to me and asked, "what are you doing?"
I responded, "I'm driving."
With a heavy sigh and a worried look he replied, "Oh dear, I'm going to die."
In my (quick) defense I'm not a completely horrible driver.
After my husband slept for a couple of hours I asked him about his statement. He apologized but went on to explain that he hates being the passenger. My husband hates not being in control.
Do we ever feel this way in our own lives?
If we can't be in control do we shut God out of our hearts because we're afraid of what His plan might be for us? And, if we have tried to let God into our lives and we feel we are swimming in trials and feel like he's abandoned us, do we have the heart to trust Him again?
Life is crazy with all of the ups and downs. Why wouldn't you want God in charge to guide you through your trials?
Through all your heartaches and pains? Is it because you can't see Him? Is it because you don't know His thoughts and plan for you? Do you feel like He doesn't care? Like He's abandoned you and given up on you?
He tells us,
"Trust in the Lord with all thine heart;
and lean not unto thine own understanding. 
In all thy ways acknowledge him, and he shall direct thy paths."
(Proverbs 3:5-6)
An act of trust is one of the truest forms of love any person can ever express.
Trusting the Lord with your life, with decisions and ultimately, with your heart can bring about the greatest blessings in your life. He can make so much more out of you then you can even begin to imagine.
Yet, it requires a huge leap of faith.
Even after the leap of faith is taken, you can't go back when trials come and life gets hard.
Because life will always be hard, trials will always come, tears will always be shed, and yet, who do we want on our side? Do we want to be alone to fight these battles? No. You don't. You want Christ on your side.
Because if Christ is on your side then God will bless you. If Christ is for you then no one can be against you.
"For my thoughts are not your thoughts,
neither are your ways my ways, saith the Lord.
For as the heavens are higher than the earth,
so are my ways higher than your ways,
and my thoughts than your thoughts."
(Isaiah 55:8-9)
If you've ever experienced doubts, fears, or feel like God has abandoned you and doesn't care, take heart and take courage. Some of the best people in the scriptures have felt as you do. You are not alone.
Yet, I would encourage you to keep going forward, have a heart-to-heart with Christ and allow your heart to open up to Him. Express every raw emotion.
He wants to hear from you and knows how you feel because He's suffered these same feelings for you because of his great love for you.
Keep traveling down these crazy one-way roads we call life because ultimately, this road will lead you to Christ. And when you see Him you will find His face familiar because you allowed Him to guide you through your life.
And it is then you will gain a fuller understanding of the trials He asked you to pass through and the tears you shed.
Never lose hope, never lost faith and always remember He loves you.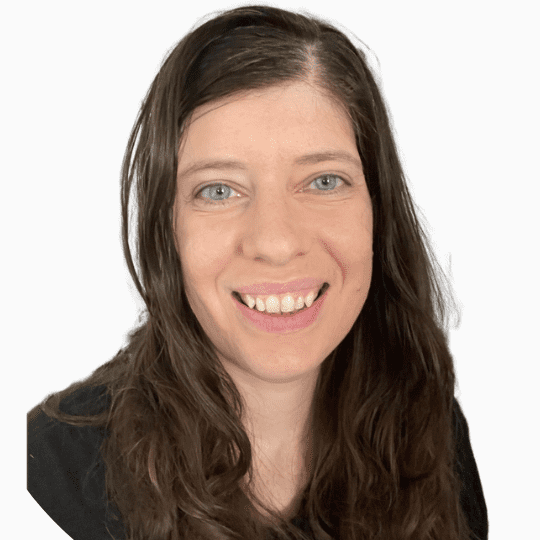 Micah Klug is a wife, homeschooling mother to five children, and author. She teaches time-tested solutions to help parents remember what matters most in life, including strengthening their home, faith, and family relationships. To learn how a child who grew up in an authoritarian home is now creating an environment of peace and joy in her own home visit this page. If you want to contact Micah, send her an email here or email [email protected].