The Bible is full of verses that are perfect for celebrating your son on his special day.
These birthday Bible verses can be used to remind him of the love and care you have for him and to serve as a reminder of God's grace and mercy in his life.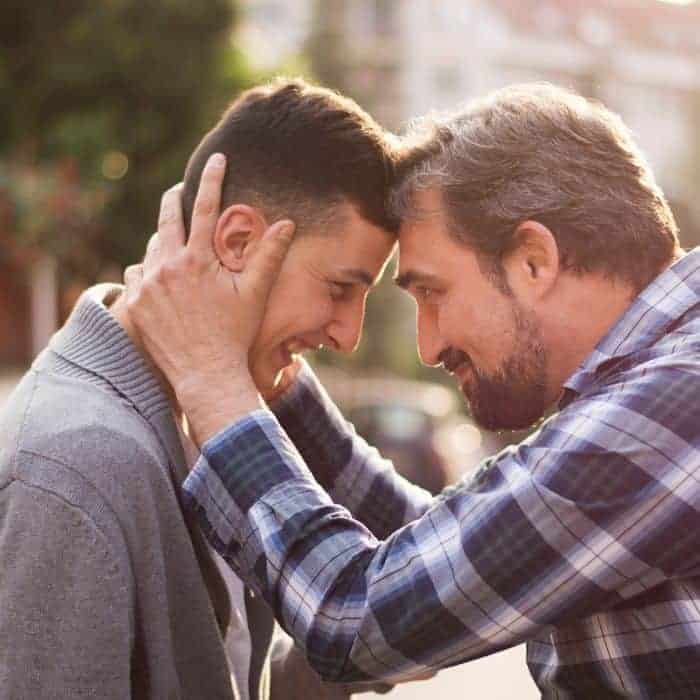 55 Bible Verses For Son's Birthday Blessing You Can Share
Here are some King James Bible verses that you can share with him on his special day.
Each verse is meaningful and will help him grow up in the Lord.
May God bless your son abundantly on his birthday and every day of his life!
1 Timothy 4:12
"Let no man despise thy youth; but be thou an example of the believers, in word, in conversation, in charity, in spirit, in faith, in purity."
Proverbs 22:6
"Train up a child in the way he should go: and when he is old, he will not depart from it."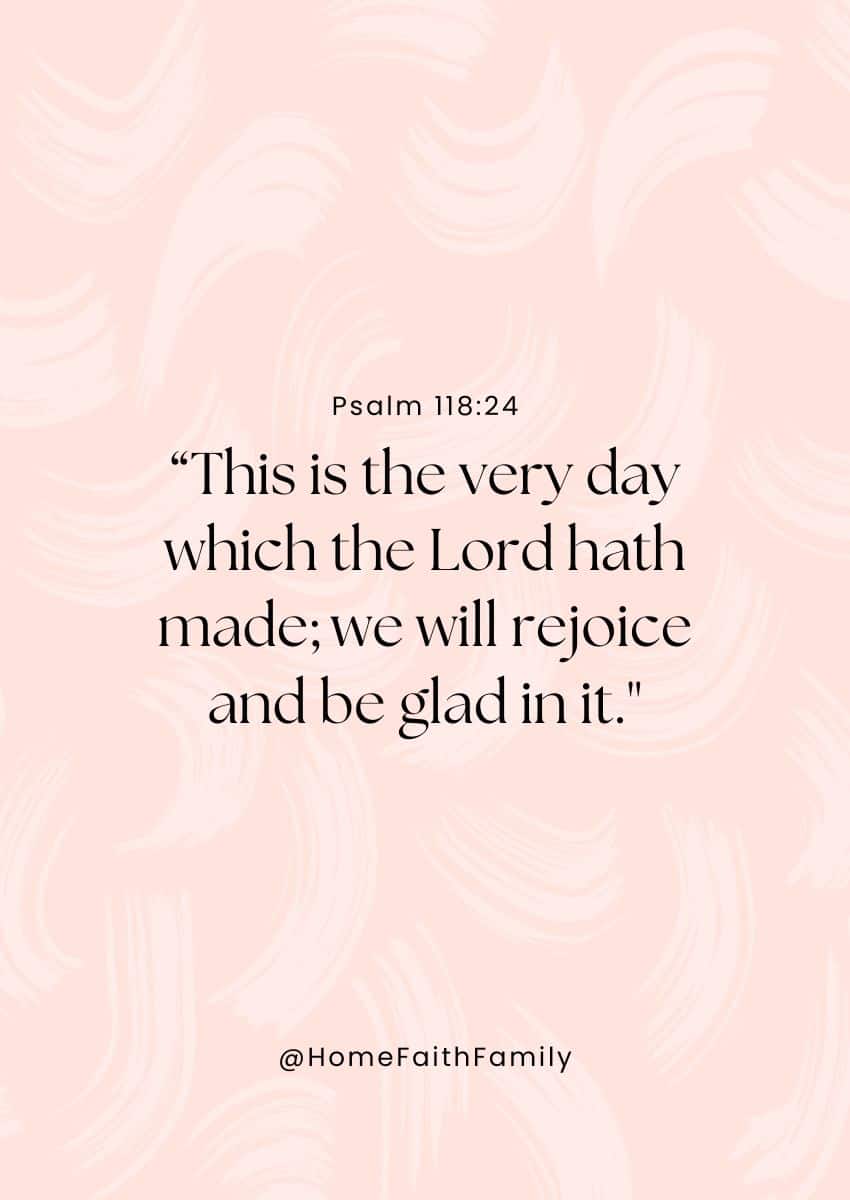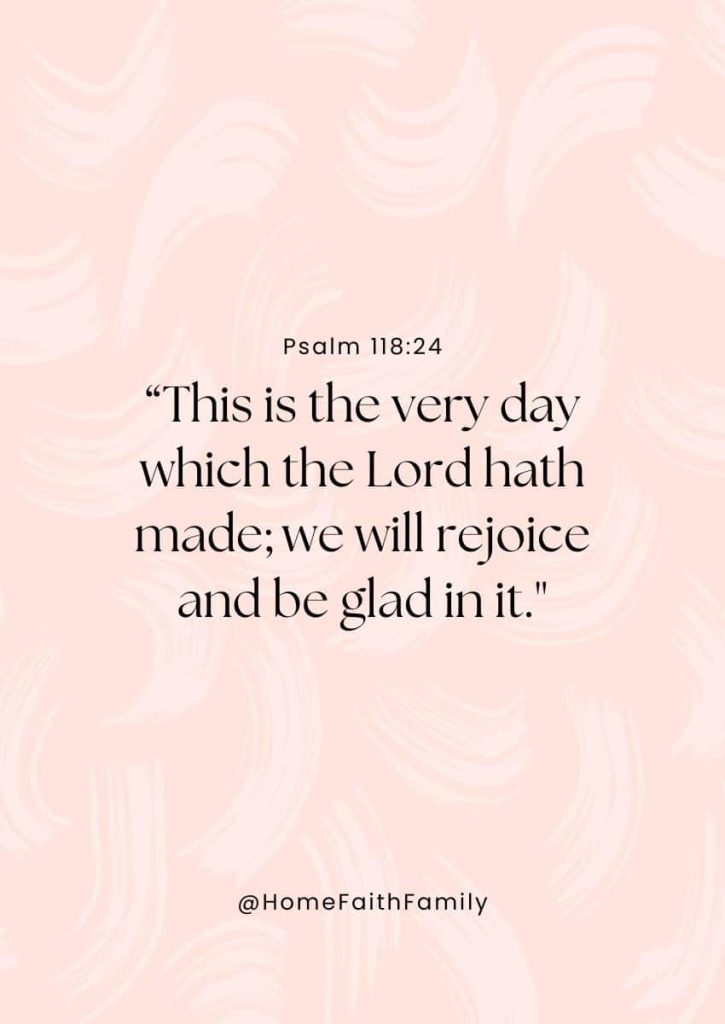 Psalm 118:24
"This is the very day which the Lord hath made; we will rejoice and be glad in it."
Psalm 139:14
"I will praise thee; for I am fearfully and wonderfully made: marvellous are thy works; and that my soul knoweth right well."
Jeremiah 17:7-8
"Blessed is the man that trusteth in the Lord, and whose hope the Lord is. For he shall be as a tree planted by the waters, and that spreadeth out her roots by the river, and shall not see when heat cometh, but her leaf shall be green; and shall not be careful in the year of drought, neither shall cease from yielding fruit."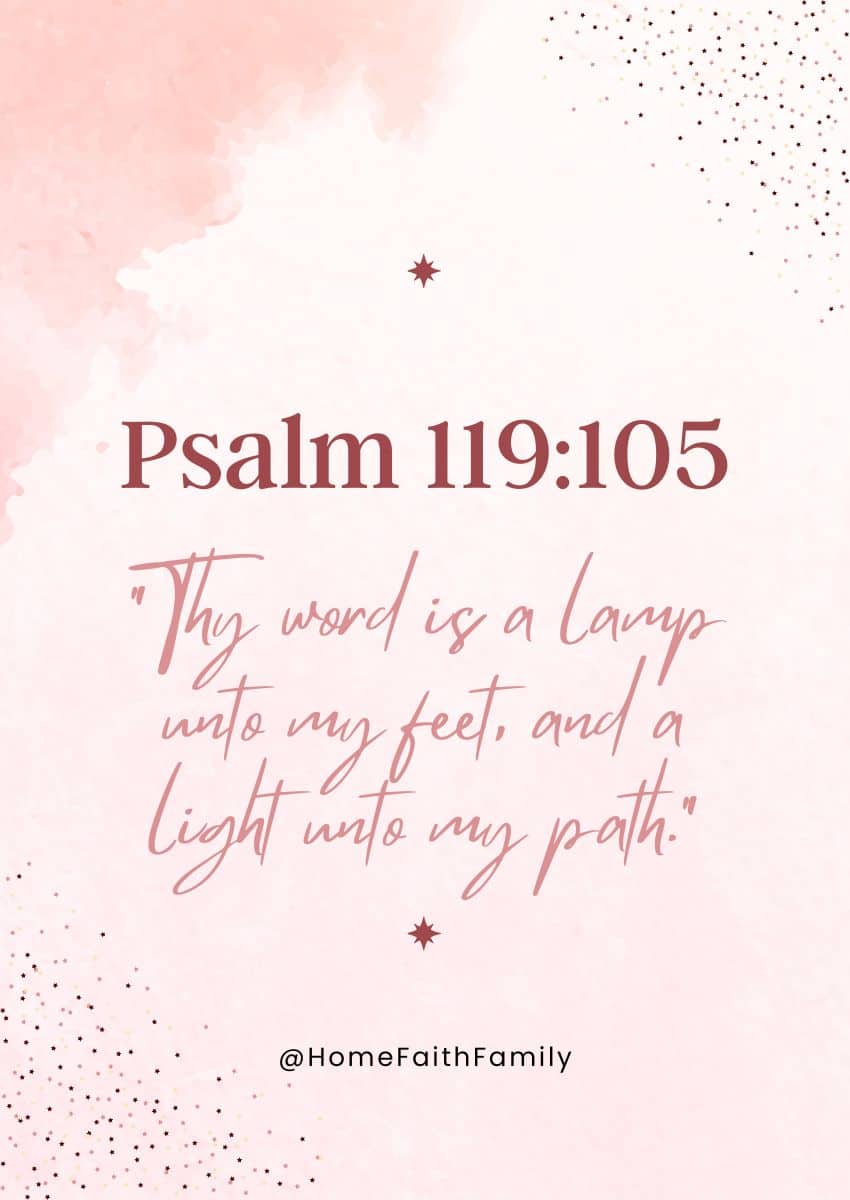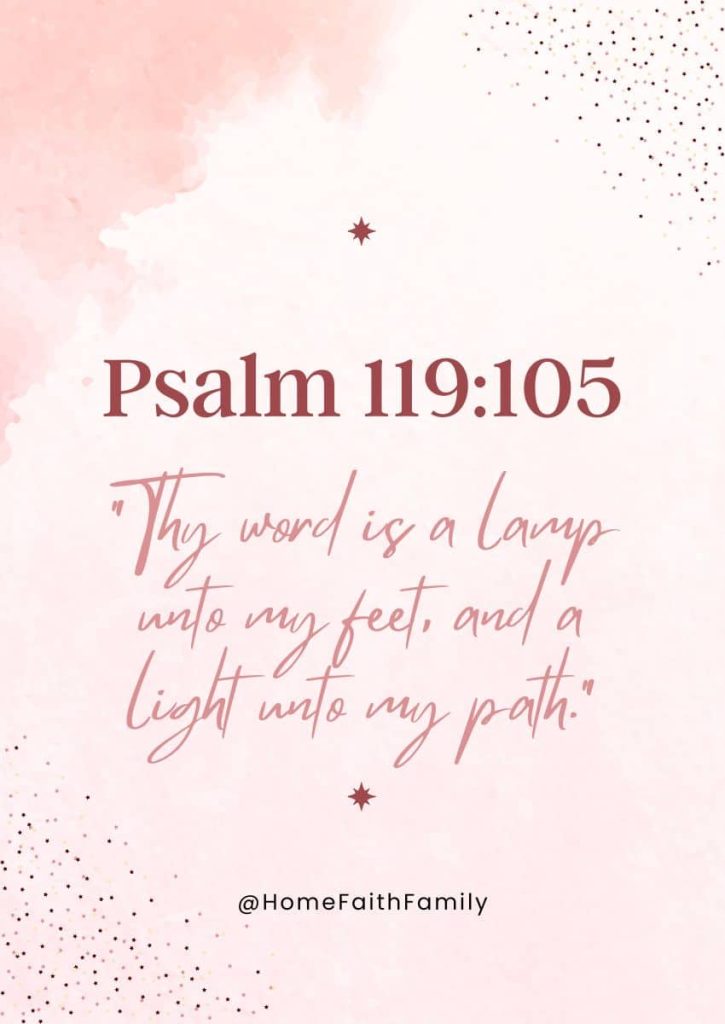 Psalm 119:105
"Thy word is a lamp unto my feet, and a light unto my path."
Psalm 103:13
"Like as a father pitieth his children, so the Lord pitieth them that fear him."
John 3:16
"For God so loved the world, that he gave his only begotten Son, that whosoever believeth in him should not perish, but have everlasting life."
Ephesians 6:4
"And, ye fathers, provoke not your children to wrath: but bring them up in the nurture and admonition of the Lord."
READ MORE: You'll discover 80+ wonderful father in heaven Fathers Day quotes that will help you honor your dad where you'll find comforting quotes and inspiring prayers.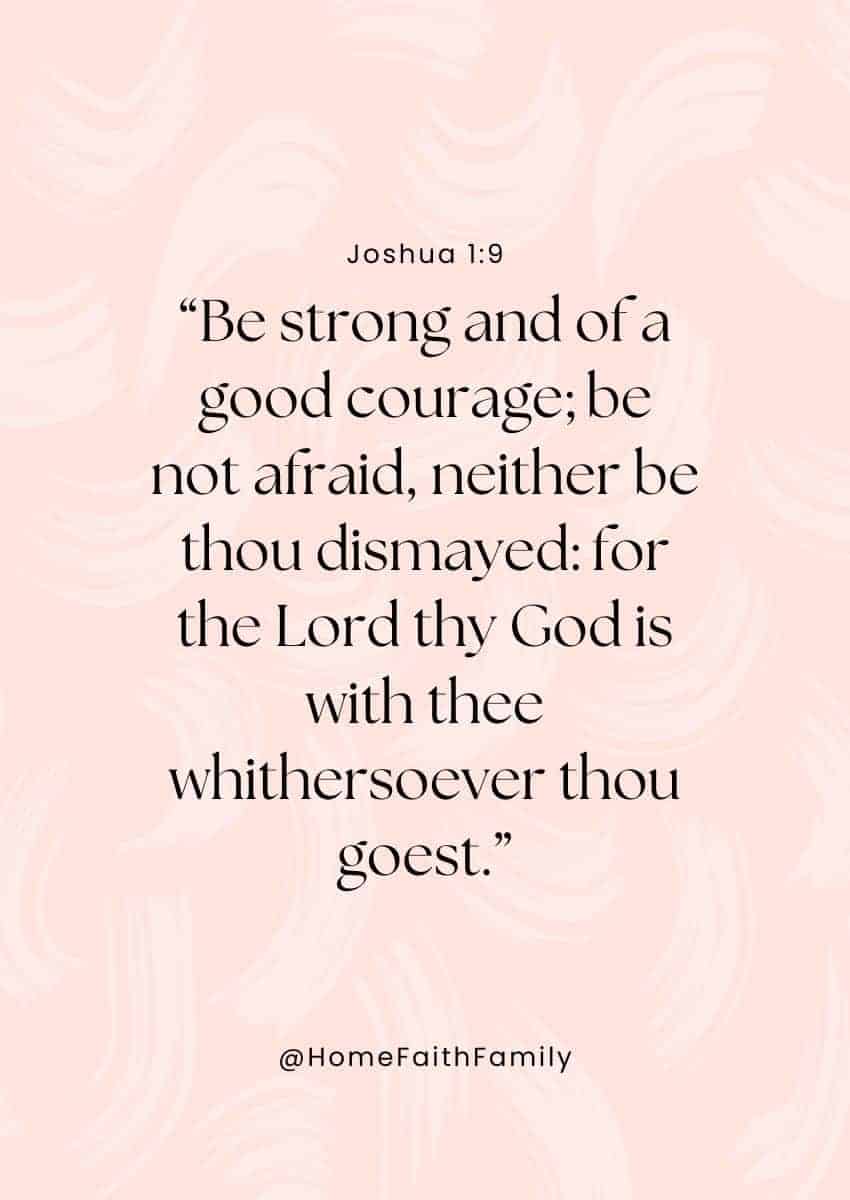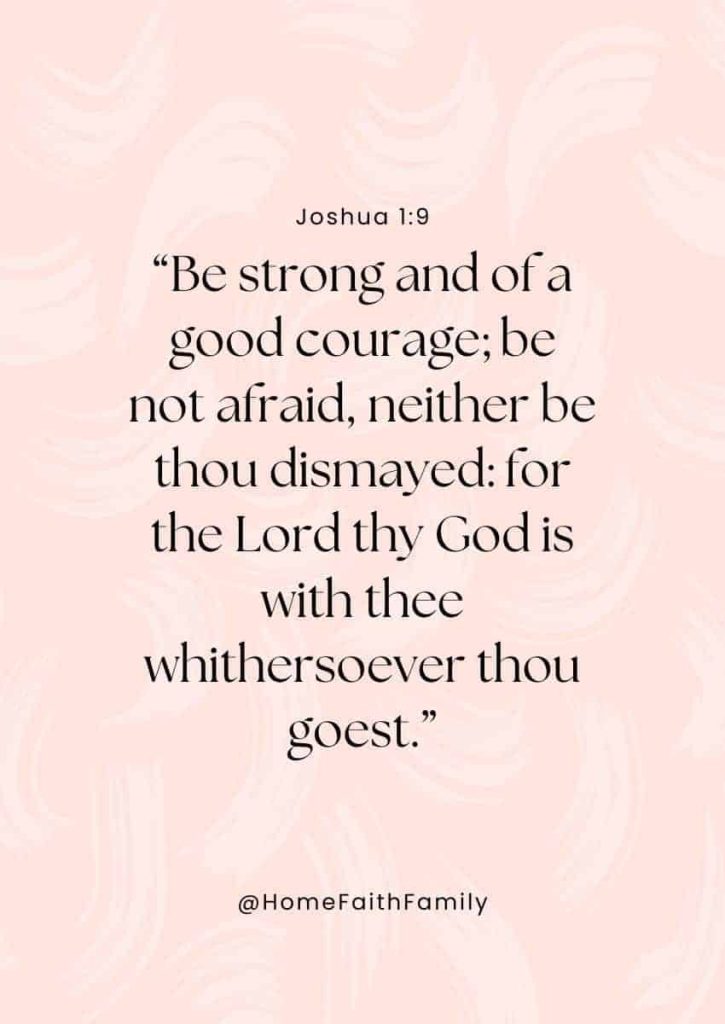 Joshua 1:9
"Be strong and of a good courage; be not afraid, neither be thou dismayed: for the Lord thy God is with thee whithersoever thou goest."
Psalm 122:1
"I was glad when they said unto me, Let us go into the house of the Lord."
Proverbs 4:11
"I have taught thee in the way of wisdom; I have led thee in right paths."
James 1:17
"Every good gift and every perfect gift is from above, and cometh down from the Father of lights, with whom is no variableness, neither shadow of turning."
John 5:24
"Verily, verily, I say unto you, He that heareth my word, and believeth on him that sent me, hath eternal life, and shall not come into condemnation; but is passed from death unto life."
Psalm 127:3-5
"Lo, children are an heritage of the LORD: and the fruit of the womb is his reward. As arrows are in the hand of a mighty man; so are children of the youth. Happy is the man that hath his quiver full of them: they shall not be ashamed, but they shall speak with the enemies in the gate."
Deuteronomy 6:6-7
"And these words, which I command thee this day, shall be in thine heart: And thou shalt teach them diligently unto thy children, and shalt talk of them when thou sittest in thine house, and when thou walkest by the way, and when thou liest down, and when thou risest up."
Proverbs 4:23
"Keep thy heart with all diligence; for out of it are the issues of life."
Psalm 16:11
"Thou wilt show me the path of life: in thy presence is fullness of joy; at thy right hand there are pleasures for evermore."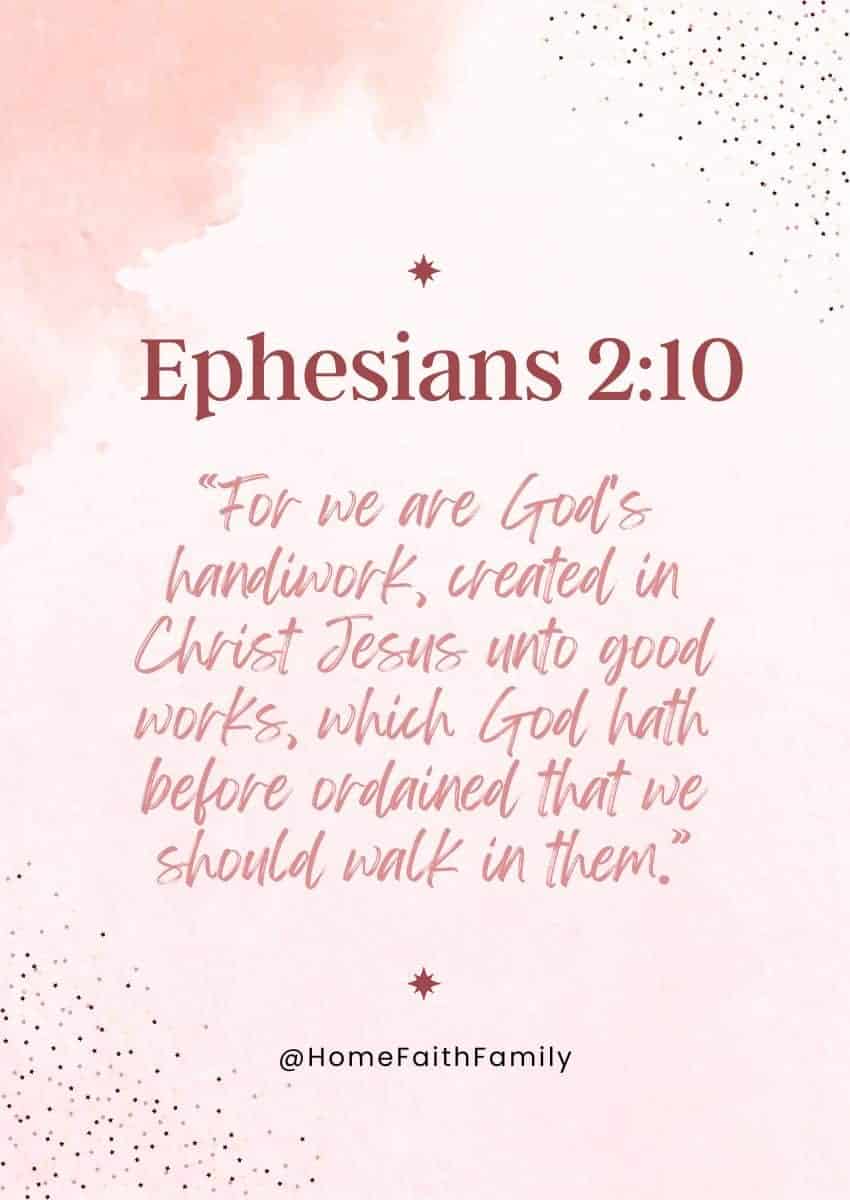 Ephesians 2:10
"For we are God's handiwork, created in Christ Jesus unto good works, which God hath before ordained that we should walk in them."
Philippians 4:13
"I can do all things through Christ which strengtheneth me."
Ephesians 5:1-2
"Be ye therefore followers of God, as dear children; And walk in love, as Christ also hath loved us, and hath given himself for us an offering and a sacrifice to God for a sweetsmelling savour."
Psalm 144:12
"That our sons may be as plants grown up in their youth; that our daughters may be as corner stones, polished after the similitude of a palace."
Proverbs 22:15
"Foolishness is bound in the heart of a child; but the rod of correction shall drive it far from him."
Romans 12:2
"And be not conformed to this world: but be ye transformed by the renewing of your mind, that ye may prove what is that good, and acceptable, and perfect, will of God."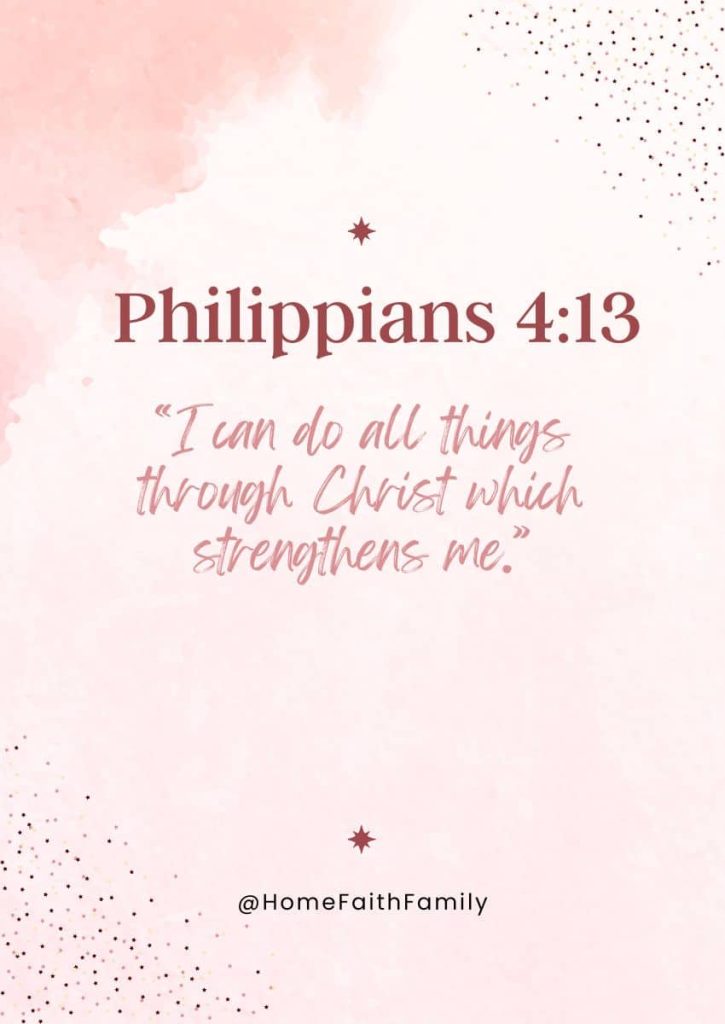 Philippians 4:13
"I can do all things through Christ which strengthens me."
Ephesians 6:1-2
"Children, obey your parents in the Lord: for this is right. Honour thy father and mother; (which is the first commandment with promise)."
Psalm 34:11
"Come, ye children, hearken unto me: I will teach you the fear of the Lord."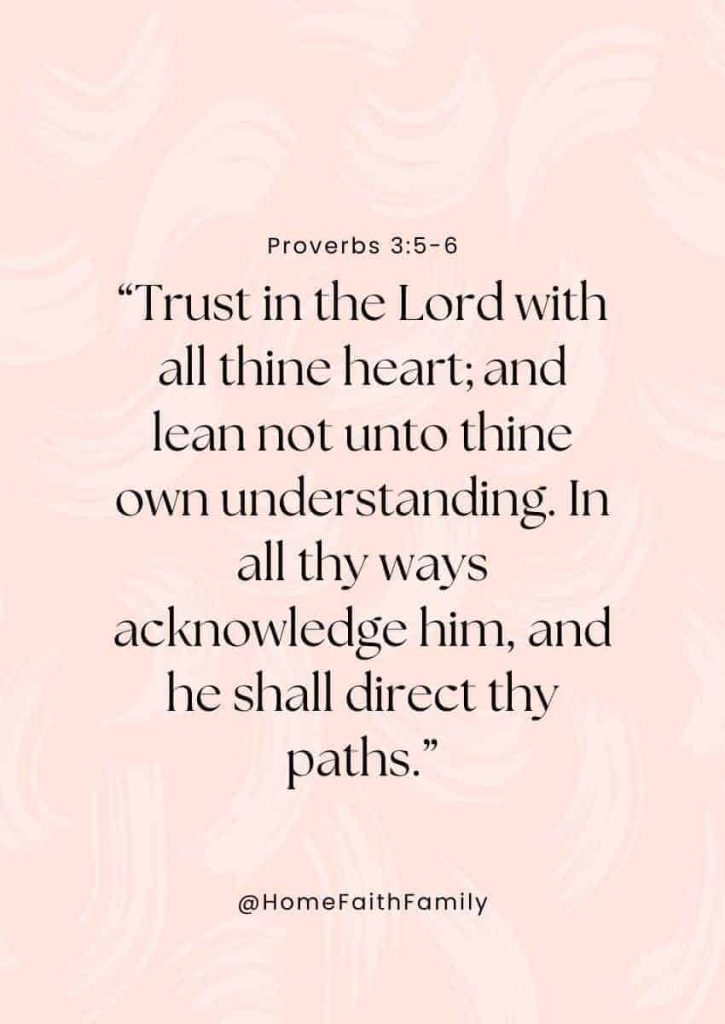 Proverbs 3:5-6
"Trust in the Lord with all thine heart; and lean not unto thine own understanding. In all thy ways acknowledge him, and he shall direct thy paths."
Proverbs 22:1
"A good name is rather to be chosen than great riches, and loving favour rather than silver and gold."
Psalm 127:3-5
"Lo, children are an heritage of the LORD: and the fruit of the womb is his reward. As arrows are in the hand of a mighty man; so are children of the youth. Happy is the man that hath his quiver full of them: they shall not be ashamed, but they shall speak with the enemies in the gate."
Matthew 28:20
"Teaching them to observe all things whatsoever I have commanded you: and, lo, I am with you always, even unto the end of the world. Amen."
Colossians 3:15-17
"And let the peace of Christ rule in your hearts, to the which also ye are called in one body; and be ye thankful. Let the word of Christ dwell in you richly in all wisdom; teaching and admonishing one another in psalms and hymns and spiritual songs, singing with grace in your hearts to the Lord. And whatsoever ye do in word or deed, do all in the name of the Lord Jesus, giving thanks to God and the Father by him."
Colossians 3:20-21
"Children, obey your parents in all things: for this is well pleasing unto the Lord. Fathers, provoke not your children to anger, lest they be discouraged."
Luke 2:52
"And Jesus increased in wisdom and stature, and in favour with God and man."
Luke 6:31
"And as ye would that men should do to you, do ye also to them likewise."
1 Corinthians 13:4-7
"Charity suffereth long, and is kind; charity envieth not; charity vaunteth not itself, is not puffed up, Doth not behave itself unseemly, seeketh not her own, is not easily provoked, thinketh no evil; Rejoiceth not in iniquity, but rejoiceth in the truth; Beareth all things, believeth all things, hopeth all things, endureth all things."
1 Corinthians 16:14
"Let all your things be done with charity."
Revelation 3:20
"Behold, I stand at the door, and knock: if any man hear my voice, and open the door, I will come in to him, and will sup with him, and he with me."
Matthew 22:37-40
"Jesus said unto him, Thou shalt love the Lord thy God with all thy heart, and with all thy soul, and with all thy mind. This is the first and great commandment. And the second is like unto it, Thou shalt love thy neighbor as thyself. On these two commandments hang all the law and the prophets."
Exodus 20:12
"Honour thy father and thy mother: that thy days may be long upon the land which the Lord thy God giveth thee."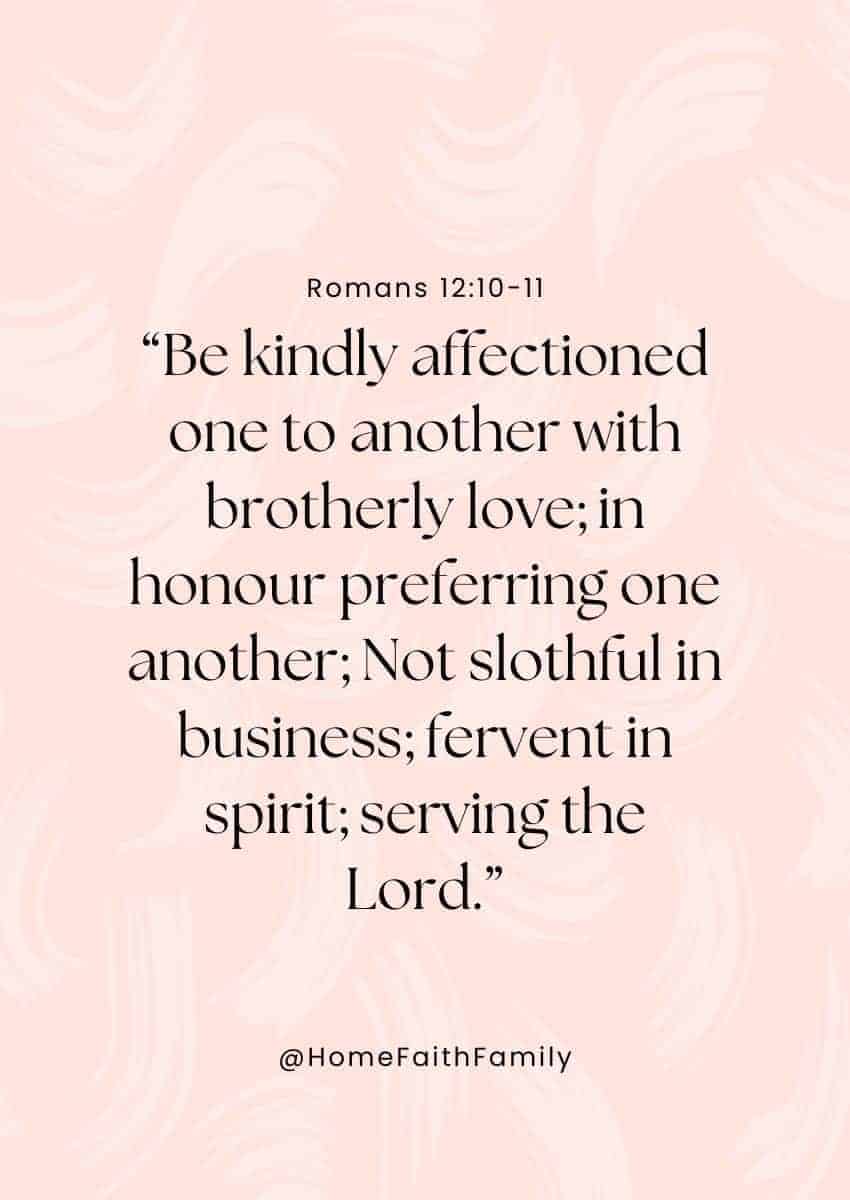 Romans 12:10-11
"Be kindly affectioned one to another with brotherly love; in honour preferring one another; Not slothful in business; fervent in spirit; serving the Lord."
Philippians 4:6-7
"Be careful for nothing; but in every thing by prayer and supplication with thanksgiving let your requests be made known unto God. And the peace of God, which passeth all understanding, shall keep your hearts and minds through Christ Jesus."
Isaiah 54:13
"And all thy children shall be taught of the Lord; and great shall be the peace of thy children."
2 Timothy 3:14-17
"But continue thou in the things which thou hast learned and hast been assured of, knowing of whom thou hast learned them;
And that from a child thou hast known the holy scriptures, which are able to make thee wise unto salvation through faith which is in Christ Jesus.
All scripture is given by inspiration of God, and is profitable for doctrine, for reproof, for correction, for instruction in righteousness:
That the man of God may be perfect, thoroughly furnished unto all good works."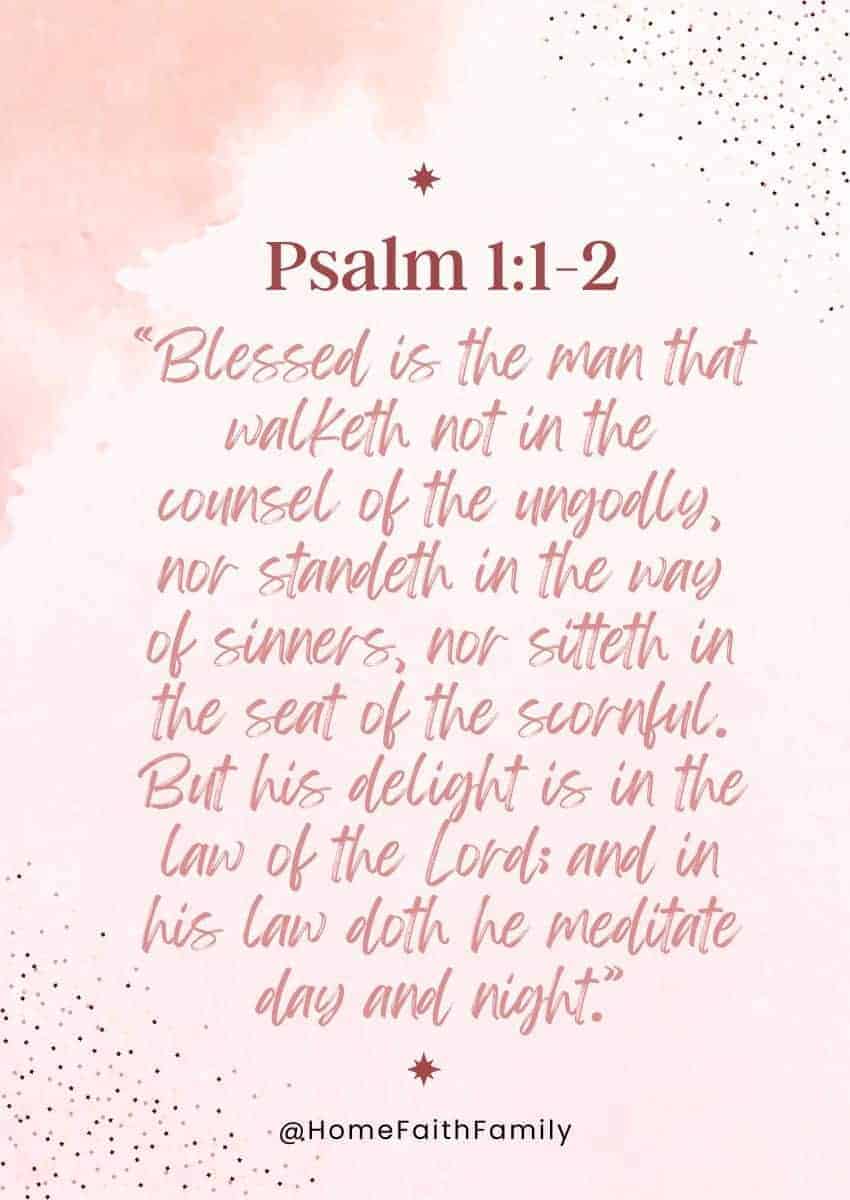 Psalm 1:1-2
"Blessed is the man that walketh not in the counsel of the ungodly, nor standeth in the way of sinners, nor sitteth in the seat of the scornful. But his delight is in the law of the Lord; and in his law doth he meditate day and night."
Joshua 1:8
"This book of the law shall not depart out of thy mouth; but thou shalt meditate therein day and night, that thou mayest observe to do according to all that is written therein: for then thou shalt make thy way prosperous, and then thou shalt have good success."
1 Corinthians 15:58
"Therefore, my beloved brethren, be ye stedfast, unmoveable, always abounding in the work of the Lord, forasmuch as ye know that your labour is not in vain in the Lord."
Hebrews 12:13
And make straight paths for your feet, lest that which is lame be turned out of the way; but let it rather be healed.
John 15:13
"Greater love hath no man than this, that a man lay down his life for his friends."
Matthew 5:44
"But I say unto you, Love your enemies, bless them that curse you, do good to them that hate you, and pray for them which despitefully use you, and persecute you;"
Ephesians 4:32
"And be ye kind one to another, tenderhearted, forgiving one another, even as God for Christ's sake hath forgiven you."
James 1:12
"Blessed is the man that endureth temptation: for when he is tried, he shall receive the crown of life, which the Lord hath promised to them that love him."
Revelation 2:10
"Fear none of those things which thou shalt suffer: behold, the devil shall cast some of you into prison, that ye may be tried; and ye shall have tribulation ten days: be thou faithful unto death, and I will give thee a crown of life."
READ MORE: If you're looking for a perfect way to show your appreciation for your Father-in Law, try one of these 90 father in law fathers day quotes.
Hebrews 13:15
"By him therefore let us offer the sacrifice of praise to God continually, that is, the fruit of our lips giving thanks to his name."
Psalm 37:3-4
"Trust in the Lord, and do good; so shalt thou dwell in the land, and verily thou shalt be fed. Delight thyself also in the Lord; and he shall give thee the desires of thine heart."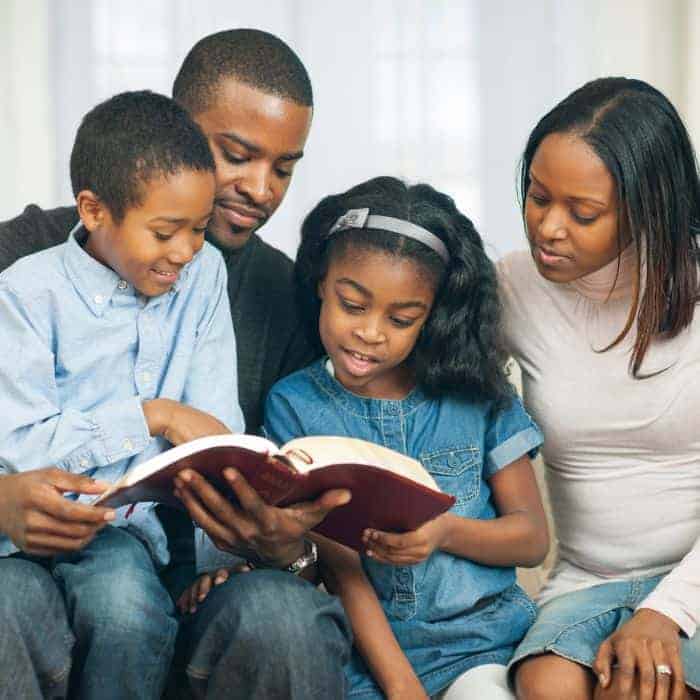 Birthday Blessings – Prayers For Your Son
One of the many things that we pray for our sons is a happy, healthy birthday.
As they turn another year older, we thank God for all the wonderful blessings He has bestowed on them and ask for His continued protection.
Here are some specific birthday prayers to pray for your son on his birthday.
Prayer For The Desires Of Your Heart
Dear Heavenly Father,
We thank you for blessing us with such a wonderful son.
We are so thankful for the gift of life and all that we have been blessed with because of his presence in our lives.
Father, help him to grow in compassion and empathy as he learns how to balance love and respect in relationships.
Give him strength to pursue his passions and dreams with courage, no matter what lies ahead.
Guide him through life's battles, setbacks and successes so he may become an even better person in the future.
We pray that you would surround him with protection, with your abundant love, grace, protection and mercy each day of our lives – now and forevermore. In Jesus' name we pray, Amen.
Prayer For The Good Things In Life
Dear Lord, I ask you to bless my son with a long life and good health, according to your will.
He is a beautiful family member and I thank you for giving me this amazing opportunity to nurture and care for him.
I pray that he will continue to grow with a deep understanding of right and wrong, respect for himself and others, humility in all situations, compassion towards those around him, courage when faced with adversity and perseverance when times get tough.
Help him to be kind, loving and generous as he goes through life's various stages.
May he always reflect the image of Christ in his actions and words.
Bless my son with the necessary knowledge, skills and guidance he needs to make wise decisions that honor you. In Jesus' name we pray, Amen.
Prayer For God's Blessings
Dear God Almighty,
Thank you for the blessing of having a son who is such a great delight to our family.
We know you are a God of hope.
Fill him with the beauty of the Lord and the word of truth.
Help him be a mighty warrior and have courage to stand firm for truth and justice.
Help him show the glory of the Lord through his light and have a heart of wisdom.
Finally, help him to always turn to the word of God and recognize that the perfect gift is the Lord Jesus Christ.
Give him courage, strength and protection from all obstacles so that he may be able to live a long and prosperous life.
In the name of Jesus Christ, Amen.
Now that you've seen some of the best Bible verses and prayers for your son's birthday, it's time to choose one (or a few) and share them with him.
These verses are perfect for celebrating his life and growth thus far, and setting the tone for all the wonderful things yet to come.
You can write some of these Bible verses in a birthday card or share the images we made for you on social media.
No matter which verse(s) you ultimately decide on, your son is sure to appreciate your thoughtful gesture and words on his special day.
Need More Help Celebrating Your Son's Birthday?
Check out these helpful resources that are also available to you.
You can read through the most heart warming mother and son quotes that will put a smile on both of your faces.
Celebrate National Sons Day with these 50 National Sons Day quotes. Or if you're struggling to connect with your son, then you won't want to miss these 5 lessons that sons can only learn from their mother.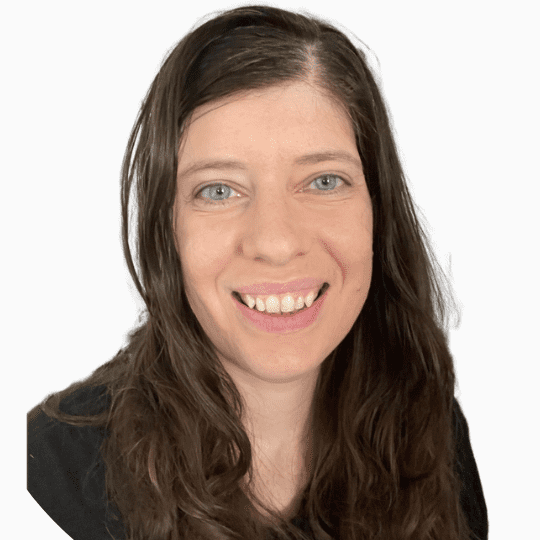 Micah Klug is a wife, homeschooling mother to five children, and author. She teaches time-tested solutions to help parents remember what matters most in life, including strengthening their home, faith, and family relationships. To learn how a child who grew up in an authoritarian home is now creating an environment of peace and joy in her own home visit this page. If you want to contact Micah, send her an email here or email [email protected].