Are you wanting children's books to focus on Christ this Easter? Here are 10 religious Easter books kids will love! They are perfect for reading as a family. You and your kids will fall in love with the beautiful illustrations and fun rhymes.
I look forward to Easter every year.
Sure, the Easter egg hunts are fun and seeing the children's excitement when they receive their goodies is thrilling.
But, the real reason why I love Easter is the opportunity to focus on Christ with my children.
It can sometimes be difficult to explain what happened the last week of Christ's life in a very simple way. Especially without providing too much information to overwhelm our children.
With all of the available resources, there are 10 religious Easter books kids will love. These books explain God's love for mankind, especially for us individually.
They also break down and easily explain why we celebrate Easter in fun rhymes and easy to understand words.
This post contains affiliate links at no cost to you. Thank you for your support. If you have any questions, please read my disclosure policy here.
10 Religious Easter Books Kids Will Love
1. "Good Good Father" by Grammy Award-winning music artist (Chris Tomlin) and Pat Barrett. This pair teams up to tell a story about a little bear named Tucker whose life changes when he learns how great the King's love is for him.
2. "The Berenstain Bears' Easter Sunday" by Mike Berenstain follows Mama, Paa, Brother, sisters as they go to services, have an Easter treasure hunt, and learn the true meaning of Easter.
3. "My Day with Jesus" (Easter Board Books) by Alice Joyce Davidson and David Austin Clar. This board book will be loved by your little one as they learn the story of Palm Sunday told from the donkey's point of view.
4. "Jesus is Alive" (Cuddle and Sing Series) by Debby Anderson. This book has colorful pictures of a child's day with family and friends learning about the time leading to Jesus's death and resurrection. The Cuddle and Sing Series focuses on ages 0-3 but can be read to older children as well.
5. "God Gave us Easter" by Lisa Tawn Bergren. My children adore this book (and other children's books by Bergren). As Little Cub celebrates Easter with her Papa, Mama, and siblings, she begins to ask questions about the special day of Easter. Her parents are able to teach her how Easter came about in clear, simple terms while explaining God's plan for his children.
6. "My First Easter" by Tomie dePaola shares the importance of family and explains all about Easter celebrations. This board book is full of bright illustrations and easy-to-follow text.
7. "The Easter Story" by Patricia A. Pingry tells the story of Jesus's entry into Jerusalem, the Lord's Supper, and the crucifixion and resurrection. This story gently explains the reason for Jesus' death as the means of salvation for mankind.
8. "The Week That Led to Easter" by Joanne Larrison tells the popular Bible stories through fun-to-read rhymes and bright illustrations. This books is part of the Accelerated Reader (TM) program and carries a point value of .5.
9. "The Story of Easter" by Thomas Nelson is an adorable board book with easy text and happy illustrations telling the story of the first Easter. The "carry-me" handle will also be a winner for both parents and children to help encourage your little ones to take their book on the go.
10. "Found: Psalms 23" comes from the best-selling author, Sally Lloyd-Johnson who wrote, "The Jesus Storybook Bible." Her newest book, "Found: Psalms 23" is a board book that reminds us of God's eternal love for his children.
I have found that young children love to read books when there are cute illustrations and fun rhymes that they can sing-song to.
Although this list is not inclusive, I do hope it provides some great ideas for you and your little ones as you prepare and learn more about the first Easter and why we celebrate this beautiful holiday.
Do you have a favorite Easter book? Leave a comment and let us know in the comments below!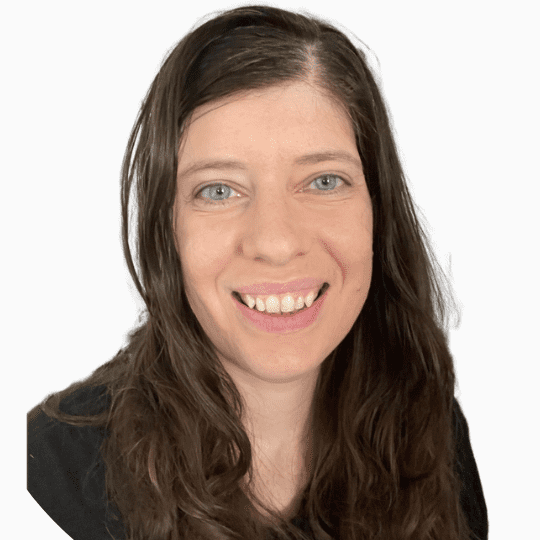 Micah Klug is a wife, homeschooling mother to five children, and author. She teaches time-tested solutions to help parents remember what matters most in life, including strengthening their home, faith, and family relationships. To learn how a child who grew up in an authoritarian home is now creating an environment of peace and joy in her own home visit this page. If you want to contact Micah, send her an email here or email [email protected].