These elephant thank you cards are so adorable! For a quick, easy, and free Cricut project, you're going to love this homemade tutorial that will make anyone smile.
I love easy crafts and as a busy mom with an army, I created myself chasing after me, easy crafts are exactly what I want and share.
My family and I are almost ready to welcome our newest member of the family into our home. We are excited (especially big sister who is wanting another girl in the house).
With all of these changes and people coming in and out of our home, I want to make sure I do everything I can to thank those who have taken time out of their day to do so much for our growing family.
This post contains affiliate links at no cost to you. Thank you for your support. If you have any questions, please read my disclosure policy here.
This is where the elephant thank you cards idea came from. These cards are easy to make (especially when you're making them in bulk like I am doing) and quick to put together.
What I love most about these cards is your ability to customize the different colors and styles. For our family who is welcoming a little girl into the home, I made the elephants pink. If you're having a boy, you can easily use a blue or green.
The ear can be a solid or pattern color, depending on your preference as well. Whatever you decide to do, I would LOVE for you to share your project with our community. Feel free to tag me on Instagram HERE.
Elephant DIY Thank You Cards
Supplies Needed:
The cardstock colors and patterns I used came from the following packets:
You can grab this SVG file here.
Instructions:
The first thing you'll want to do is upload the SVG file into Design Space and select "Insert Image."
You'll need to change all of the letters and the three strings from "cut" to "write."
From here, select the very top layer (pink arrow first) by clicking on the words, "thank you" and then select "UNGROUP" (blue arrow).
Using the shift key on your desktop, highlight each of the letters, the strings, and the white card (the white card option will appear at the very bottom of the list) and select "ATTACH."
The card will look a little weird as this moves this attached group to the bottom of the layer stack to make it look proper in Design Space.
Select "Make It" and follow the cutting and drawing instructions using your die-cutting machine. There will be 6 mats in total for all of your cuts. They include (in no particular order):
The drawings (text and strings) and the card itself (4×6-inches).
Heart 1
Heart 2
Heart 3
Elephant
Elephant's ear
After your pieces are cut and organized, glue the ear onto the elephant's body and line up the elephant's trunk with the bottom of the string of balloons.
Glue your hearts to the top of the balloon strings in the color order you prefer and write your thank you note on the back of this card.
You can place this card in an envelope or use it as a postcard to save on postage. (You have to save money for your craft supplies somehow, right!?)
Let me know if you have any questions about this craft or using your Cricut in the comments below.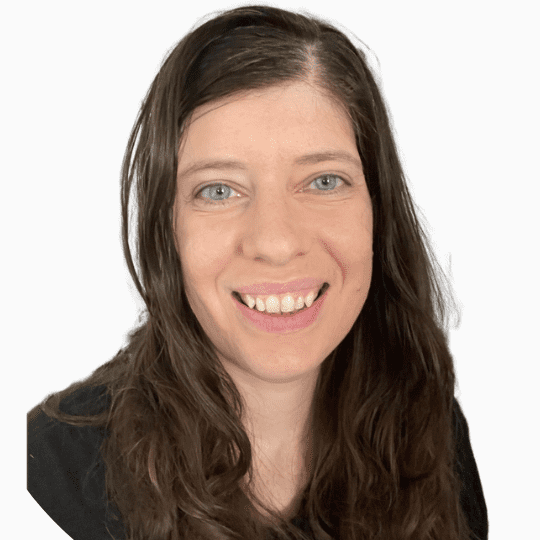 Micah Klug is a wife, homeschooling mother to five children, and author. She teaches time-tested solutions to help parents remember what matters most in life, including strengthening their home, faith, and family relationships. To learn how a child who grew up in an authoritarian home is now creating an environment of peace and joy in her own home visit this page. If you want to contact Micah, send her an email here or email [email protected].