This ultimate Cricut pen adapter is perfect for your next crafting project. These DIY instructions will show you how you can use any standard-sized pen with your Cricut maker or explorer.
This post contains affiliate links at no cost to you. Thank you for your support. Disclosure policy here.
I absolutely love my Cricut Maker but I'm not a fan of how expensive the Cricut brand pens are. The only time it's worth buying them is when they go on sale at your favorite craft store, but even then, Cricut doesn't go on sale very often.
My husband surprised me with a Cricut for Christmas (you can grab some awesome tips to eliminate overwhelm on your Cricut and read all about the surprise HERE). I soon found out how pricey projects can quickly become if you don't already have the crafts on hand.
And expensive when you have little children isn't in our family's vocabulary.
So my husband decided to take on a project for me and found a way where anyone can use any standard-sized pen on the Cricut Maker.
And today, we are going to show you how!
Don't Have Time To Do This Project? Check out this available option:
Check out the affordable pen adapters available in our Shop! You're going to LOVE the decorative vinyl on your next crafting bestie. Check them out here!
How To make a pen adapter for your Cricut (A DIY Tutorial)
Supplies Needed: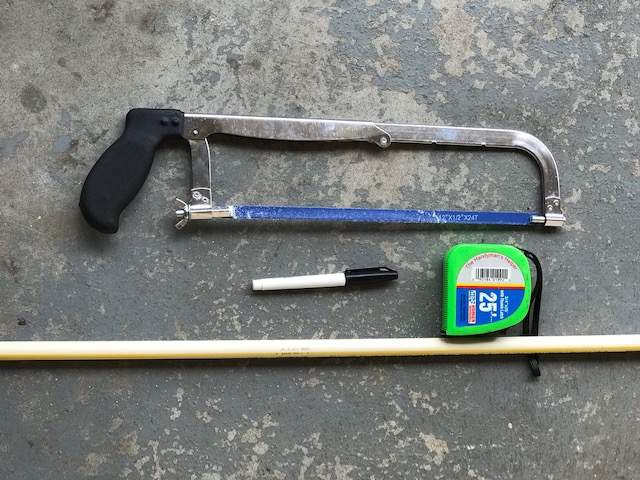 Handsaw (this one would be great if you don't have one at your house already).
Measuring tape
Permanent marker
You'll need 1-inch and 5/16th exact measurement of a

1/2-inch SDR 11 CPVC Tubing

(you can easily find this in your local hardware store. We spend less than $3 on 10 feet. Unfortunately they didn't sell smaller sizes in our store).
Sandpaper (my husband used medium grit for this project and it worked like a charm).
A drill with drill bit size 11/64″
Instructions for your pen adapter: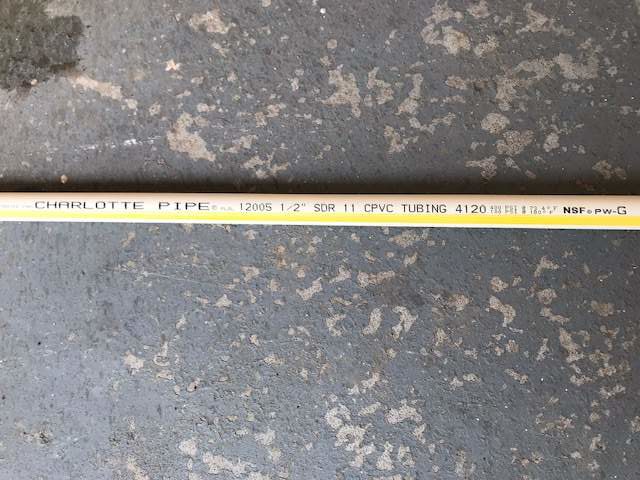 I'm a visual person and need to see things to better understand what in the world is happening. With that in mind, this is what the long piping looks like when you go shopping at the hardware store.
We spent less than $3 for about 10 feet.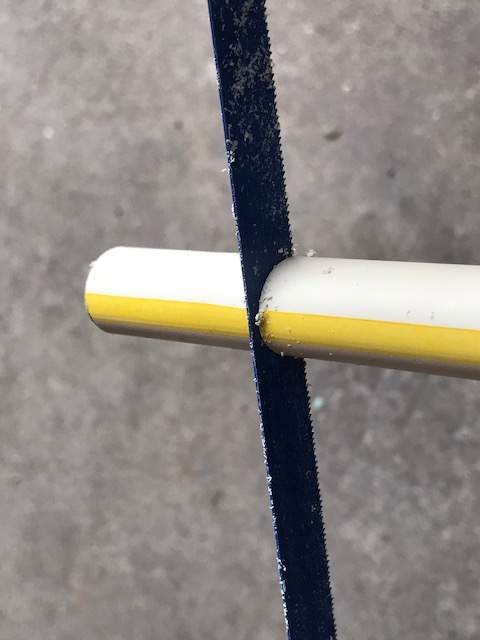 You'll first want to measure exactly 1-inch and 5/16th in length for the pen guard you'll be making. Mark your measurement with a permanent marker and safely saw your piece off.
This piece alone will become your new best friend for your Cricut machine and will save you a ton of money.
This is what your final pipe piece should look like. Don't worry if the line you sawed isn't straight.
If you saw from the end of the pipe then the tip of your smaller piece will be straight and will become your base on your Cricut machine.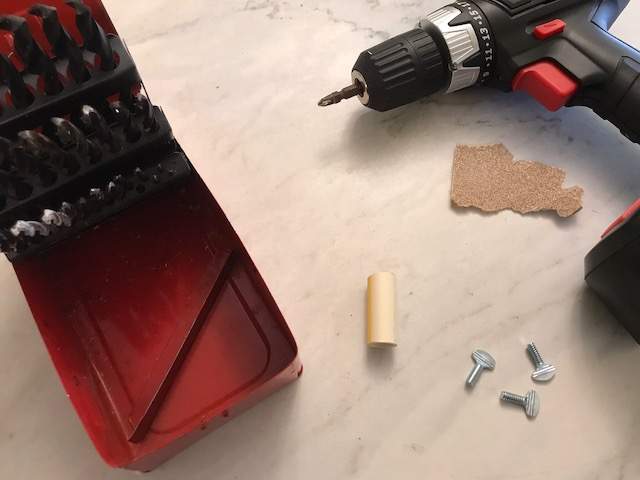 Get out your drill with an 11/64-inch drill bit size and one thumb screw (#10 – 24 x 1/2-inch.)
As a side note, the thumbscrews can easily be found at your local hardware store and are significantly cheaper versus shopping online – just F.Y.I.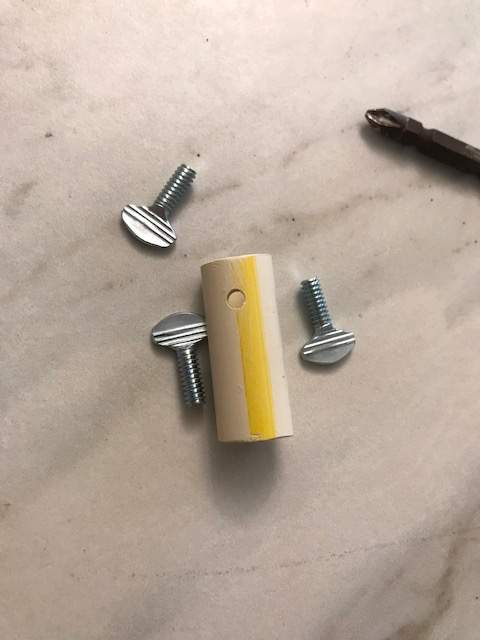 You'll want to drill a small hole for the thumbscrew to securely fit (about 1/8-1/4-inch of the way down the pipe piece – you can see in the picture where we drilled our hole). Remember to put the flattest end of the pipe facing towards the bottom.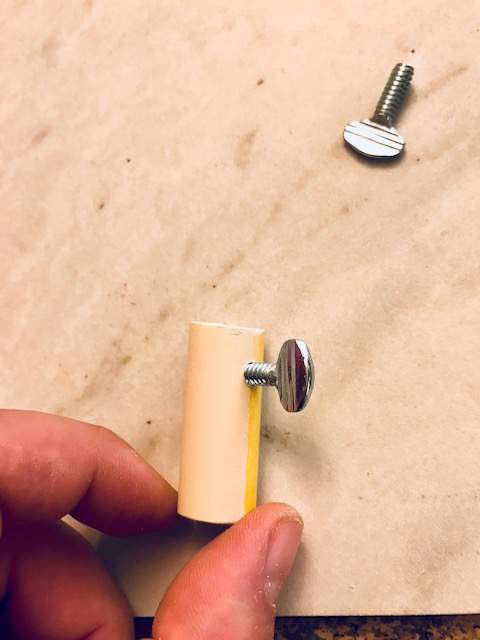 Place the thumbscrew in the pipe and turn clockwise a few turns to make sure this piece is secure.
You want the feel to be "snug" not "oh-my-goodness-this-is-crazy-tight-I'll-never-use-this-in-my-life."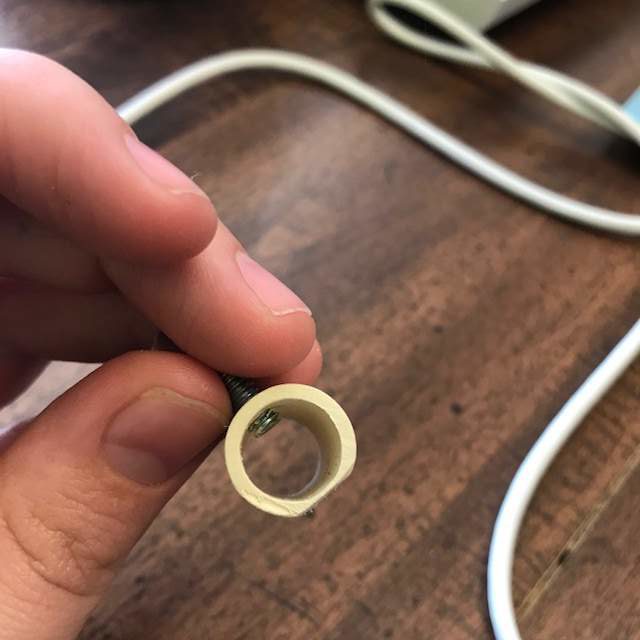 Now is the time to get out a sheet of sandpaper.
(Just to let you know you're nearly done. Yay!)
Sand the opposite side of pipe from the thumbscrew all the way down. (You can see the pattern and thickness of how our pipe was sanded).
DO NOT SKIP THIS STEP!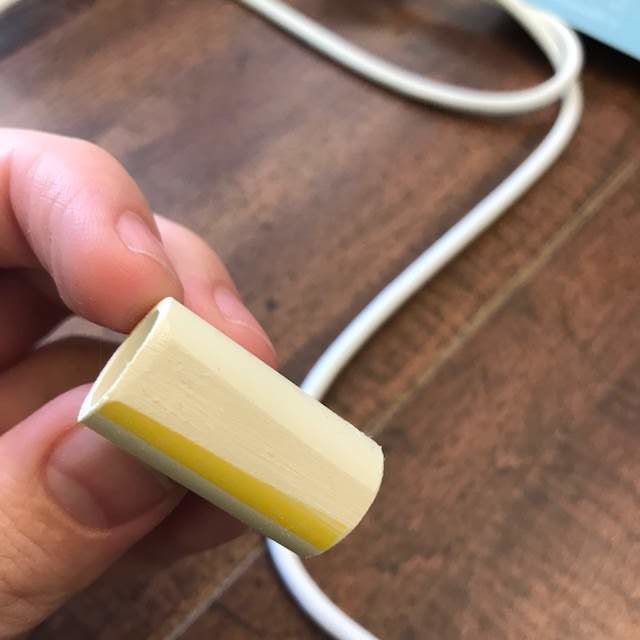 If you don't sand the pipe then your project will not work on your Cricut Maker. The smooth portion of the pipe will be placed securely and snuggly against your Cricut machine. This will allow the Cricut to move the pipe safely and smoothly up and down when using your pens.
When you're done with the sanding, feel free to decorate your new piece with some cute washi tape or vinyl. I love my "Happily Ever After" with gold trim. It makes me smile.
let's test your new pen adapter!
How do you know what pens work best and how to effectively use this new Cricut tool you created?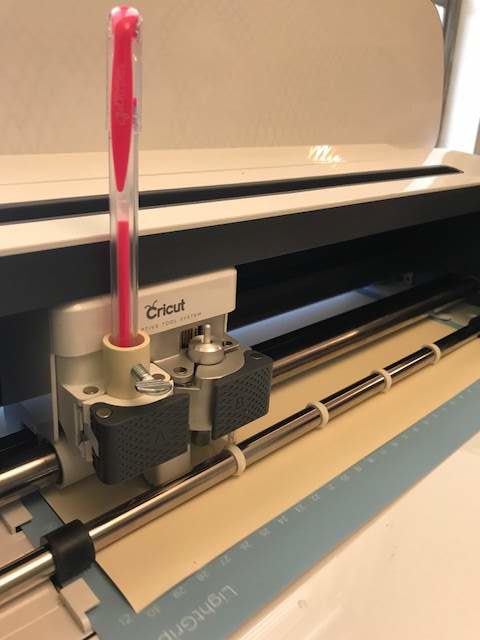 Carefully remove the standard Cricut pen case from your machine and place your new pen adapter with the sanded side facing the back of the machine (your thumbscrew should be facing towards you).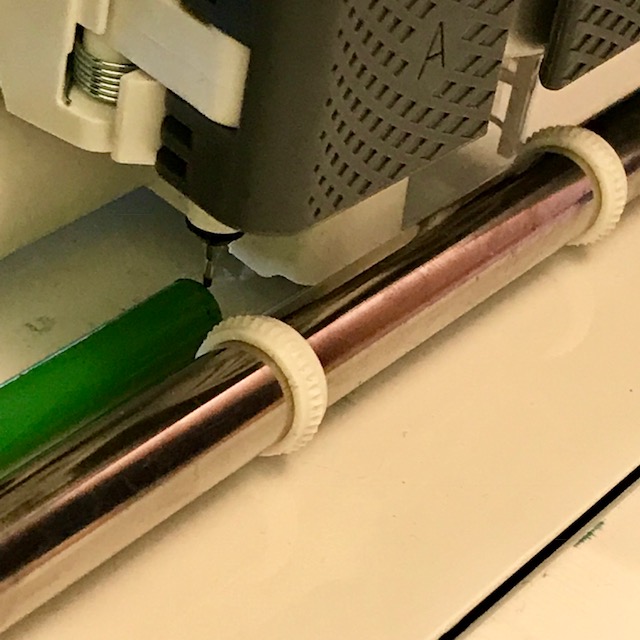 Place a colored pencil below your machine for measurement purposes. The thickness of your pencil is the height that you want the tip of your pen to rest on. (See picture above for a closer look).
Securely tighten your pen in your pen adapter (have the pen rest on the colored pencil). You want your pen to be snug, not death gripped.
Then Design!
Select the design you want to create (whether it's from the Cricut Design Space or one you created) and let your imagination go wild.
As a word of caution towards your pens – if you put the pen too tightly into your DIY pen adapter, you'll notice some marks and possibly cracks in plastic pen cases.
This doesn't damage the pen at all, it just makes the pen look a bit scruffy.
With that in mind, please use this tutorial at your own risk. If you do everything properly as described in this post, you *should* be able to use any standard-sized pen on your Cricut machine.
I have some adorable vinyl I can decorate your pen adapter with, including the one I use on my machine.
Don't forget to share this article with someone who has a Cricut machine and wants to learn how to revolutionize their crafts.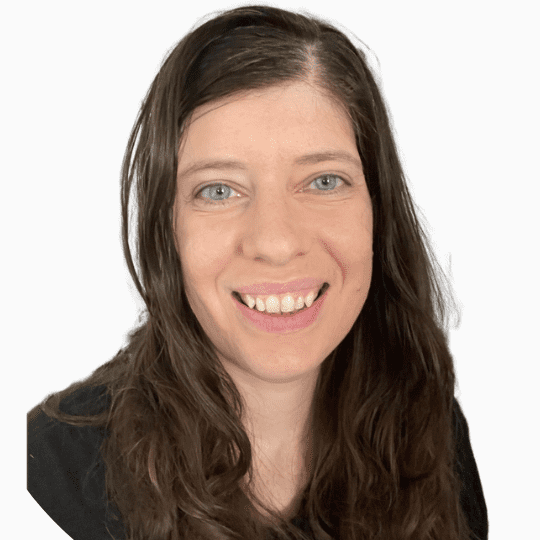 Micah Klug is a wife, homeschooling mother to five children, and author. She teaches time-tested solutions to help parents remember what matters most in life, including strengthening their home, faith, and family relationships. To learn how a child who grew up in an authoritarian home is now creating an environment of peace and joy in her own home visit this page. If you want to contact Micah, send her an email here or email [email protected].