These tips for using your Cricut Maker will help eliminate overwhelm for first time Cricut users and set you up for success before completing your first project. By following these tips, you're going to fall in love with your new Cricut Maker and be a rock star at DIYing projects.
This post contains affiliate links at no cost to you. Thank you for your support. Please read my disclosure policy HERE.
A few weeks ago my husband asked what I really wanted as a gift. Something he could buy if he had the money. I laughed because he's a law student and has been in school all our married lives.
So I knew I could be completely liberal with his pretend money with what I've been secretly craving in my momma-heart, and I told him. I would LOVE a Cricut. (And then the poor man had to listen for about 20 minutes on all the projects I'd be able to create with one.)
I didn't think much of this conversation until Christmas morning when I discovered he teamed up with my mother-in-law (his mother) and gave up his Christmas present so she could put his funds and mine together to buy a Cricut Maker for me.
My heart was very full thinking of the Christmas sacrifice my husband made for me, but my friends, I am so excited for all the projects I'll be able to create and share with you in 2018! (And he's excited about all the projects he's going to have me do on vinyl with his motorcycle. So it's a win-win!)
Now, before you use your own Cricut (or Cricut Maker), and especially if this is your first time with a Cricut machine, please learn from the tips I'm going to share with you.
I'll be honest in saying that I completely went nuts, jumped in, read the booklet, turned the machine on and proclaimed, "I am a Cricut master!" and then botched my first project.
So, I promise these tips for using your Cricut Maker have been proven and tried from a first-time Cricut user (who also happens to have many small children running around under her feet every moment of the waking day).
Are you ready to learn so you can enjoy your new Cricut?
6 Tips for Using Your Cricut Maker to Eliminate Overwhelm
1. Pay Attention To The Box
On the top side of the box shows a picture of seven accessories. In my excitement, I thought all of them came in the box, but, there is a little number 1 with a note that says, "sold separately." (I put a picture for you below so you can see for yourself.)
I am so glad this box did not come with everything shown because what Cricut gives you is enough to start you on so many wonderful projects.
To help eliminate overwhelm, the Cricut company includes what you need to start with and learn from before doing more advanced projects. Your box includes the fine-point blade, the rotary blade, and the fine-point pen.
Personally, I'm really excited for their knife blade which is set to come out in 2018. You'll understand why and all the projects you can do when you read through the booklet your Cricut Maker comes with.
2. Watch the Videos
Cricut does an incredible job at providing help and instructions for first-time Cricut users. If this is your first Cricut, before you do ANYTHING, including setting up your beautiful machine (I know, I know, but I promise it'll be worth it).
You'll want to visit Learn.Cricut.com and watch their videos on DesignSpace and the type of Cricut you were gifted. There are other videos about accessories and fabrics. Those are good to watch to really dive in deep as well.
The videos vary in length from 1-3 minutes and they're super helpful and will walk you through step-by-step everything you need to know about your new best DIY friend.
In all honesty, I wish I knew about the Learning Space site Cricut created before plugging in my machine. This alone would have answered so many of my questions.
3. Install the Software
Once you watch the videos for a basic understanding (or as you watch them and are prompted to), go ahead and install the Cricut Design Space software.
You'll want to install this program on your desktop and on your smartphone and/or tablet.
The reason why I have my desktop connected and my smartphone out while I do a project is that while my laptop is "talking" to the machine, I can follow along and read the instructions on my smartphone. I love that I can have this in two different places.
The software and app are super easy to install, so you shouldn't have any troubles there.
4. Place Your Cricut on A Long and Flat Surface
If you have a clutter-free table or if you like working on the floor, then you'll be all set to use your Cricut on a long and flat surface. This is primarily to protect your machine.
I have small children who love to play indoors on cold weather days, so using my Cricut on the floor can quickly become a little crazy.
But as long as you have a long and flat surface to support the Cricut and the machine's weight, you'll be ready for your first project.
5. Practice, Practice, Practice
Your Cricut machine will walk you through making your first project with the practice material they include for you in your box. The card they have you make is super cute and easy. And you'll go over everything you learned from watching their videos they have online. (If you watch the videos before setting up your machine).
The first project I made on my own was their Cricut Maker dust cover, which turned out really great. (I'll link to the project and review when the post goes live!)
The one thing I recommend is if this is your first Cricut machine and you're still a little unsure, start small. When you select a design, Cricut will let you know the project's advancement level. Start with a few "easy" projects to build up your confidence.
If you're still unsure, scroll to the bottom of a project and see if there is a "More Help" section.
Cricut will include a "More Help" section to explain in further detail what you'll be doing and show you a live example to better prepare you for the project that lays ahead.
6. Follow Instructions on Desktop and Smart Phone
If you're like me, you have to have the instructions in front of your face at all times. This is why I love having the app on my phone and connecting my laptop to the Cricut Maker. This way, while the Design Space is running and making the project for you, you can also have the assembly instructions and step-by-step instructions in front of you.
This way you know what's going to happen and what the machine will ask for next so you can help your project run as smoothly as possible.
Remember to pay close attention to the box, spend a few minutes watching the Cricut videos, install the Cricut Design software on your desktop (including the apps on your smartphones and tablets), use a long and flat surface to place your Cricut safely, practice on a few small projects before conquering something bigger, and follow the instructions on both your desktop and smartphone to provide yourself with extra support.
As you apply these tips for using your Cricut Maker, you will begin to eliminate overwhelm and really enjoy what your new best DIY friend can do for you.
Do you know someone who was gifted a Cricut Maker? Share this post with them t help with their new gift. Or, if you were the one gifted a Cricut, leave a comment below and let us know what you're excited to work on first!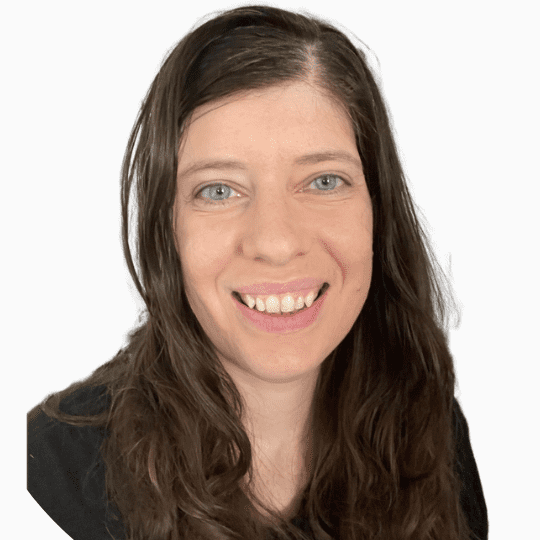 Micah Klug is a wife, homeschooling mother to five children, and author. She teaches time-tested solutions to help parents remember what matters most in life, including strengthening their home, faith, and family relationships. To learn how a child who grew up in an authoritarian home is now creating an environment of peace and joy in her own home visit this page. If you want to contact Micah, send her an email here or email [email protected].